Gong Xi Fa Cai! Netflix 拿来!
The year of the Rabbit is peeking out from around the corner and as we stuff our faces with Chinese New Year treats and goodies, and hang auspicious decorations to bring in longevity, wealth, and prosperity, one thing many people are looking forward to (and let's face it, dread) are family reunions!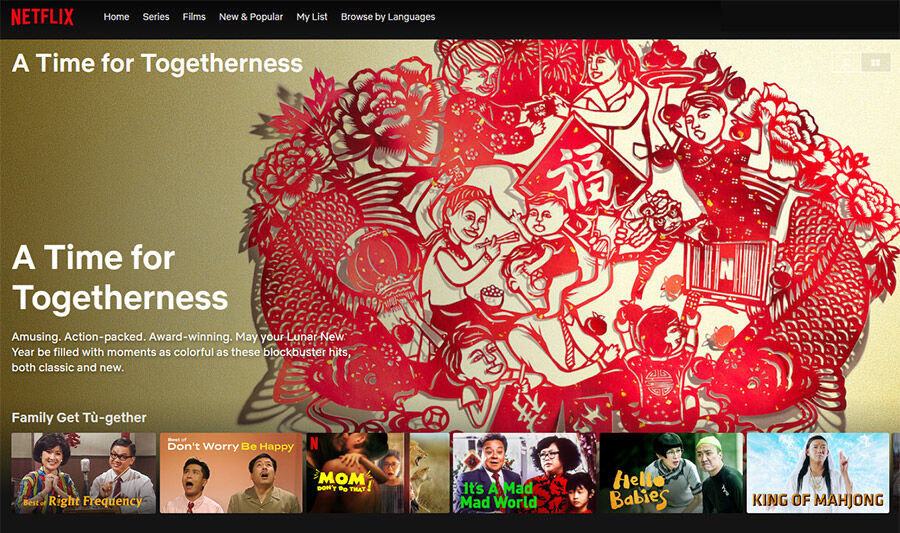 Whether you're looking forward to meeting your cousins again or mentally preparing yourself from "Got boyfriend/girlfriend or not?" questions and unsolicited weight loss advice from that one distant aunt you see once a year, one activity everyone can partake in and enjoy is watching a good film or TV series.
Here are our top picks of Netflix movies and TV shows that will keep every family member entertained this Chinese New Year.
---
Ip Man Film Series
Bring your grandparents down memory lane with Grandmaster Ip Man, and embrace the fluid action of Ip Man, Ip Man 2 and Ip Man: Kung Fu Master. Featuring top Hong Kong martial arts star Donnie Yen, the Ip Man film series is a thrilling family favourite that will excite the young, old and everyone in between. In Ip Man, an occupying Japanese general challenges Chinese men to duels to prove the superiority of the Japanese but Ip Man refuses to fight. At least at first.
The sequel sees the martial artist persevere and retaliate against his rivals opposition to the Wing Chun fighting style he teaches. In Ip Man: Kung Fu Master, Ip Man is framed for murder so he quits the police force and contends with gang rivalry as a Japanese military incursion looms.
---
Little Big Women
In Little Big Women, family members grapple with the passing of their estranged father and the remnants of the life he led during his absence. A film that celebrates the boundless warmth and strength of familial love, the caring mothers who always have your back through thick and thin, rain or shine, will enjoy this movie. Little Big Women stars Chen Shu-Feng, Hsieh Ying-Hsuan, Vivian Hsu, Buffy Chen and more.
---
Love Between Fairy and Devil
We've cracked the code! Kaypoh aunties are only kaypoh about your love life because they don't have one of their own – oops. Keep them distracted with a dreamy love story featuring multiple eye candies in Love Between Fairy and Devil. In this drama series, a low-ranked fairy accidentally resurrects a powerful demon and their fates become cosmically entangled as the world is thrown into turmoil.
---
Meteor Garden
In Meteor Garden, Dong Shancai is determined to excel at her dream university, where she encounters an elite clique of dashing, popular high-achievers, and finds love. This is an ongoing series that will likely keep your siblings busy, so that they'll stop pestering you for #OOTDs. Well, at least until they remember they need to update their Instagram again.
---
Warriors of Future
A labour of love for producer and lead actor, Louis Koo, this heart-stopping rollercoaster of a film is bound to keep our #1 guy – aka our stoic dads – on the edge of his seat. In Warriors of Future, when a meteor carrying a destructive plant strikes the world, a suicide squad is given hours to save their post-apocalyptic city from total collapse.
---
Wish Dragon
Keep the little ones occupied this Lunar New Year with an animated fantasy comedy. Wish Dragon sees determined teen Ding longing to reconnect with his childhood best friend. Ding later meets a wish-granting dragon who shows him the magic of possibilities.