It's almost halfway through the year and we're edging ever closer to the Star Wars: The Force Awakens premiere. Already we've had Star Wars Celebrations in Anaheim, where fans reunited with Chewie and Han in the super-awesome trailer. Locally, Celebrate the Force once again brought fans together to herald MayTheFourth. But from here on in, it seems events are drying up. How are we to endure the 208 (as at May 25) days before the film lights up our screens?
Three words: Star Wars Lego. This year, a mind-boggling selection of Star Wars sets will be released so fans can recreate their favourite scenes in mosaic glory from Episodes I through VI, and also from Disney's popular Star Wars Rebels animated series. It even includes a set from the Star Wars: The Force Unleashed video game.
The whopping 32 sets on display at the New York Toy Fair earlier this year is 'one of the largest and most diverse since 1999' said VP of licensing and entertainment for Lego, Jill Wilfert. And it seems Lego has even more Star Wars secrets up its sleeve — perhaps we could see The Force Awakens sets for Christmas, or even a BB-8 one like the R2D2 Ultimate Collector's Series unveiled in 2012. But we're getting ahead of ourselves, here are some of the Star Wars Lego sets already available in stores here — plus more to look forward to in the coming months.
GET THEM NOW!
The Ultimate Collector's Series 75059 TIE Fighter
This impressive 1685-piece black beauty stands at 30cm wide x 40cm high, and is sized to scale with minifigs. It comes with a sole TIE fighter pilot (with blaster) and boasts a hinged cockpit top-hatch. A rotating stand lets you view this obnoxious excuse of a battle craft at all angles. S$399.90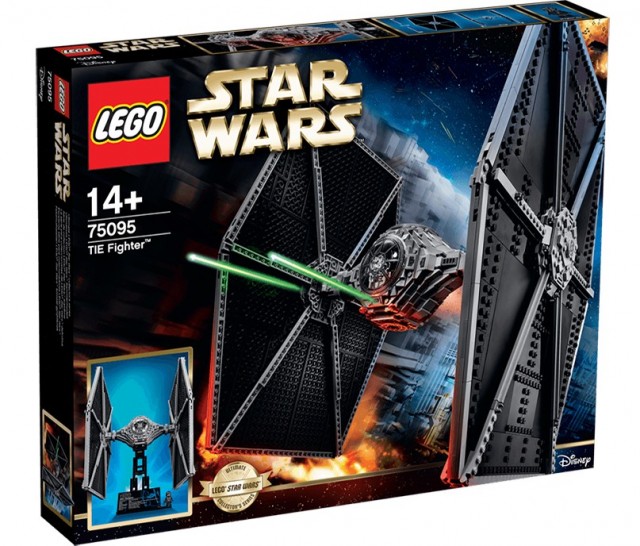 The Ultimate Collector's Series 75060 Slave 1
Boba and Jango Fett's Firespray 31-class patrol and attack craft finally makes it to the Lego UCS collection. This 1996-piece measures 20cm high x 45cm long x 37cm wide in landing mode and comes with four minifigs: Boba Fett, Bespin Guard, Stormtrooper and Han Solo, as well as a Han Solo in carbonite. Movable features are a rotating cockpit and wings, opening side hatches with hidden guns and missiles, two rotating dual shooters, and a cargo hold to hold the frozen Han. S$329.90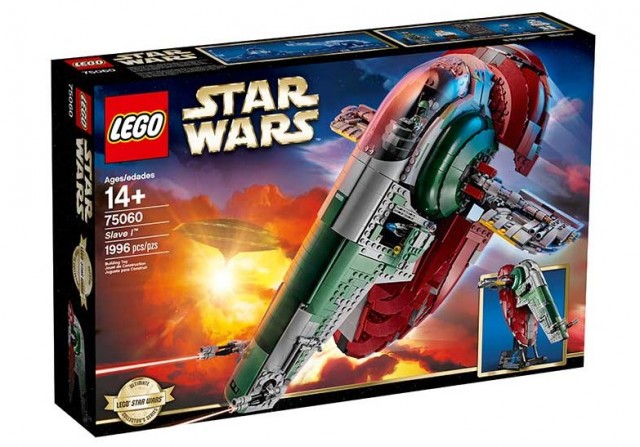 Anakin's Jedi Starfighter (75087): The Clone Wars animated series
Rebuild Anakin's Delta-7 light interceptor this 370-piece model. Then crash it and build it again. Includes Anakin Skywalker, Asajj Ventress and an unmarked astromech droid. S$99.90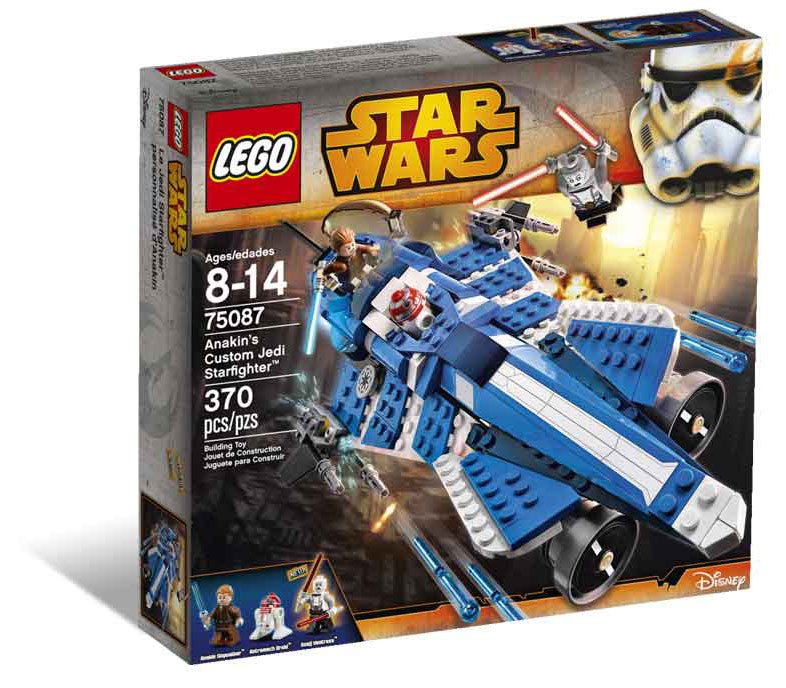 Senate Commando Troopers (75088): The Clone Wars animated series
Spice up your Trooper minifig collection with this attractive soldiers in summer blue. Troopers come with fireable weapons and a never-before-seen rapid-fire gun, also fireable. S$29.90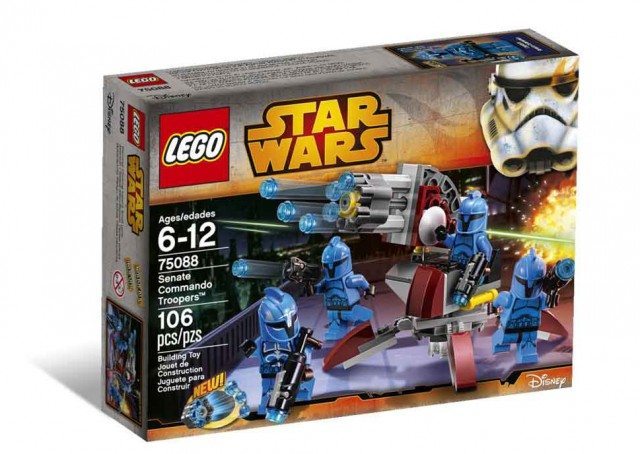 AAT (75080): Episode I
Think you can do better than the Gungans against the droid army, or just looking for an excuse to kill off Jar Jar? Here's your chance: This 251-piece Trade Federation tank comes with dual spring-loaded shooters, a Jar Jar minifig and two battle droids. S$49.90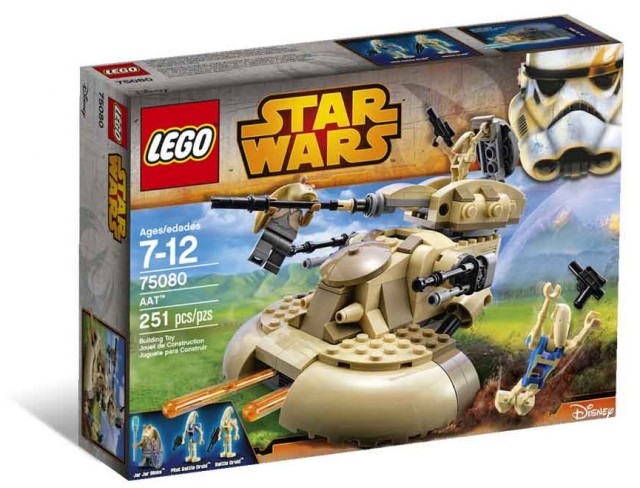 Geonosis Troopers (75089): Episode II
Exterminate bugs with this 105-piece walker with Clone Trooper set. Comes with 2 Geonosis Clone Troopers, 2 Geonosis Airborne Clone Troopers and a walker with a gatling gun. S$29.90

Hailfire Droid (75085): Episode II
Show love for Count Dooku's mechanised army by running down Clone Troopers with this 163-piece, manoeuvrable tank. Includes a Clone Trooper lieutenant and 2 Super Battle Droid minifigs. S$49.90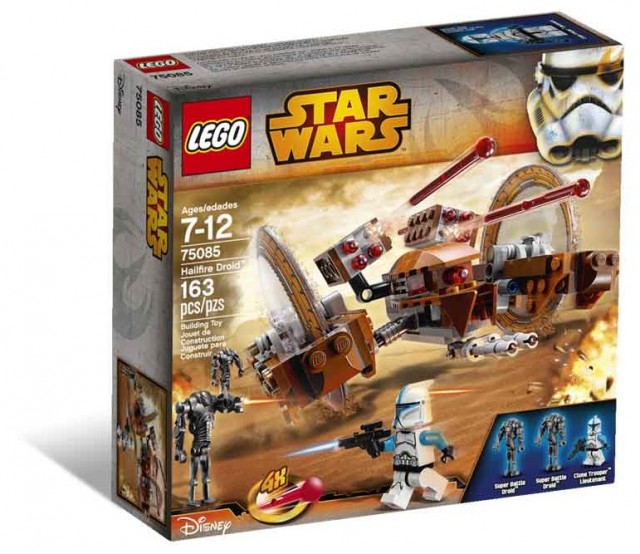 T-16 Skyhopper (75081): Episode IV
The T-16's tri-wing design is reminiscent of Darth Vader's Imperial Shuttle but you really first got a glimpse of this tropospheric craft when Luke played with a model of it his Tatooine home. This 247-piece set comes with a Skyhopper Pilot and Tusken Raider. S$49.90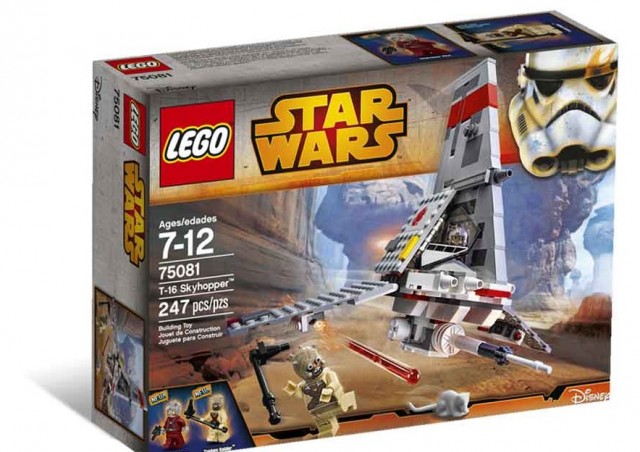 AT-DP walker (75083): Star Wars Rebels animated series
Stride this biped walker with fireable canons and swivel blaster down Capital City in search of rebels. This 500-piece set comes with Agent Kallus, a Stormtrooper and 2 AT-DP Pilots — and cockpit doors that open. S$119.90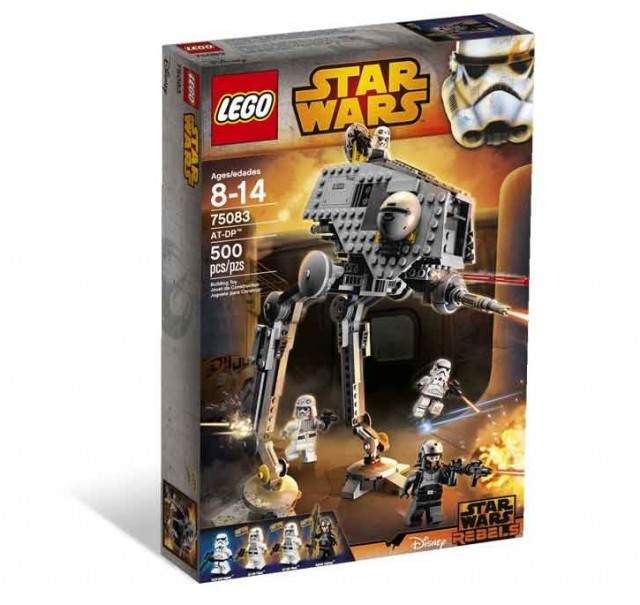 TIE Advanced Prototype (75082): Star Wars Rebels animated series
Up until Disney's Star Wars Rebels, we haven't seen TIE fighters up close. This 355-piece set comes with collapsible wings, and includes The Inquisitor (with signature lightsaber with twin blades), TIE Fighter Pilot and an Imperial Officer minifig. S$99.90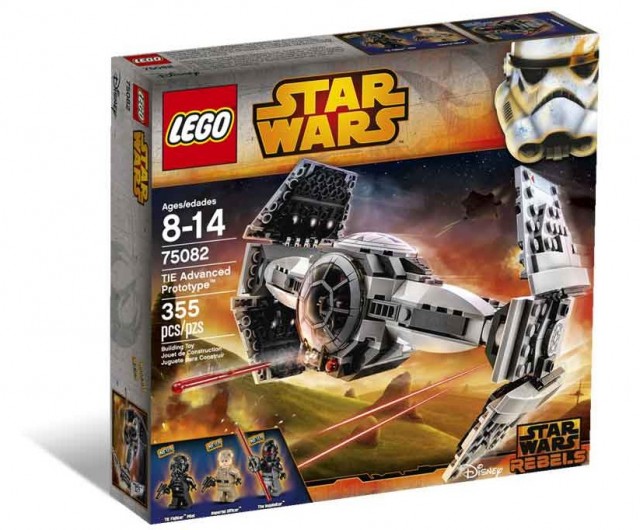 Ezra's Speeder Bike (75090): Star Wars Rebels animated series
Recreate a high-speed, err, speeder chase with this trooper-Ezra set. Comes with two speeders, Ezra Bridger with lightsaber, Sabine Wren with dual pistols, and a Stormtrooper with blaster. S$49.90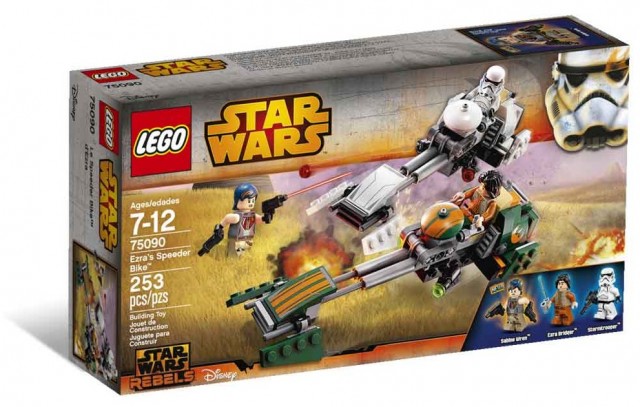 Wookiee Gunship (75084): Star Wars Rebels animated series
Who doesn't have mad love for these lovable walking carpets? Now you show people why a Wookiee is no domesticated pet with this fearsome gunship. Minifigs include Wulffwarro with crossbow, Kanan Jarrus with lightsaber, and 2 wookiees with blasters. S$139.90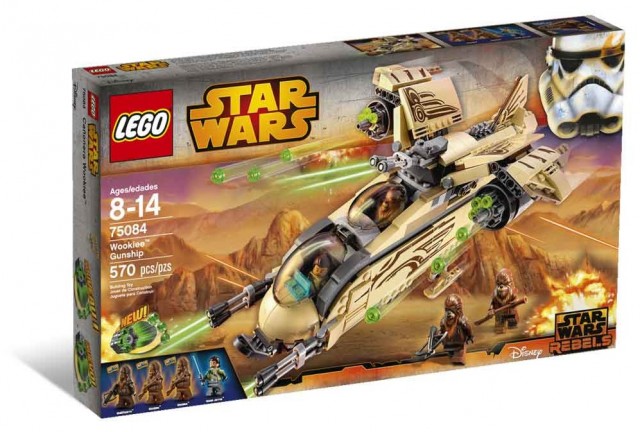 Imperial Troop Transport (75078): Star Wars Rebels animated series
Send your Stormtroopers to patrol the streets with this transport. Comes with 4 Stormtroopers with fireable blasters and a dual flick-missile turret. S$29.90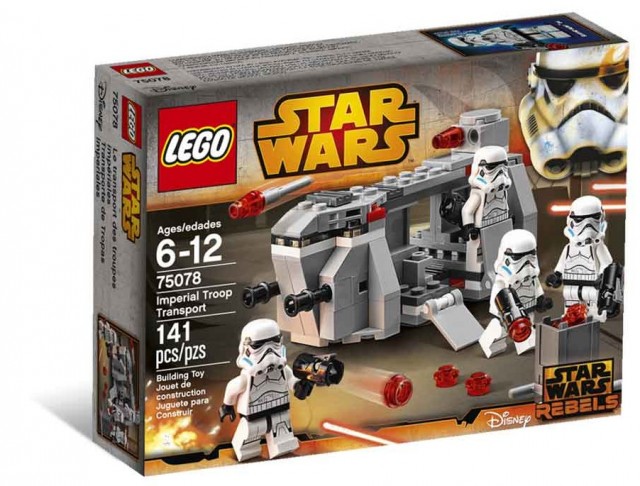 Shadow Troopers (75079)
If you prefer your Stormtroopers in a darker shade, you'll love this set. Stepping out from The Force Unleashed video game, these ominous, Force-imbued Shadow Troopers will be collectibles soon. The set includes 2 Shadow Guards and 2 Shadow Troopers with weapons. S$29.90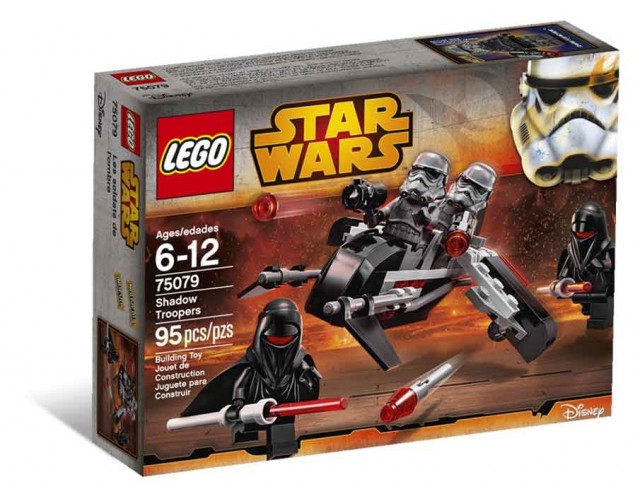 BITE-SIZED BATTLES
Recreate iconic battle scenes from The Clone Wars, Revenge of the Sith and Empire Strikes Back with these miniaturised battle ships with single full-sized minifigs.
Pit the Homing Spider Droid (75077) against the Republic Gunship (75076). Take out a Vulture Droid (75073) with the ARC-170 Starfighter (75072).
Return to Hoth with the Snowspeeder (75074) and AT-AT (75075) — which has poseable head and legs. The Microfighters are S$19.90 each.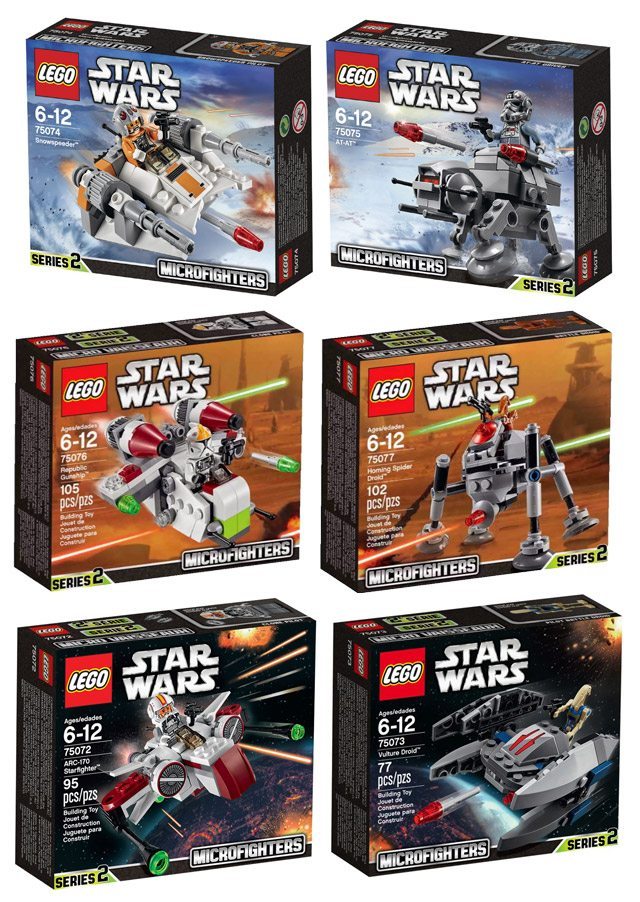 COMING ATTRACTIONS
Naboo Starfighter (75092): Episode I
Fans (or not) of Episode I get yet another Naboo Starfighter to put child Anakin in danger's way. This time, with even more minifigs to lure you in. The build comes with Anakin Skywalker, Obi-Wan Kenobi, R2D2, Naboo Pilot, Battle Droid Commander and 2 Battle Droids. It even has 2 brick-built Droidekas. However, we can't help feeling it's taking the place of a more worthy craft to update, like, say, Luke's Landspeeder.

Imperial Shuttle Tydirium (75094): Episode VI
If you've been to the Star Wars Miniland at Legoland Malaysia, you'd most likely have lusted for Darth Vader's Imperial Shuttle. But Lego has now released the hijacked Imperial Shuttle Tydirium, which was used to carry our heroes to Endor. The whopping 912-piece set comes with Chewbacca, Princess Leia, Han Solo and 2 Endor Rebel Troopers — curiously missing Jedi Luke Skywalker.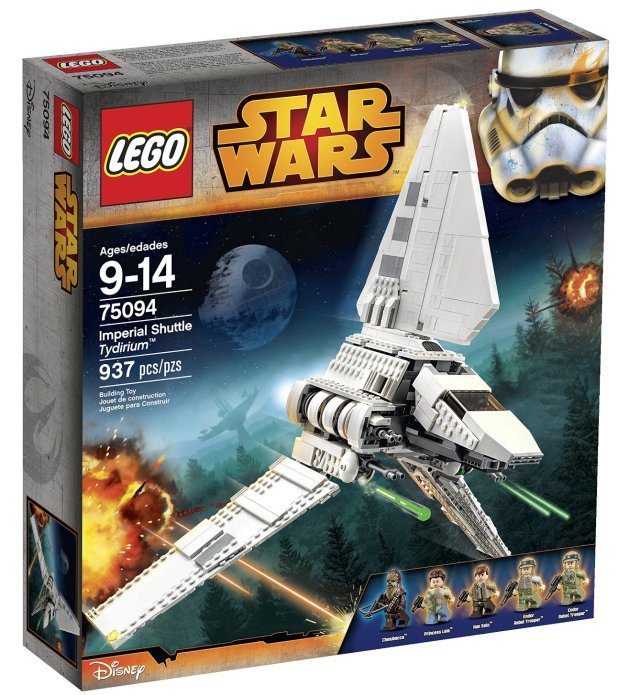 Death Star Final Duel (75093): Episode VI
We see why the Imperial Shuttle Tydirium does not have the Jedi Luke minifig now. This glorious set is a detailed brick-built recreation of the iconic scene where Darth Vader turned from the Dark Side to help kill Emperor Palpatine. Just writing about this is giving us goosebumps.
The 724-piece set comes with a Darth Vader with a unique two-piece helmet — just like in the movie. If that's not enough to make it a collector's edition, it also throws in Jedi Luke, Emperor Palpatine with Force lightning and 2 Imperial guards. So want!

Battle Droid Troop Carrier (75086): Episode I
Looking to mechanise your army with one build? This 251-piece set comes with a whopping 12 Battle Droids, 2 Pilot Battle Droids and 1 Gungan warrior with weapon — in case your droids get bored.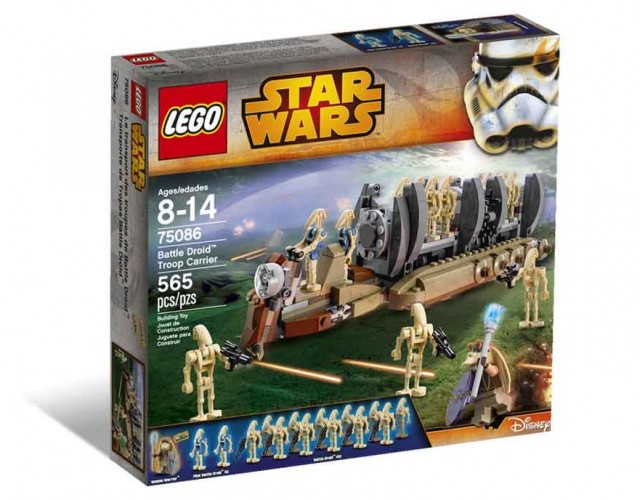 Flash speeder (75091): Episode I
Go back to Naboo (we love saying that word) with this 312-piece flash speeder. The set comes with 2 Naboo security guards, 2 Battle Droids and the Jar Jar's friend, Captain Tarpals.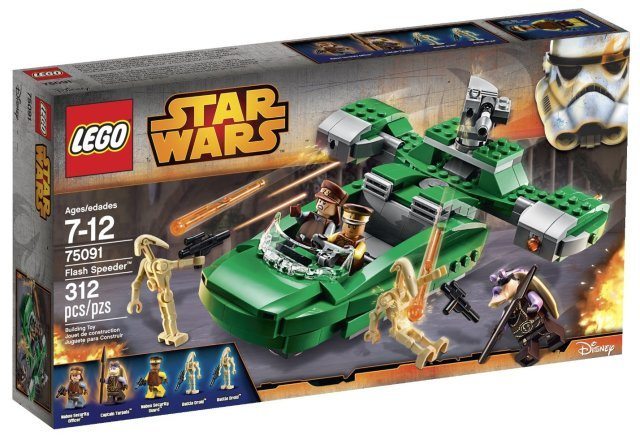 Imperial Assault Carrier (75106): Star Wars Rebel animated series
This Dreadnaught class ship has been mentioned in Episode I and the animated Clone Wars series but it was only gained prominence in the Disney XD animated series. This 1218-piece giant comes with four brick-built mini TIE fighters, which is more than reason enough to make fans beat a path to it. But in true OTT-style, the set also comes with Sabine in Mandalorian gear, Agent Kallus, an Imperial Officer, 2 TIE Pilot minifig and a R2 unit with clear-domed head.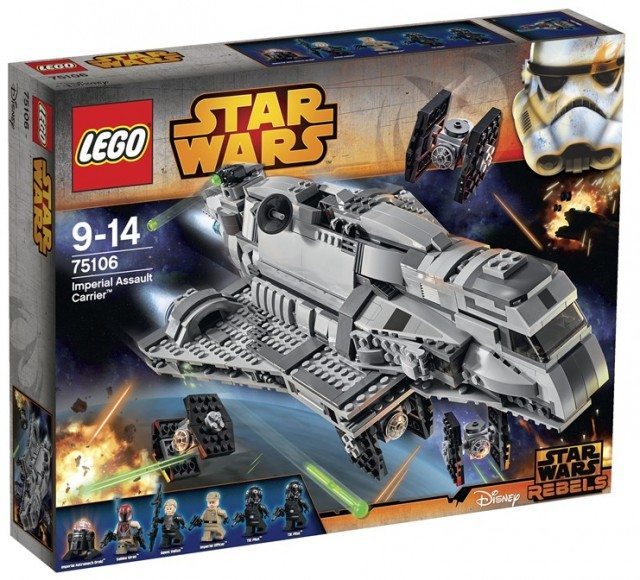 Advent Calendar (75097)
It's beginning to feel a lot like Christmas! This year's Star Wars Lego Christmas Advent calendar comes with a reindeer R2D2 and Santa Claus C3PO, based off Ralph McQuarrie's 1979 Christmas greeting card. Other minifigs include Boba Fett, Jawa, Ewok, Stormtrooper and other minibuilds.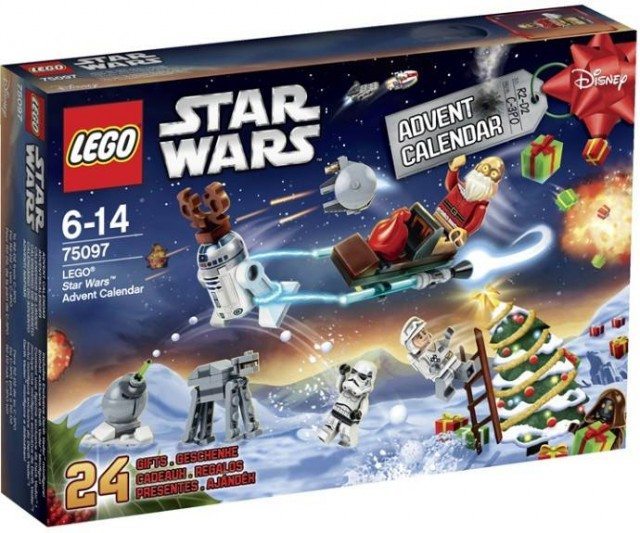 LEGO ACTION FIGURES
Also unveiled at the New York Toy Fair were the Darth Vader (75111) and Luke Skywalker (75110) constraction sets. These are the forerunners for a series of other characters that will be unveiled in September. They are the first Constraction (Construction+Action) sets for Star Wars after the Bionicle, Hero Factory and Superhero sets. Other sets coming up include Commander Cody (75108), Jango Fett (75107), Obi-Wan Kenobi (75109) and General Grievous (75112).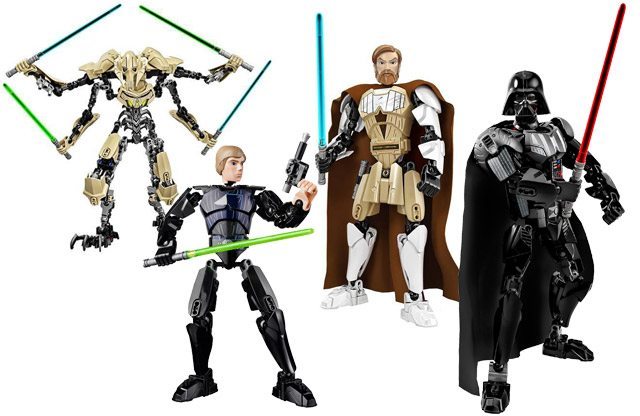 IT'S A MINI WORLD
Mini collectors will also be glad to learn there will be three new Star Wars Lego polypacks available, the A-Wing Starfighter (30272), AT-DP (30274) and TIE Advanced Prototype (30275).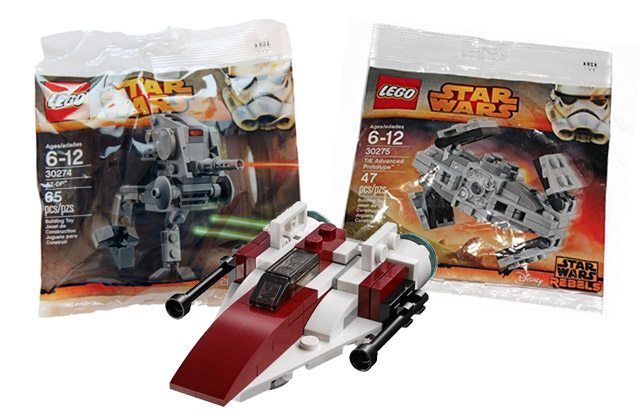 Oh, and if you're one of the lucky ones to score the exclusive Tatooine mini-build set at the Star Wars Celebration held at Anaheim earlier this year: We hate you.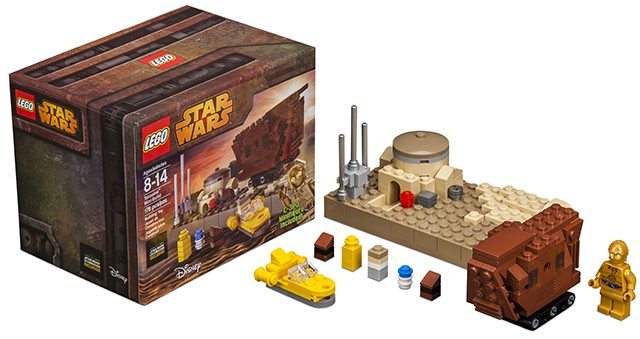 *All prices are from The Official Lego store at Suntec City, Singapore.