There are a variety of options you can consider when picking a place to stay whilst in Japan. Should you stay in a traditional ryokan, filled with futons and tatami mats? You might even consider an Airbnb or hotel?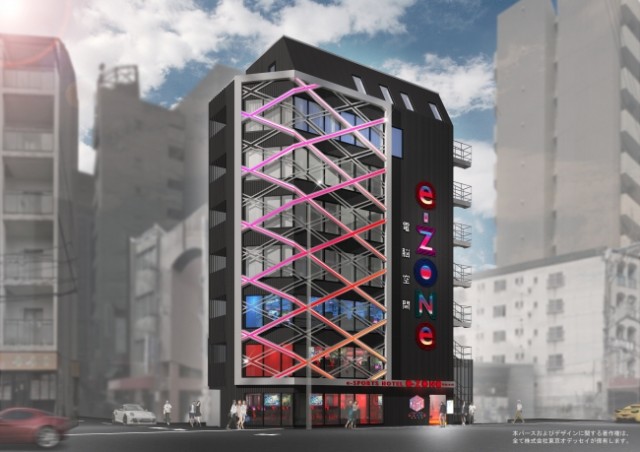 Well, if you decide to go with staying in a hotel, there are so many to choose from. A budget capsule hotel? A full-on luxury hotel? Or an esports hotel?
Yes, you read that right. Nihonbashi, Osaka will be getting an esports hotel.
The e-ZONe Hotel is inspired by the concept of a "cyberspace" and is open to anyone who wishes to experience the world of esports for the first time, organise a meeting offline, or to those looking for a place to house their team before an important match.
The hotel will be housed in a nine-storey building with the first to third floors being decked out in PC and various gaming peripherals and arranged like a typical PC gaming cafe with 71 seats. Guests will be able to play video games with their friends, or even host an esports competition in the e-ZONe -Cyber Space- facility.
The fourth to eighth floors being used for guest rooms. Each room will come with a PC that has all the games available in the cafe. The basement floor will be used to accommodate the shower rooms for all the guests of the hotel.
With a main street nicknamed Otaku Road, for all the anime, manga, and other Japanese pop-culture stores located on it, it is ultimately no surprise that Japan's very first esports hotel will be opening there.
The e-ZONe Hotel is tentatively scheduled to open on April 2020, and will be located in the heart of Osaka's Nihonbashi.
---

Drop a Facebook comment below!