With all the amazing Saturday morning cartoons to emerge from the 80s, who would have thought that the Robots in Disguise would still make an impact in 2023? The recent release of the new trailer for Transformers: Rise of the Beasts has gotten us more pumped than ever knowing that the darkness that's coming is none other than the Planet Eater, Unicron, and if you're in Hong Kong, you can be among the first in the world to visit the world's first Transformers-themed restaurant, Transformers: The Ark.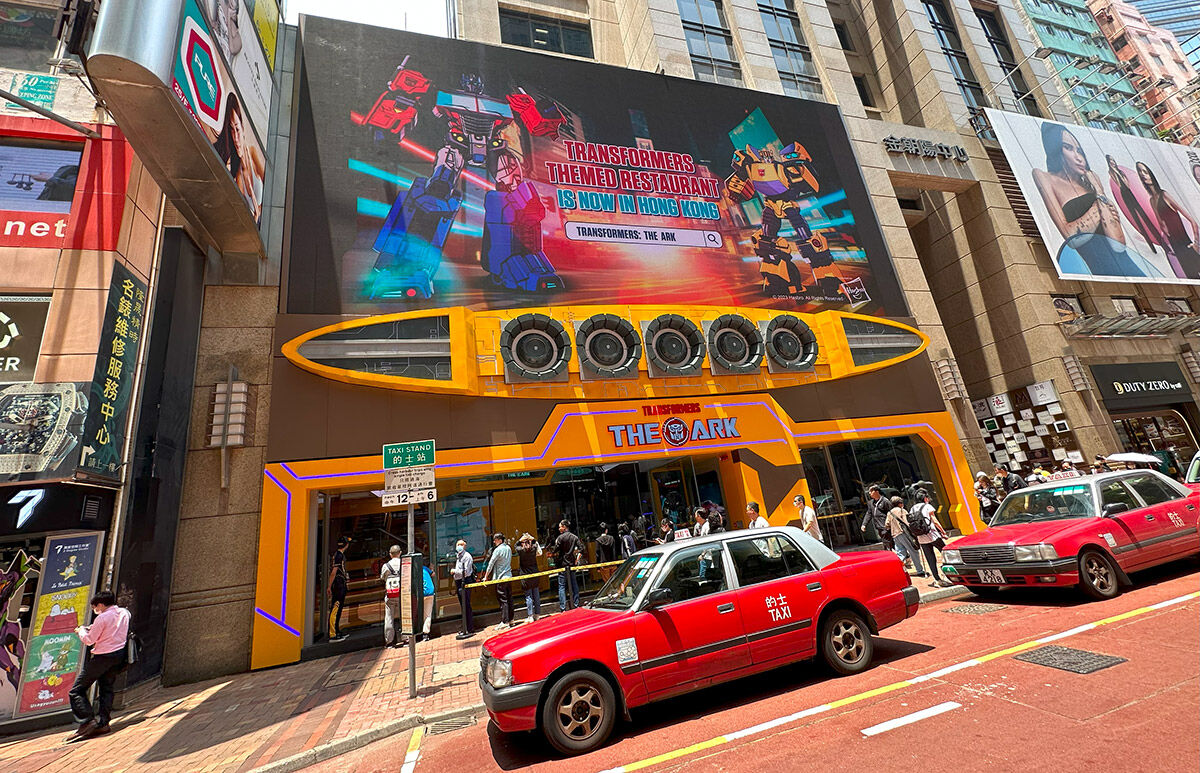 The fast food restaurant is created by A La Carte Hong Kong, in collaboration with toy company Hasbro, and is located at the prime location at Causeway Bay, right opposite Times Square. The two-storey restaurant has been painstakingly designed to look like the Ark, the ship that brought the Transformers to Earth, with the ceiling, walls and flooring that bring you inside the Autobots' spaceship. Upon stepping in, customers are treated to LED screens that depict the ship's cockpit, control centre, virtual viewing windows and 3D "food lab" where Bumblebee and Wheeljack can be seen working hard to get your meals prepared and placed on conveyor belts that get sent downstairs.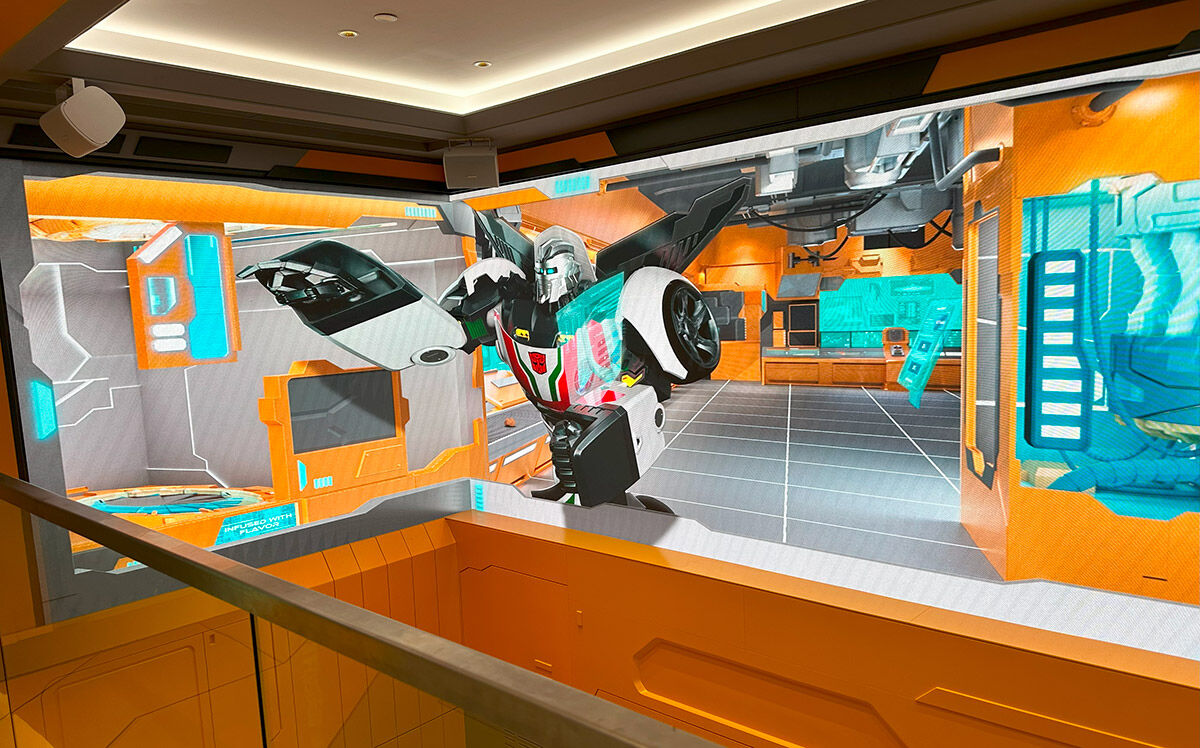 More interactive features will be added in the near future, which will include timed events where Autobots and Decepticons will be seen engaging in space battles, along with a few other extra surprises. As for now, fans can look out for Unicron and Cybertron floating through space on the ceiling's LED screens.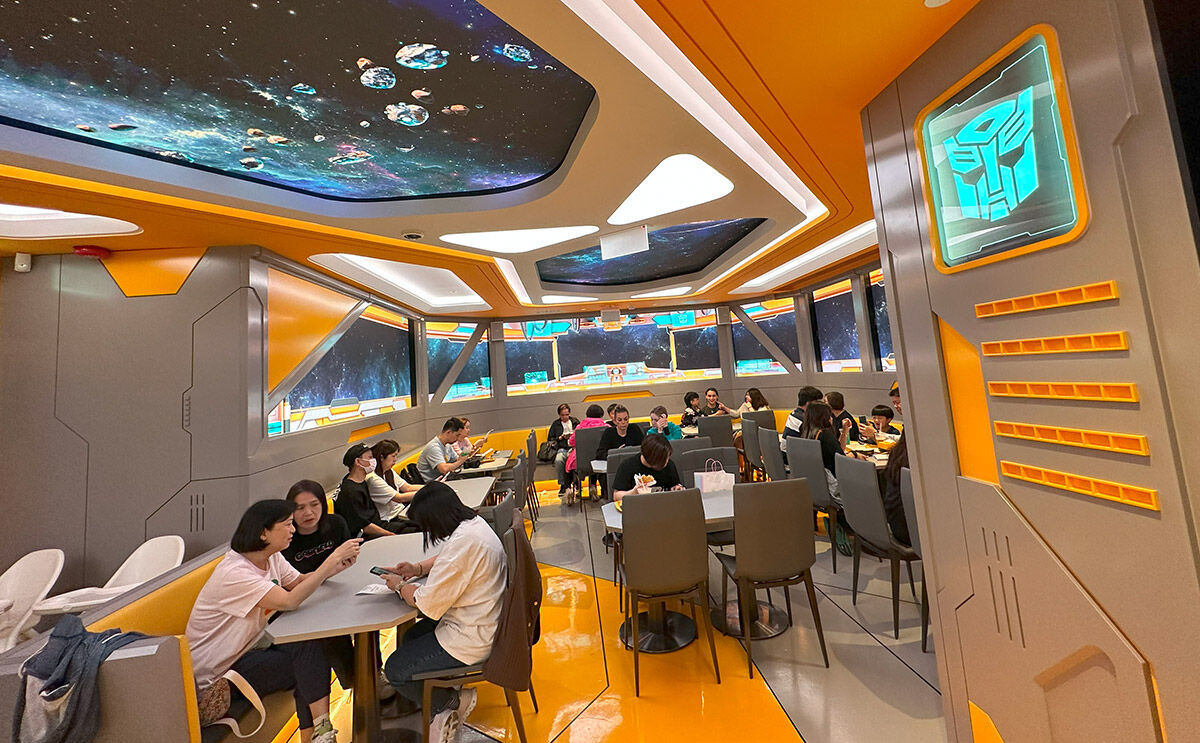 Some of the signature dishes at The Ark include the Black Truffle Angus and Crab Meat Avocado Prime Burgers. All the burger buns are shaped and printed with the iconic Autobot insignia, and beetroot is used to achieve its red colour, and squid ink for black. If burgers aren't your thing, there is also fried chicken and chicken bites. There is even a kid's meal that comes in an Ark-themed box.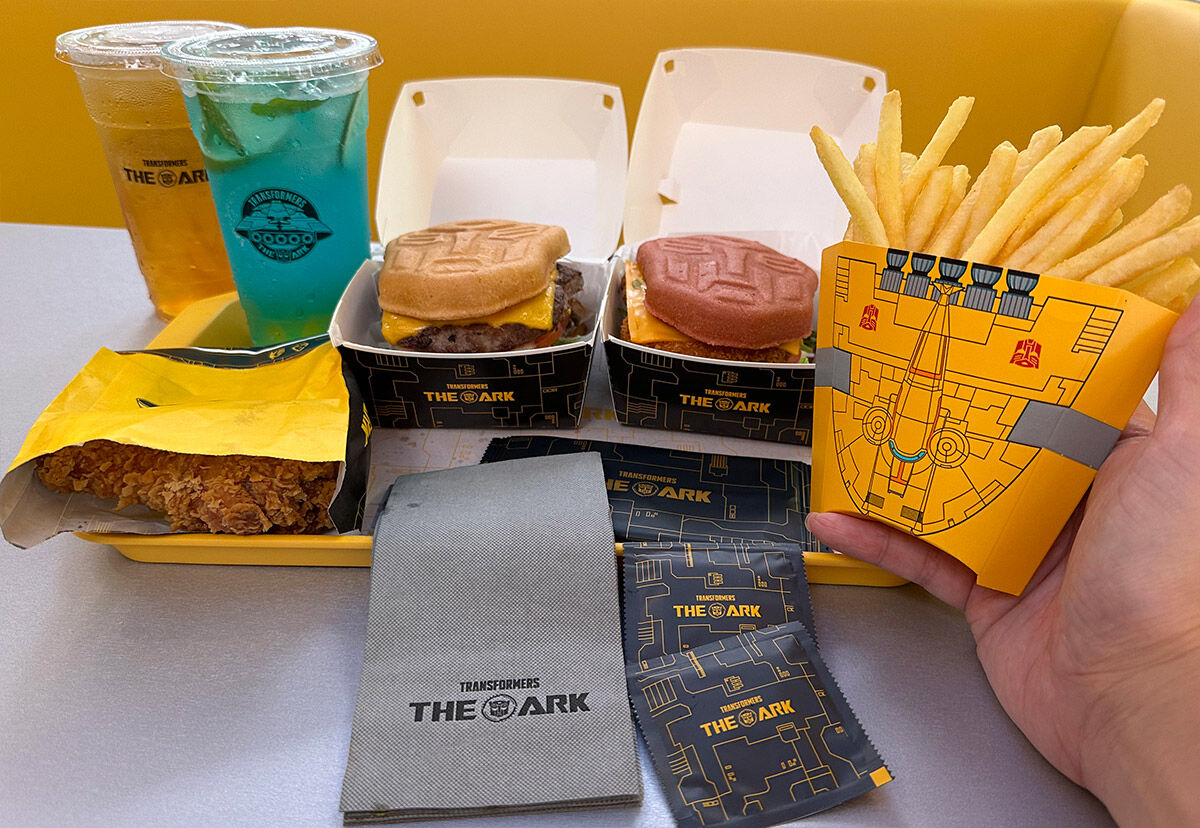 The sea salt fries come in an Ark-themed holder which has a "transformable" feature that allows its back to fold out to hold the ketchup for dipping the fries in, while the sides of the packaging have notches that fold in to give the spaceship its shape.
Drinks-wise, there is the Blue Space Lime Soda and Ice Oolong Tea, both with konjac jelly, along with the usual coffee options – Americano, cappuccino, latte and mocha. No fast food joint is complete without its desserts, and customers can choose between Energon sea salt ice cream, chocolate ice cream, or Cyber Twist, which is a mix of both.
On the lower deck stands a 3-metre-tall Optimus Prime animatronic statue, stepping out of a portal. Right next to the statue is a merchandise store, offering plenty of Transformers toys and merchandise from Hasbro, as well as limited edition Transformers: The Ark clothing, bottles and cushions.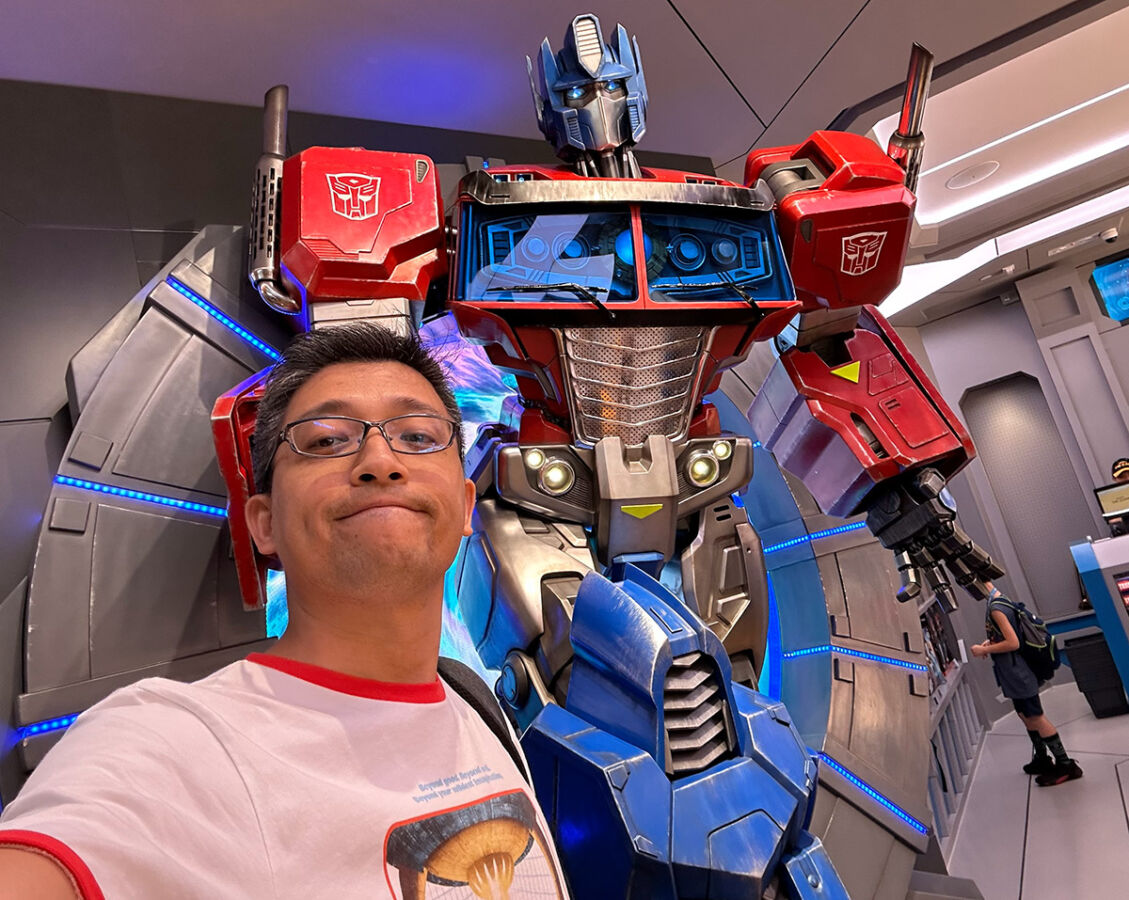 For serious collectors, there is the premium Optimus Prime statue by Yolopark, priced at US$2,500 and available for purchase, along with an exclusive, in-store-only custom designed light-up Ark Weapons Vault. It is limited to only 100 pieces, is individually numbered, and will be made available soon, for US$2,500 as well.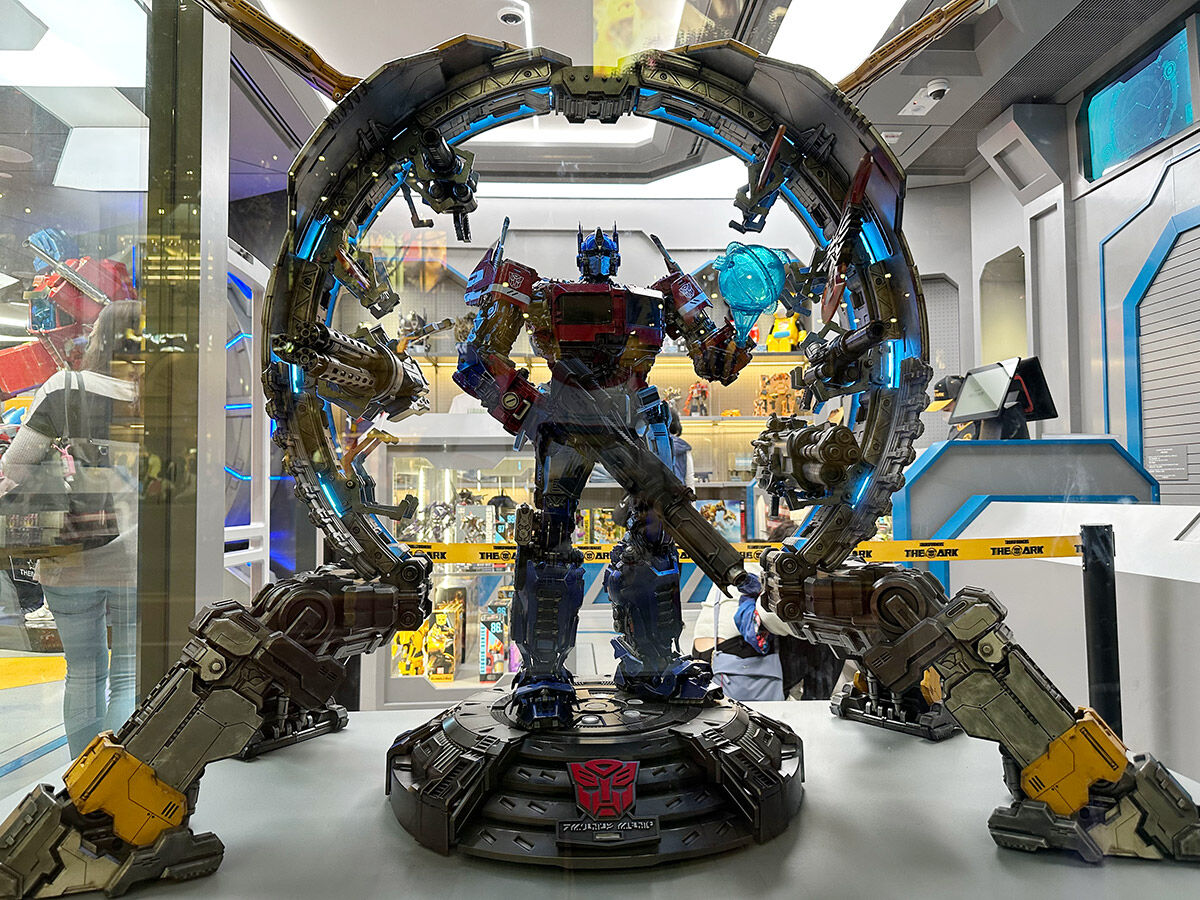 Transformers: The Ark is located at 38 Russell Street, Causeway Bay, Hong Kong, and is open daily from 11am to 11pm.