Sony Pictures Entertainment and Amazon Falls recently announced the opening of a theme and waterpark located in Bangsaray, Thailand named Columbia Pictures' Aquaverse.
The theme park will showcase rides and attractions featuring beloved characters from some of the most successful movies of Hollywood such as Ghostbusters, Jumanji, Bad Boys, Men In Black and Hotel Transylvania.
Catering to visitors of all ages, the park will encompass eight highly immersive zones with an incredible range of both water and land-based attractions. Additionally, an exciting program of live shows, immersive entertainment, interactive props, unique sets, themed restaurants and speciality merchandise and retail stores are located in the park.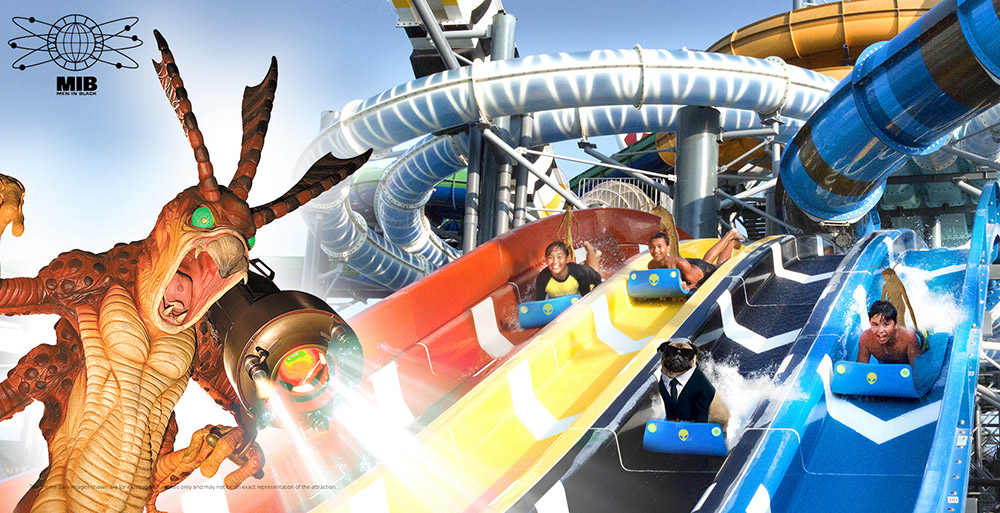 The zones to look out for are Men in Black Thrill Rides that consist of hair-raising water coaster rides, one of which has a 12-meter free-fall ride that sends you careening down a MIB Wormhole.
The Ghostbusters Supernatural Experience allows visitors to step into the Ghostbusters portal and zip across ghost traps by gliding down a water coaster or enter the world's first and only fully-enclosed water dome in a family raft ride.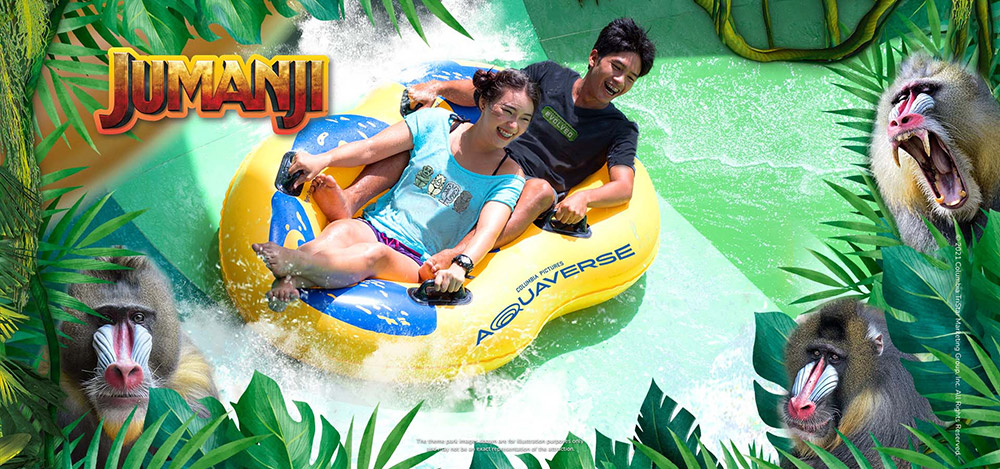 Made for thrill-seekers, Bad Boys Raceway lets visitors ride around the park's outdoor go-kart tracks in a neon Miami themed racecourse. Jumanji Jungle Adventure, on the other hand, includes wild jungle themed water slides as well as an exciting splash pool.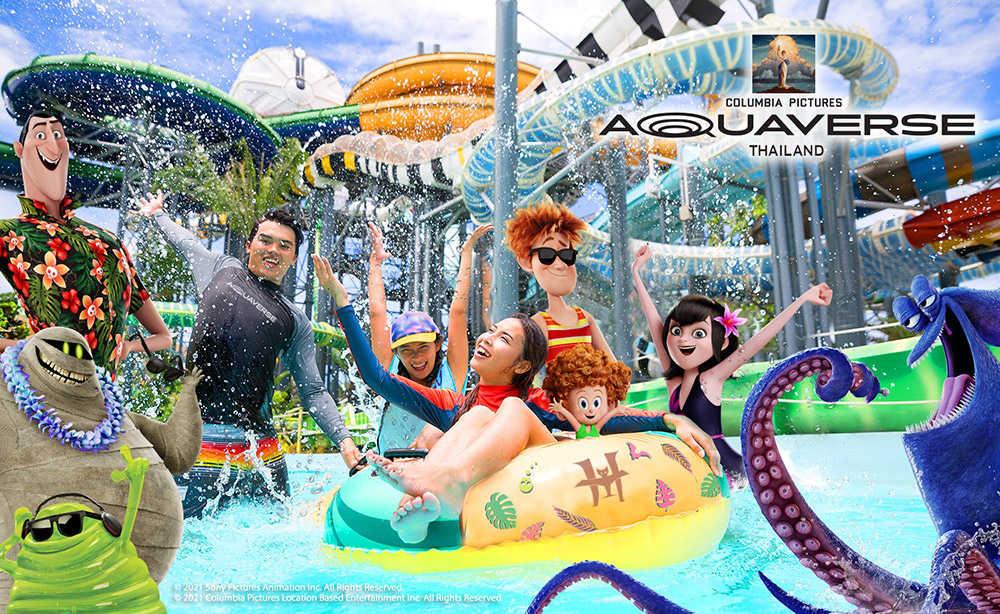 If you are looking for an attraction more child-friendly, Hotel Transylvania Kid-Friendly Zone has over 100 water features that will win over younger visitors. In addition, Surf's Up in Surfers Paradise is a zone that showcases a dual FlowRider for those that wish to master the waves.
Cloudy with a Chance of Meatballs Swallow Falls River Adventure is a great way to take a break from the day's thrills. This zone consists of a lazy river and the amazing Foodimals featured in the film. VIVO Wave Pool is another zone perfect for relaxing. It includes a giant wave pool inspired by the upcoming animated musical.
Columbia Pictures' Aquaverse is planned to open its doors in October 2021. Although it's months away, fans of these movies can look forward to a one-of-a-kind experience. For more information about the theme and waterpark, you may visit the park's official website.