Previously, we've already unboxed and built the first LEGO Chinese Festivals set, the Story of Nian (80106). As Lunar New Year approaches, we still have the second set to go, the LEGO 80107 Spring Lantern Festival, which consists of 1,793 pieces and 7 mini-figures.
When finished, the set depicts a scene at a garden party celebrating the 15th day of the Lunar New Year. Specifically, the year of the Ox which happens in 2021.
There are actually two parts to this set. One of which will be the main piece. It has a realistic koi pond, an ox lantern that lights up, and bamboo and cherry blossom plants with tiled traditional palace walls surrounding the premise.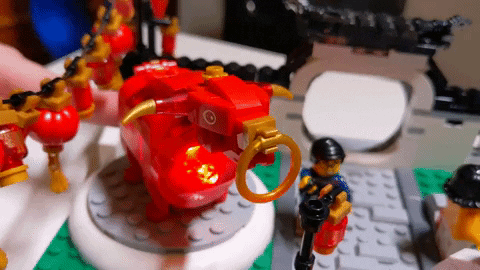 The second piece is a detachable piece that features an intricate pavilion, adorned with blue, red, and gold detailing, with a sign that reads "望月亭" which translates to moon-viewing pavilion. There's also a table for the Minifigures to enjoy the garden scenery.
At the foot of the pavilion, there is a row of lanterns leading to the entrance of the area. There is also a traditional-style bridge over the koi pond that brings the figurines from the entrance of the party to the pavilion side.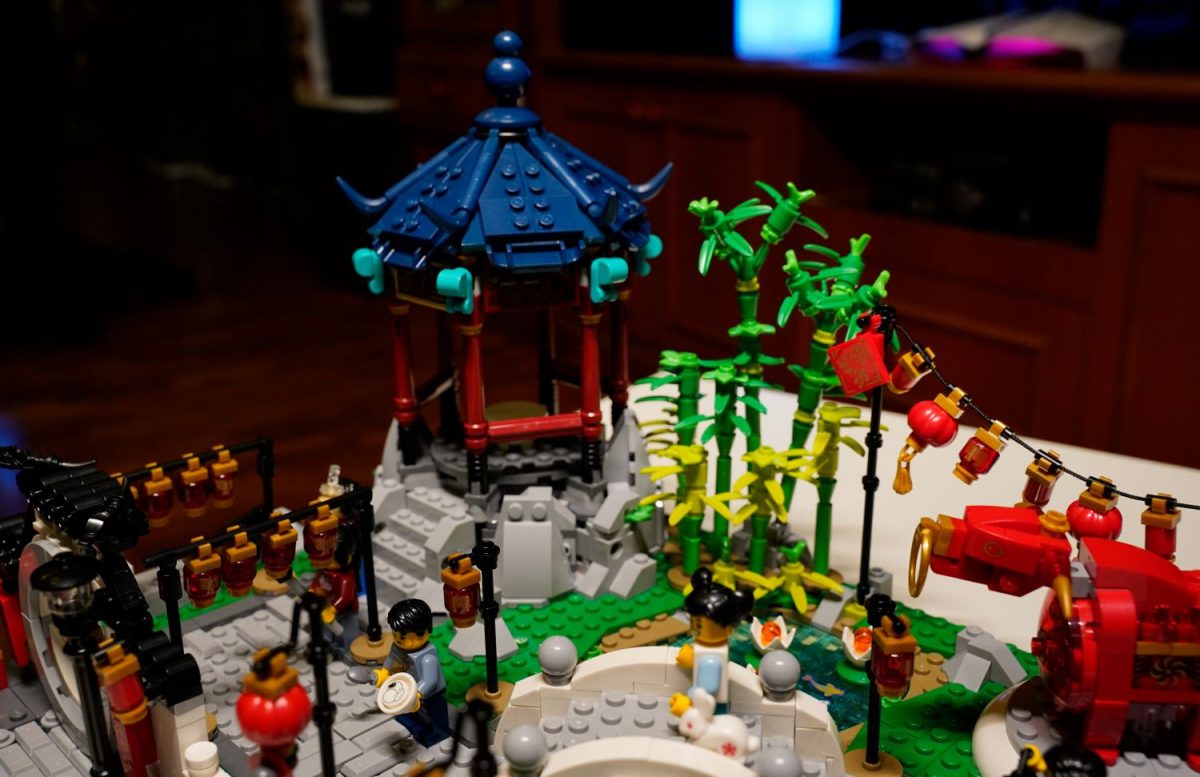 The bamboo trees next to the pagoda add a nice touch to create a true-to-life oriental vibe to the board. The cherry blossoms, bamboo trees, and most greenery pieces are free for you to move around and adjust, so you can create a more personalized scene for yourself.
The board is also filled with little details that make the board a pleasant art piece. On the lanterns and banners, there are actual auspicious phrases on them to celebrate family and bring luck and hope into the new year.
A contrast to the traditional tones of the architecture of the party, the minifigures are quite modern with their electronic devices. But, there are still some that enjoy the festivities the old way, like eating tang yuan (sweet rice dumplings) and playing with lanterns.
With the total build time adding up to six hours, it is a great de-stress activity for yourself or with friends and family. LEGO also just released a playlist to accompany you while you build the set. The LEGO Spring Lantern Festival Set retails at S$159.99 via Shopee and Lazada and LEGO Certified Stores.
For the Ox statue, there is an odd placement of the button that lights up the Ox. Check out our TikTok channel to see where the button is and more whacky Geek Culture content –
---

Drop a Facebook comment below!