Despite the delay in the Ghostbusters: Afterlife movie until 2021, Hasbro is still pushing their 2020 line-up of Ghostbusters franchise products, starting with the re-release of the classic Kenner "The Real Ghostbusters" action figures, which is based on the '80s animated series of the same name.
Up next, we have the 1/12 scale Ghostbusters Plasma Series from Hasbro, which is based on the original 1984 Ghostbusters movie. In similiar scale to Star Wars The Black Series and Marvel Legends figures, the Plasma Series is the equivalent of Hasbro's 6-inch line.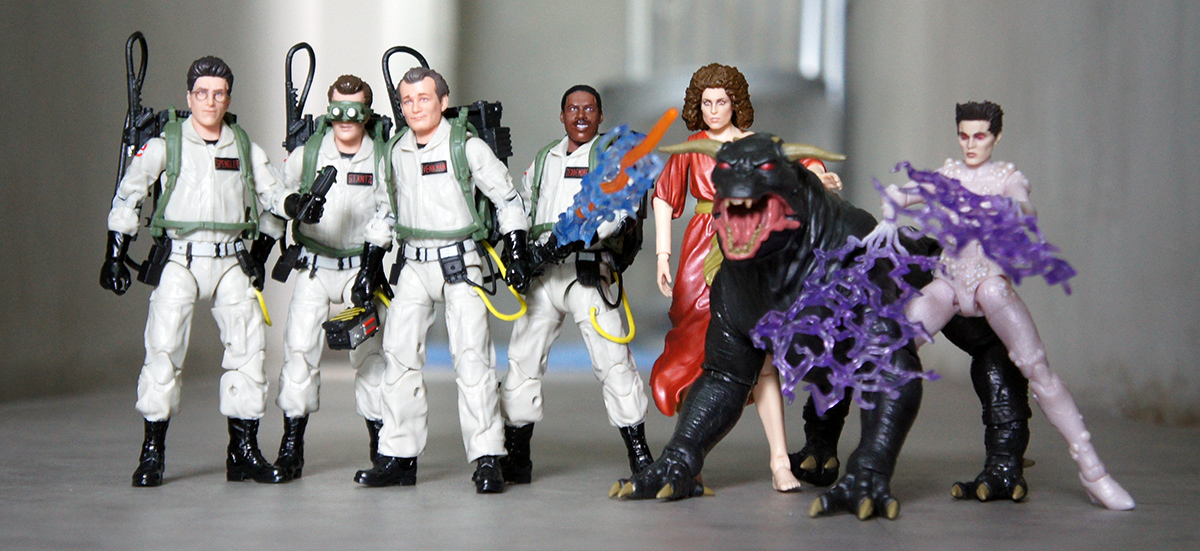 The first wave of the Plasma Series includes Peter Venkman, Ray Stantz, Egon Spengler, Winston Zeddemore, Dana Barrett and Gozer. The Plasma Series also kept with the tradition of having Hasbro's "Build-A-Figure" (BAF) incentive, which started with its Marvel Legends figures. This time, Ghostbusters fans will definitely want to collect all six figures in order to piece together the loyal minion and "Keymaster of Gozer", Vinz Clortho!
Starting with the packaging of the Plasma Series, one can't help but notice and appreciate the design and attention to detail that's been applied to the box, which have been designed to mimic the iconic Ghostbusters' overalls, while also providing stylised artwork of each of the 4 members of the Ghostbusters on the spines.
Out of the box, Peter Venkman comes with a Proton Pack with Neutrona wand, Ghost Trap and a Vinz Clortho limb.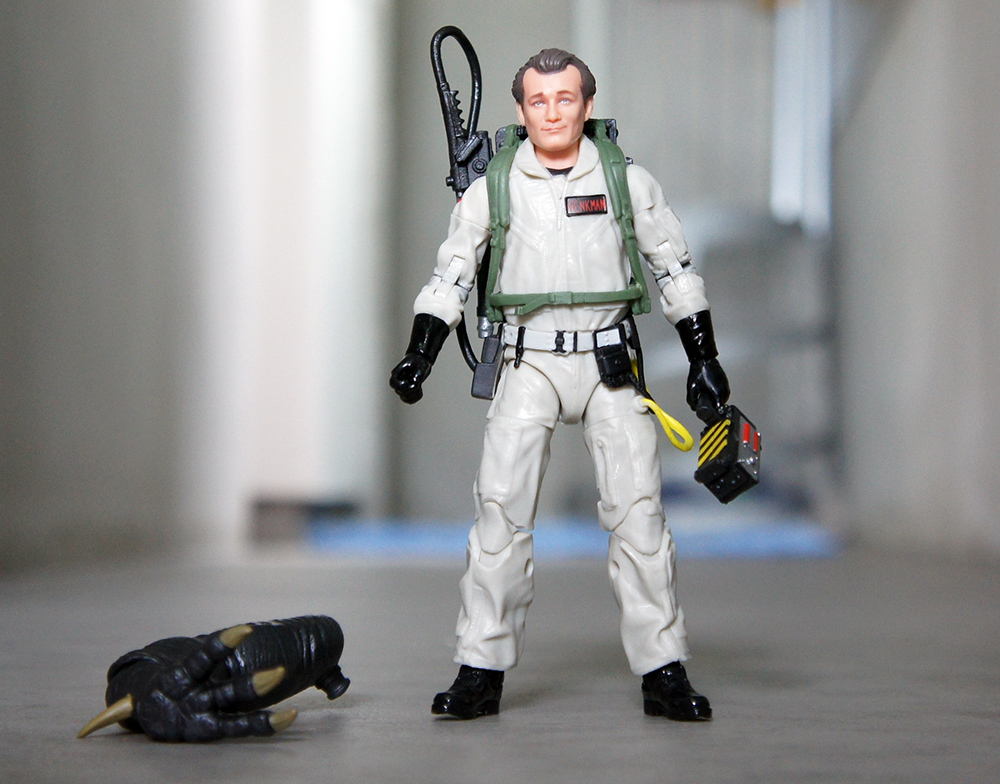 Ray Stantz comes with a Proton Pack with Neutrona Wand, Ecto Goggles and a Vinz Clortho limb.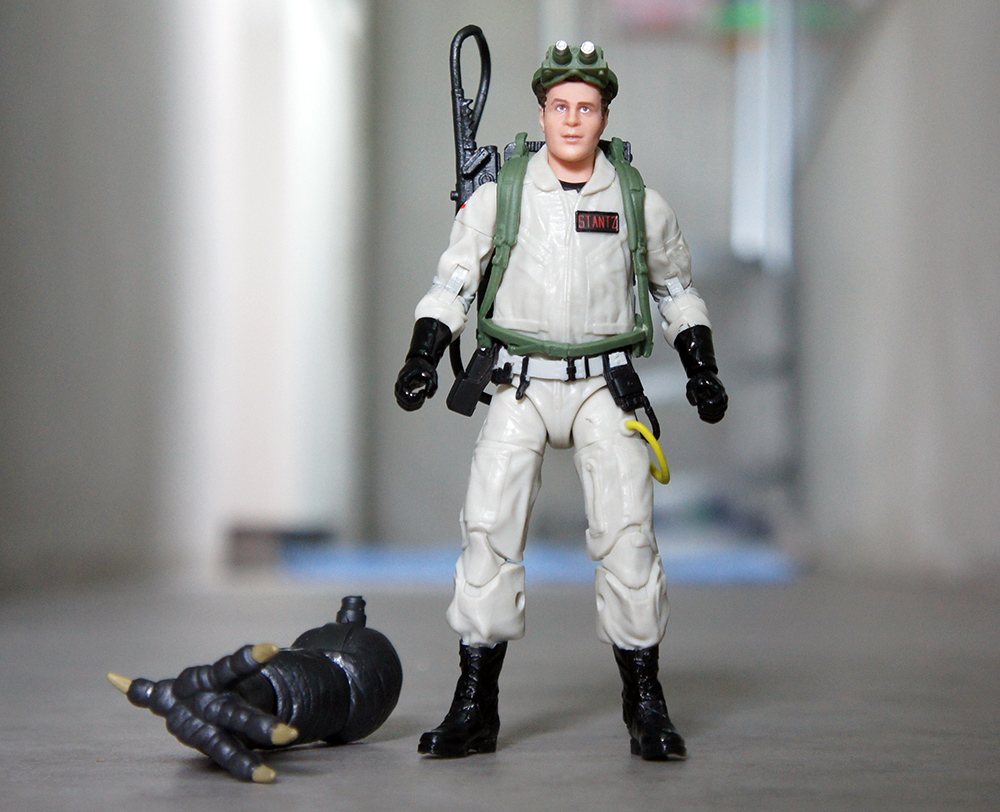 Egon Spengler comes with a Proton Pack with Neutrona Wand, P.K.E. Meter and a Vinz Clortho limb.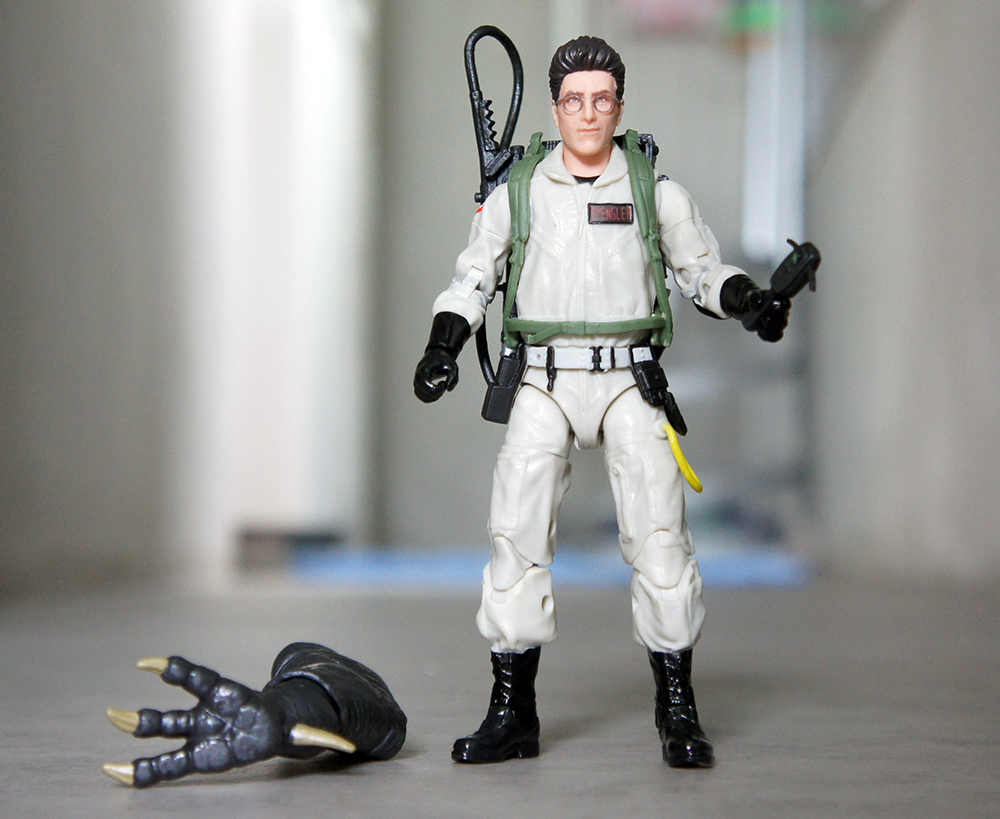 Winston Zeddemore comes with a Proton Pack with Neutrona Wand, Proton Stream and a Vinz Clortho limb.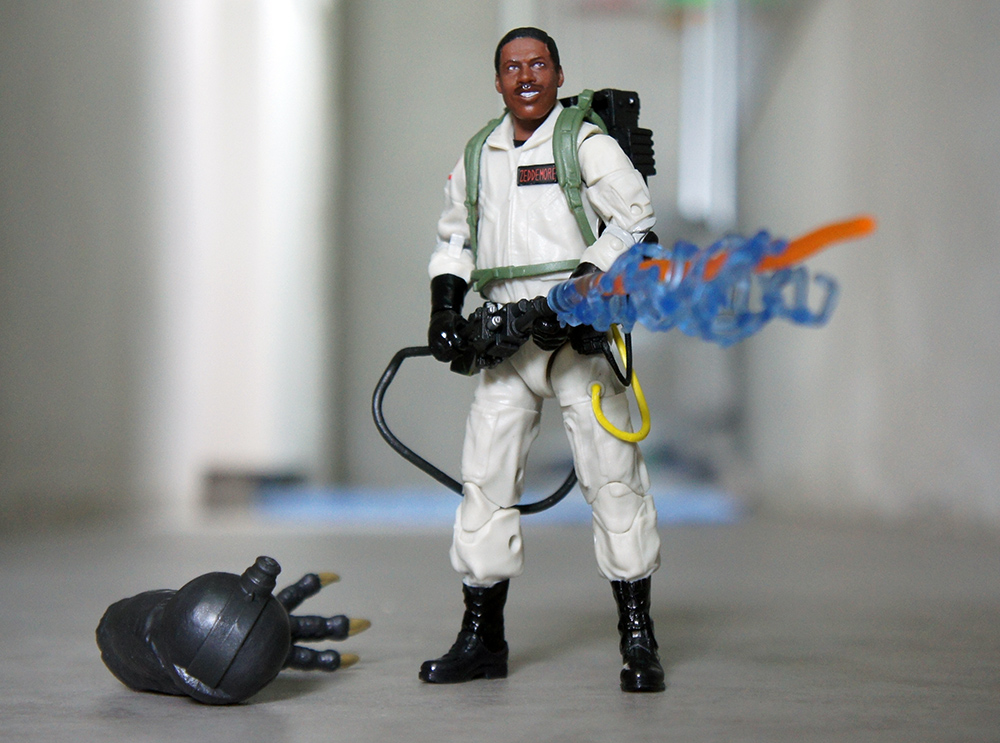 Dana Barrett only comes with Vinz Clortho's torso.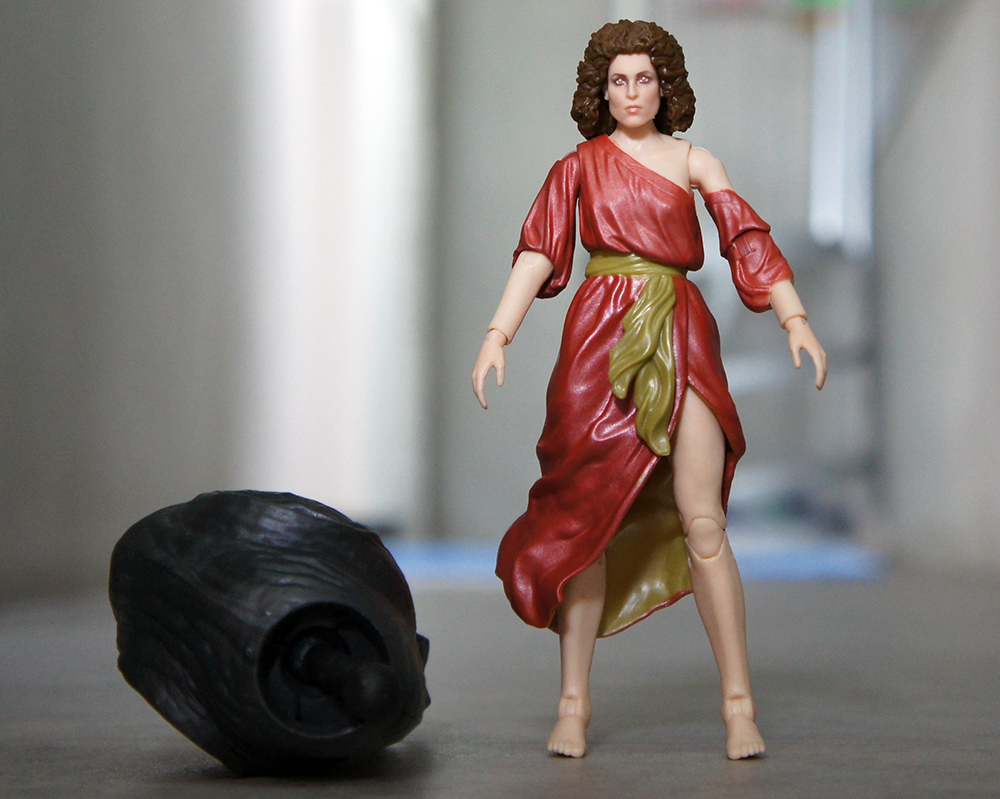 And finally Gozer, comes with an extra pair of hands attached to purple lightning streams, along with Vinz Clortho's head.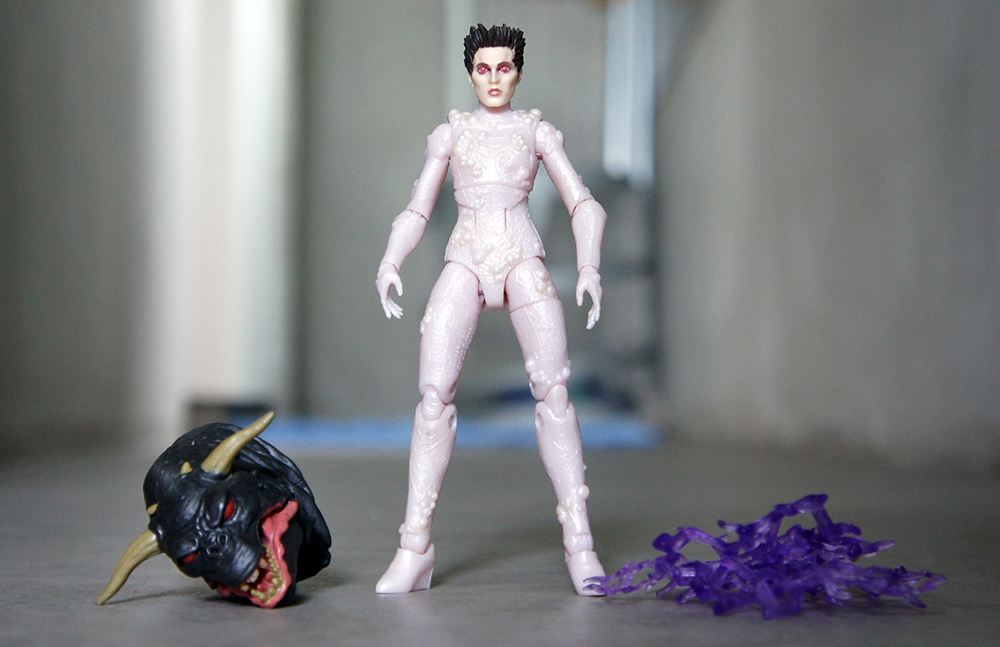 Now lets take a closer look at the accessories and proton/lightning streams in action. Loving it!
Moving on to the Proton Packs, Hasbro has done a wonderful job at molding the details, and it is mounted on each figure snugly via a nub on the left side.
On closer inspection of the utility belts of each of the Ghostbusters, Peter, Egon and Winston have a tiny hole that enables them to mount the P.K.E. Meter, while Ray has a hook for his Ecto Goggles.
There's even a nice touch in attention to detail – the treatment to Peter Venkman's trousers is sloppier than the other three (who have theirs neatly tucked into their boost), just like his character in the movie.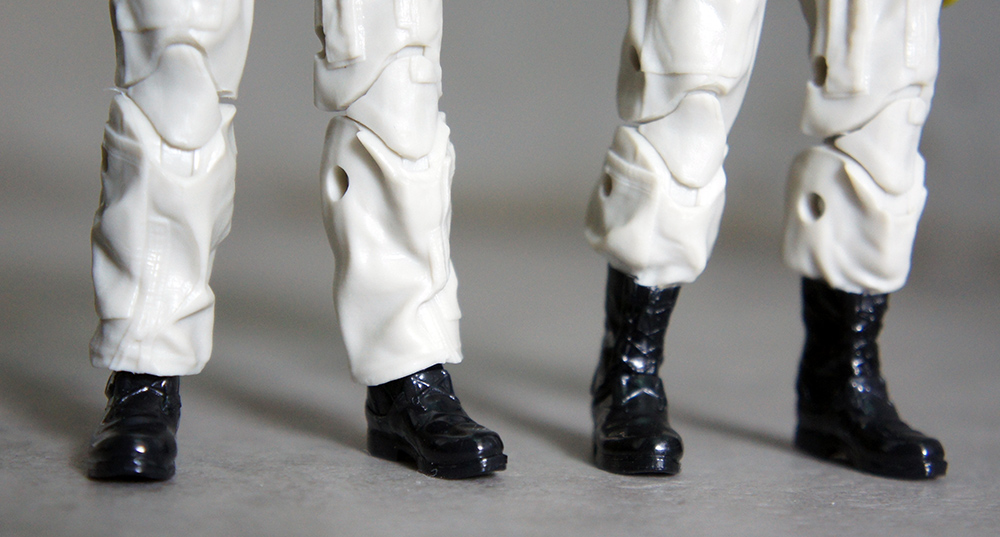 And finally, we have the "Build-A-Figure" Vinz Clortho. The demi-god looks menacing as ever, with poseable limbs and moveable jaw.
We couldn't resist having a little fun having Gozer ride her loyal minion.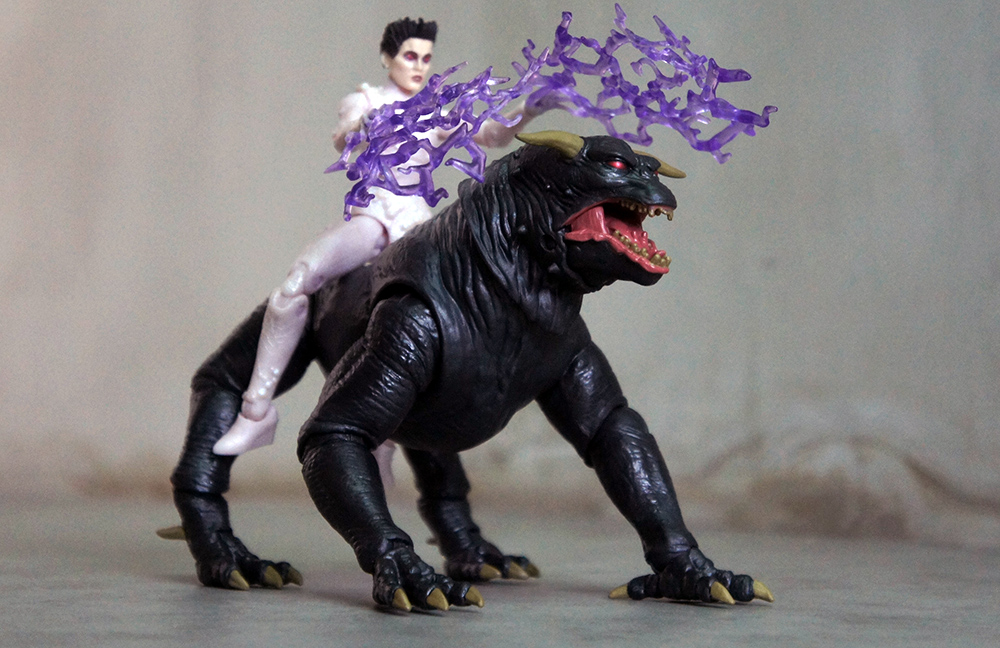 And even come face-to-face with its Playmobil self.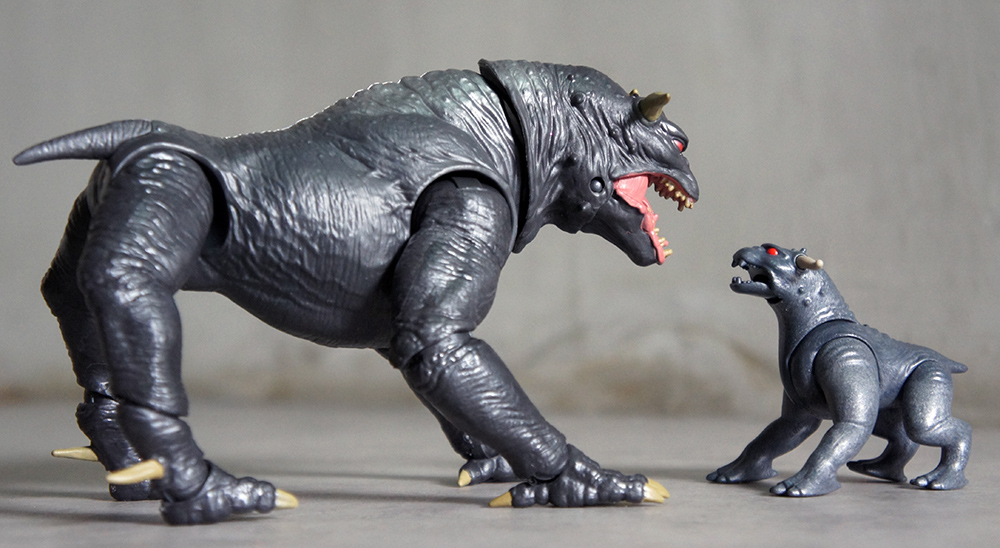 The first wave of the Plasma Series out on store shelves now, retailing at S$39.90 (US$19.99) each. All we need now is a Slimer, The Librarian Ghost, Louis Tully (Rick Moranis) and Janine Melnitz to come in wave two, with perhaps a "Build-A-Figure" of Stay-Puft Marshmallow Man? Can't wait!