Kicking things off with the main bot himself, Optimus Prime, the upcoming set – LEGO Transformers (10302) Optimus Prime would have been a must-buy from day one. As a long-time fan of the Transformers series, imagine the elation when LEGO and Transformers finally announced that they would be collaborating.
However, that was until we saw these images.
Somehow released and then retracted by LEGO super site The Brothers Brick, the set does look rather odd, especially in robot form.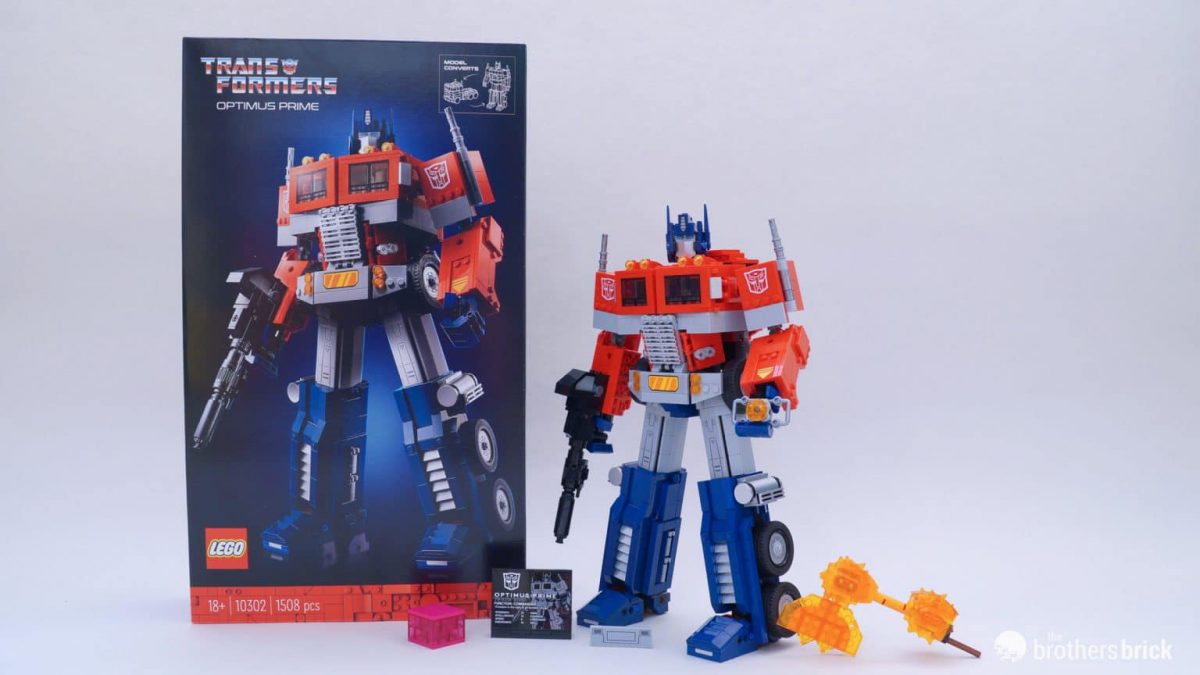 On closer inspection, Prime's robot form, especially the neck section, looks somewhat off. And once his chest opens up and reveals the matrix is a classic case of lackluster execution.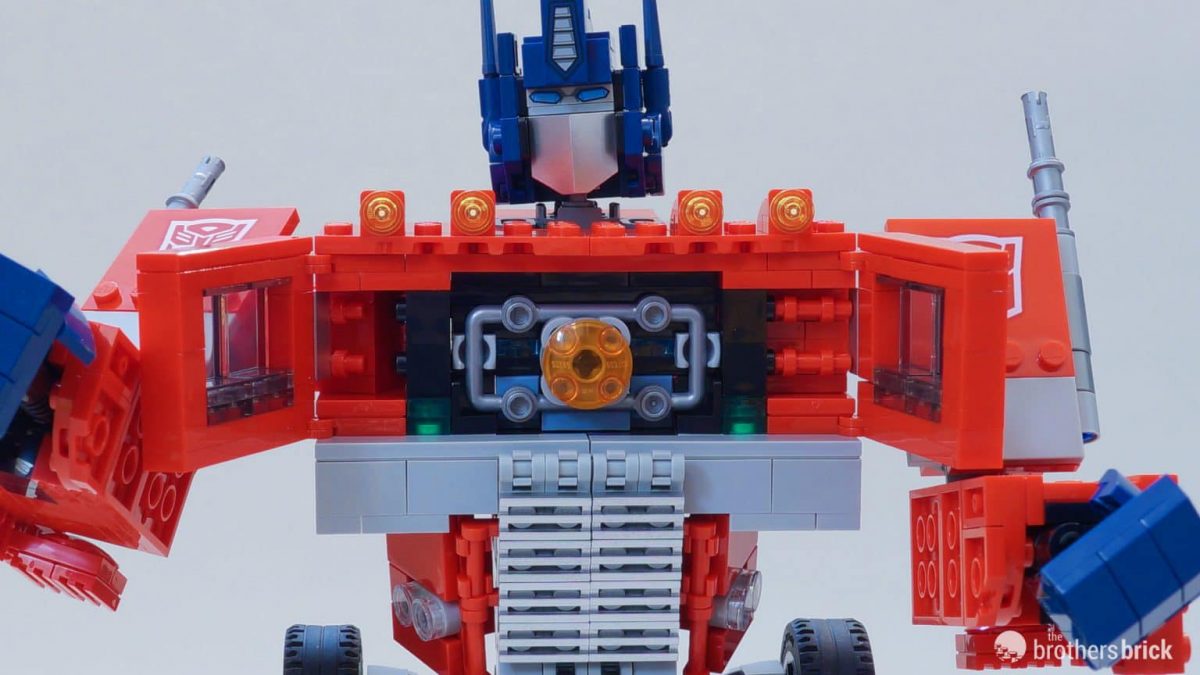 We see comparisons of LEGO Transformers (10302) Optimus Prime with his other toy counterparts and then that should illustrate how difficult it is to bring the robots in disguise to life.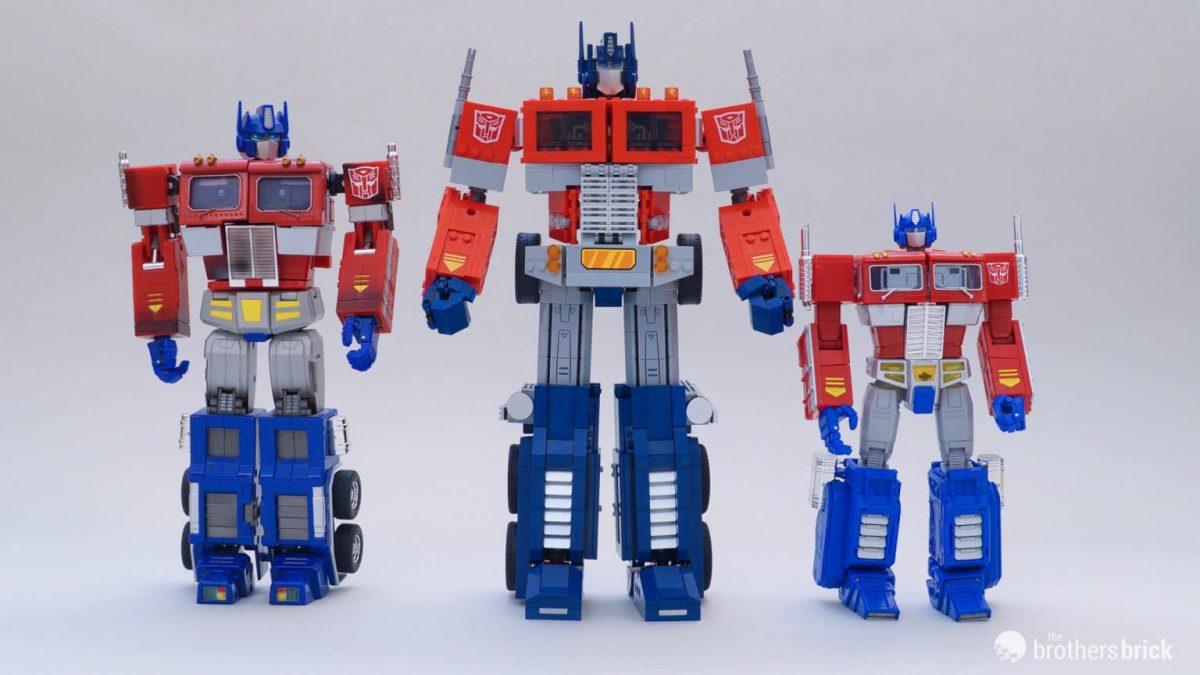 Past fan creations have been mostly stylized but LEGO is making an attempt to make their version as cartoon accurate as possible.
If anything, it looks like the transformation process for LEGO Transformers (10302) Optimus Prime is interesting and Optimus has a great vehicle mode.
However, in all honesty, we don't envision many collectors keeping Optimus in vehicle mode while on display.
In addition, the set does come with his Ion Blaster, an energon cube, a power axe, and a jetpack.
LEGO Transformers (10302) Optimus Prime comes with a UCS-styled plaque as well and features the power level of the Autobot's leader. It's reminiscent of the data which could be found on the old school toy boxes.
Sadly, none of these can save how terrible his robot form looks. Something the KRE-O designers might be chuckling at.
While we might be a tad harsh now, we'll definitely take a look at this set once it hits store shelves on 1 June 2022, retailing at US$169.99.
Gerald currently straddles between his love of video games and board gaming. There's nothing that interests him more than trying out the newest and fanciest gadget in town as well. He dreams of publishing a board game sometime in the future!
---

Drop a Facebook comment below!