Quick. Name the planet that the 'Frog Lady' from The Mandalorian Season 2 was from?
If you knew the answer, you might have walked away with the LEGO UCS The Razor Crest 75331 set at the premiere of The Mandalorian Season 3 yesterday evening, held at Golden Village Funan.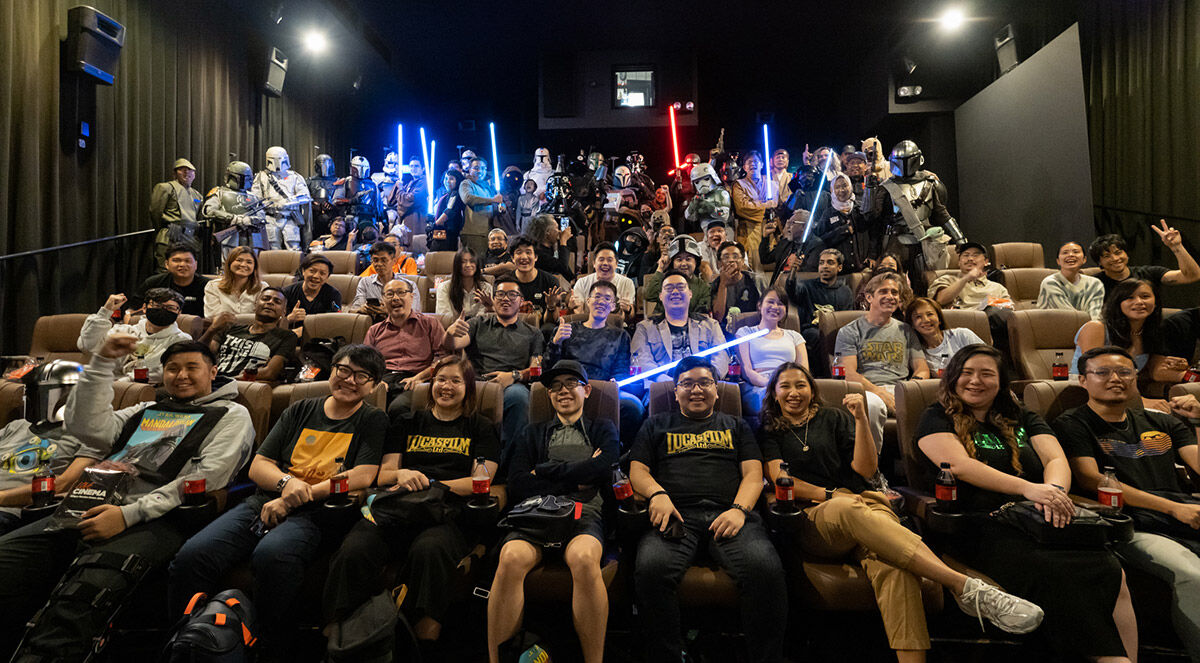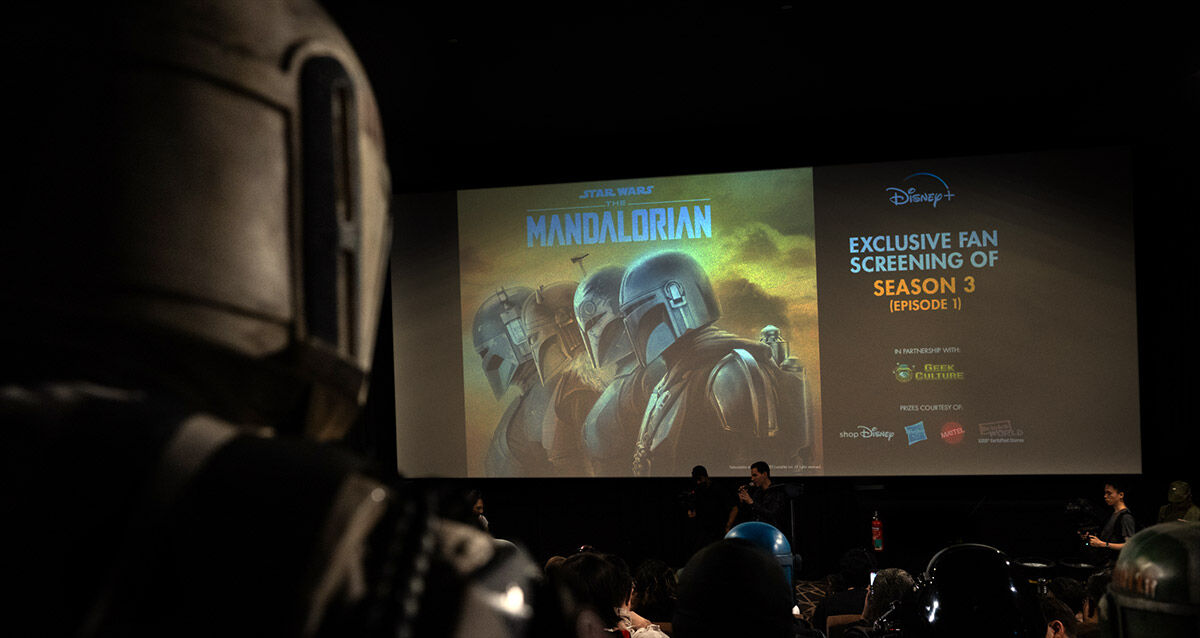 After a long wait, Disney+ finally premiered the long-awaited third season of the hit Star Wars spin-off series that has Pedro Pascal play Din Djarin, a Mandalorian warrior who ends up partnered with the other last Jedi after the events of Star Wars Episode VI: Return of the Jedi.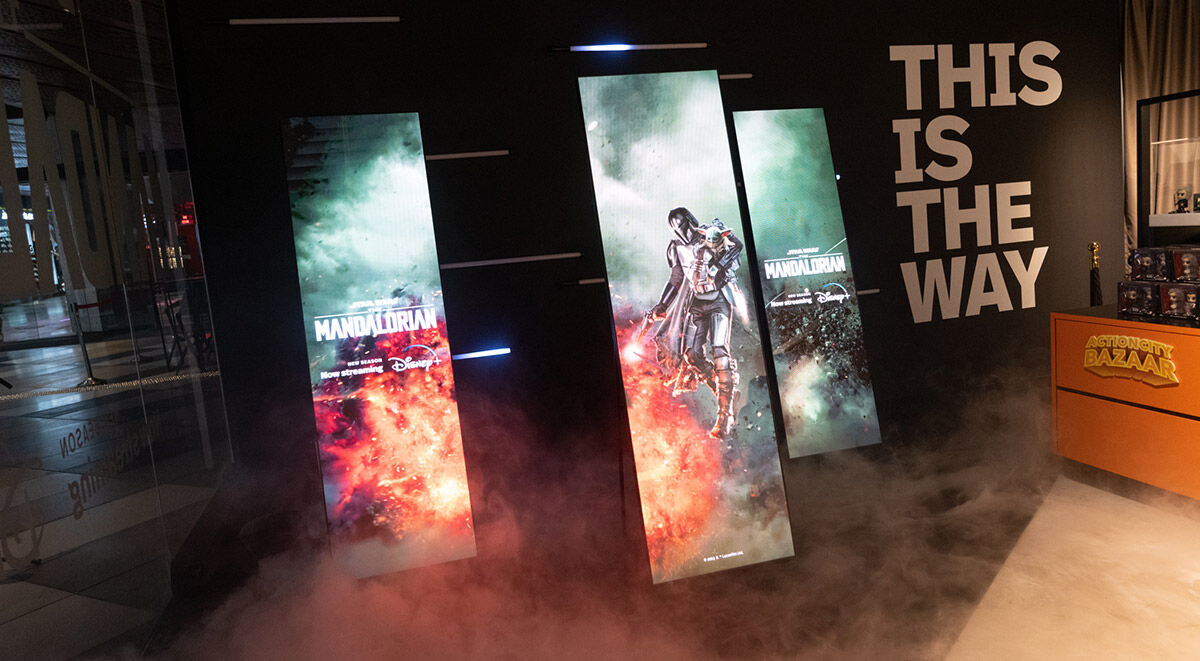 The celebrations started at 7pm, as dozens of Star Wars fans gathered at the Action City "The Mandalorian" Pop-Up Visual Store located at #01-04 at Funan. Star Wars fans will be able to shop for the latest toys and collectibles for The Mandalorian at the event which will be available till the end of March.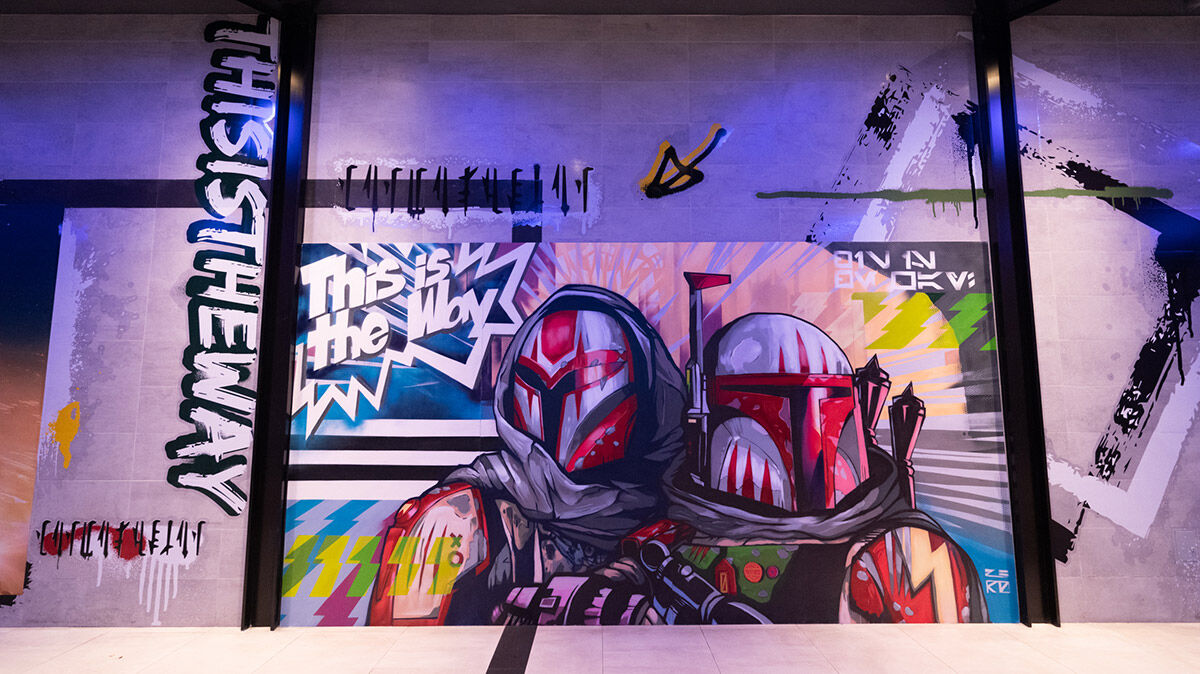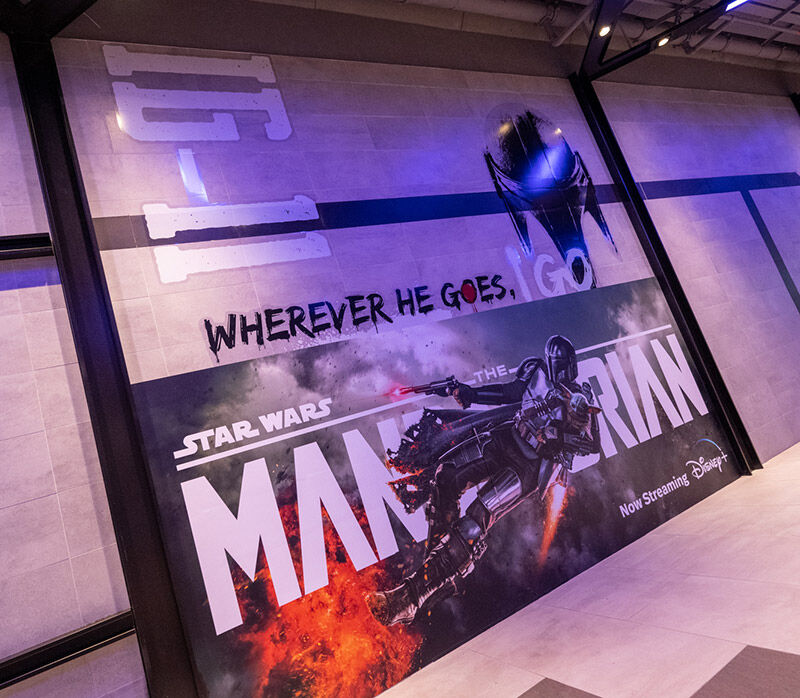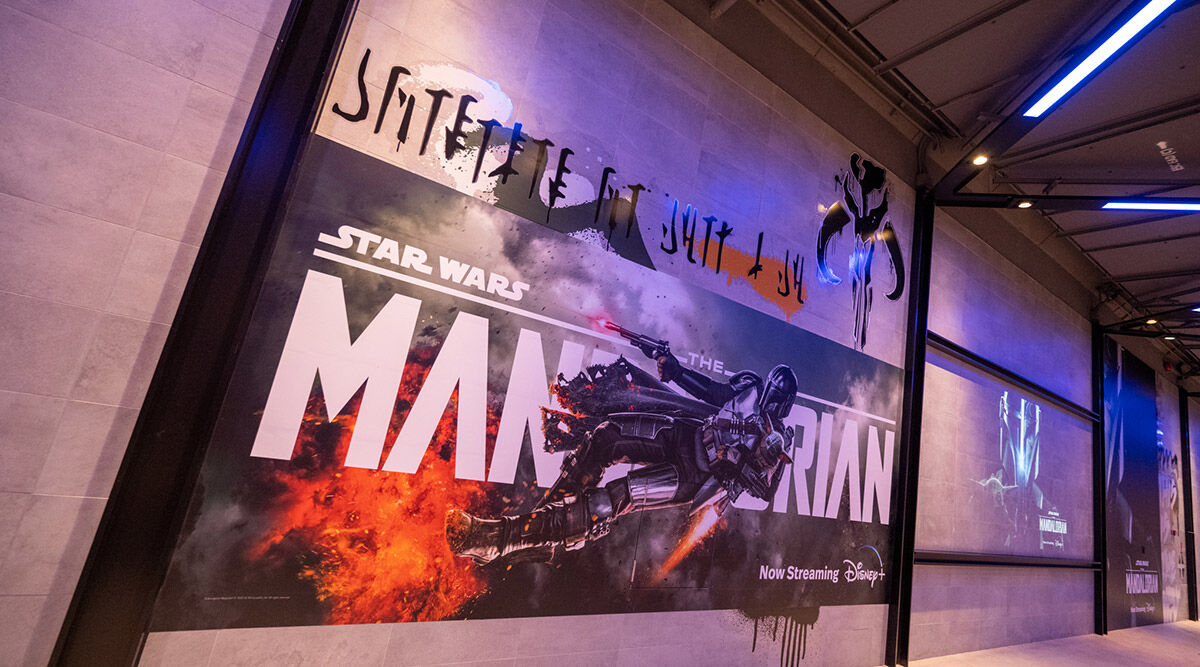 In celebration of all things from the series, the Underground Pedestrian Link located at B2 of Funan now features a "This Is The Way" Art Installation that has a one-of-a-kind graffiti mural artwork by local artist Zul Zero, who took iconic Mandalorian visuals such as the Beskar helmet, and combined them with elements unique to Singapore, such as the colours of the national flag, claw marks to represent the Merlion, and the Singapore city skyline as inspiration for the background. The art installation will be up all the way till May the 4th, so be sure to check it out and take a picture of two on your next visit to Funan.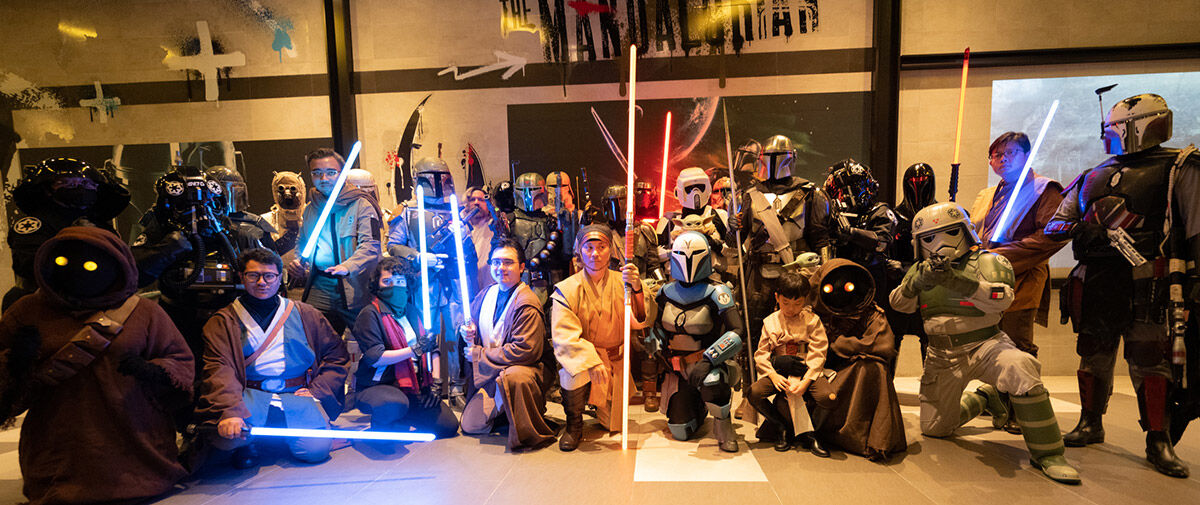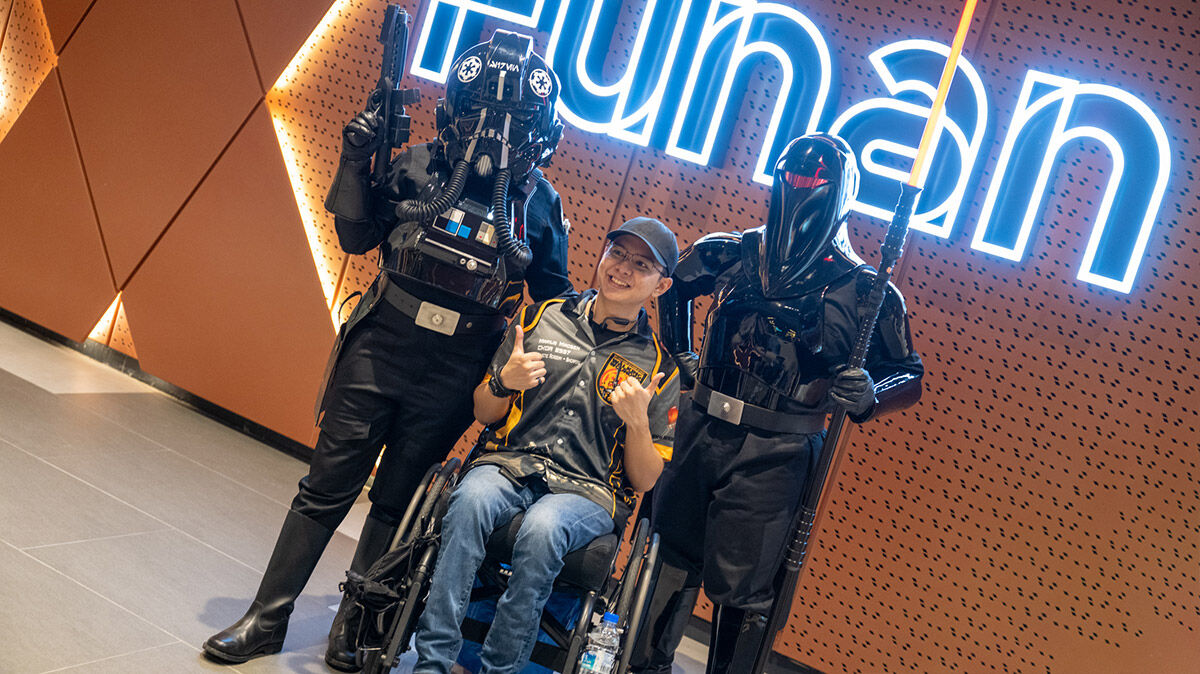 The fan screening saw thirty-two Star Wars fans dressed up as popular Star Wars characters, including The Mandalorian (in Beskar armour), Bo Katan, Boba Fett and many more. The fans comprised of five costumed fan groups in Singapore: the 501st Legion, Singapore Garrison (the 'bad' guys), Rebel Legion, Cathar Base Singapura (the 'good' guys), Galactic Academy, Hosnian Prime Campus (the kids), Fightsaber Singapore (Lightsaber stunt choreography fans), Mando Mercs Costume Club, and Kranak Clan (the megafans of the Mandalorian way).
The night was filled with plenty of laughs and high energy as our very own host Bobby Tonelli took over the evening as the host for the night, giving out over S$2,800 worth of prizes from our generous sponsors Hasbro Singapore, Mattel, Bricks World and shopDisney. It was a night of lucky draws, Star Wars trivia and best-dressed segment, with almost half the hall walking away with a prize.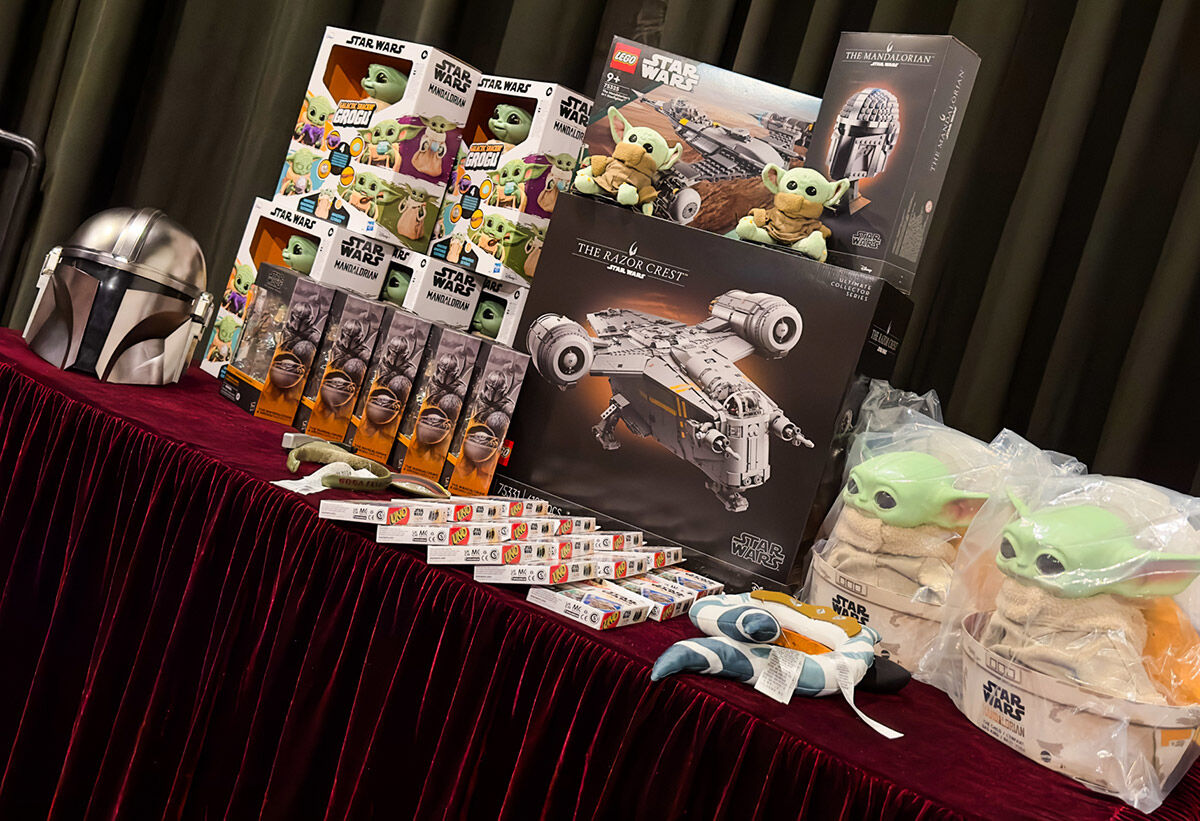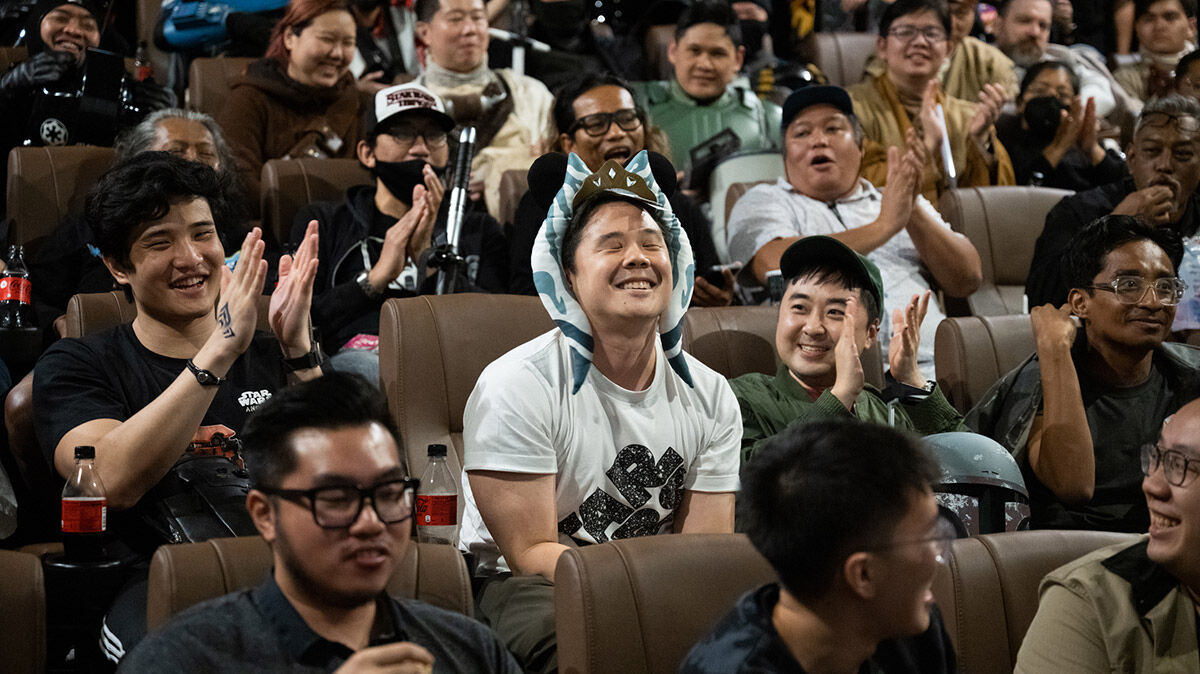 And of course, the night ended with the premiere screening of Episode 1 of Season 3 of The Mandalorian, and all the fans walked away with Mando goodie bags comprising of notebooks, T-shirts, hoodies and Grogu pins.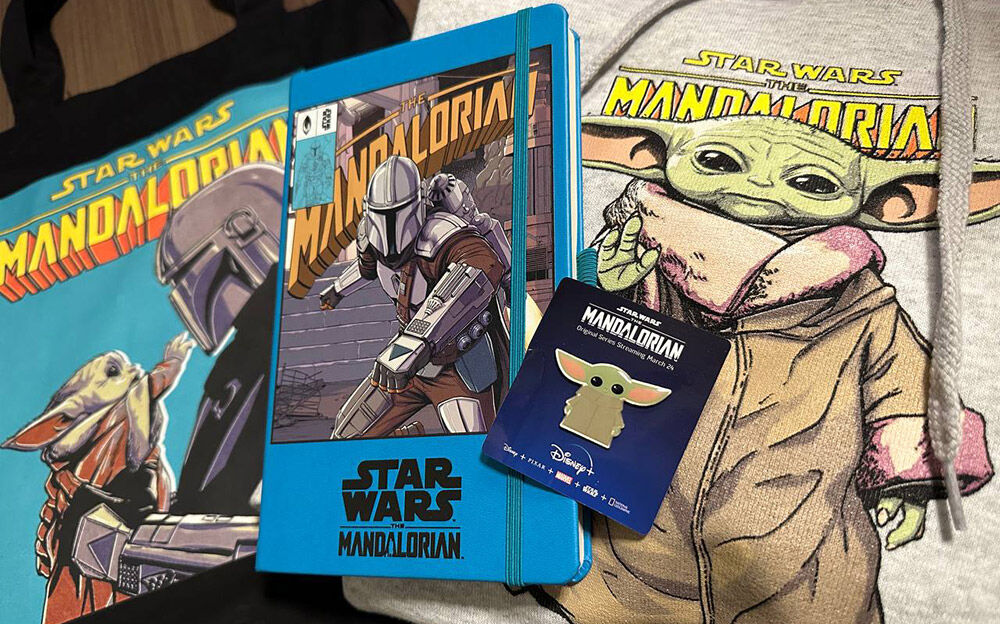 This is the Way.
The Mandalorian Season 3 is now showing weekly, on Wednesdays, only on Disney+.