The launch of Apple Arcade in September gave gamers a whole slew of new ad-free games to try out and surprise surprise, a huge majority of the games in Apple Arcade are actually pretty fun to play. With some a little better than others.
Whether you are still considering if you'd like to subscribe to Apple Arcade or if you are already subscribed and looking for a new game to play, then this is the list for you. Read on to find out what are some new games from the Apple Arcade that we writers at Geek Culture really like.
---
Bleak Sword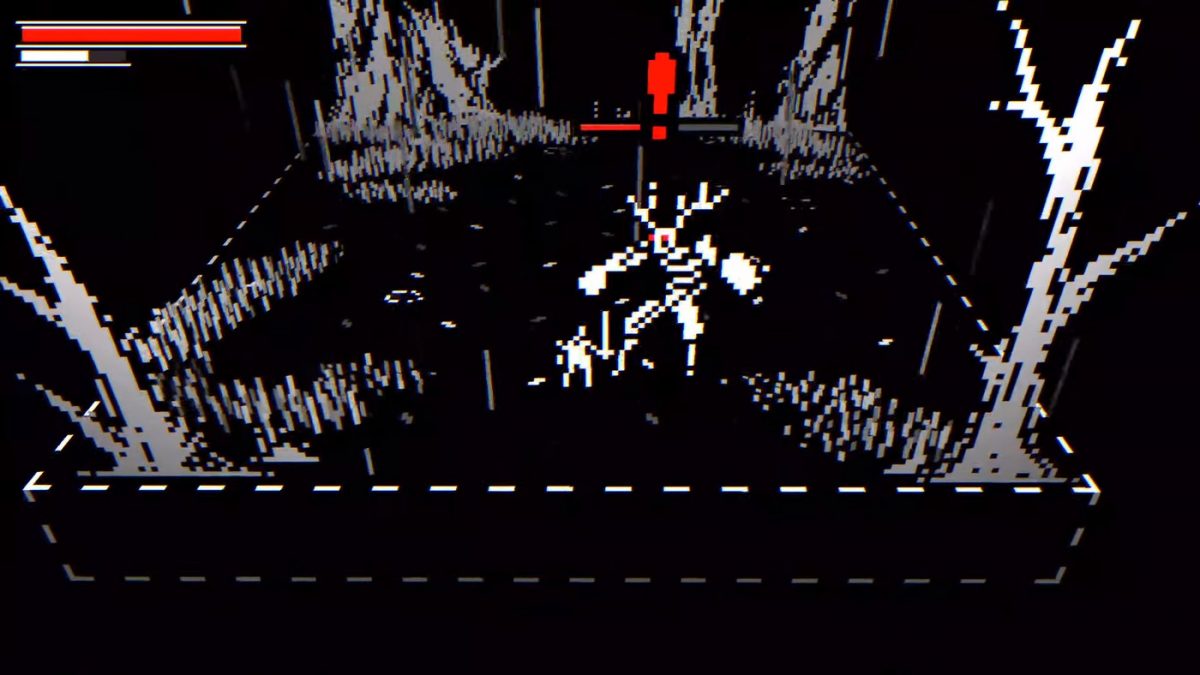 If you're a fan of games such as Dark Souls, but can't stand not having to play it everywhere (or if you don't own a Switch but want to scratch that Souls itch), then Bleak Sword, by the talented folks from Devolver Digital, is an absolute gem you must try. Unlike the aforementioned Souls games, this entry favours a simpler, 2.5D 8-bit visual scheme, but is every bit as deadly.
You play as a knight armed with a sword and shield, dodge-rolling and slashing his way to survival. Your enemies, as numerous and varied as they are, will come at you in droves. Weapons aside, all you have are your instincts and reaction times. Learning enemy attack patterns is vital to survival, as you swipe to dodge and tap to block. Just be careful of that stamina bar, though — you'll be mincemeat if you don't manage your resources properly! Also, Bleak Sword works well with both touch controls (with both one-hand and two-hand options) and a controller, making it great to play literally anywhere.
Exit the Gungeon
Bullet hell games are a great way to blow off some steam after a long day at work. Just grab a gun, and spray and pray as you plow your way through hordes of enemies. Exit the Gungeon by Dodge Roll and Devolver Digital is a solid offering in the Apple Arcade if you're in the mood for some guns-akimbo action.
A spin-off of the hugely popular Enter the Gungeon, Exit the Gungeon offers a very similar style of gameplay, albeit confined to a strictly 2D platforming constraint. If you're not familiar with the original game, fret not; once you get past the tutorial, you're well on your way to taking on hordes of enemies with increasingly powerful guns… and dying multiple times over. The fun here is that each time you try again, the levels are different as they're procedurally-generated, and offer varying amounts of challenge. There are various powerups, guns and even new characters that, once unlocked, will be usable in future runs. Also, did we mention just how cute this game looks?
Cat Quest 2
A sequel to 2017's Cat Quest by The Gentlebros, Cat Quest 2 follows mostly the same formula as its predecessor, with a small twist. This time, there is something in it for both cat and dog lovers as players will get to choose between playing as a cat or a dog. Each animal comes with its own unique set of skills, and choosing which animal to play in entirely up to you but we find ourselves learning to play with both since when one faints in battle, the game will automatically shift you over to the next available animal.
The premise of the game centres around the feline-canine pair teaming up to get back their throne. Along the way, you will enter various dungeons and fight multiple monsters to level up and progress the story.
With an interesting storyline, adorable-looking characters, and an open world free for you to explore, Cat Quest 2 is a game we recommend you to play. Especially if RPG games are ones you enjoy. For those who have not played Cat Quest before, there is no need to play it before starting on Cat Quest 2.
Sayonara Wild Hearts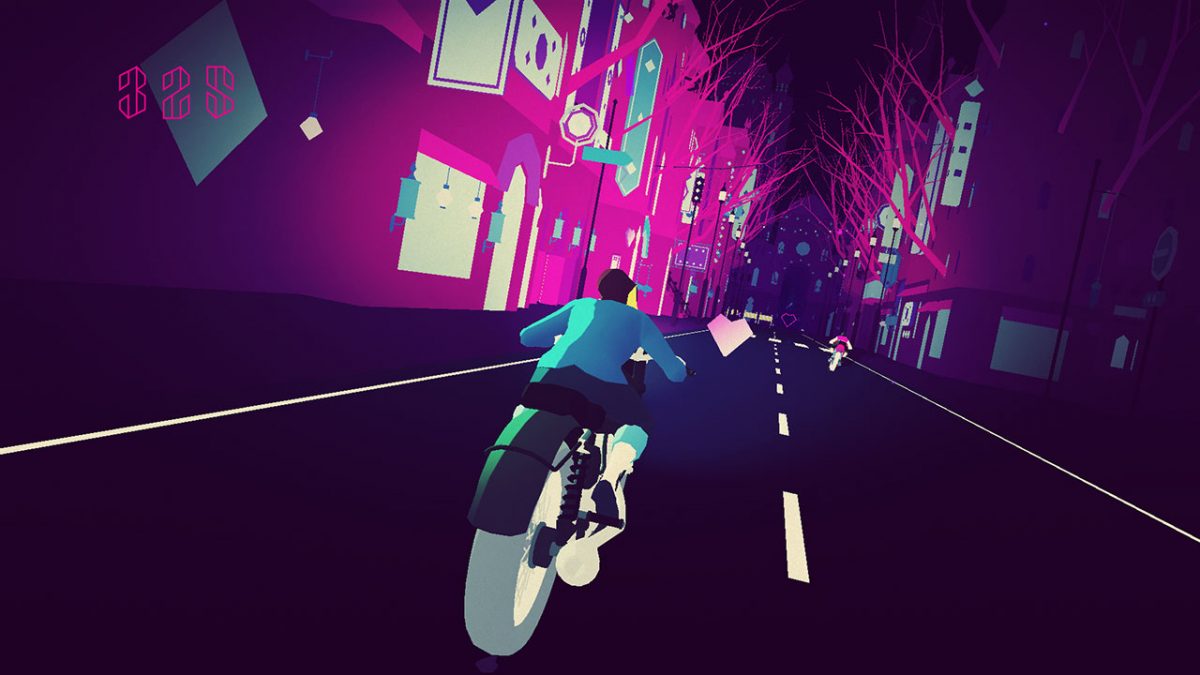 A game that is best described as an arcade-styled fever dream, Sayonara Wild Hearts is many things. One moment it is a rhythm game that has you tapping the screen in time with the music to shoot at biker gang members you are chasing down, and another it is a roller coaster-like game where you have to swerve the protagonist left or right through surreal neon coloured locations, to collect as many points as possible. There is even one map where you end up riding a deer through an ethereal looking forest.
Each stage also comes with its own unique music and, in the words of its creator Simon Flesser, "presented their own little tricks", much like a song on an album. Sayonara Wild Hearts is truly a game that is best experienced for yourself.
Assemble With Care
Assemble With Care is an absolutely amazing puzzle game that revolves around fixing various items that are in need of repair. Each chapter in the game is accompanied by wonderful voice-acting and dialogue as you are introduced to new characters and the item they are looking to get fixed.
In the game, you play as the main character Maria, a fixer of sorts and the game has you reminiscing the days gone by in her little memoir as she meets people and restores their objects that come in all shapes and sizes. You'll be taking things apart, fix, reassemble things such as a cassette player to a vintage camera.
The whimsical and scenic graphics paired with the chill and relaxing vibes of the music playing along sets a nice tone and pace for you to follow. The game doesn't want you to rush but instead, to immerse yourself with the plot and take your time to enjoy the game.
Dear Reader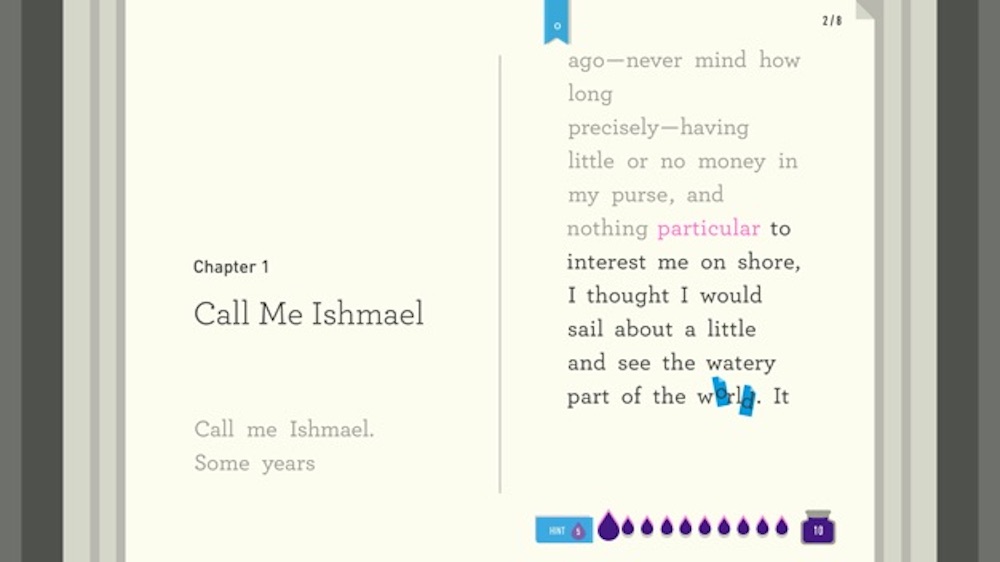 Dear Reader is a love letter to literature and the love for books. If you like literature and dabble in correcting your friends' grammar. Then this is a game for all you grammar Nazis!
Dear reader is a simple game where you can enjoy reading and correcting sentences in works of literature such as Pride and Prejudice, Legend of the Sleepy Hollow, and many other classic novels. The game provides excerpts from the aforementioned stories, giving the players a short glimpse at the stories' complex plot. The game starts off easy and simple enough, only getting a lot later in the game, and players are also able to set the game to a higher difficulty if that tickles your fancy.
More stories can also be purchased using Dear Reader's in-game currency to find new books you might be interested in. All in all, Dear Reader is a fantastic and fresh way to get you started in reading, be it for yourself or to get your kids to have fun while learning and experiencing the joy of reading.
Sneaky Sasquatch
Sneaky Sasquatch is a quirky adventure game that is exactly how it sounds. You play a Sasquatch living in a forest nearby camping grounds and you'll have to sneak around to steal food. You quickly learn that your forest is going to be destroyed to make way for a condominium and it is up to you to rescue your home.
The game is easy enough to learn quickly but still presents a challenge so you're not done with it within an hour. Its simplicity is thoroughly entertaining and fulfilling and Sasquatch is just so darn adorable.
Tangle Tower
Tangle Tower is an engaging murder mystery puzzle game following the investigation of two private detectives, Grimoire and Sally. These two goofballs are sent to Tangle Tower, a mansion with two attached towers situated on a private island. Your job is to solve the murder of Freya Fellow by looking for clues in the massive home as well as interrogating the various suspects.
This storyline is riveting and the voice acting breathes life into these comical characters. The dialogue is well-written and keeps you engrossed throughout. Put on your thinking cap because there are a bunch of puzzles all over that are sufficiently challenging without being impossible.
Grindstone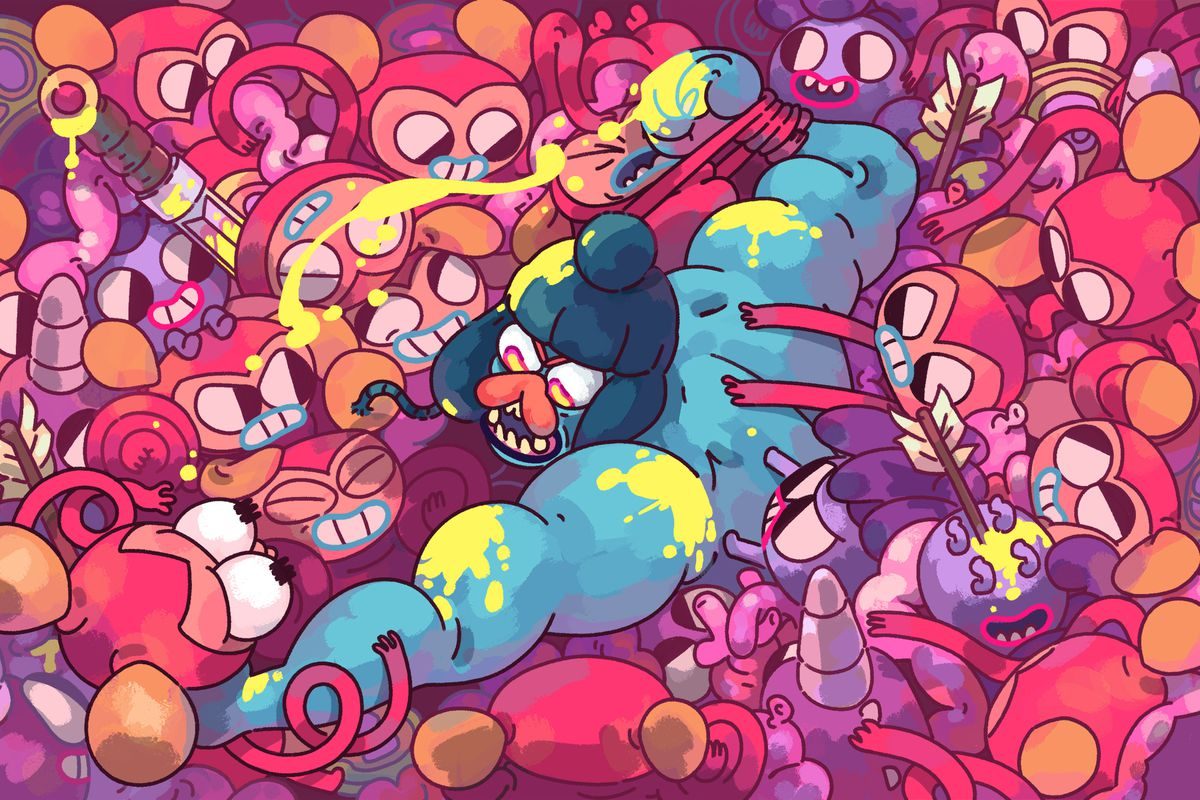 While Capybara Games gave us console classics like Below and Super Time Force, their first foray into mobile games is nothing to scoff at. Combining combative puzzle game design, strategic depth, and an in-game economy that just works is brilliant.
Bring the fight to monsters as Jorj by matching the longest line you can for similarly coloured monsters, add in variations with resources and precious grindstones, and this is one addictive gameplay loop that looks great, sounds awesome, and is just enjoyable. Simply one of the best games on Apple Arcade.
Dread Nautical
If you have been searching for a tactical, turn-based roguelike RPG experience on your mobile device, Zen Studios' Dread Nautical might just be the ship you are looking for. Pick your unique character, and get ready to survive a 20 randomly generated floors on board a cruise liner that has been wiped out by supernatural forces.
It already sounds tense, add in 13 other colourful survivors and their own quirks and personalities, and you have a cocktail of tension and excitement like no other. All these elements, and the fact that touch controls work perfectly for a title like this, make Dread Nautical a romp from start to end.
---
There you have it, Geek Culture's list of games in the Apple Arcade that you should check out. There is definitely a lot of other games that are worth playing but this list will be a huge help if you are intimidated by the sheer number of games and don't know where to start.
Have fun and game on!
---

Drop a Facebook comment below!