An open-world RPG featuring cute cat characters and a cattery full of cat-puns might seem too trite to be taken seriously, but with Cat Quest, we have something remarkable on our hands.
Currently released for iOS, Android and on Steam (PS4 and Switch coming soon), Cat Quest is the new game by Slashy Hero developers The Gentlebros. For this, the Singapore-based developers have brought their cute, animated style into a game that is larger and deeper. Heavily influenced by Zelda, Skyrim and Final Fantasy, this is an RPG for both RPG lovers and pun-fanatics alike.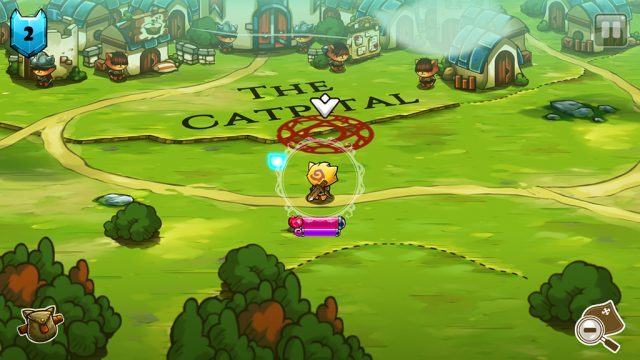 Here, you play as an unnamed hero who has lost his sister in a shipwreck. Partnered with a little blue cat spirit named Spirry, you're led on a quest to find your sister. It's a simple story, but Cat Quest takes place in a pretty big open world, so there are lots of side-quests and dungeons to keep you busy. The writing (as well as the place names) are fun, punny and snappy too, so everything feels like it moves at a fast clip, and you'll break out in laughter once in a while.
The gameplay itself is fantastic. Controls on mobile are easy to execute, whether it's movement, regular attacks, dodging or magic spells. The Gentlebros have done an amazing job, and it's really in the gameplay where Cat Quest shines. However, I've not been able to compare the controls on PC, but on mobile, it's great.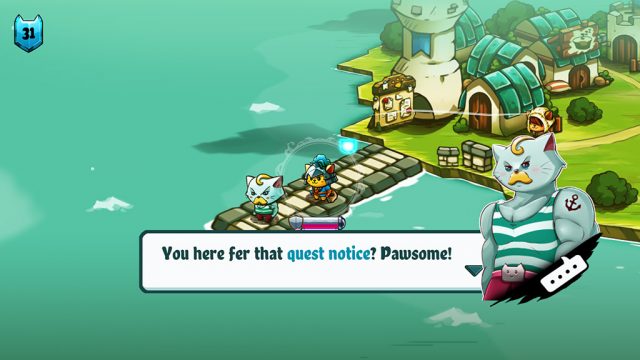 The cute graphics and epic soundtrack are purrfectly combined to add an extra polish to the game. There's also an easy-to-use inventory system that is very elegant and helps with clutter. Basically, if you get a duplicate of an item, the item you already have is upgraded. There's also no need to select a character class – just change your armour and weapons and you're specced for another class.
If anything, Cat Quest (despite all the side-quests and dungeons) can feel pretty short at about 8 to 10 hours of play. It's a fun ride throughout with minor lulls when you have to grind a few levels, and you'll be sad to see it end. But there's quite a bit of space left on the map to expand, and maybe with enough support, The Gentlebros will release more content or even DLC.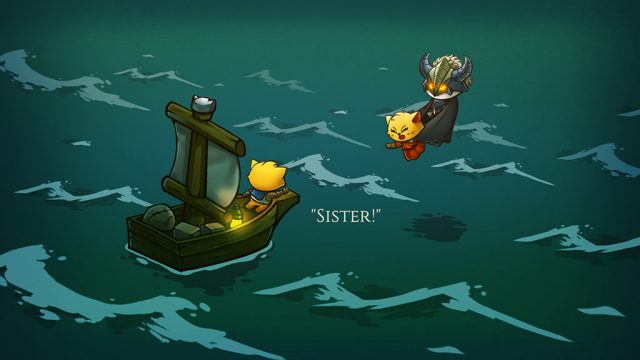 GEEK REVIEW SCORE
Summary
This wonderful RPG by Singapore developers The Gentlebros is a wonderful light distraction that's worth exploring.
Gameplay -

9/10

Story -

7.5/10

Presentation -

8.5/10

Value -

7/10
Geek of all trades, master of none, Direcow has done all kinds of
weird stuff in the name of geekdom, from guest starring in a webcomic,
starting a tiny geek blog, and auditioning for a Comic-Con
documentary. He has a room in his house that only houses comics, which
he needs to tidy up very soon.