Whether you're into anime or not, the titans from the popular Attack on Titan manga are recognisable the moment you see them. And why won't you? They're butt naked. Well, except in the Malaysian comic magazine, Kreko.
Set in an alternate world besieged by giant, man-eating monsters known as Titans, the popular manga series centres around the young protagonist Eren Yeager as he joins the Survey Corps to one day enact vengeance on titans after he witnesses his mother being killed by one.
Whilst the plot remains the same in the republished Kreko magazine, the titans in the publication are seen wearing trunks instead. Twitter user @WallyyTheGreat pointed out the oddity and claims it is due to the censorship laws in Malaysia.
In Malaysia, nudity and sex are not allowed to be shown in under any circumstances, unless approved by the Film Censorship Board. Male-presenting titans are seen with trunks on whereas female-presenting titans have their chest and crotch clothed too.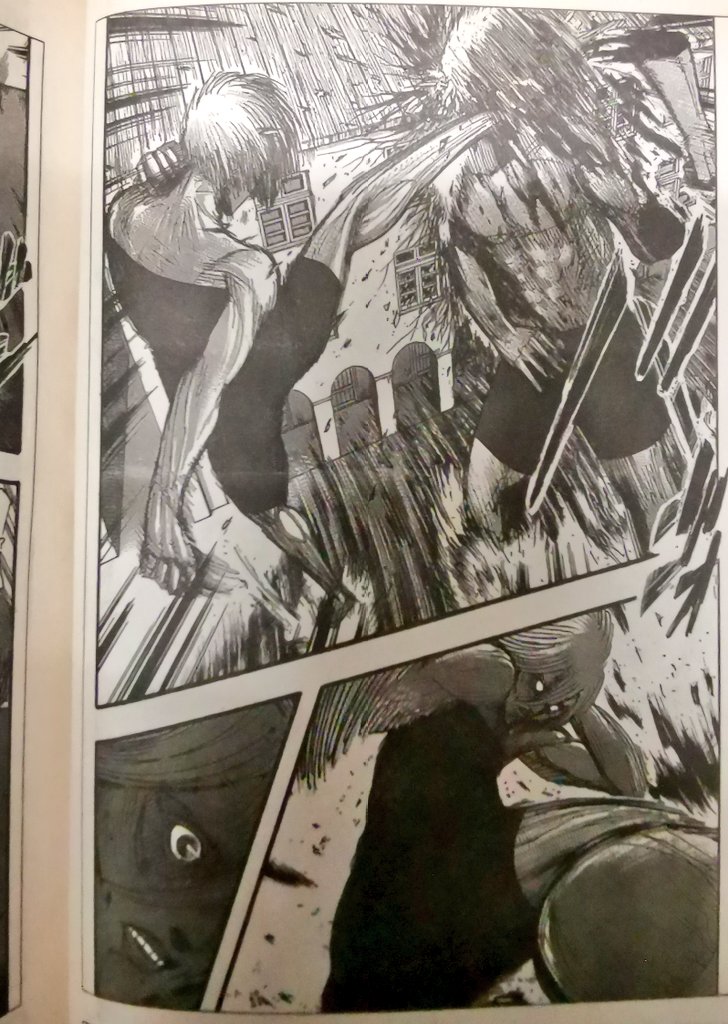 According to fans, the censored titans are only depicted in Kreko and not the original manga or other versions available for sale in Malaysia.
Kreko first released in 2008 and has published over 90,000 copies before discontinuing in November 2019. Aside from Attack on Titan, the popular comic magazine has republished a number of well-known anime under it's name including Haikyuu!!, My Hero Academia and One Piece.
The original Attack on Titan manga series first released in 2009 and received enough popularity that it got an anime adaptation in 2013. The Attack on Titan anime is currently in its fourth season but will be wrapping up this year since the manga will be releasing its final copy on 9 April.
---

Drop a Facebook comment below!