Fanart is a blessing, an expression of a fan's love and passion for a series. In every fandom, there exists a pool of artistic talent, and with the sheer vastness of the Star Wars community, it's only natural that it has expanded over the years.
An artwork dedicated to a specific character, or a particular group of individuals, is common. Sometimes, a project can even consist of all the characters of a movie, sure. But what about one that combines every single personality across eight episodes of a space epic set in a galaxy far, far away?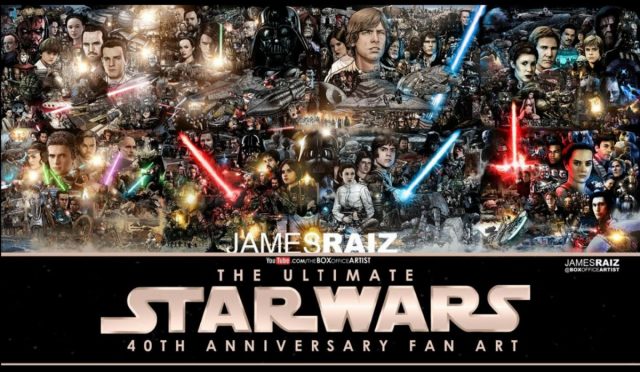 Artist James Raiz managed to pull off the impossible feat, and recreate an impressive 15-foot mural that features all the characters from the first seven episodes of the Star Wars saga, in addition to Rogue One.
The effort took him a total of 450 hours over seven months – and the end result is definitely worth the blood, sweat, and tears.