Mary Jane or Gwen Stacy?
"Ooohh! That's a hard one! I'm definitely into redheads and complete that with freckles, I'd say that Mary Jane would be the one for me," answered a cheery Tom Holland earlier last month, during his press visit for Spider-Man: Homecoming (read our review) to Singapore.
While it might be bright and early when this interview started, it would seem that Tom Holland was all ready for such questions. Dressed in dark blue, silk pyjamas, Tom felt like he was totally at home all ready to plug the hell out of Spider-Man: Homecoming.
The affable 21-year-old was all smiles during his press conference, and when he sat down with Geek Culture to talk about his second outing as everyone's favourite arachnid hero. It is also his youthful looks that prompted the studio to pick another Brit for the role. After all, for most of the Spider-Man comics we've been exposed to, the character has mostly been a high schooler battling super villains, and hot women, who are obviously out of his league and age bracket. But after the recent misfire, Sony, together with Marvel, has chosen to focus more on the much younger, teen versions of Spider-Man in the latest iteration.
Which also bring us a much younger Aunt May in the form of Marisa Tomei, but that is a good thing, considering that while Spidey was not the first superhero to hit the big screen, his journey in Hollywood reads like several missed opportunities.
After the box office success of 2002's Spider-Man, Sony did what other studios have always done since Hollywood began – it made bigger and better sequels. What it failed to do, was to grow the universe, to become something more. Spidey owner, Marvel Comics or Marvel Studios, understood things better and the newcomer has set the gold standard for universe building since 2008's Iron Man.
By the time Raimi and Maguire wore out their welcome in 2007 with Spider-Man 3, the studio simply rebooted the series with new star Andrew Garfield in The Amazing Spider-Man in 2012. Despite Marvel showing great success with their unified cinematic universe, Sony stuck with sequels but Garfield's sophomore turn as Peter Parker made slightly less money than the first outing, so Sony decided on yet another reboot, but this time with Marvel's help.
And like any good reboot, it called for a fresh start not just with the core character, but also with his supporting cast. Instead of yet another Harry Osborn-destined-to-become-Green-Goblin, Peter Parker in Homecoming has Ned Leeds.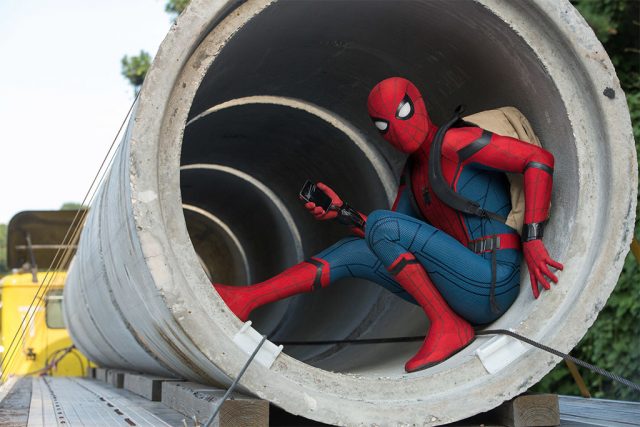 And we know what you're thinking. Ned Leeds in the comics is destined to become the fake Hobgoblin (er, don't ask) isn't the studio repeating the past? Not if you take into account that Ned Leeds here is played by Jacob Batalon, a Filipino-American actor. Bear with us for a while.
This version of Ned Leeds shares more in common with Spider-Man's best friend Ganke Lee, a Korean-American character created to be Spider-Man's best friend in the Ultimate Universe. You can say that Sony is stretching out to all corners of its web to stake a claim on repurposing a classic character, but if you're a fan of Spider-Man, it's great that Sony is taking elements of Ultimate Spider-Man.
"You go through so much anxiety and pressure just to make it to this role," explained Batalon, who also joined co-star Holland in Singapore.
"As an actor you tend to go through a process of rejection and waiting and when you finally get something going your way it makes you feel that you haven't gone through this for nothing."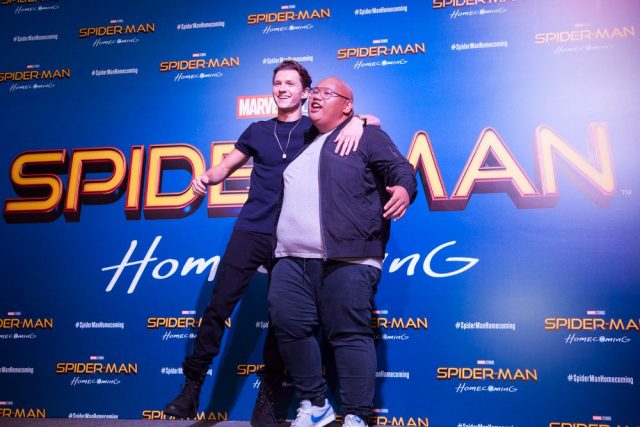 It felt as though Batalon had really given it his all to secure the gig, and one couldn't help but notice Holland nodding intently at every word uttered at this juncture. It felt really like they had waited for these role all their lives, and it was time to turn it on and make the best of it.
For Jacob, Spider-Man: Homecoming is by far the biggest movie he's been in thus far. Making his acting debut in North Woods, which looks to be more of an indie student project than anything else, it's understandable how appreciative he is to land this role.
Tom, however, strikes me as a star all ready to ascend the throne. His greatest claim to fame before Marvel would be portraying Billy Elliot (in the musical, not the movie) for two years before hanging up his ballet shoes. Fellow geeks would be keen the learn that he's been cast as the young Nathan Drake for the upcoming live action Uncharted movie as well.
The input by Marvel has brought about something familiar, but also something new to a 15 year old movie series. Gone are lovebirds Mary Jane and Gwen Stacy, as Peter is back to being in high school instead of being a young adult. Oh, and he has support from Iron Man (Robert Downey Jr.) and Happy Hogan, played by Jon Favreau. Yes, the same Jon Favreau who kickstarted the Marvel Cinematic Universe.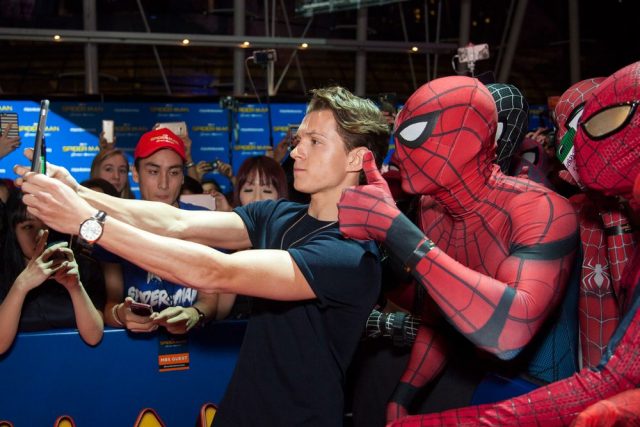 Tom's enthusiasm and youthful vigour brings an added dimension to the Marvel Cinematic Universe which has been getting a bit long in the tooth. Ever imagined how it would be like to perfectly embody Spider-Man as a modern day teenager, Tom's your guy. However, underneath the youthful exterior lies an individual who knows the weight his role carries and while it's all fun and games for the most part, Tom was careful not to give away anything for the upcoming Infinity War.
And this topic immediately drew a reaction from Batalon, who sat out Spidey's first appearance in Captain America: Civil War, and the next one, Avengers: Infinity War. Having carefully posed the question to Jacob if he was at any point of time miffed being left out of the next big Marvel movie Infinity War where we're probably gonna see all the superheroes we've grown familiar with clash and leaving behind huge repercussions.
"I don't know what's that like sadly."
Sharing the same great chemistry that they have on screen, Tom chimed in to help his buddy out.
"I've been there by myself and he was greatly missed. But it was kind of crazy to be on set with all these huge characters and heroes that I've grown up watching and it was a pretty crazy experience for me."
While I tried my best to probe even further, I was still drawing blanks on finding out more details about the mega crossover movie, which is touted to feature 67 Marvel Comics characters.
"I genuinely know nothing about the movie, and I'm interested to see what the guys would come up with. But, I've seen a lookbook slash trailer of the movie but it's much darker than any Avengers movie we've seen yet." Tom added with his best poker face.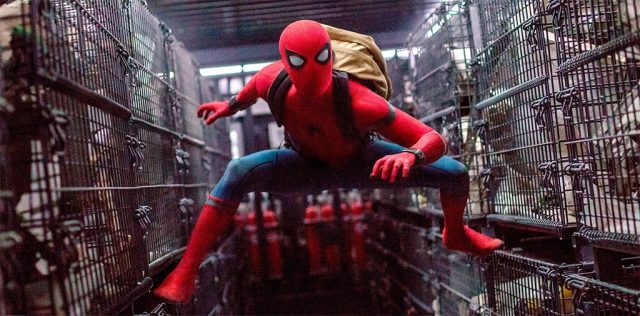 We, the fans, all know that when Thanos (the big bad guy) eventually gets hold of all the Infinity Stones, something catastrophic is definitely going to happen. And this is by far one of the greatest hints that has been revealed to us thus far. We're betting that someone important is gonna die.
Compared to what we've seen with Homecoming, the latest Spider-Man movie is way more upbeat compared to all the superhero movies we've seen so far and it probably has to do with the shared chemistry between Tom and Jacob.
When asked which superhero each of them would like to have on their squad, their responses was almost telepathic.
"I definitely know who I want in my squad," mused Jacob. Then Tom, immediately went –
"Can I guess?? It has to be Black Widow!"
And guess we now know the primary reasons why Jacob was so disappointed at not being in Infinity War.
Anyway, with Tom being spot on with his guess cue this reaction from Jacob –

"I just can't deal sometimes. Although she has no super powers per se, but she can still kick some serious butt," added Jacob with a grin.
With Black Widow being the top pick for both sides, Tom had a soft spot for Anthony Mackie, who plays the Falcon.
"Him and I get really well on screen and off screen as well. I just really think that Spider-Man and him would have plenty of banter back and forth."
If you've watched Spider-Man: Homecoming, the exchanges between Tom and Jacob are very much the same in real life. During the course of the interview, both mused that they should go back to a high school to do further "research" for the next movie.
Being British, Tom had no idea how American schools were like so it was especially important for him to delve properly how it to capture the quintessential high school experience. He actually attended The Bronx High School of Science in the US for 2 days, to learn more about a STEM — science, technology, engineering, and math — curriculum similar to what Parker would be studying. And then there was the studying, but not the way you think.
"Watching movies like Back to the Future, Ferris Buller's Day Off, The Breakfast Club were all part of my preparation for Homecoming. But I was thinking, we should go back to the Bronx School of Science but this time in disguise." suggested Tom with a glint in his eye.
Jacob being the grounded individual quickly followed up.
"I can't, I can't. Nah, we'll probably play around too much." And this probably reflects a good representation of both individuals both on-screen and off it. After all, the non-powered Ned Leeds, played by Jacob, helps ground Spider-man. Finally, our webhead isn't surrounded by insanely good looking people all the time. And it really does create the same feeling of growing up of being that young and having your whole life revolve around school and friendships. Tom and Jacob simply have that and that's a big part of why Homecoming works.
With Tom Holland likely taking over the torch from Robert Downey Junior as the star anchor of the Marvel Cinematic Universe, he had nothing but kind words for Iron Man. After all, if counting the bigger picture, Tom would have worked with Robert a total of three times at this point of time and something positive might have rubbed off.
"Robert is what I consider to be at pinnacle of success. He's down to earth, cool and it's amazing working with him"
"One day, hopefully, I'm lucky enough to make it to the top, I think I'd like to be just like him. He's a huge star, but he's always on time, always respectful and kind."
Rooting for the underdogs, Jon Favreau also left a mark which Jacob recalled and it went something like this –
"Look Jacob, I've been playing the best friend and sidekick for years and look at all the doors it's has opened for me."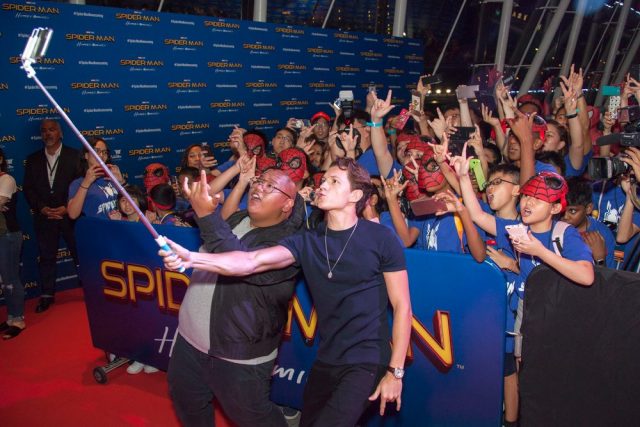 After all, things are looking bright for Tom who has signed on for three Spider-Man solo movies and three appearances in other Marvel Cinematic films. Counting his appearances in Civil War and Homecoming, he has four more in the bag to go and market seems to be responding well to the star. Compared to the Tobey Maguire and Andrew Garfield eras of Spider-Man, Homecoming has earned an estimated $117 million in the opening weekend, making it the biggest opening for a new actor taking on the role — 2002's Spider-Man starring Tobey in his first appearance earned $114.8 million, while Andrew Garfield's debut in the spandex suit ten years later in The Amazing Spider-Man earned $62 million.
With Spider-Man: Homecoming being the big anchor for the next leap of MCU movies, Sony Pictures and Marvel have invested in a rich pair of talent that we hope will make it through the possibly catastrophic events of Infinity War.
---

Drop a Facebook comment below!