If you are one of those Starship Troopers fans who scrambled to get hold of the Funko Pop! Johnny Rico released last year, you'll be glad to know that Funko is bringing the giant Tanker Bug in super-sized 6-inch form this year. The bad news is, it is releasing as an Emerald City Comic Con Exclusive for now.
[UPDATE] It's available now on Amazon at US$36.99 and on Entertainment Earth at US$24.99 [END UPDATE]
With the release of the Tanker Bug, we're pretty sure Pvt Dizzy Flores won't be won't be too far behind. After all, she took out the Tanker Bug with a grenade through its mouth.
And of course, another of the Warrior Bug, which took out Dizzy shortly after.
It would perfectly compliment the Johnny Rico Pop (shown below), which you can still snag from Amazon.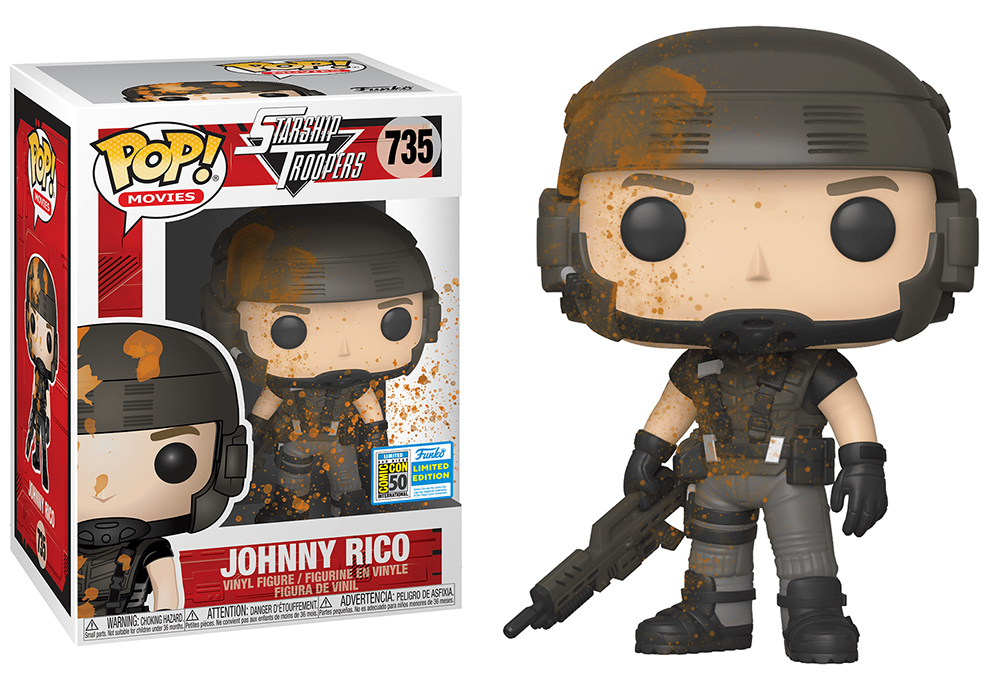 Two other notable mentions, that are also ECCC 2020 exclusives include the Gelatinous Cube (Dungeons & Dragons) and Slime Pit He-Man (Masters of the Universe).