Six years in the making, the event formerly known as Sole Superior returns once again as Street Superior.
Once upon a time, the event was packed into the confined premises of Zouk. Now, the sneaker and streetwear convention has now spread its wings and set up shop at Pasir Panjang power station.
Given Street / Sole Superior's pedigree, it certainly comes as no surprise the organizers decided to actually conduct their festivities in such a locale. Upon entering the space, frequent patrons will soon realise how much more potential the new venue now affords.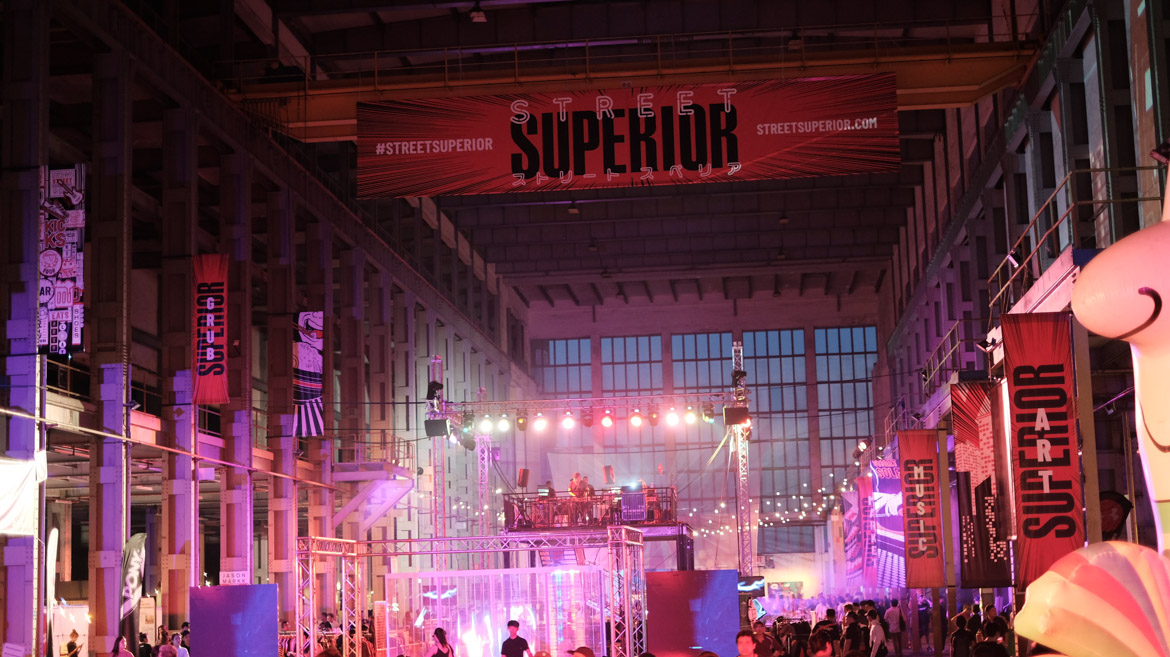 While sneakerheads are on a totally different level on the geek spectrum, everyone still needs shoes and it's honestly easy to appreciate the passion the folks here have. And it doesn't get even more prominent than…
Limited Edt Convenience Store

When it comes to shoes it's hard to deny Limited Edition's impact on the Singapore sneaker scene and it was pretty surreal to step into a "convenience store" where pretty much every shelf is stacked with sneakers.
Coming face to face with the much-discussed Adidas x Dragon Ball Z sneakers makes this collab almost normal in an everyday context.
Make sure to pop by the store if you're looking to pick up some pretty hard to acquire kicks, here's a handy guide to scope out what's available –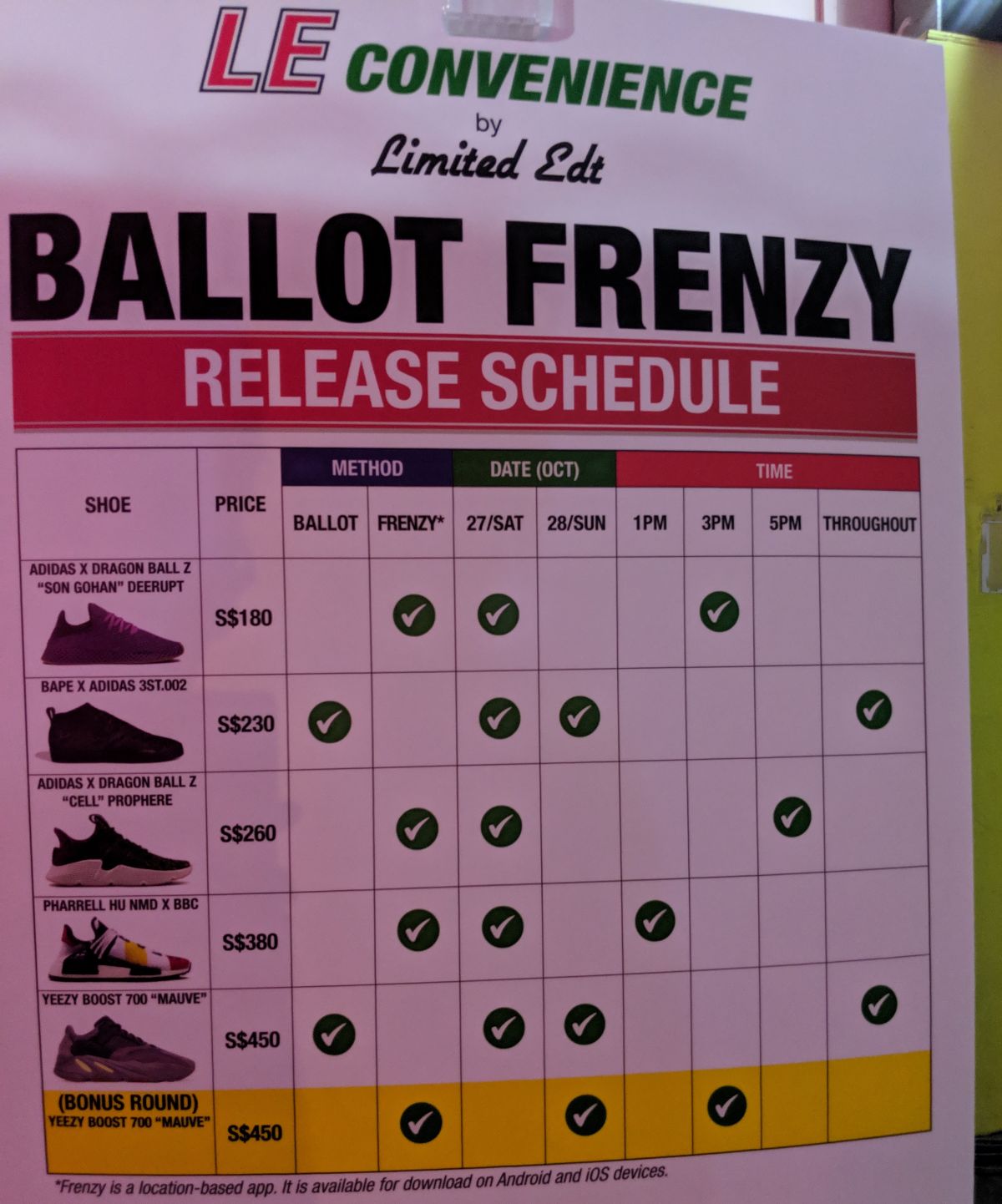 SBTG
What is renowned Singapore artist Mark Ong doing pairing up with a blockchain company? We honestly have no idea where this might end up, but you'll be able to catch sight of Ong's works just as you stroll through the main doors.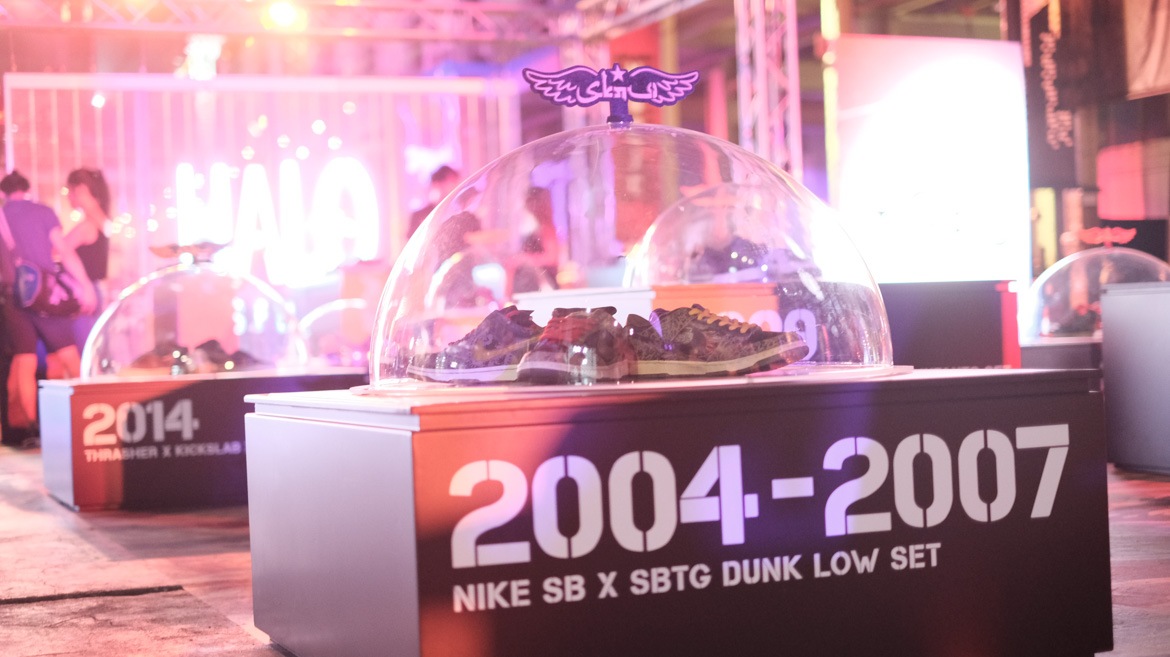 Sealed and bolted down, there's no one would be thieves will be able to make away with these much-desired custom sneakers.
flabslab – Mis-Adventure Time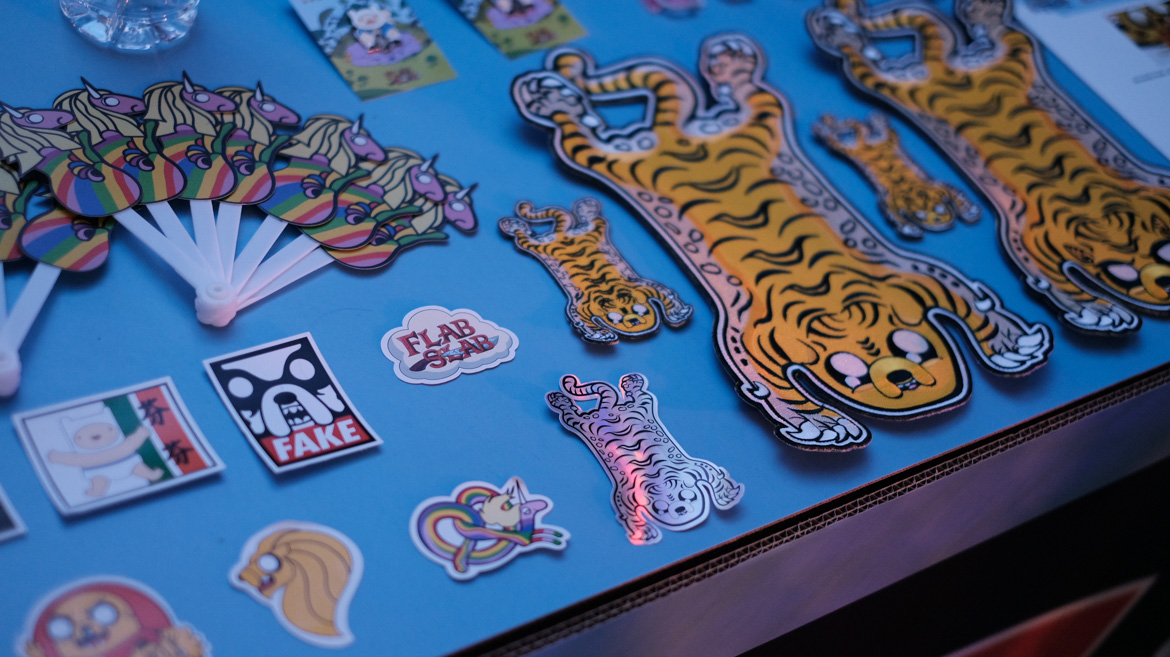 While Adventure Time might have concluded its final season, the show has certainly left its mark on many individuals.
With an entire booth put together by the folks at flabslab, the fusion of Singapore / Asian references together with the much-loved cartoon is stuff made of dreams. This is possibly the most deadly store at Street Superior which might rob you blind with the awesome merch available.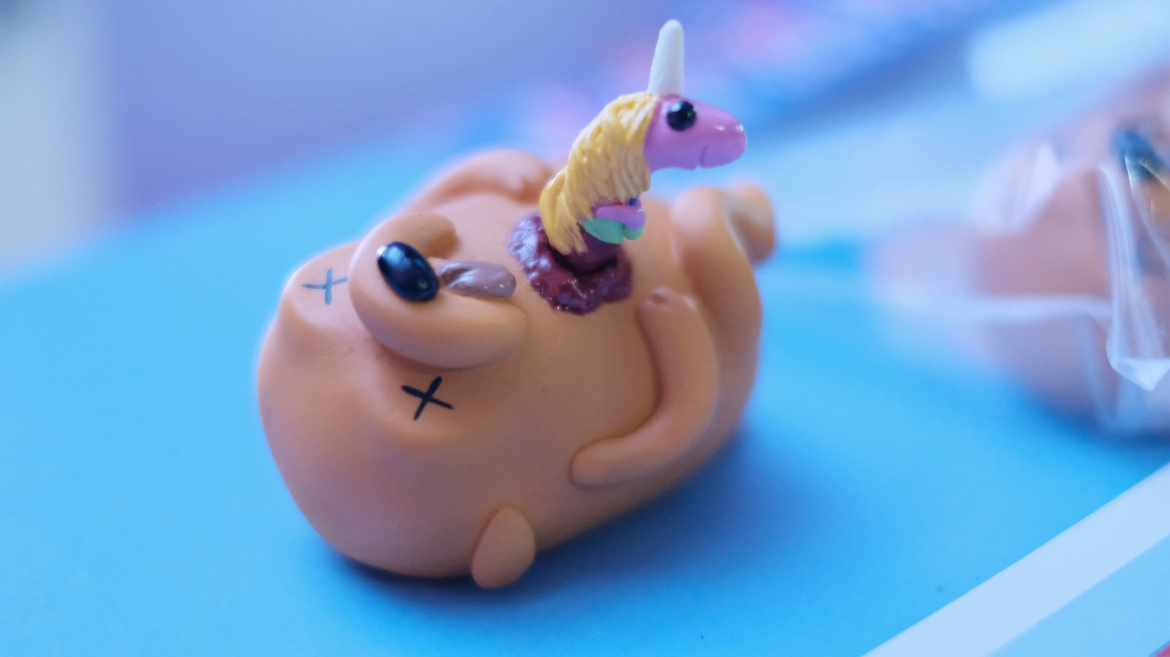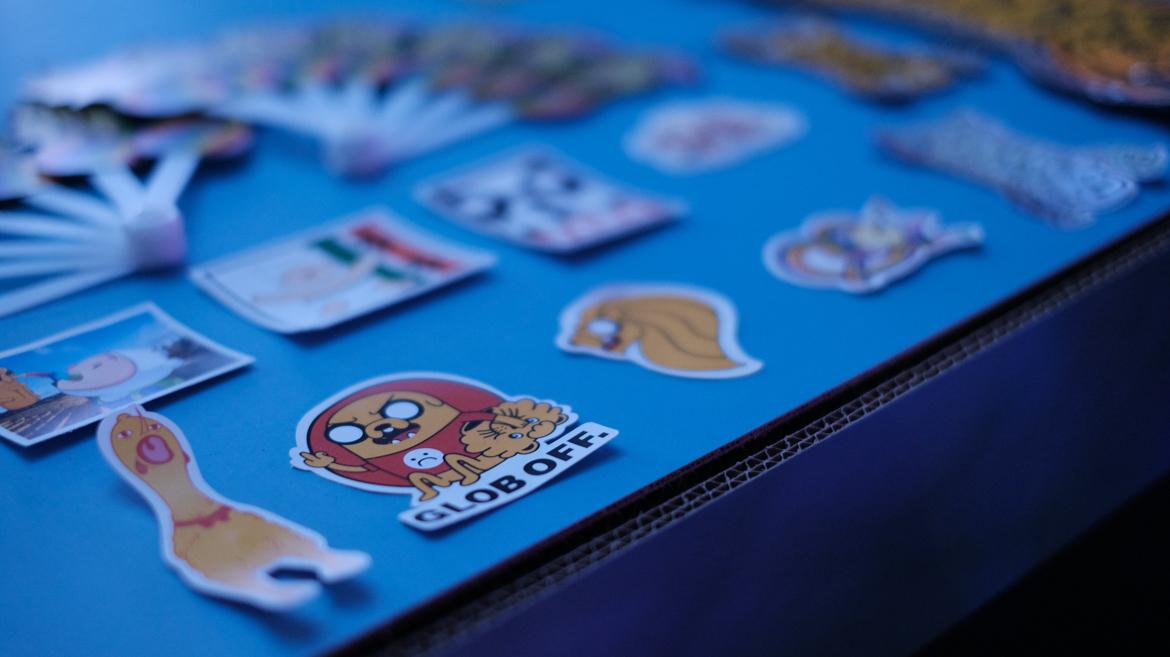 Good luck getting out in one piece. Couldn't help but to grab a set of stickers for ourselves.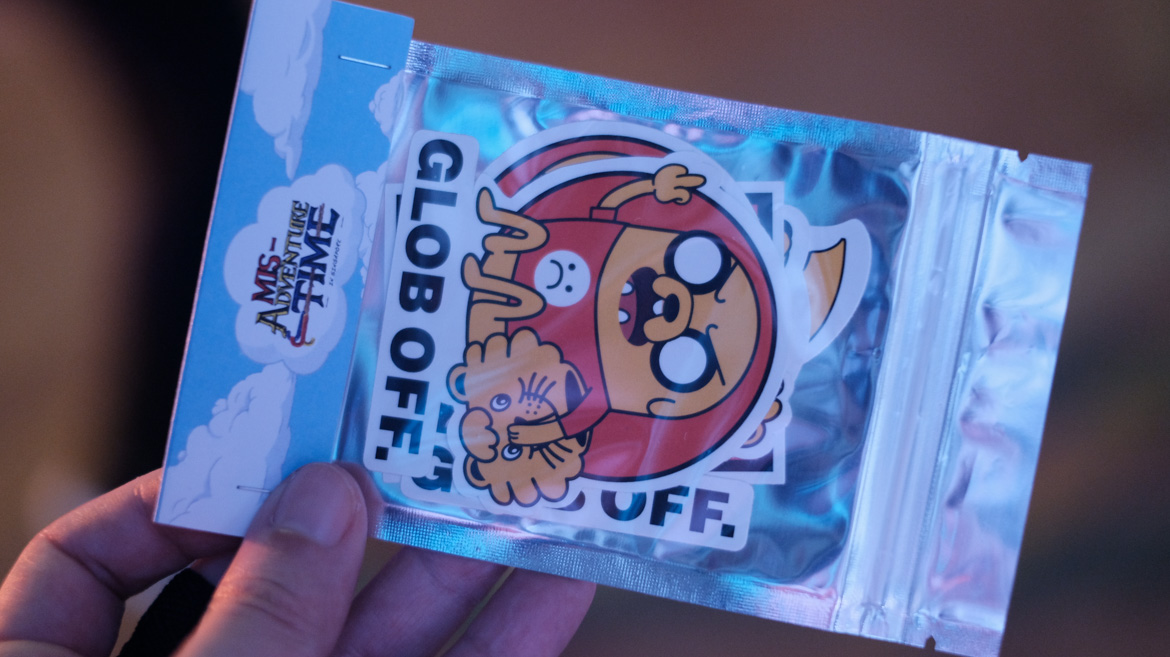 The Indies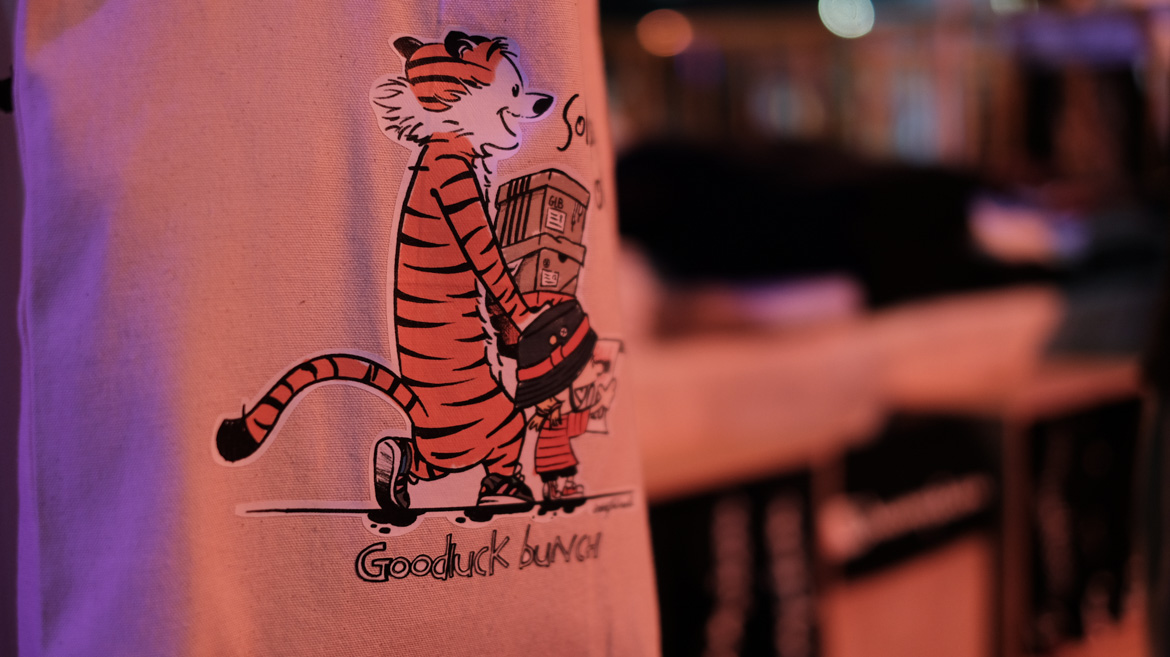 One of the key reasons to make it all the way down to Street Superior would be to patronise the everyday artists. Slap on Calvin and Hobbes onto a tote bag and you've got a winning combination by the folks at the Goodluck Bunch. At S$40 it by no means in the region of regular tote bags but it simply captures all the good feels for all the folks who grew up reading Bill Watterson's work. Plus, it's tastefully done as well.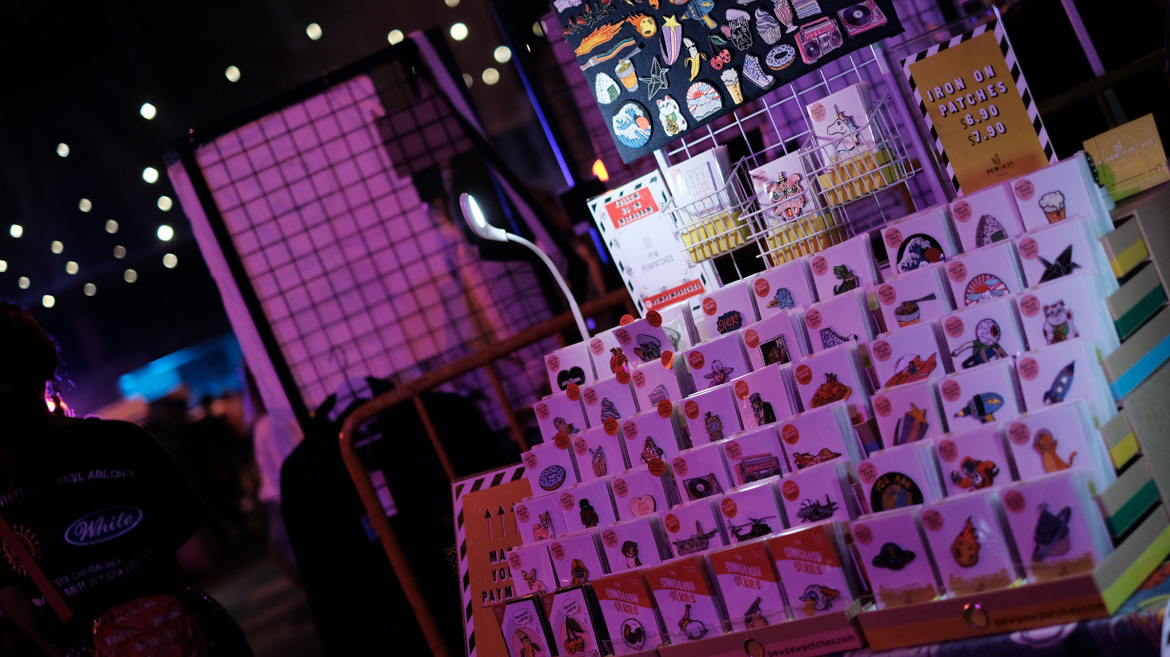 Patches seem to be all the rage these days owing to its ability to jazz up any piece of clothing with minimal fuss. While there were many stores selling patches, the ones found at Pewpewpatches were one of the most eye-catching.
Having a great location helps plenty too.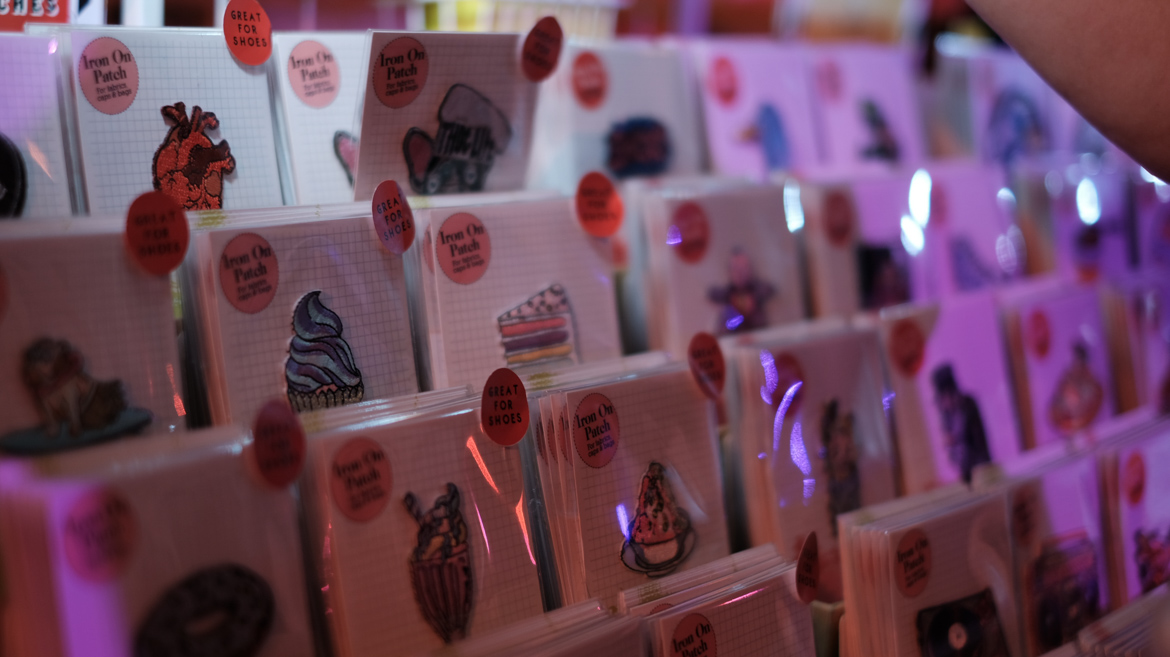 With plenty to see at Street Superior 2018, the event would certainly look a world of a difference when seen during the day or at night (like above).
A fair bit of warning for folks who are looking to visit the event over the weekend. It would appear that there might be limited parking at the venue itself but thankfully there's a free shuttle that operates between Labrador MRT and the event.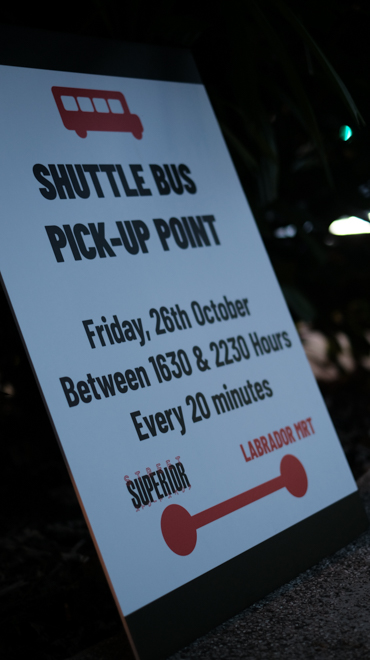 Street Superior will run from 27-28 October, 12pm to 10pm at Pasir Panjang "A" Power Station, 27 Pasir Panjang Road. Head on over to Street Superior website for more information and ticketing. Tickets are more pricey at the door so it actually pays off to grab them online before heading down this weekend.
Gerald currently straddles between his love of video games and board gaming. There's nothing that interests him more than trying out the newest and fanciest gadget in town as well. He dreams of publishing a board game sometime in the future!
---

Drop a Facebook comment below!

---