It's the 10th anniversary of the Singapore Toy, Game & Comic Convention (STGCC), and suitably, they have partnered up with some of the top brands and celebrities to celebrate the milestone. Here are some of the important highlights to take in this weekend if you are going to visit STGCC 2017!
First up, toys! Available for pre-order and sale at the ActionCity Booth, get your hands on these Hot Toys 2017 Toy Fair Exclusives at the convention. The Roadworn Thor 1/6th scale figurine, the Iron Man 3 Mark XXIII Shade, Armored Batman (Battle Damaged version), and the Agents of S.H.I.E.L.D Ghost Rider will either be on sale onsite or available for pre-order.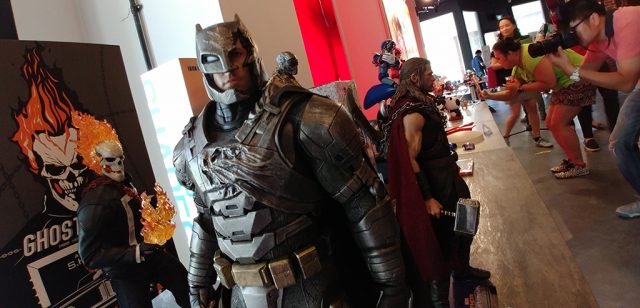 For the younger geeks, there are also adorable Tsum Tsum Star Wars tote bags to show off your love for the space opera.
The limited edition tokidoki [email protected] Adios will also be launched at STGCC 2017. Designed by tokidoki creator, Simone Legno, the commemorative collectable will be available in two sizes (400% & 100%). There are limited quantities, so do not miss out!
Local cultural icon Mr Kiasu is also making his comeback this year, with both a new comic book (Mr Kiasu Everything Also Like Real) from creator Johnny Lau and stylised figurines by Carlo Cacho from Wetworks of both Mr Kiasu and his beloved dog, Ah Kow.
The jaw-droppingly gorgeous H.M.O Mega Man statues will also be making an appearance, alongside another STGCC exclusive, a Holographic Darth Vader from Beast Kingdom!
This year's guest list is also quite substantial. Headlining are James C. Mulligan, one of Disney's top selling artists, and C.B. Cebulski, a Marvel Comics editor and talent scout. If you wish to have your portfolios reviewed, this is the time to do so. Shortlisted artists will also get to meet Cebulski for a one-on-one review! J-pop fans can catch Japanese dance vocal groups Color Pointe and Tokyo CLEAR's, as well as composer Yunomi feat. nicamog, producer group REDSHiFT, and DJ MarGenal.
The Beast Brothers, DeAnne George (Sorbet Jungle), Hinatique, and Yasu will be spearheading the toy designer section at STGCC 2017.
For the full list of guests, head here.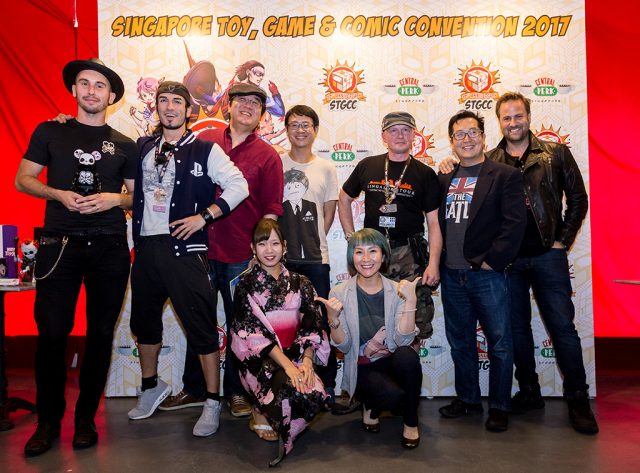 The festival that is Star Wars: Experience the Force Singapore concludes at STGCC 2017, with a half scale replica of Kylo Ren's TIE Silencer (first of its kind in Southeast Asia) being the main draw. Other props will also be on display, including a J.J. Abrams signed life-size version of Rey's Speeder, and a film accurate replica of the interior of the Millennium Falcon.
Want a sneak peek at the replicas? Our Rebel spies have managed to infiltrate the showfloor and took these surveillance shots for your geeky viewing pleasure:
Looks like they are coming along nicely and won't disappoint us geeks, like how the 1/6th scale Millennium Falcon did.
If you are excited to head down this weekend to STGCC 2017 but have yet to get your tickets, head over here for your ticketing needs and other relevant information, we will see you there!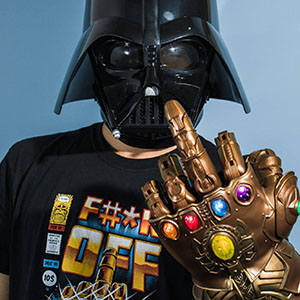 Yonk is a geek who is fortunate enough to have an equally geeky Star Wars fan for a wife, who owns a LEGO Millennium Falcon encased in a glass coffee table as their home's centre-piece.
---

Drop a Facebook comment below!