These shoes
We have no idea who these were meant for. Irregular Choice seems to be really confused here. If you spot any of these out in the wild, snap a pic and send them over.
Jell-O
Star Wars gelatin desserts anyone? Comes in Strawberry flavour for Vader and Blue Berry for R2.
Mouth wash
Because apart from battling the Sith and the Jedi, you've got to worry about fighting cavities in your mouth too.
EZ-Link Cards
Available via 7-Eleven stores in Singapore, this Limited Edition set of 4 First Order EZ-Link cards are going for S$60 while stocks last. Find out more here.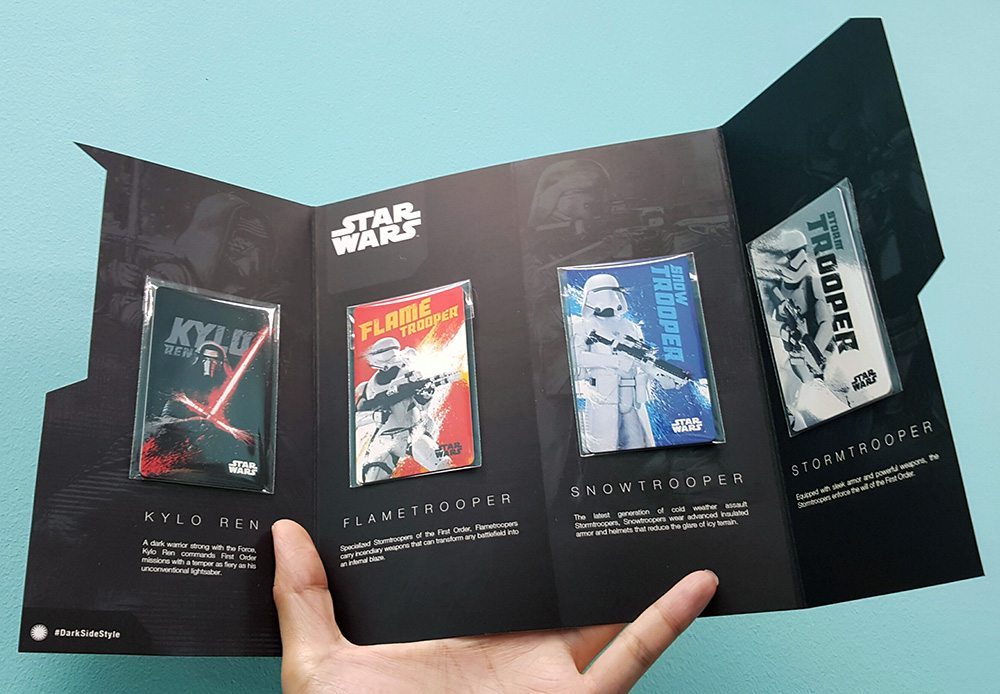 Mascara
Yes, these are collectors items from Covergirl.
Mac and Cheese
Even the most powerful Force users get hungry. We do love the specially themed shapes though. This is a nice effort.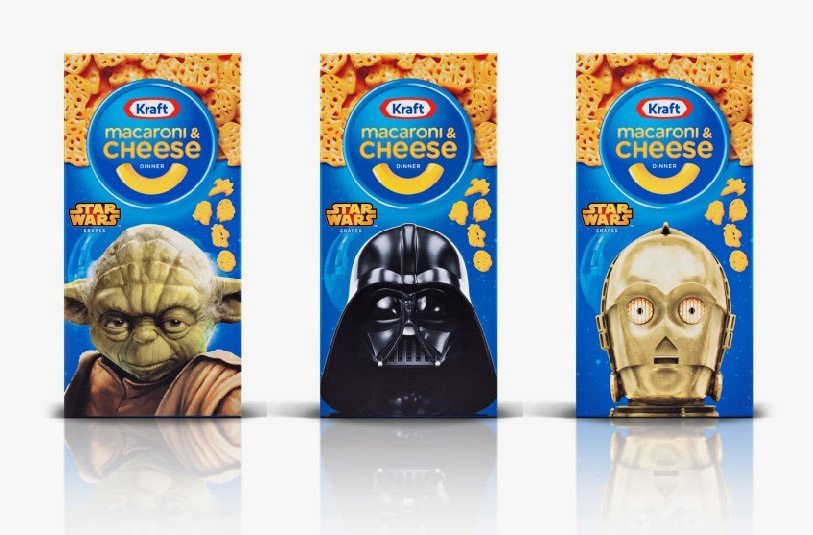 Popcorn
Here's something you can bring along to the movie screening, but probably only if you're watching it in Hong Kong though, where we discovered it, sold at 7-Eleven stores.
Non-dairy creamer
Have you seen a lactose intolerant Wookie? It's not a pretty sight.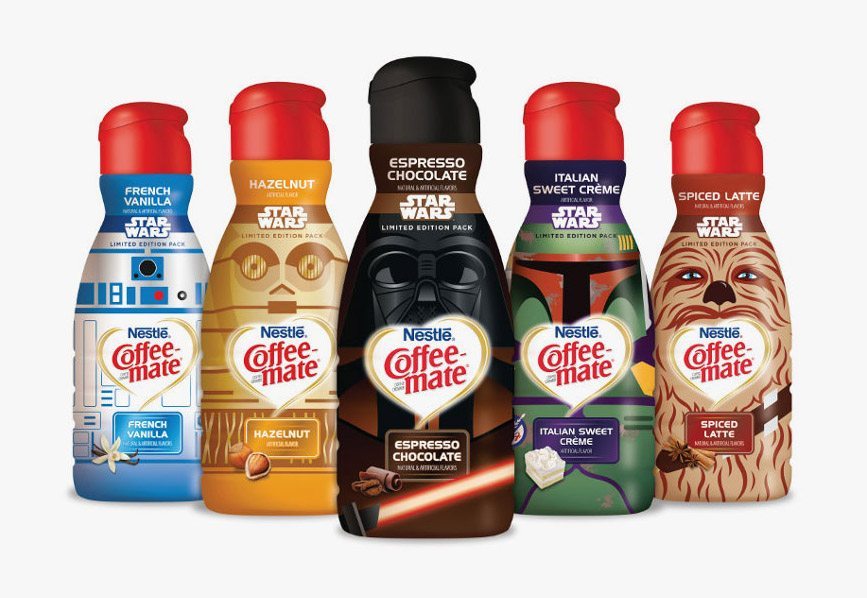 Band-Aid
For all those wounds less severe than a dismemberment or decapitation, always have a band-aid on the ready.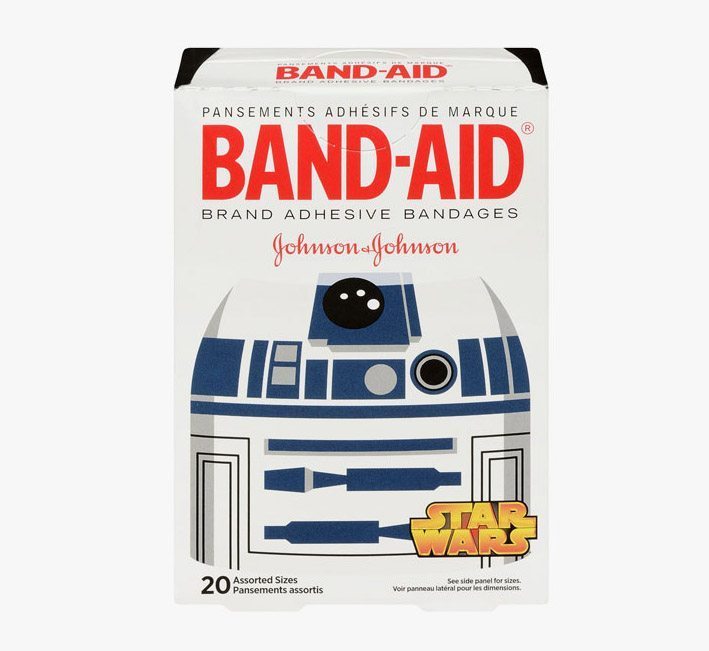 Mmmm..waffles
Breakfast of champions
Tea infuser
We're trying hard to visualize how this looks like a Death Star. A circle within a spherical object a Death Star does not make.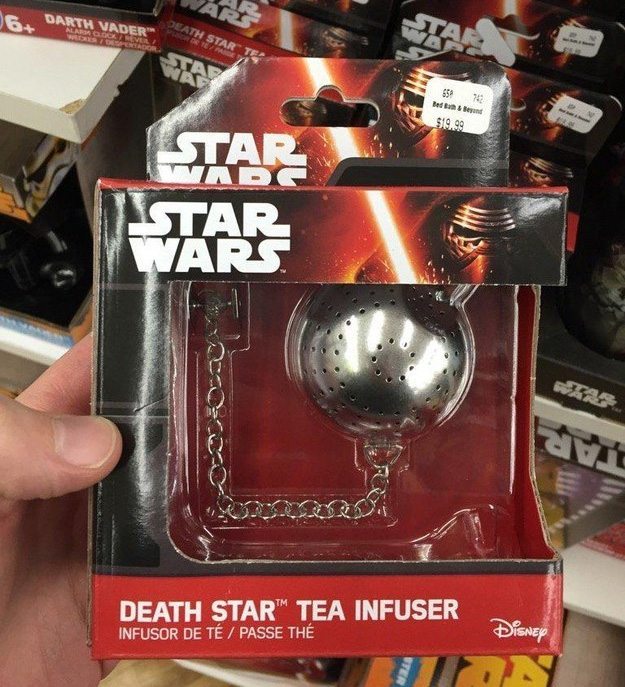 Soup
More delicious meals in a can, and this soup would be a perfect companion with your mac and cheese.

Shaver
For a shave so close and smooth it makes your chin as smooth as BB-8?
Wafer biscuits
The light and the dark can both co-exist. All it takes is a little baking.
Tongs
Keep on flipping those steaks, you don't want them to turn out terribly burnt like Darth Vader because there's no turning back from that state.

Toothbrush
Yes, even a Sith Lord needs to keep his teeth sparkling clean. There are even sizes for the junior Sith-Lord-To-Be.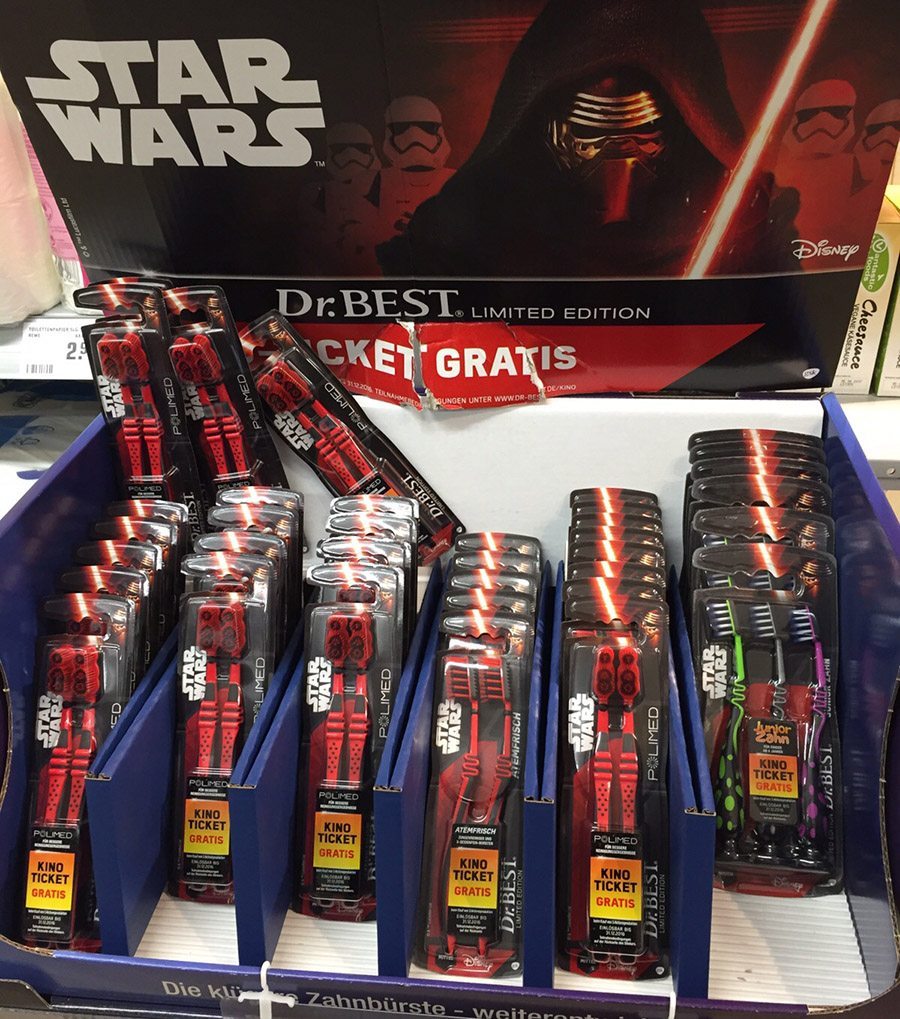 Water
The essence of life. Good to wash down after a meal of Campbells and mac and cheese.

Fruits
Get some fiber into that unhealthy diet of yours!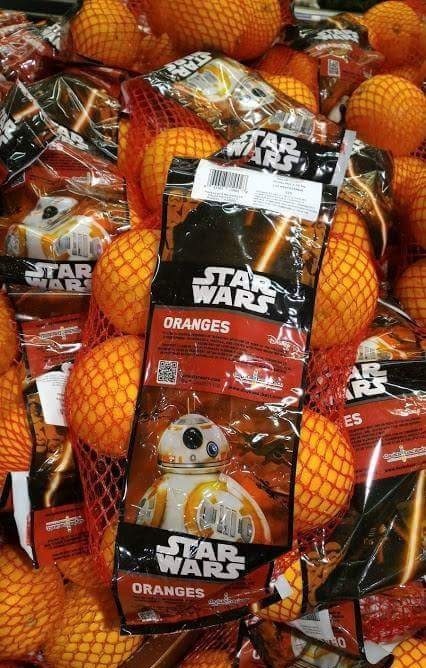 Facial wash
Never underestimate the power of a good facial regime.
Lip-stick
Keep those lips nice and moist, you will never know if your next big kiss would be with your long lost brother.

Mascara
In case things didn't work out with your brother, flutter those lashes at that handsome rogue across the bar.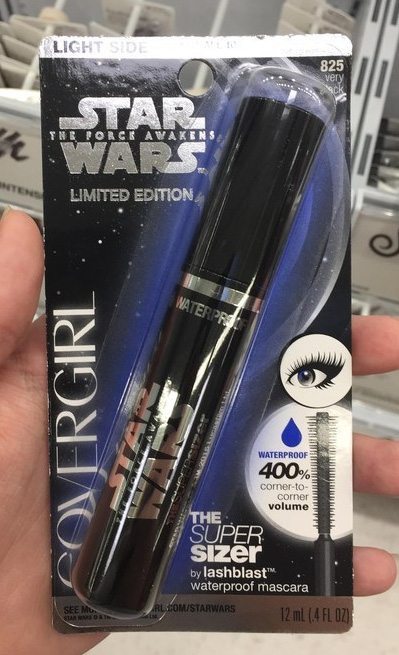 Eye-liner
To add that twinkle to your eyes. Time to look good even if you have Yoda worthy eye-bags.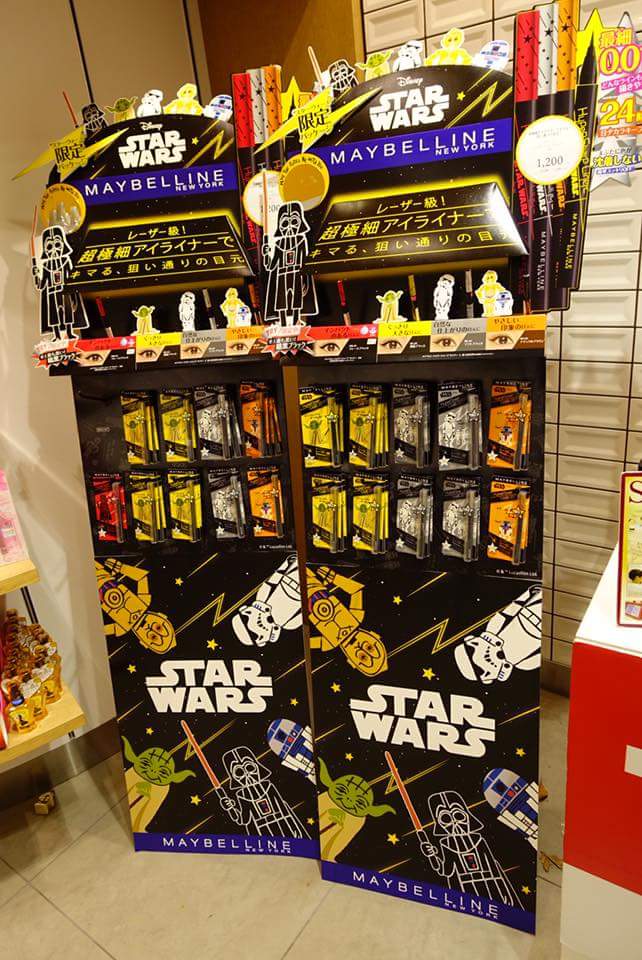 Bottled coffee
Even ace X-wing pilots might succumb to lethargy. When the will to stay awake wanes, reach out for that caffeine boost.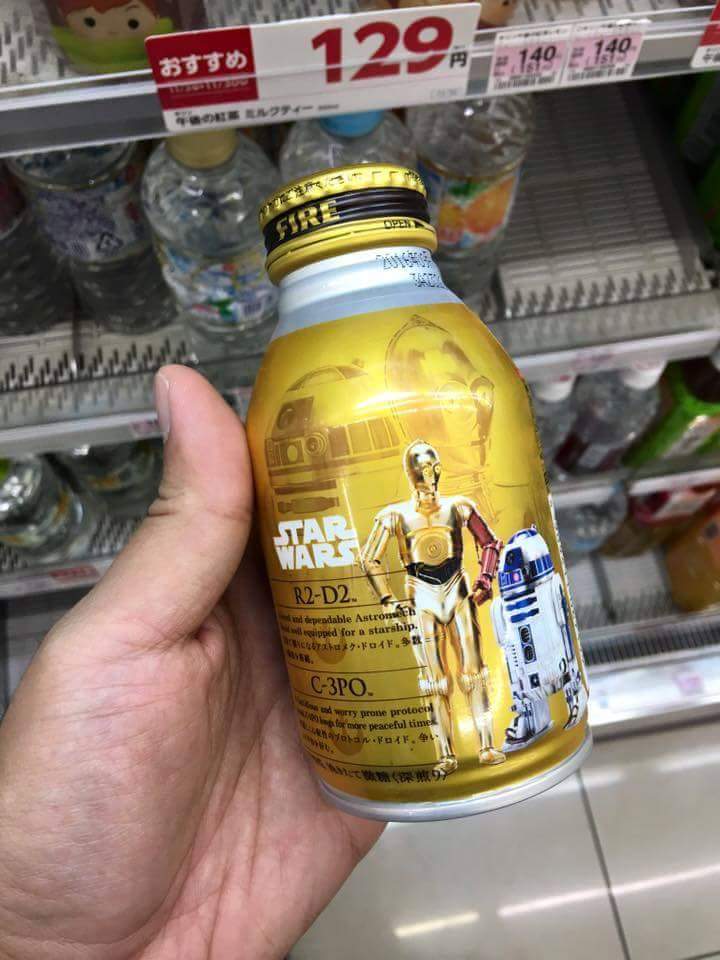 Chocolate biscuits
If the Dark Side was always this delicious, we can't see what might be the problem to giving in.
Utensils
Instruments for a more civilized age. Works good with the soup instead of drinking it straight out of the bowl.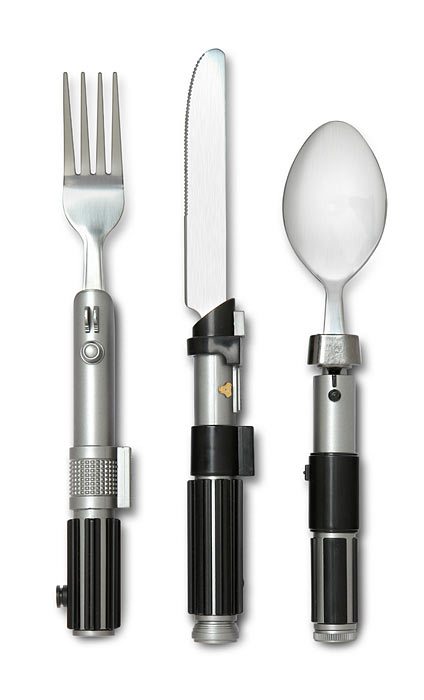 Showerheads
Star Wars fans can even be sprayed by Vader's tears and R2's droid fluid during shower time.
Tool set
R2 is both handy on screen and in real life.

Even more shoes
Crocs, stride rite and Skechers are at full steam.
Socks
H&M gets into the action with socks to go with those shoes.
Trains
This is a poor example from Singapore –
Just stickers on the floor and I'm pretty sure there are little chances to get a good photo op here. If anything, it just looks like a giant ad.
In contrast, look how Japan does theirs –
Why bother with the insides when you can wrap the ENTIRE train?? Nothing fancy here but a LIGHTSABER GRABPOLE!
Airplane
Why be content staying on the around when you can soar in the sky? Get the full on Star Wars treatment with ANA.
And there's more!
If that's still not enough, clothe yourself from head to toe from Bossini, Uniqlo, celio*, Under Armour, HP Notebook, and SOCKS! Even your nether regions are not spared.
Gerald currently straddles between his love of video games and board gaming. There's nothing that interests him more than trying out the newest and fanciest gadget in town as well. He dreams of publishing a board game sometime in the future!
---

Drop a Facebook comment below!