If there's one thing that comes with being a Star Wars fan, it's the countless collaborations with various brands that will burn, or have already ruined, wallets everywhere.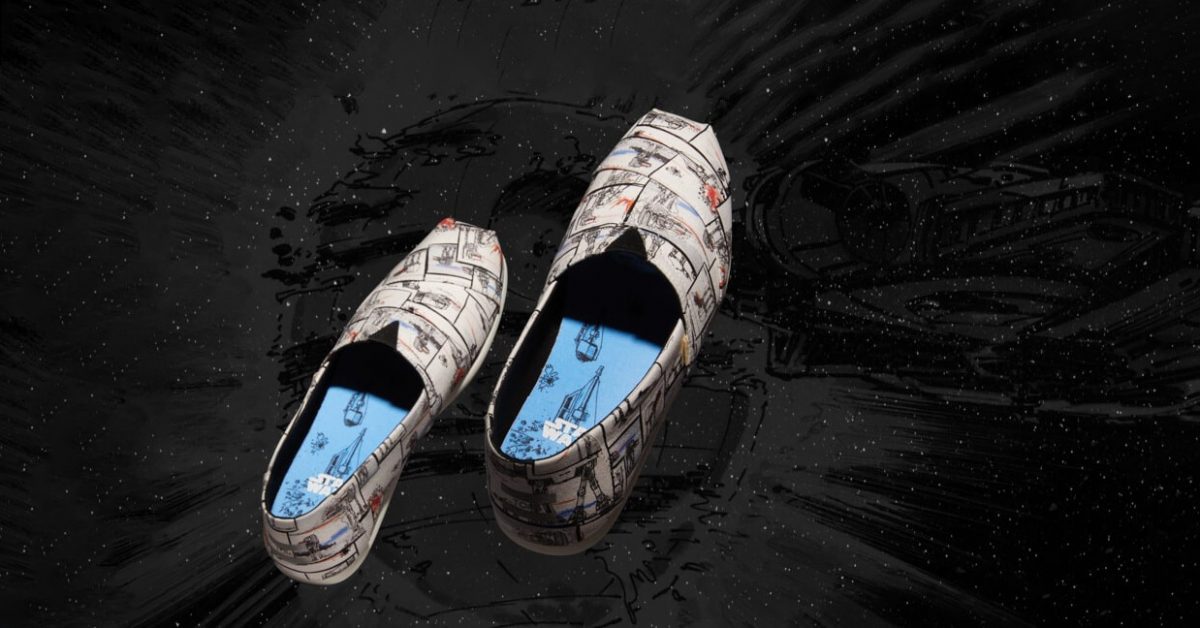 The latest effort in a long line of team-ups sees LucasFilm teaming up with footwear brand TOMS for a Star Wars collection, in which classic shoe designs for men, women, and kids come decked out in custom artwork inspired by the original trilogy.
First on the list is the white AT-AT Classic canvas (US$69.95) that features a storyboard-inspired AT-AT print from Star Wars: The Empire Strikes Back. It's an artful, delightful splash of colours with an accompanying blue sole on the inside, and will be available in both male and female sizings – albeit with slightly different designs to boot.
Darth Vader is next to become the mains star of the show, as the Star Wars Darth Print Classics (US$69.95) sports the Dark Lord of the Sith aesthetic, with stylistic comic panels blending into a black backdrop. Likewise, the selection is open to men and women alike.
Where the Black Space Print TRL Lite Slip-Ons (US$84.95 / US$94.95) takes on a darker colour scheme, the Character Sketch Low Sneakers (US$84.95 / US$94.95) opts for a clean, white palette. The two models are tailored to be ultra-lightweight, and will be accompanied by a flashing-beam motif and characters-slash-quotes compilation respectively.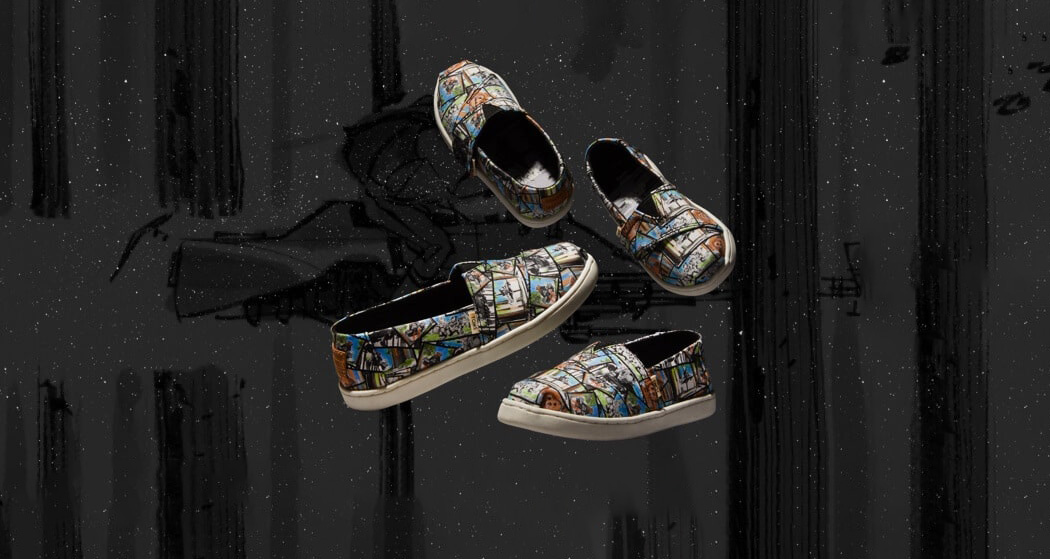 Meanwhile, the little ones are set to welcome a different set of designs for their kicks. The Ewok Print Classics for younger children will retail at US$39.90, while the youth alternative is tied to a slightly higher price tag of US$44.95.
The Star Wars x TOMS Collection may be found on the official TOMS website, alongside further details about its technical specifications and the like. The stylistic, more modern aesthetics appear to have taken well to the canvas surface, which makes it quite an admirable attempt as a whole.
Si Jia is a casual geek at heart – or as casual as someone with Sephiroth's theme on her Spotify playlist can get. A fan of movies, games, and Japanese culture, Si Jia's greatest weakness is the Steam Summer Sale. Or any Steam sale, really.
---

Drop a Facebook comment below!

---