One of the greatest things to come out of Singapore's jubilee celebration for us fellow geeks has to be the amount of love that can be expressed with mere LEGO bricks. Not only was there an official presence, an awesome LEGO exhibition has been organized by local LEGO enthusiast group, The Little Red Brick.
From now till the 28th of August, head on down to the National Library and check out a smorgasbord of LEGO creations that tells a different Singapore story from the perspective from each of the featured creators.
The following showcase is but just the surface and there are plenty more works of art to check out on site.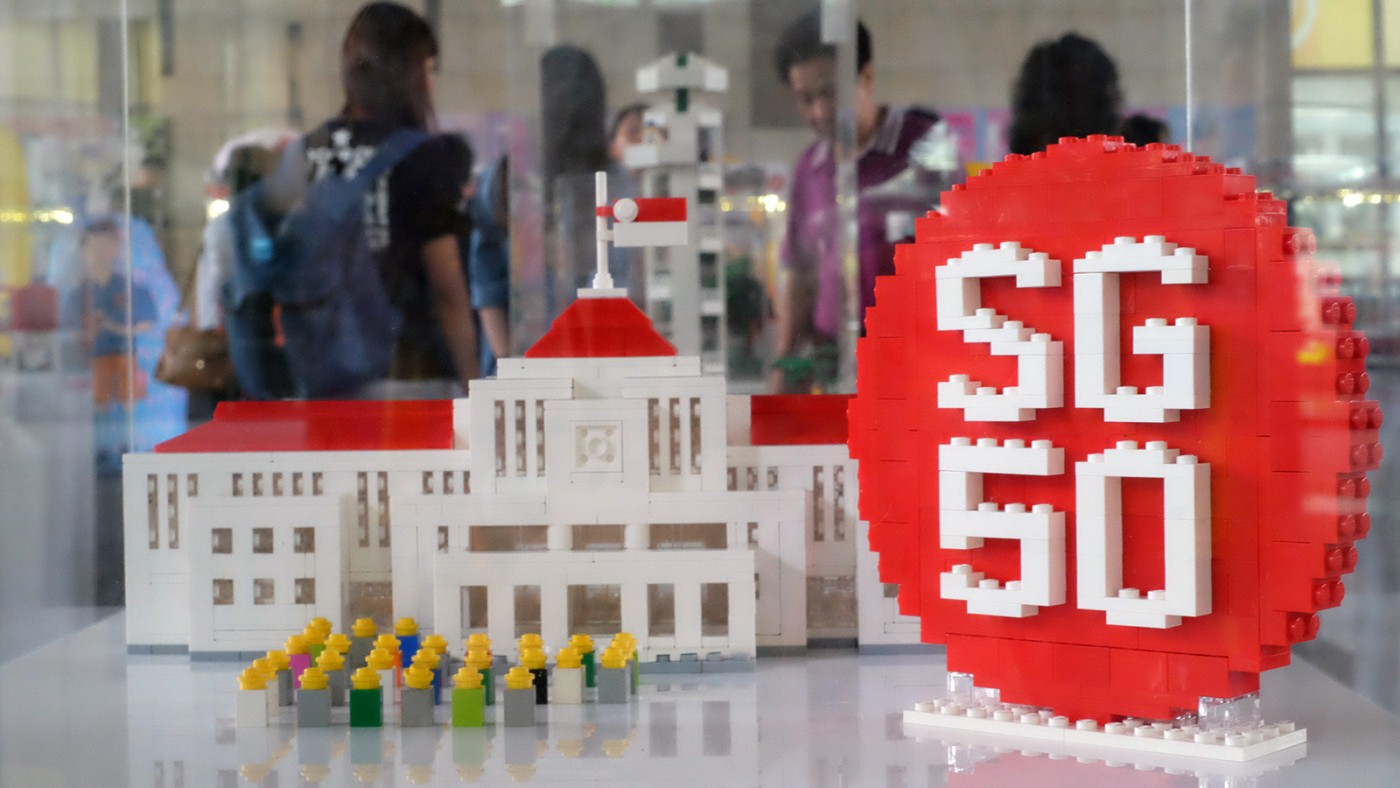 Nothing but sheer patriotism here as Singapore's parliament house is featured. If I remember correctly, it was a depiction of folks lining up to pay their final respects to Singapore's founding father Lee Kuan Yew. Poignant.
One of the more awe inspiring stories that is frequently told would be the financial power house that Singapore has grown to be. The above would be a bird's eye view of how to central business district is with a mix of shophouses and skyscrapers.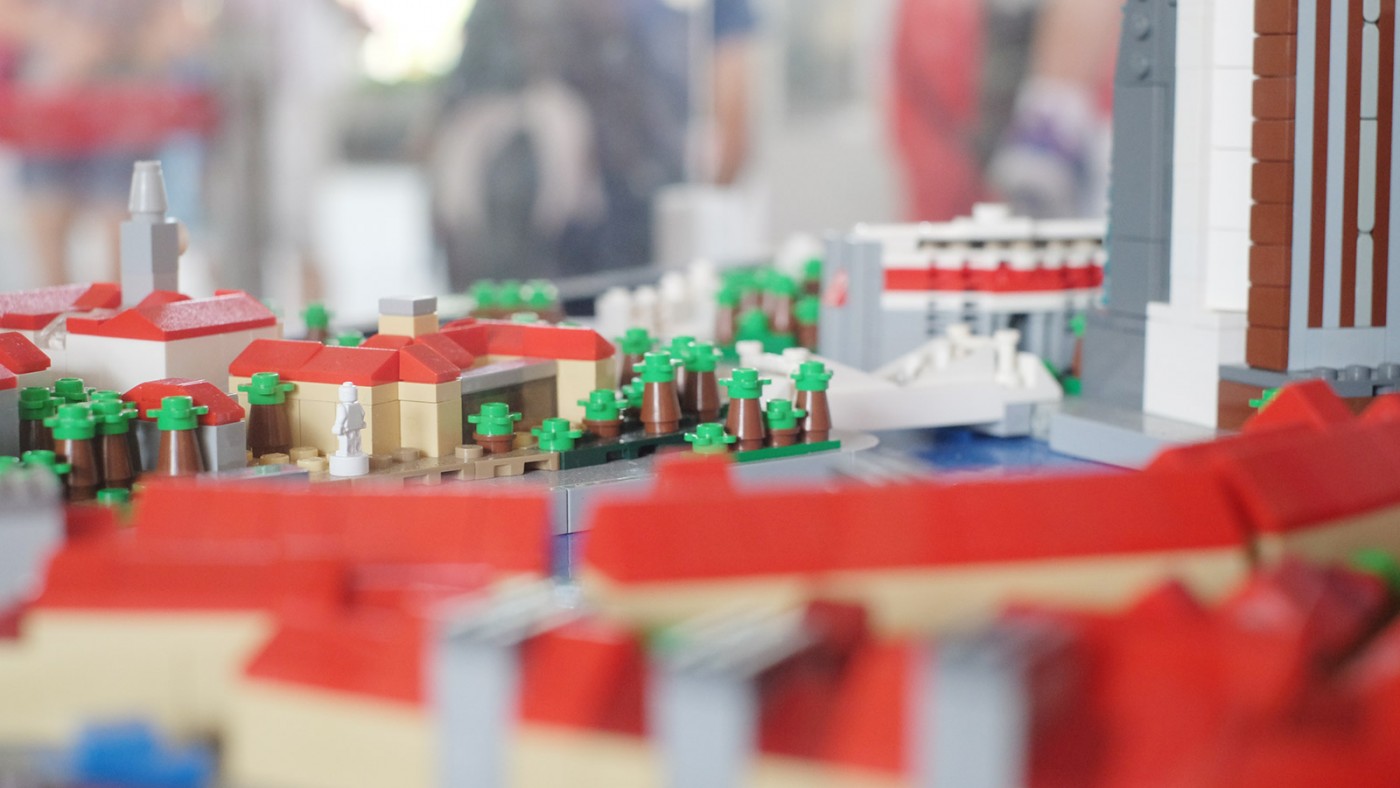 The Singapore River scene would not be complete without a statue of Sir Stanford Raffles. The piece is not a regular sized minifig and looks to be a custom for this scene.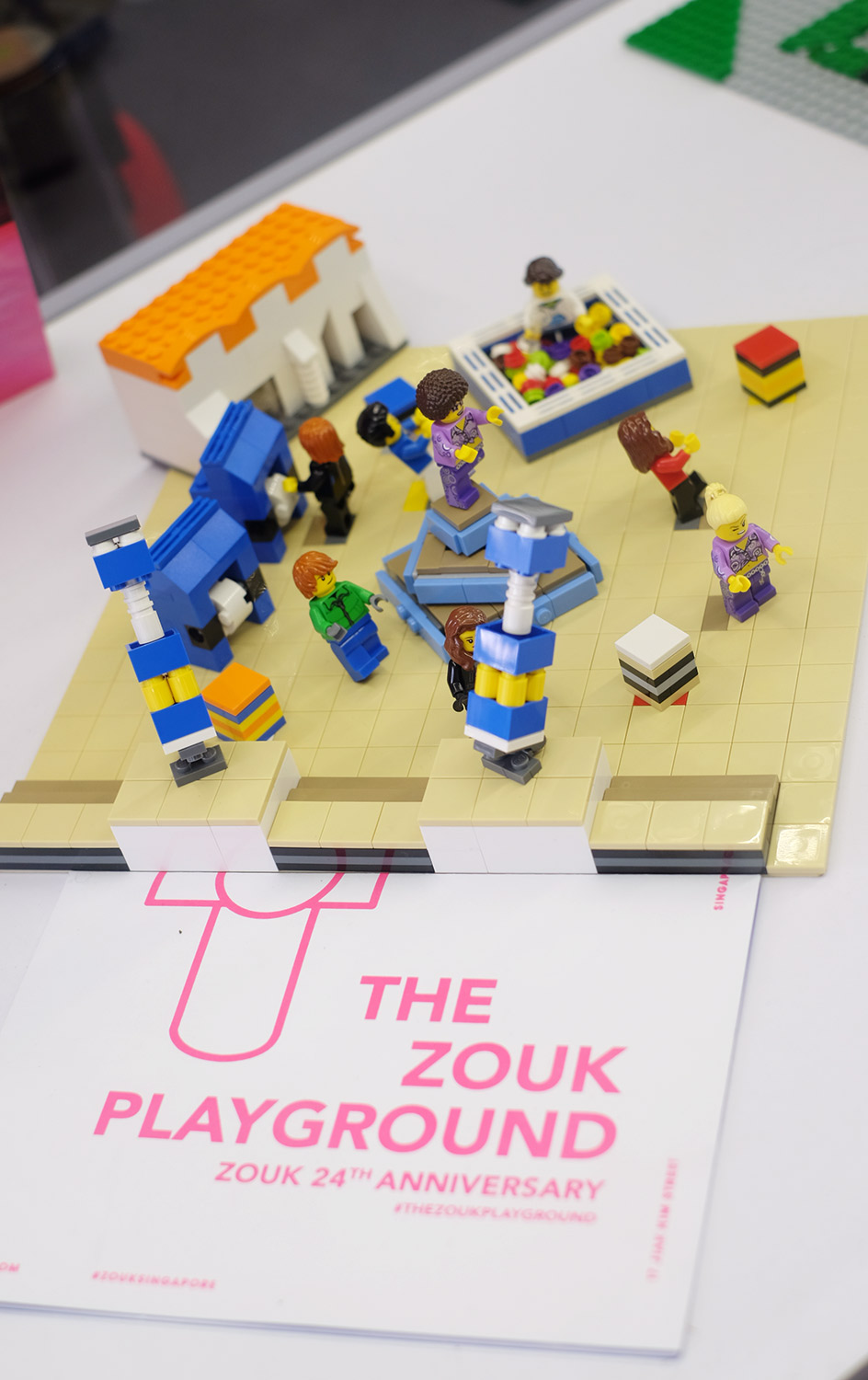 Depending on what era you belong to, this might invoke some great memories with a night out at Zouk, one of the most popular clubs in Singapore. Plenty of folks would know this as the place to head to for the coming of age.
You gotta have the moves (or be a pretty hot gal) to head up on the centre platform to boogie.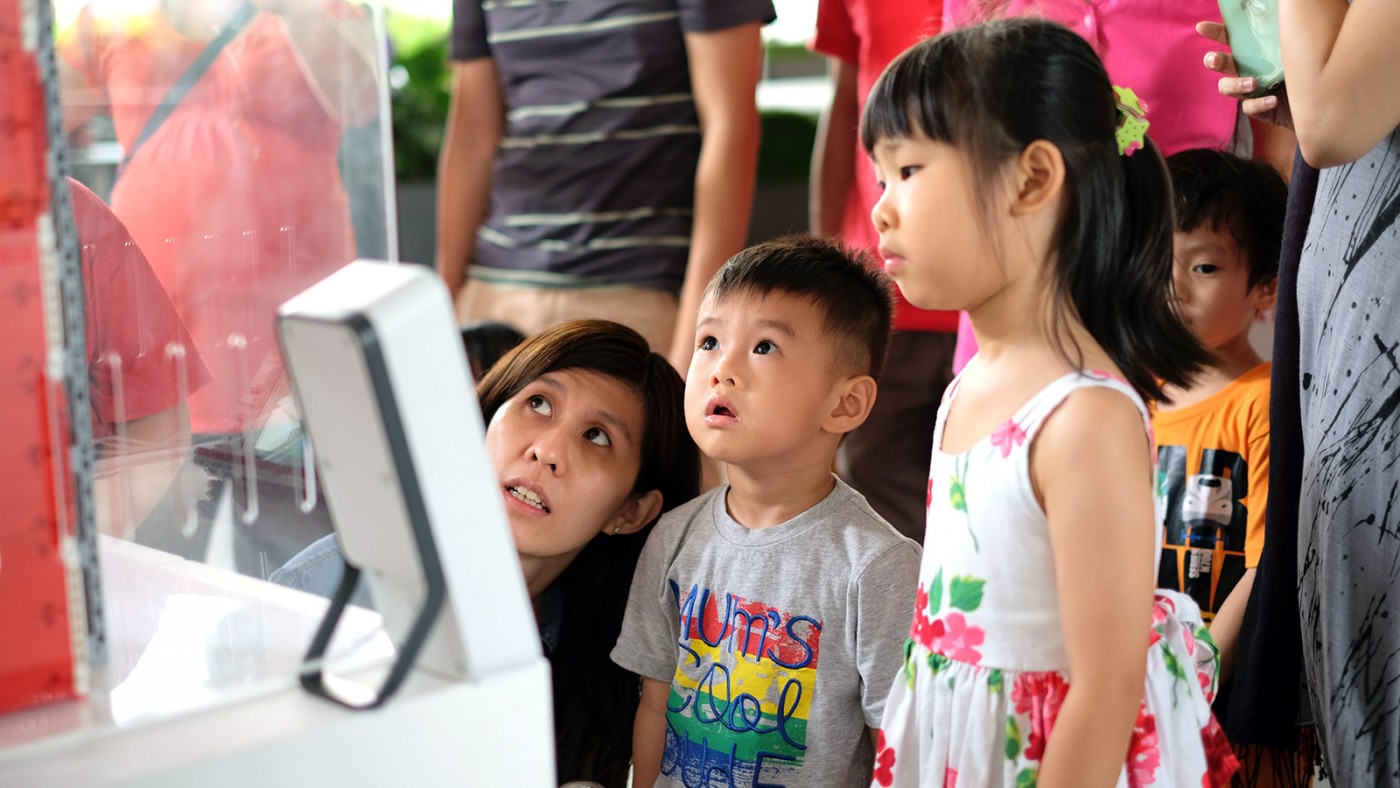 Awesome showcase? This boy certainly felt so.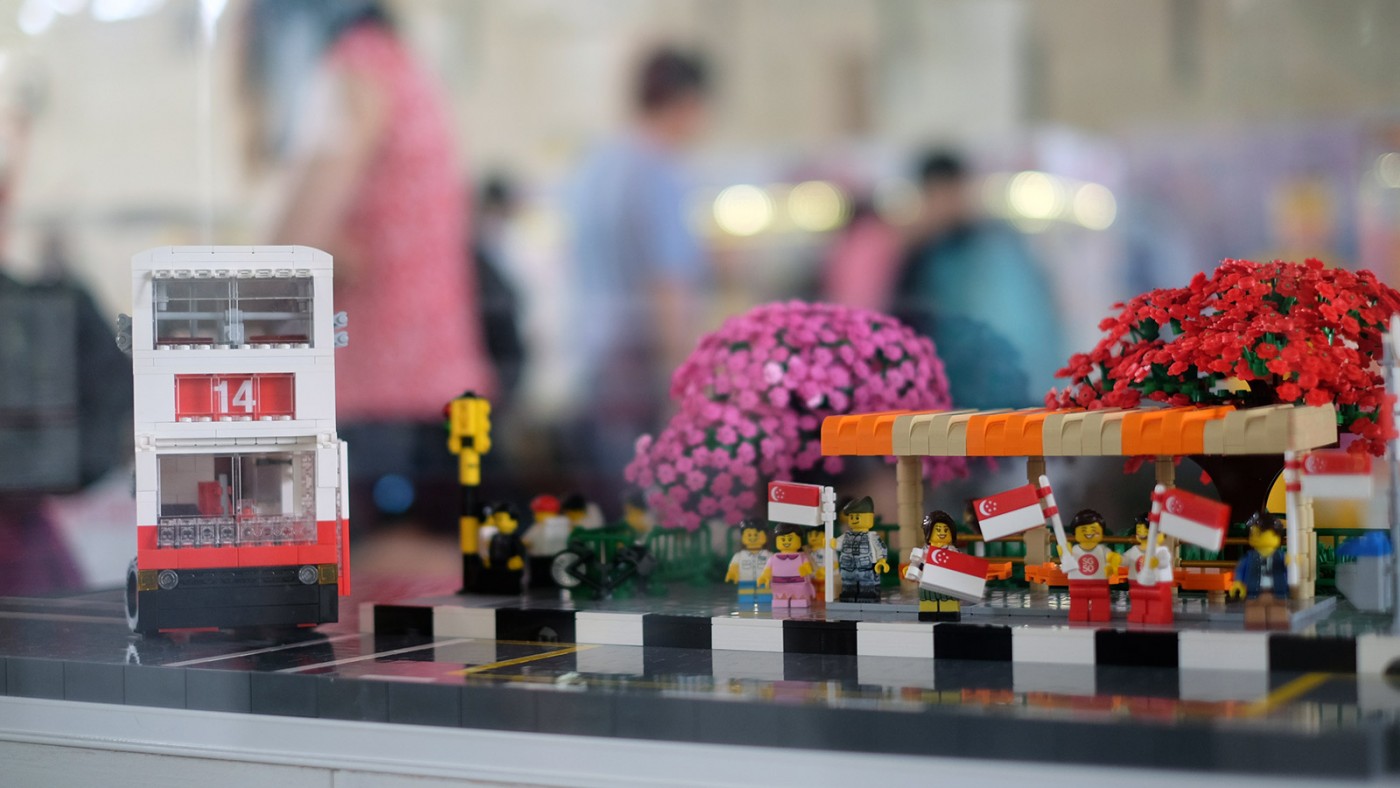 This display of an old retro SBS bus is by far my favourite at the showcase. And it's the same bus that I grew up taking as well! I guess extra points for that as well.
The level of detail is crazy! Even down to the side bus information that all buses in Singapore have with a custom plate.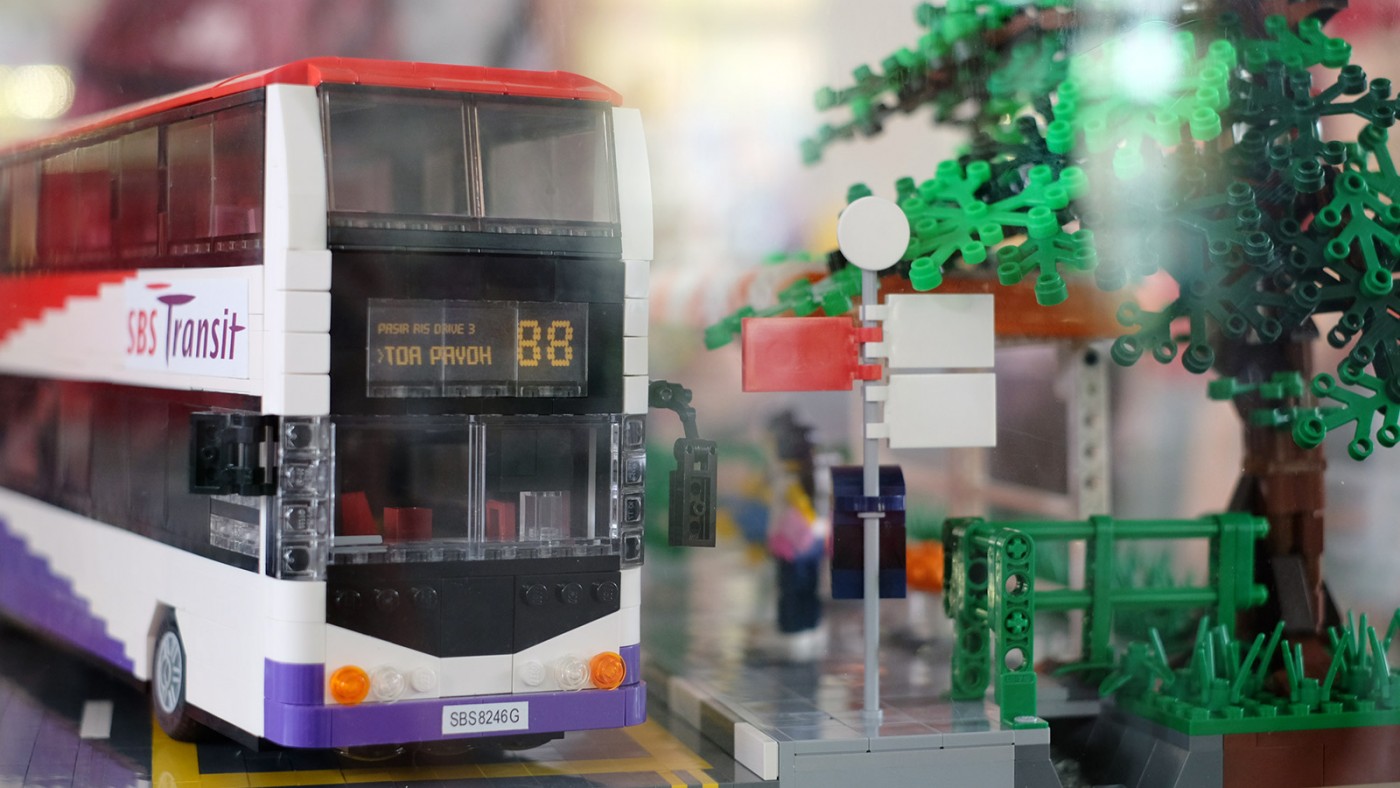 We step into the 21st century with how the modern buses look like now, air conditioning at all. This build uses stickers but it still looks impressive.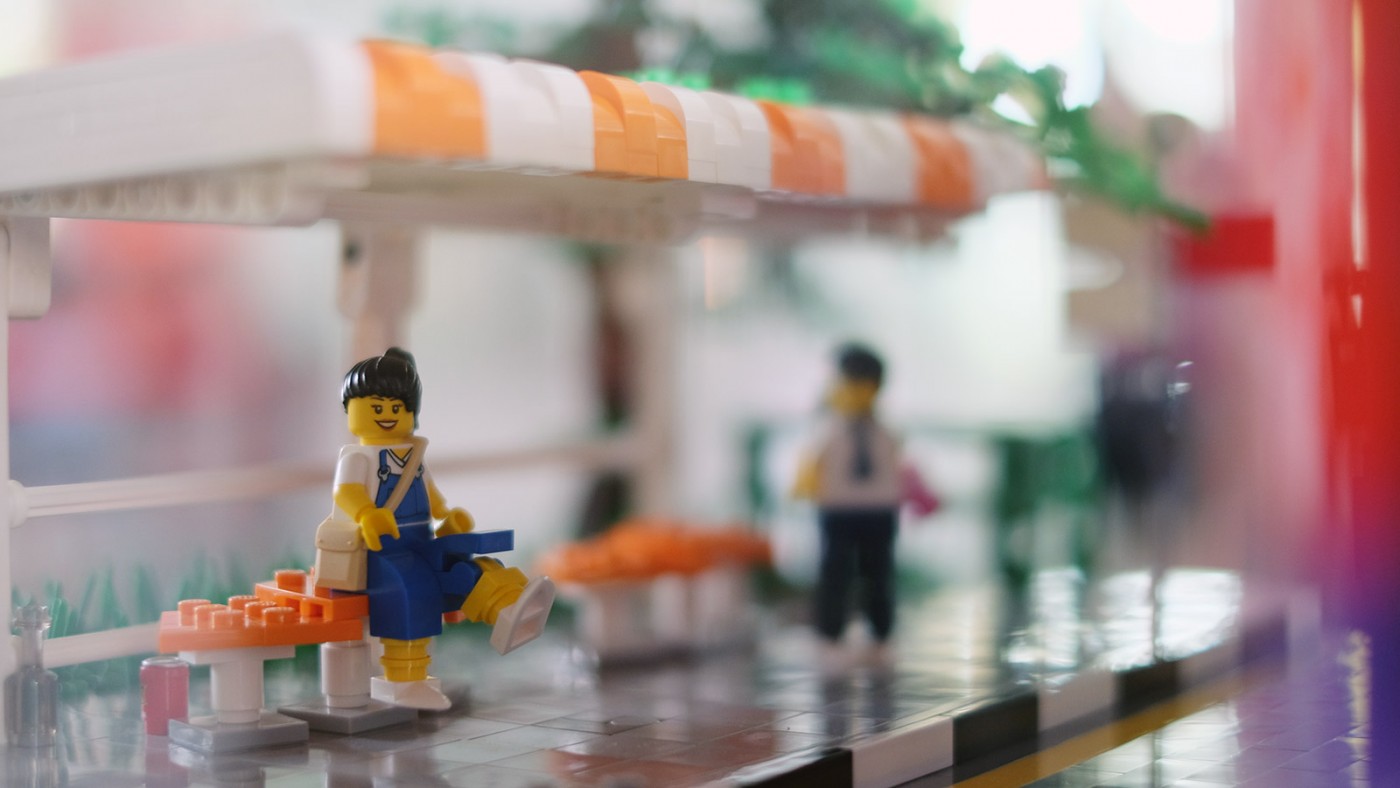 Singaporeans all know that many a relationship started from a regular meeting of opposite sexes at the bus stop.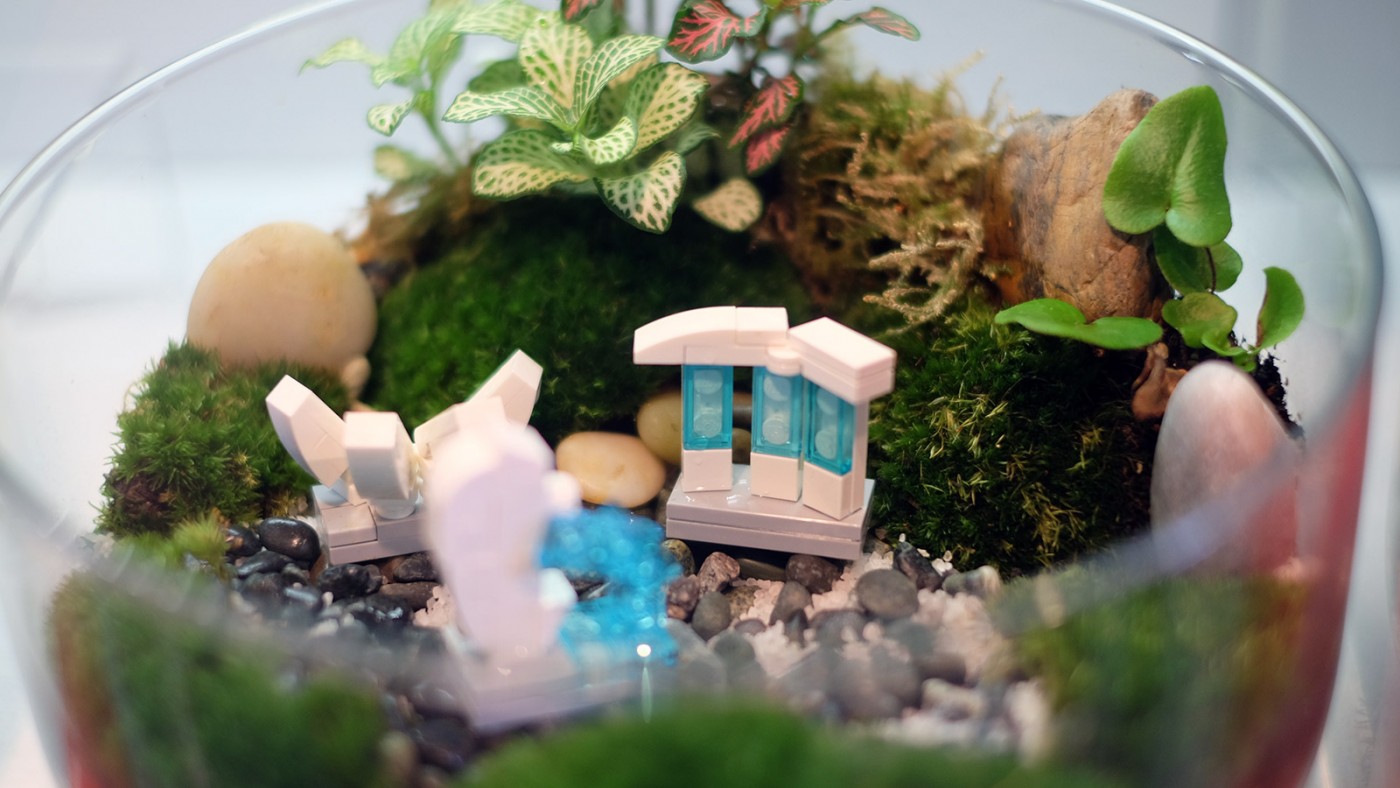 Possibly three of the most iconic landmarks in present day Singapore. The unmistakeable Marina Bay Sands finds itself in a minibuild in a terrarium.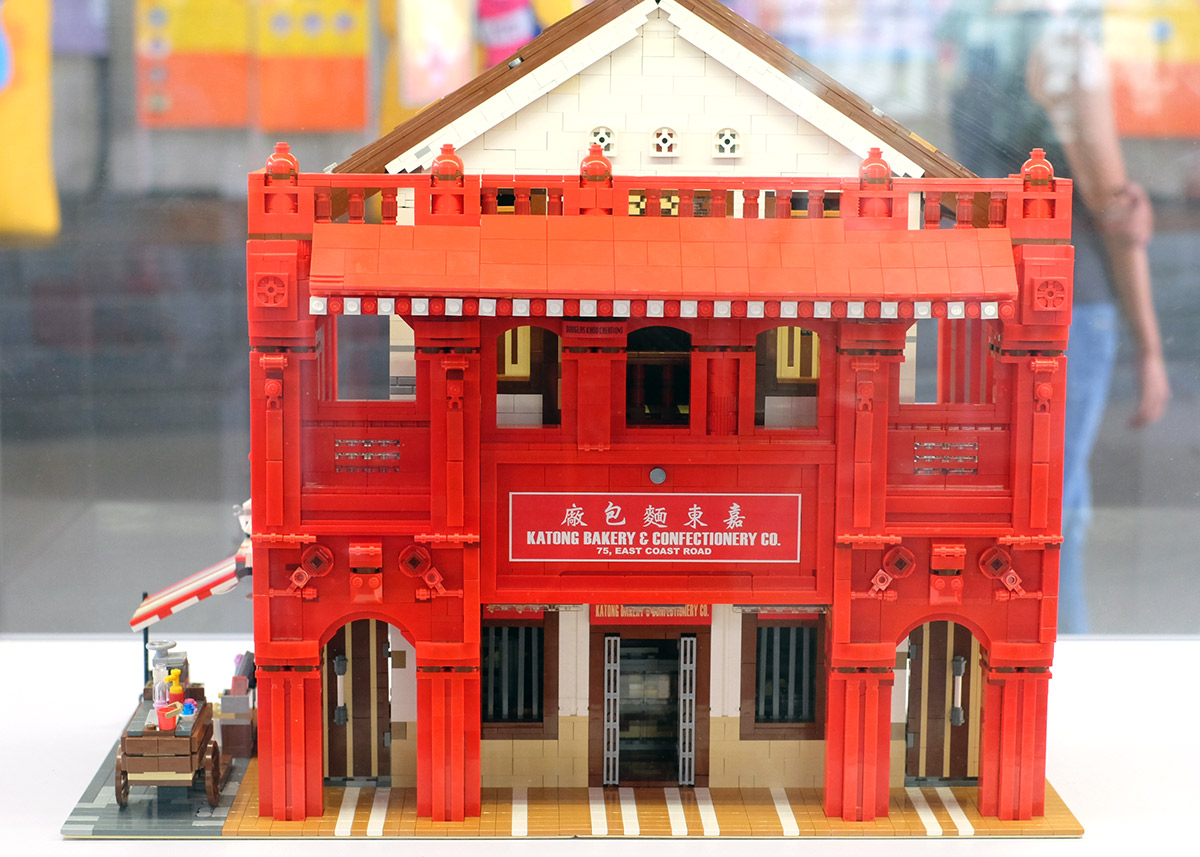 Another build from my childhood. It is now a residential building but has kept its external facade. The LEGO Katong Bakery looks exactly the same as the real deal.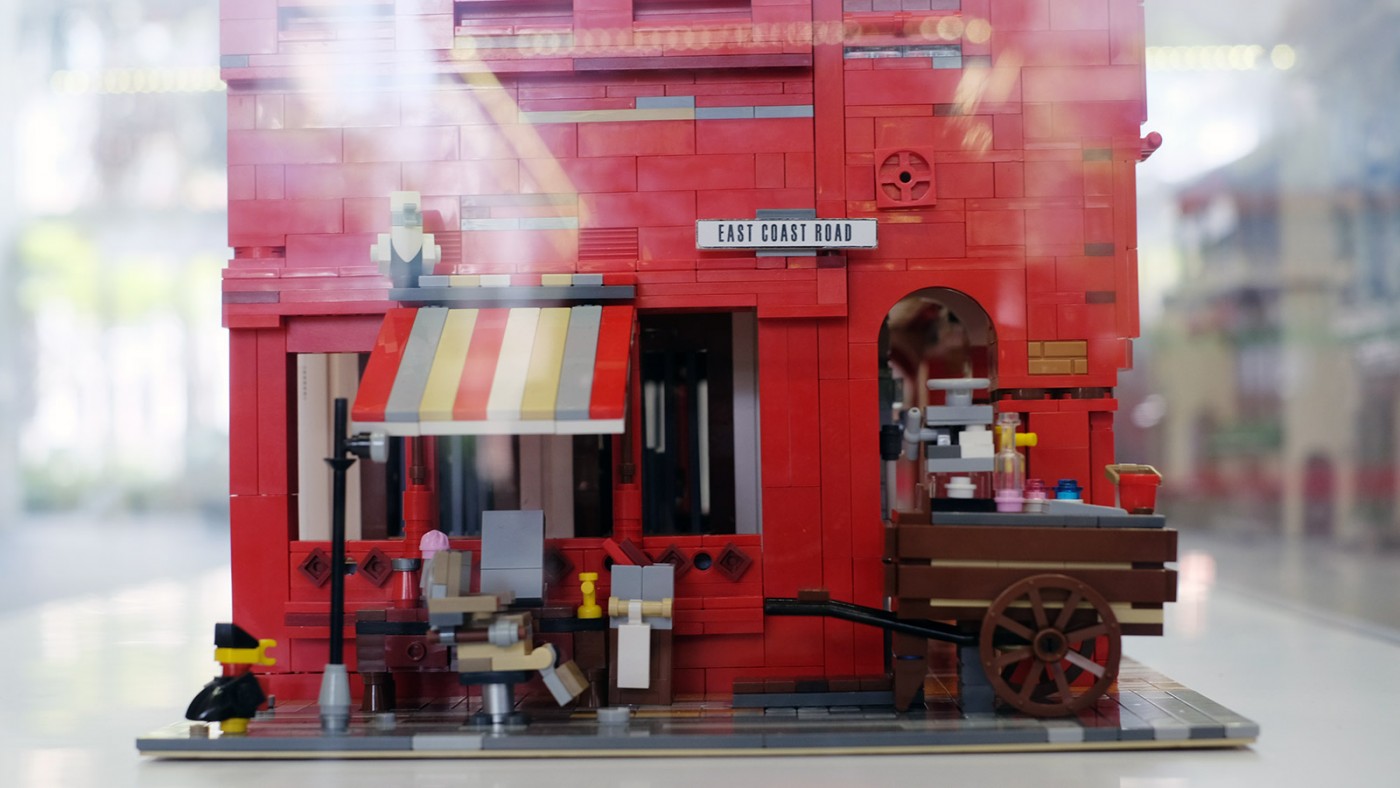 No detail has been left out, even the side road gets a small corner where street barbers used to ply their trade.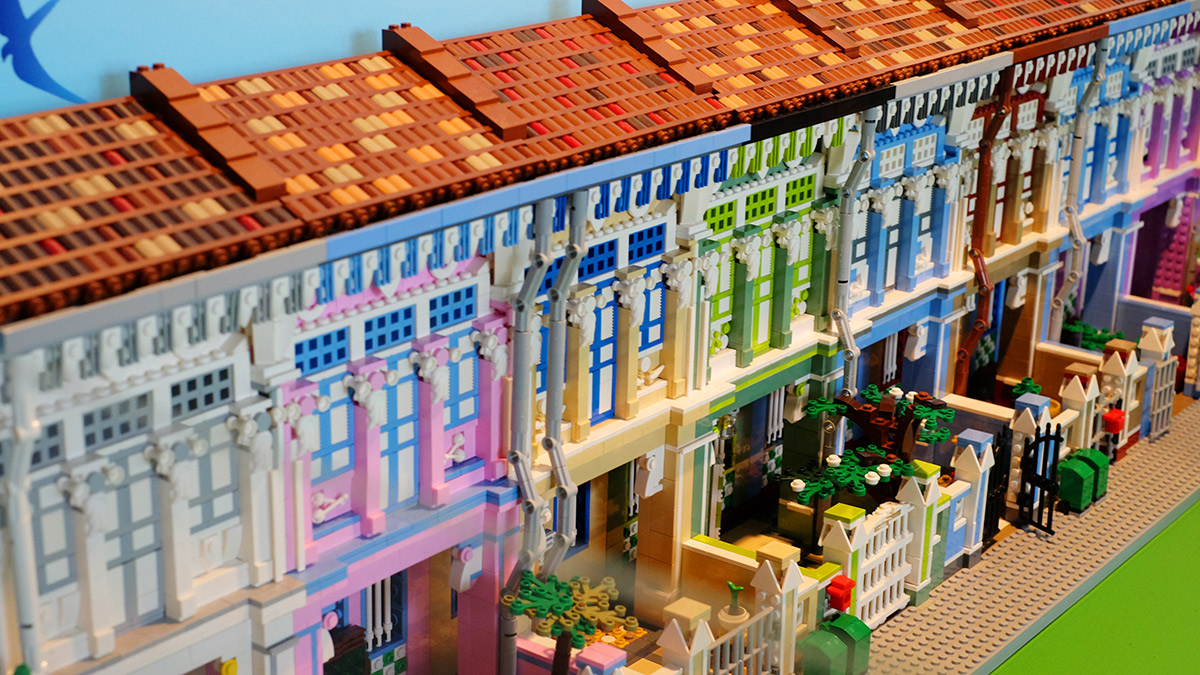 If the Katong Bakery was impressive, this entire row of LEGO shophouses is on the same level if not better.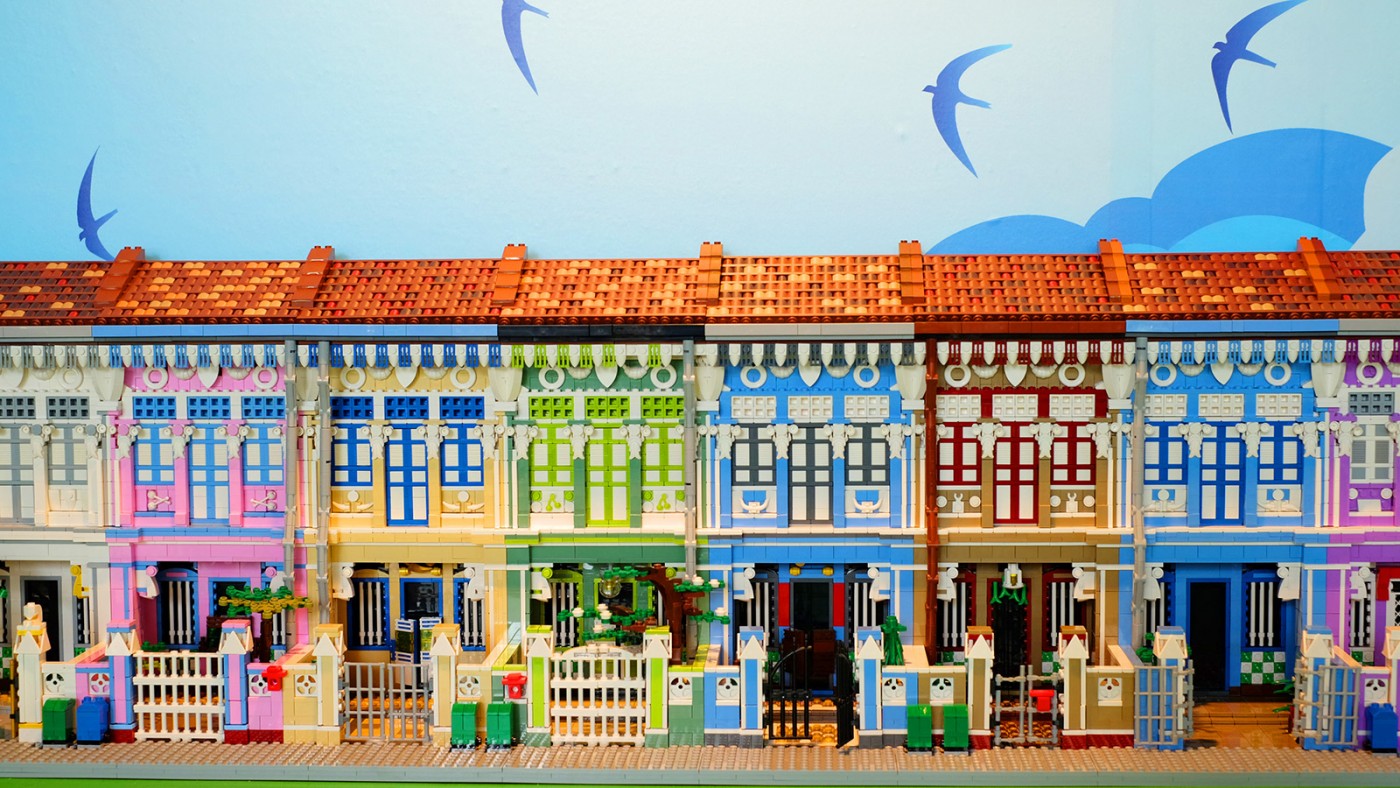 It's pretty rare to see such sights in modern Singapore these days and one can only find such colourful shophouses in the East Coast area. It's funny how old buildings have so much charm in them.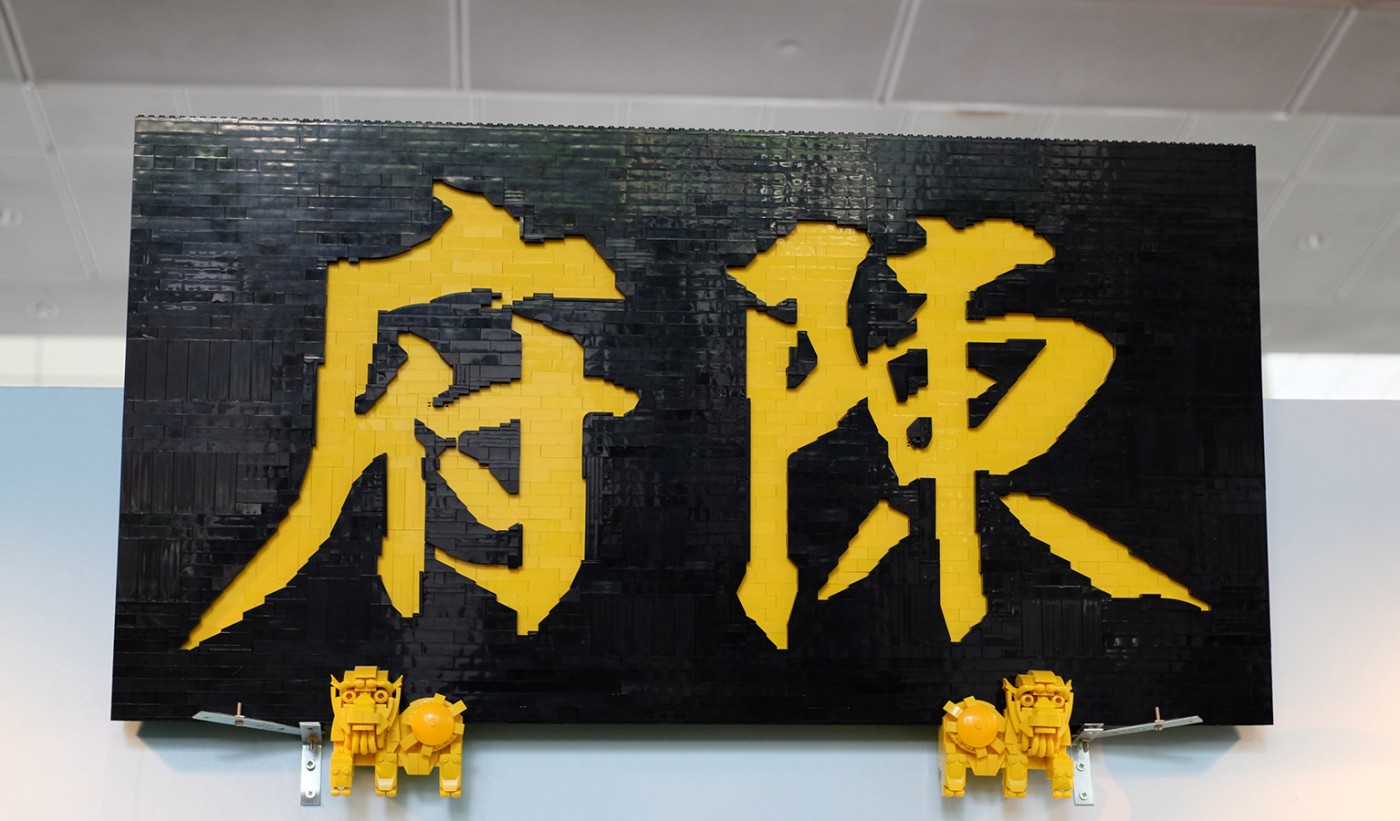 No shophouse is ever complete without the family clan sign handing above the doorway. LEGO Brick "Lions" stand guard to ward off evil.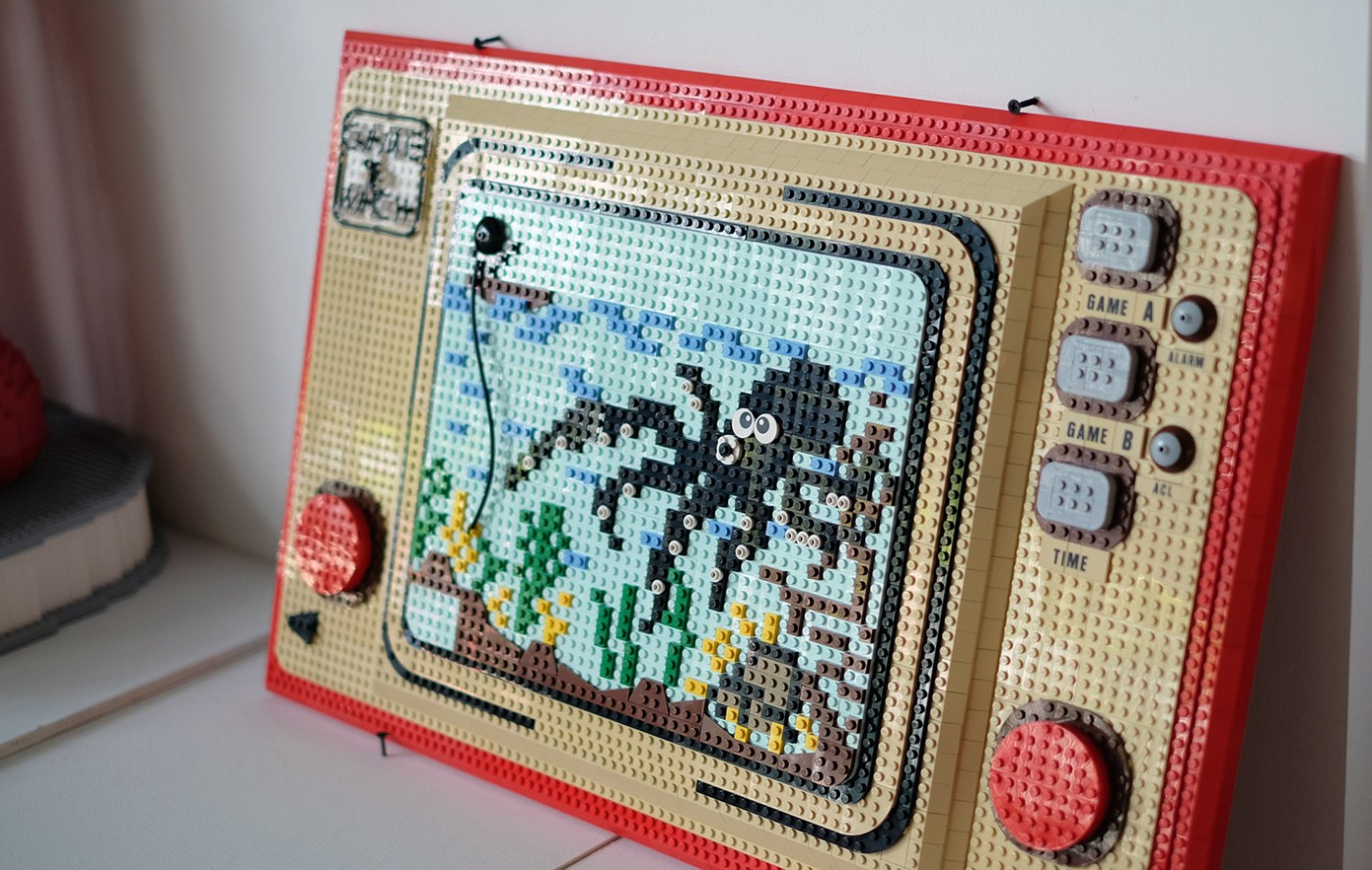 I'm sure many geeks know what this is. It's pixel art but an amazing recreation nonetheless.
How's Astro Boy for a blast from the past as well?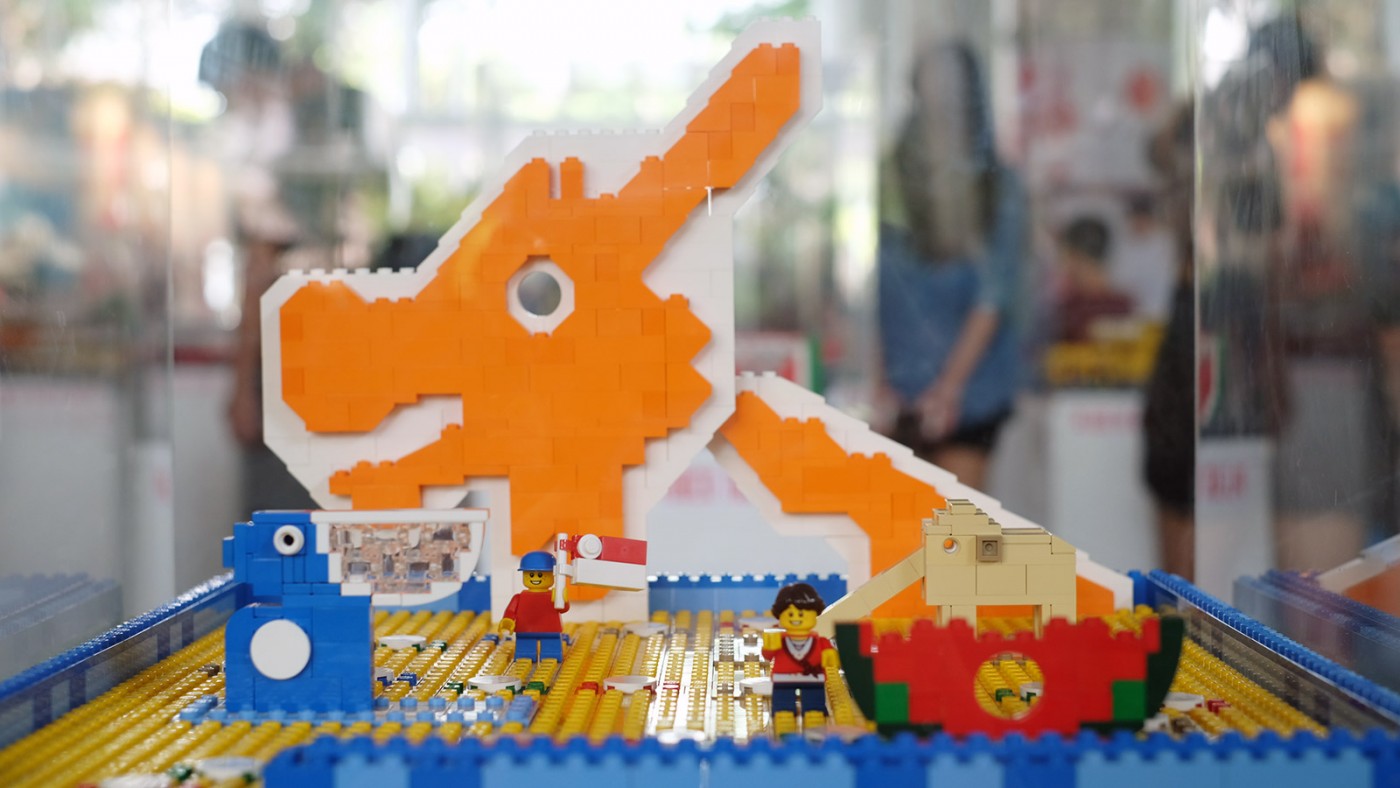 In case you didn't know, there is actually more than one iconic playground to be found in Singapore. All of the favorites are now all in one place and in LEGO form!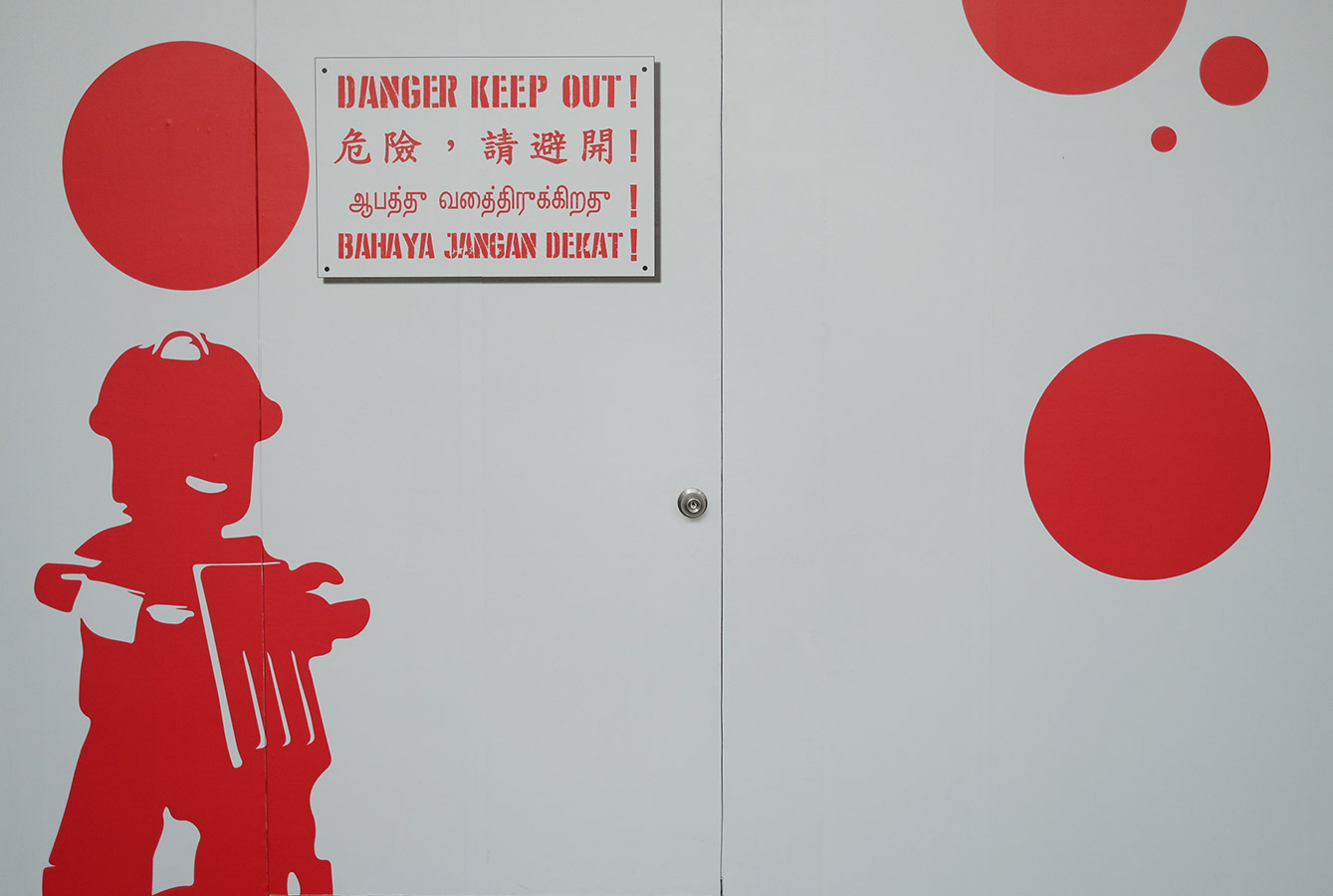 Plenty of hard work has been put in to set up this exhibition and it'll be a shame if you're not able to catch a glimpse of it. Fret not, as of this post there's about 2 more weeks to go before it's all packed up so hurry on down!
The Little Red Brick Show (SG50 Edition) | National Library, Bugis | Aug 1-28
---

Drop a Facebook comment below!