2018 has been a bumper year for the both Sony and the PlayStation 4, with sales of the console reaching over 80 million units and PlayStation Plus selling over 30 million subscriptions.
With the support of a stellar lineup of exclusives including God of War, Detroit: Become Human, and Marvel's Spider-Man, it comes as no surprise.
In a few months, 2019 will be upon us, and it is only logical for PlayStation to be prepping the stage for what could yet be another successful year of console sales, exclusive games, and satisfied gamers.
At a PlayStation media session held on Thursday, the team at Sony Interactive Entertainment Hong Kong Limited Singapore Branch (SIES) sharted more details about the upcoming touchstones gamers should look out for.
---
The PS VR title led by legendary producer, Tetsuya Mizuguchi, will be releasing today, November 9, and has wowed us every single time we had a chance to try it. And it was no exception as we put on the headset and gave it a whirl one last time before release. Immersive and engaging, this is a classic reimagined for the modern era, coupled with mesmerising music and visuals.
Even if you do not own a PS VR, the game can be played normally, and it remains extremely captivating.
---
Ahead of the retro mini console's release on December 3 with a retail price of S$139, we finally got a look at the PlayStation Classic.
In short, it is a perfect addition to the industry's growing fascination with shrinking older consoles and bring them into living rooms of the modern gamer. While many have plenty to say about the 20 games included, the novelty of the PlayStation Classic makes for a perfect gift this holiday season and will make any collector happy.
The games ran fine generally, and getting back into Metal Gear Solid or the original Grand Theft Auto felt great and natural. Expect some lag, however, when you are playing 60fps games like Mr. Driller or Tekken 3.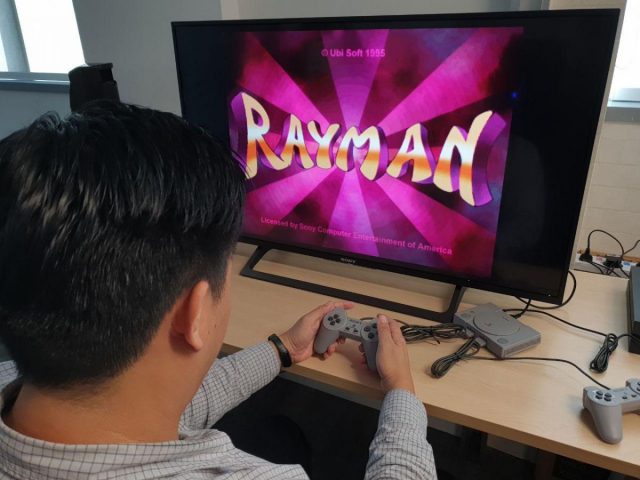 The 170g console is simple to use, powered by micro-USB and a single HDMI output. The power button turns it on. The reset button brings you back to the  PlayStation Classic's main menu, while the eject button is used to change discs in games that require several discs, like Final Fantasy VII.
The controller is a 1:1 likeness of the original, and it is amazing to behold. It lacks the analogue sticks and rumble, but other than that, it is exactly how the old controllers look and feel like, albeit lighter in weight.
---
It's easy to see why FromSoftware games get the love from gamers. Sitting down with the same build that impressed many at the recent Tokyo Game Show, the DNA of their previous work shine through, but there are also plenty of new layers added upon in Sekiro: Shadows Die Twice.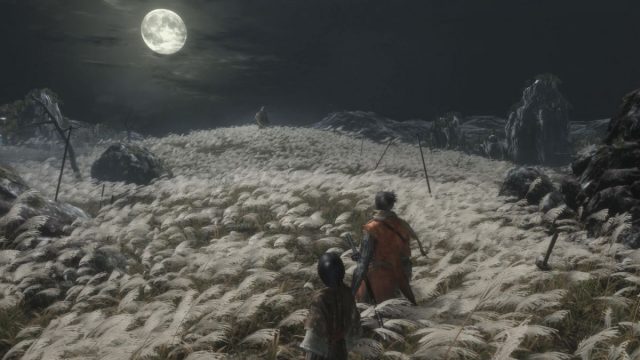 Veterans of the Souls games will notice the lack of a stamina bar, and the addition of the Posture mechanic. Combat is definitely faster, more aggressive, and is akin to a fighting game more than anything. Enemy designs are a delight, even in the short demo, and the world already hints at yet another mysterious tale that is set to occupy fans for a long time to come.
With the demo stumping many at TGS, we managed to beat the demo's boss after several tries, and we cannot wait for more as Sekiro: Shadows Die Twice's March 22 release draws near!
---
For those looking to join an already humongous PlayStation nation, Sony will be releasing two more bundles this November 15 for your consideration.
The HITS bundle will include a PS4 Slim system (Jet Black, 500GB) with three PS4 software titles from Sony Interactive Entertainment Worldwide Studios: God of War, Detroit: Become Human, and The Last of Us Remastered for a cool price of SG$449.
The PS4 Party Bundle includes a PS4 Slim system (Jet Black, 500GB) with multiplayer titles FIFA 19 and Overcooked! 2 at a price of SG$479.
SIES will also be offering a limited PlayStation Network Multi-Purpose Wrapping Cloth from November 8 with every purchase of a PlayStation Plus (PS Plus) 12-Month Membership Card at SG$47, the special premium will be available at all PlayStation Authorized Dealers from November 15, while stocks last.
There will also be discounts for plenty of hit games, and the Value Selection from November 8 onwards (prices are in Singapore dollars):
| | |
| --- | --- |
| God of War | S$54.90 |
| Detroit: Become Human | S$54.90 |
| Bloodborne: The Old Hunters Edition | S$47.90 |
| Bravo Team (PS VR) | S$39.90 |
| DRIVECLUB VR (PS VR) | S$39.90 |
| Farpoint (PS VR) | S$28.90 |
| PlayStation VR Worlds (PS VR) | S$28.90 |
| No Heroes Allowed VR (PS VR) | S$28.90 |
| RIGS: Mechanized Combat League (PS VR) | S$28.90 |
| Horizon Zero Dawn Complete Edition | S$34.90 |
| Shadow of the Colossus Remake | S$34.90 |
| The Heavy Rain and BEYOND: Two Souls Collection | S$34.90 |
| Uncharted: The Lost Legacy | S$34.90 |
| WipEout Omega Collection (PS VR) | S$34.90 |
| The Inpatient (PS VR) | S$34.90 |
---

Drop a Facebook comment below!