SEGA has just announced the Mega Drive Mini 2 on a Japanese Sega live stream. Based on the Mega Drive 2, the mini console will have 50 Mega Drive and Mega CD titles, including arcade ports as well as a "mysterious new work".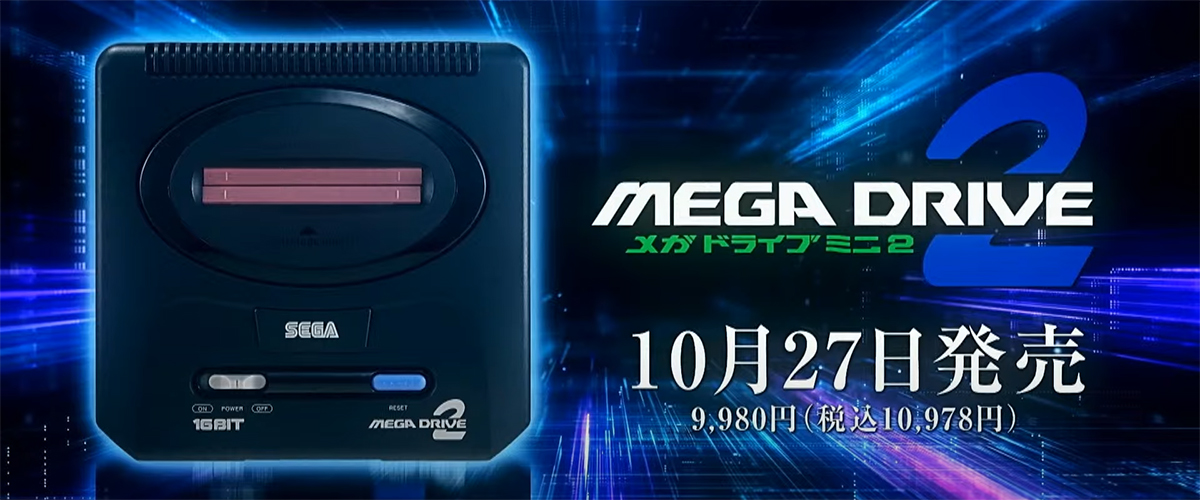 The confirmed games in the mini console so far are:
Silpheed (Mega CD)
Shining Force CD (Mega CD)
Sonic CD (Mega CD)
Mansion of Hidden Souls (Mega CD)
Popful Mail (Mega CD)
Virtua Racing (Mega Drive)
Bonanza Bros (Mega Drive)
Shining in the Darkness (Mega Drive)
Thunder Force IV (Mega Drive)
Magical Taruruto (Mega Drive)
Fantasy Zone (new Mega Drive port)
The stream is embedded below if you are interested. Unfortunately, it's all in Japanese.
The first Mega Drive Mini was launched in 2019 with 42 games, so it seems about time we get the follow-up. Nostalgia is a powerful tool and it would appear that SEGA is looking to extract every ounce of value possible.
Mega Drive Mini 2 arrives in Japan on 27 October 2022 for ¥9,980 (US$76.50). No details about releasing it to the rest of the world yet.