Warner Bros. Animation has released the final trailer for Scoob!, where it seems Shaggy and Scooby-Doo are captured by an alien spaceship manned by a superhero called the Blue Falcon.
For those unaware, the Blue Falcon is a superhero from the 1976 TV show Dynomutt, Dog Wonder produced by Hanna-Barbera. Aside from Blue Falcon, voiced by Mark Walhberg, other superheroes from the Hanna-Barbera universe such as Dee Dee (Kiersey Clemons) and Blue Falcon's assistant Dynomutt (Ken Jeong) will also be making an appearance to help Scoob and the gang take down the evil Dick Dastardly (Jason Isaacs), a character fans of Wacky Races will be more than familiar with.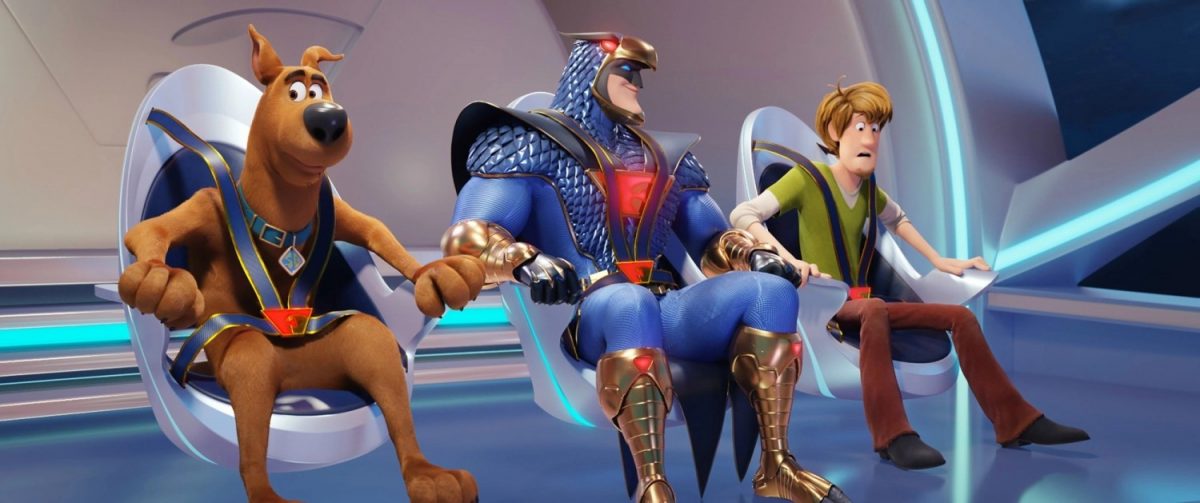 Lending their voices to the Mystery Gang is Zac Efrons as Fred Jones, Amanda Seyfried as Daphne Blake, Will Forte as Norville "Shaggy" Rogers, Gina Rodriguez as Valma Dinkley, and Frank Welker as none other than Scooby-Doo himself.
Scoob! shows us how Shaggy and Scooby became friends all those years back as a young kid and pup through flashbacks, as well as how they've joined young detective Fred, Daphne, and Velma to form the now-popular Mystery Inc. With multiple cases solved, these "meddling kids" will now have to race against time to stop a plot by Dick Dastardly to unleash the ghost dog Cerberus upon the world. And speaking of meddling kids, there's also a new Scooby-Doo-themed board game, Betrayal at Mystery Mansion, to scratch that investigative itch of yours.
Scoob! is set to hit theatres on 15 May 2020.
---

Drop a Facebook comment below!