Pokémon trading card game fans know that collecting cards is made difficult these days thanks to scalpers. So it may come as no surprise that when a new Pikachu promo card is being released as part of the Pokémon and Van Gogh Museum collaboration, the scalpers have jumped out of the woodwork to ruin the fun.
The collaboration is to celebrate the Van Gogh Museum's 50th anniversary and features artworks of beloved Pokémons Pikachu, Eeevee, Snorlax and more in the style of popular Van Gogh paintings.
Of course, the bit that most fans (and scalpers) are most excited about are the new products and merchandise. Pikachu, drawn in Van Gogh's art style, is being sold on t-shirts, tote bags, sketchbooks, plushies and more. An exclusive Pikachu trading card – which pays homage to Van Gogh's 'Self-Portrait with Grey Felt Hat' painting – is also available with every purchase.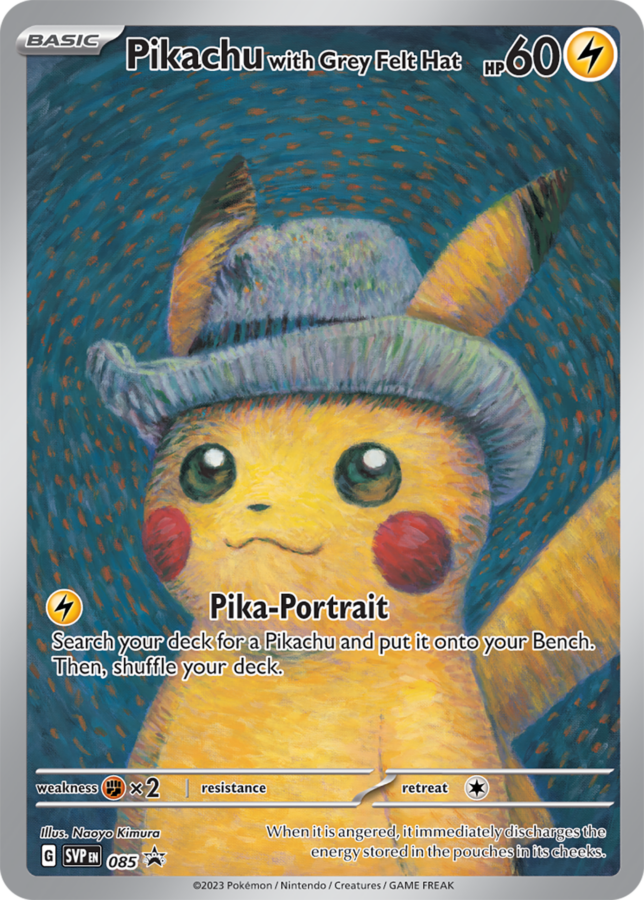 Videos of scalpers purchasing as many merchandise and grab as they can at the museum has circulated online, upsetting many Pokémon fans. The Pikachu promo card is also being resold online on eBay, with one card sold at £480.00 (S$800).
Granted there are Pokémon trading cards that resell for a much higher price point, but it is clear that scalpers are taking advantage of what should have been a wonderful experience for fans for their own benefit.
What's even worse is that the Pikachu with Grey Felt Hat promo card is still available at this current time of writing, as any purchase from this collaboration online also comes with the promo card. There is seemingly enough time for fans to get their hands on the card without being ripped off by scalpers.
The Pokémon exhibit at the Van Gogh Museum runs from now till 7 January.