Character crossovers is one of the possibilities that the world of shōnen anime presents. After all, various manga artists have drawn characters from other series in a special note at the end of a chapter, and it always gets fans excited. The now-discontinued Jump Force fighting game sought to recreate the spirit, featuring familiar faces from publisher Shueisha's Weekly Shōnen Jump anthology.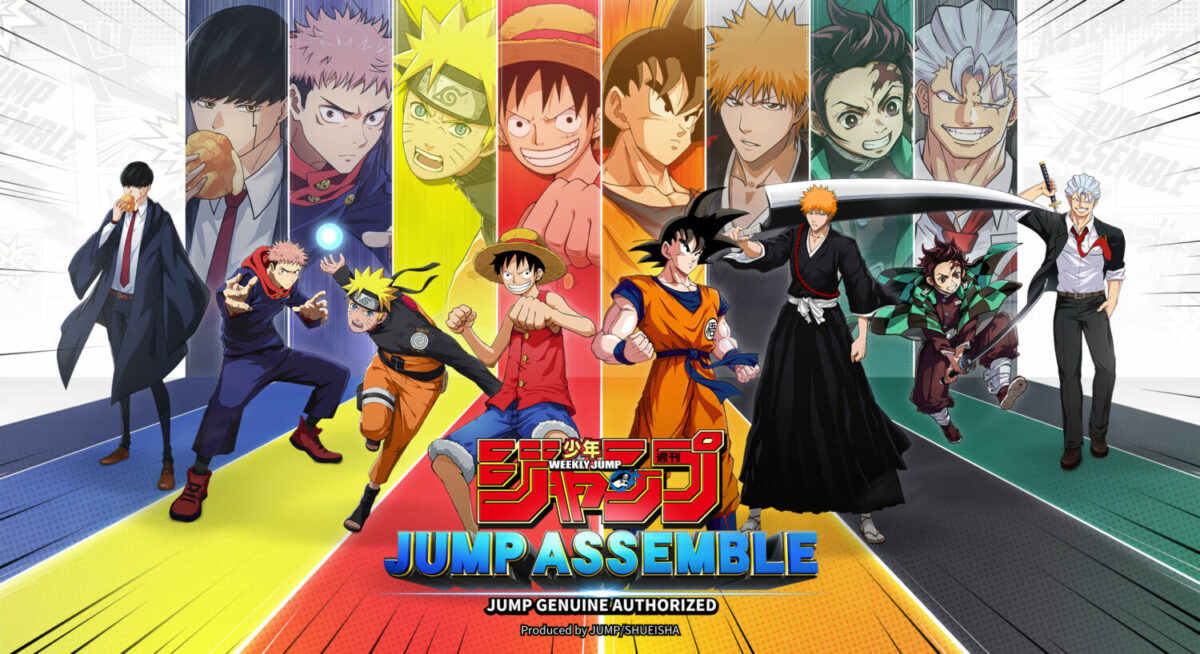 Taking a page of out of its book, Jump: Assemble, the upcoming multiplayer online battle arena (MOBA) title from net services company DeNA and Shueisha, will unite popular characters from Bleach, Naruto, Jujutsu Kaisen, Demon Slayer: Kimetsu no Yaiba, One Piece, Naruto, and more on smartphones. The five-on-five team battle game is launching first in Southeast Asia and East Asia, excluding Japan, in 2024.
Moving forward, there are plans to gradually expand its release to other regions, as well as add new playable characters to the roster. The joint venture was announced in 2019, and is set to feature the following lineup at launch:
Andy (Undead Unluck)
Ichigo Kurosaki (Bleach)
Itadori Yuji (Jujutsu Kaisen)
Luffy D. Monkey (One Piece)
Mash Burnedead (Mashle: Magic and Muscles)
Naruto Uzumaki (Naruto)
Tanjiro Kamado (Demon Slayer: Kimetsu no Yaiba)
Son Goku (Dragon Ball)
Jump: Assemble is releasing sometime in 2024.