The first two installments of the Diablo franchise were met with much critical acclaim and overwhelming popularity, so it was anything but surprising when Diablo III set a new record for the fastest-selling game within the first 24 hours of release back in 2012.
Blizzard was not one to rest on their laurels, however. Building upon the positive buzz surrounding the title, the Reaper of Souls expansion and Rise of the Necromancer pack subsequently joined the family, serving as the occasional means to refresh existing in-game content.
One year after the latter addition, the gaming community caught wind of a possible Diablo III Switch port. Details were, as expected, kept under wraps, with an official announcement slated for tomorrow (August 16, 2018) that went up early on Forbes. As of now, the article has been taken down, but not before this Reddit user captured the reported details in its entirety.
According to the post, the red-and-blue console version will be known as Diablo III Eternal Collection and comes bundled with Reaper of Souls, Rise of the Necromancer, and the original game in tow. An unexpected yet welcome move sees the addition of The Legend of Zelda's Ganondorf to the character line-up as well, in which the King of Thieves dons a heavy, gold-accented armour piece – supposedly placing his build to be that of the Barbarian.
Tagged with a price tag of US$59.99, the Switch port also allows for an improved multiplayer experience, from four-player local co-op on the same device and across separate Switches, to full-on online play.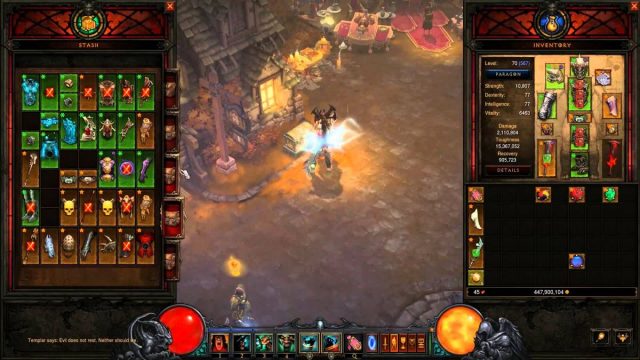 With this, Diablo III marks the first time in 15 years that a Blizzard game has found its place on a Nintendo platform. While it remains unclear if the effort is set to include other Blizzard titles in the near future, there's certainly a lot of potential to explore here.
World of Warcraft up next, perhaps?
Si Jia is a casual geek at heart – or as casual as someone with Sephiroth's theme on her Spotify playlist can get. A fan of movies, games, and Japanese culture, Si Jia's greatest weakness is the Steam Summer Sale. Or any Steam sale, really.
---

Drop a Facebook comment below!

---