First revealed at CES 2020, Samsung's newest ultra-curvy, high-performance Odyssey gaming monitors are now available for pre-orders in Singapore.
The Odyssey gaming monitors feature Samsung's 2020 flagship QLED gaming monitor, the 49-inch G9 and the G7 which comes in 32-inch and 27-inch variants.
The G9 features the world's first Dual Quad HD (DQHD) 5120 x 1440 display with a fast 240Hz refresh rate, 32:9 aspect ratio, and 1ms of refresh time to ensure that your games such as Valorant remain as smooth as ever for critical gaming moments, where even a second of lag can make the difference between a win or a loss.
With its deep 1000R curvature, which amounts to some serious bend, the monitor will wrap nicely around your ideal gaming position, bringing the visuals on screen naturally into your field of vision. Aside from that, the G9 gaming monitor also features Quantum Dot technology combined with an HDR1000 panel for vivid colours and high visual fidelity.
With the ultrawide screen of the G9 being 49-inches, it is pretty much the equivalent of having two 24-inch 16:9 monitors side by side, meaning users will be able to simultaneously view from two sources at its native resolution. There are also settings boxes for easy management of multiple screens. In other words, users can now play their games, while watching a show, and chat with their friends, all at the same time.
Furthermore, it also comes in an eye-catching futuristic glossy white finish with an Infinity Core Lighting glowing rear core that can glow in different 52 colours and five lighting effect options.
If an ultra-wide 49-inch laptop might seem a little too much for you, there is also the G7 which has the same quick response time and refresh rate, deep curved display, and overall performance of the G9. It just comes in the smaller 32-inch and 27-inch sizes.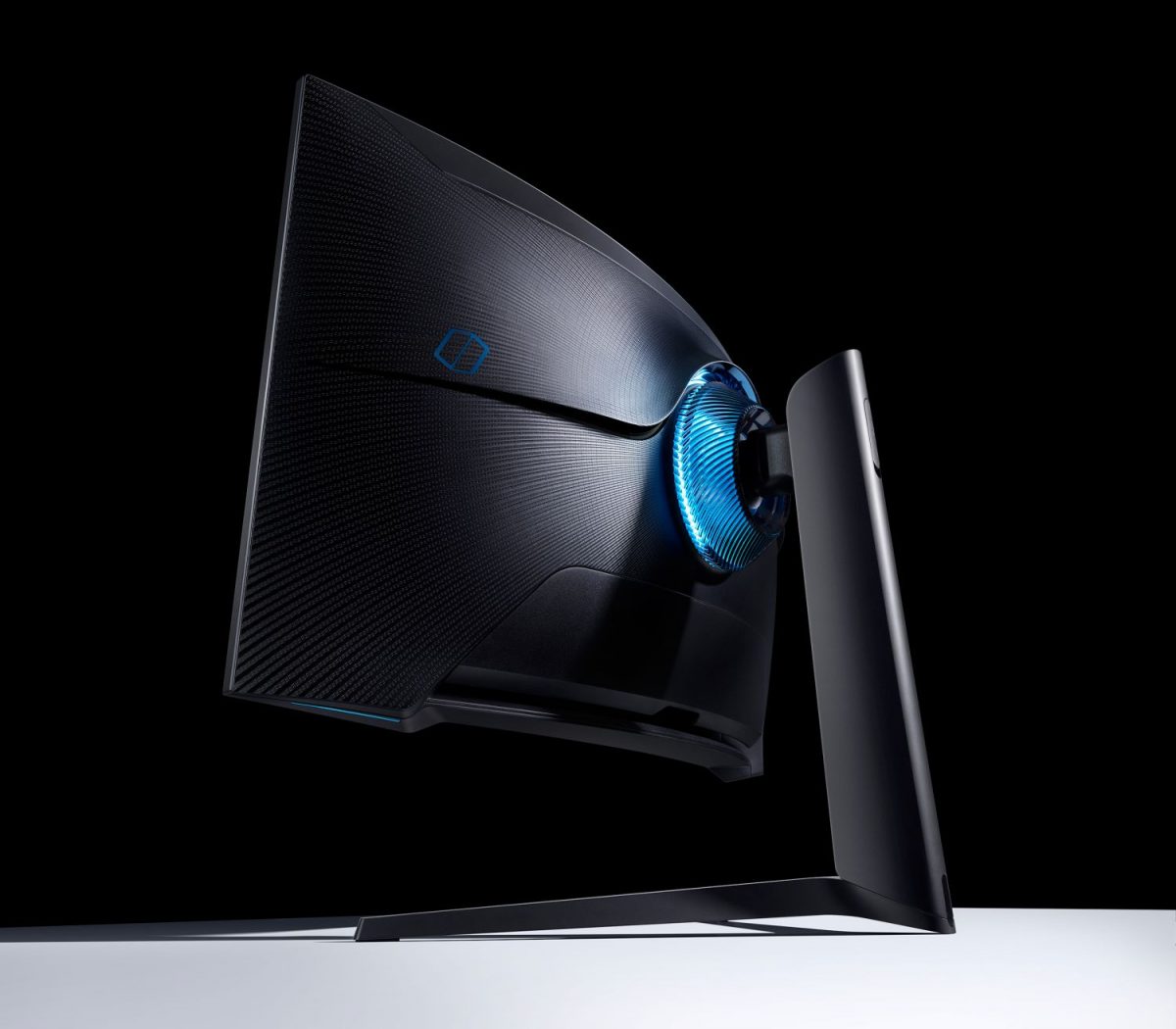 The G7 has a Quad HD (QHD) 2560×1440 display with an aspect ratio of 16:9 and a wide colour gamut thanks to its HDR600 panel. Unlike the G9, both the G7 variants come in a matte black exterior with, once again, a colour changing rear core lighting to add to the futuristic aesthetic of the gaming monitor.
Samsung has also announced that it has partnered with global esports organisation T1 Entertainment and Sports as its official display partner. Which means the tech giant will be supporting T1 with access to the latest gaming monitor technology Samsung has to offer for increased performance, precision and productivity.
Members of T1 based in Seoul will also be able to practice their skills using the new Odyssey gaming monitors.
The G9 will be available for pre-order at on Samsung's Lazada Flagship Store at S$2,899, while the 32-inch G7 is priced at S$1,349, and the 27-inch G7 is at S$1,119. More details on the pre-order can be found below.