[UPDATE] The Q950TS is now available in Singapore for S$12,999 and will come with a free Samsung Dolby Atmos HW-Q950T soundbar (worth S$2,899). You can find the TV at Samsung's online store and major consumer electronics and IT store. [END UPDATE]
Over the years, the TV has evolved immensely to suit our ever-changing needs. No longer confined to just watching shows, TVs are used to play games, and control various smart appliances around your home. The size of our screens have also been steadily increasing, and with it the viewing quality of the TV displays, from HD to Full HD, 4K, and finally 8K visuals.
All these changes are encapsulated in Samsung's 2020 QLED 8K lineup which includes their new flagship Q950TS QLED 8K TV. The first in the market to offer not only 8K resolution display, but also surround sound audio, all in a 15mm thin form factor.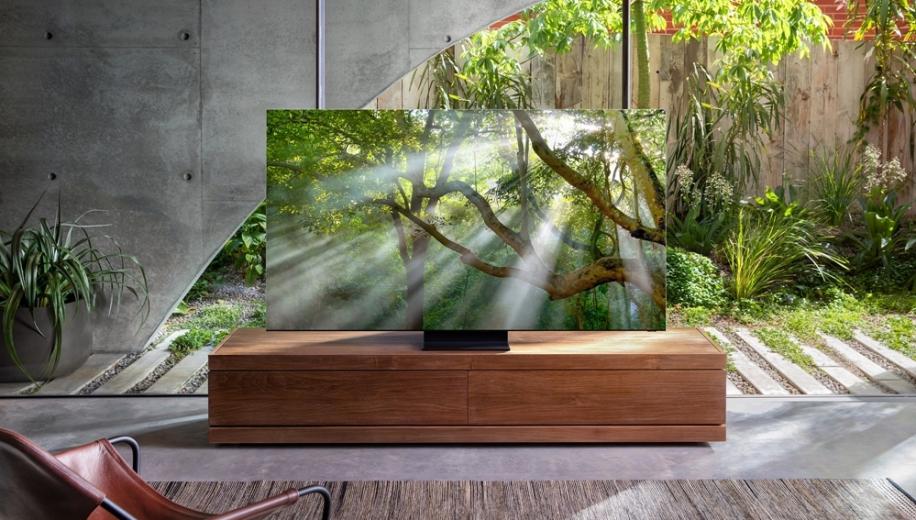 The Q950 comes in both 75-inch and 85-inch options and features Samsung's Infinity Screen effect, thanks to the elimination of bezels around the display to help give it a screen to body ratio of nearly 99-percent. This effect, when coupled with the Object Tracking Sound+ system which uses AI-based software to match the movement of audio sound with the movement of objects on the screen, helps to ensure viewers enjoy a truly immersive viewing experience when watching shows on the Q950.
Speaking of audio, the Q950 also comes with Active Noise Amplifier which helps to automatically detect noises such as a vacuum cleaner or a blender and automatically enhance the voice clarity in the show you are watching. No longer will you need to manually adjust the volume higher or suffer through trying to lip-read what the actors on screen are trying to say.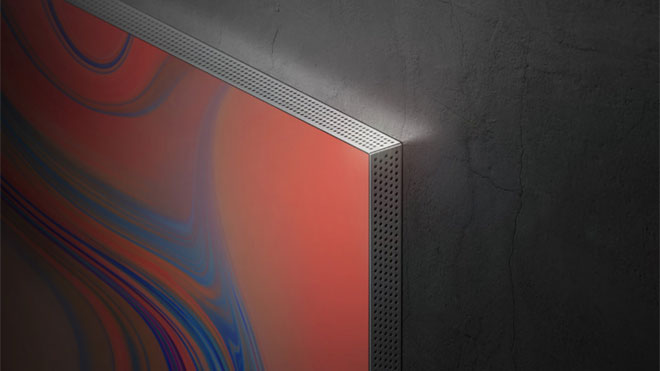 Those who own a Q-series soundbar at home can also enjoy one of the Q950's unique feature, Q-Symphony. With Q-Symphony, viewers will be able to pair the audio of both devices to create a multi-dimensional soundscape for viewers.
Through the Q950's next-generation Quantum Processor 8K, it is able to use its AI upscaling capabilities to help viewers experience the power of 8K resolution even if they are watching a show in lower resolution. Through machine learning, the Q950 is able to analyze and identify the characteristics of individual pixels. It then restores different elements of the image to create a clear 8K picture, regardless of the content source's resolution.
Of course, a good smart TV is not just about its displays and audio, it is also about the various other unique features it comes with to help add to the user's overall viewing experience.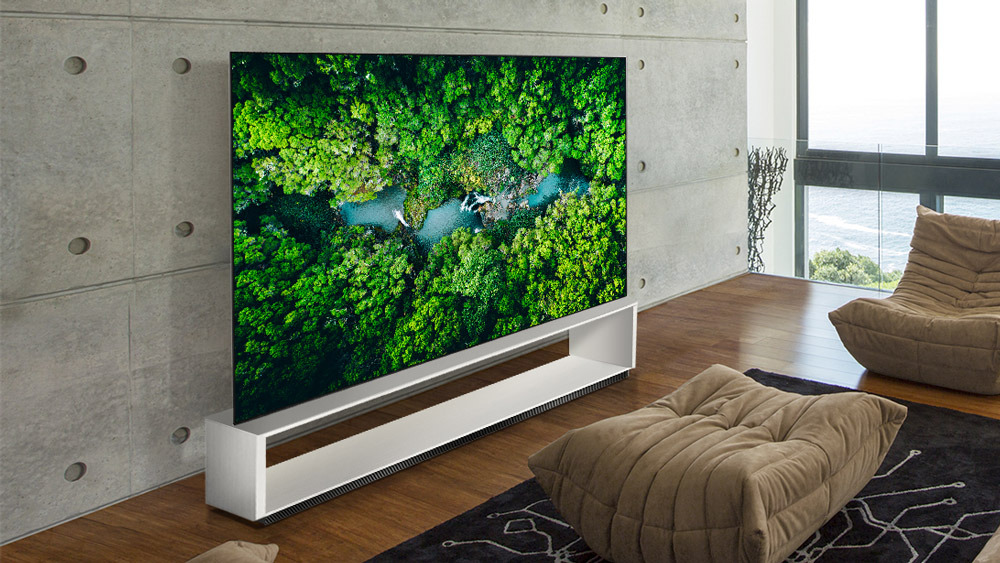 The Q950 comes with an improved Universal Guide which uses AI to help recommend shows, services, and TV channels to its user based on their viewing preferences. Another interesting feature called the Digital Butler allows users to control various smart devices in their home such as their smart lamp and fan through the Q950.
Additionally, with more users spending time on their mobile devices while watching content on their TVs, Samsung has introduced the new Multi-View function so that users won't miss a single detail on either screen. With Multi-View, users can cast the screen of their mobile devices onto the Q950, which will be displayed alongside their TV content.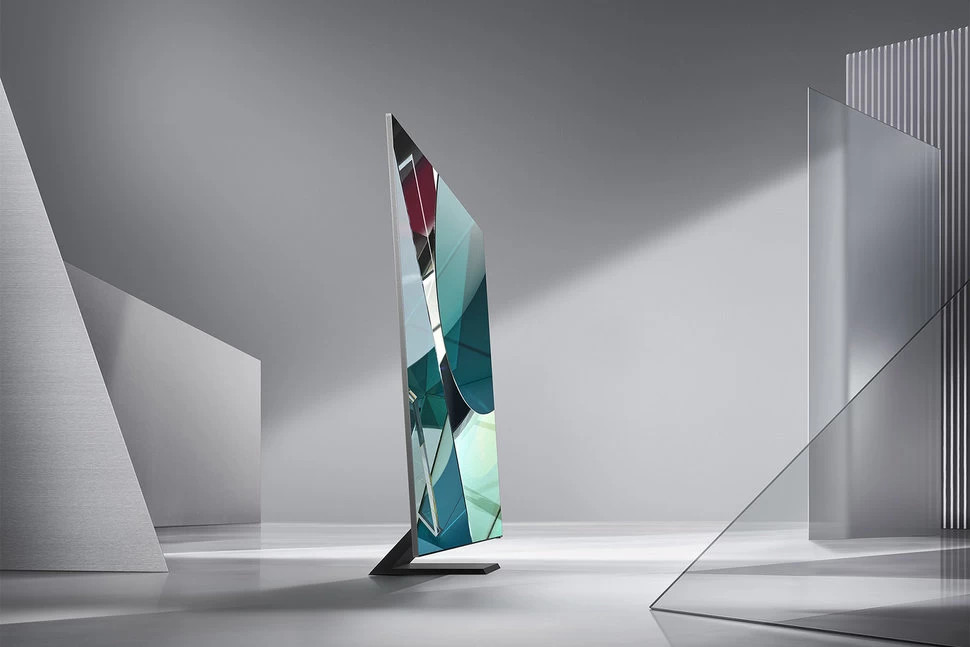 With this feature, you can live text your friends while watching a soccer match, or see yourself in real-time as you follow an online exercise class. The possibilities are endless and the Q950 also comes with 14 different layouts for users to customise their own viewing experience.
The availability and price of the Samsung Q950TS QLED 8K TV in Singapore has not been announced yet but with all these new features, we imagine it will be the Q950 will be a pricey one.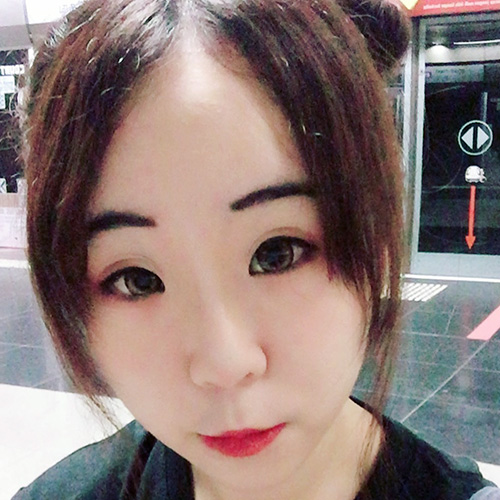 Germaine is a fun-sized introvert who loves nothing better than sleeping in on rainy days. She can be found reading fanfiction and manga while still waiting for her Hogwarts acceptance letter. It'll come eventually.
---

Drop a Facebook comment below!