Razer is back once again with four new additions to its lineup of Razer Blade laptops, from the Razer Blade Stealth 13 to the Razer Blade Pro 17. Each new laptop brings with it not only improved refresh rates but also the newest 10th-gen Intel core processors and new NVIDIA graphics cards for not only better gaming but also all your content creation and movie binging needs.
---
Razer's fastest gaming ultrabook has just gotten several major upgrades which allows users to game even faster than ever before on the Razer Blade Stealth 13. It now comes with a new 120Hz display, making it the first 13-inch laptop to carry such a high refresh rate as well as a 13.3-inch 1920 x 1080 Full HD matte display so you won't have to worry about glares when gaming on the ultrabook.
For users looking to do content creation on the Blade Stealth 13, there is the option of upgrading the screen to a 4K (3840 x 2160) touch display. As every Blade Stealth 13 also covers 100% of the sRGB colour space, this makes the ultrabook perfect for not just gaming but also video and  photo editing, as well as movie binging.
Powering all this is the new 25W variant of Intel's newest 10th-gen i7-1065G7 quad-core processor which can reach speeds of up to 3.9Ghz with Intel Turbo Boost technology, as well as the all-new NVIDIA GeForce GTX 1650 Ti GPU which comes with 4GB of GDDR6 VRAM to give up to an 80% increase in performance over the GTX 1050. These all work to give users get to enjoy their games such as the newly released Valorant with faster speed and renders with an ultrasmooth display, all on a 13.3-inch screen.
As with the next two Razer Blades announced, the Blade Stealth 13 comes with a new keyboard layout featuring a bigger shift key and smaller directional keys so misclicks and accidental hits are now less likely to happen. Each individual key on the keyboard can be customised with Razer's Chroma RGB backlighting.
The Razer Blade Stealth 13 is now available in Singapore with prices starting from S$2,999.
---
With the new Razer Blade 15 gaming laptop for 2020, Razer has removed the 60Hz refresh rate option, with the base model for the Blade 15 now carrying an impressive 144Hz on its 15.6-inch Full HD display that covers 100% of the sRGB space and comes with an ultra-thin 4.9mm bezel.
Meanwhile the advanced Blade 15 model comes with a staggering 300Hz refresh rate so users get super smooth visuals with little to no lag at all. An important fact for gamers, especially those playing shooter games where every second counts and a lag of just a second might make the difference between winning or losing. 
There is also a 4K OLED display option that comes in both touch and non-touch variants, for content creators and movie fanatics.
Other significant upgrades the Blade 15 received can be found under the hood, with the laptop now fitted with the latest 10th-gen octa-core i7-10875H processor, a step up from 6 cores last year. It also comes with all-new NVIDIA GeForce RTX 2080 SUPER GPU with Max-Q design, which helps to reduce render time and improve graphics fidelity.
As with the Razer Blade Stealth 13, the Blade 15 also comes with the improved keyboard layout featuring the bigger Shift key and smaller directional keys, with each individual keys customisable with RGB backlighting.
Lining the sides of the Blade 15 is a sizable array of I/O ports to ensure you are always capable of staying connected. This includes USB 3.1 Type-A ports, a HDMI port, a USB Type-C port, and a Thunderbolt 3 USB-C port.
The Razer Blade 15 will be available from 7 June 2020 and will be priced from S$2,799.
---
Content creators looking for a Razer Blade laptop specially catered to their needs can consider the new Razer Blade 15 Studio Edition which comes with a 15.6-inch OLED display with 4K support making it perfect for any graphics or animation-related work.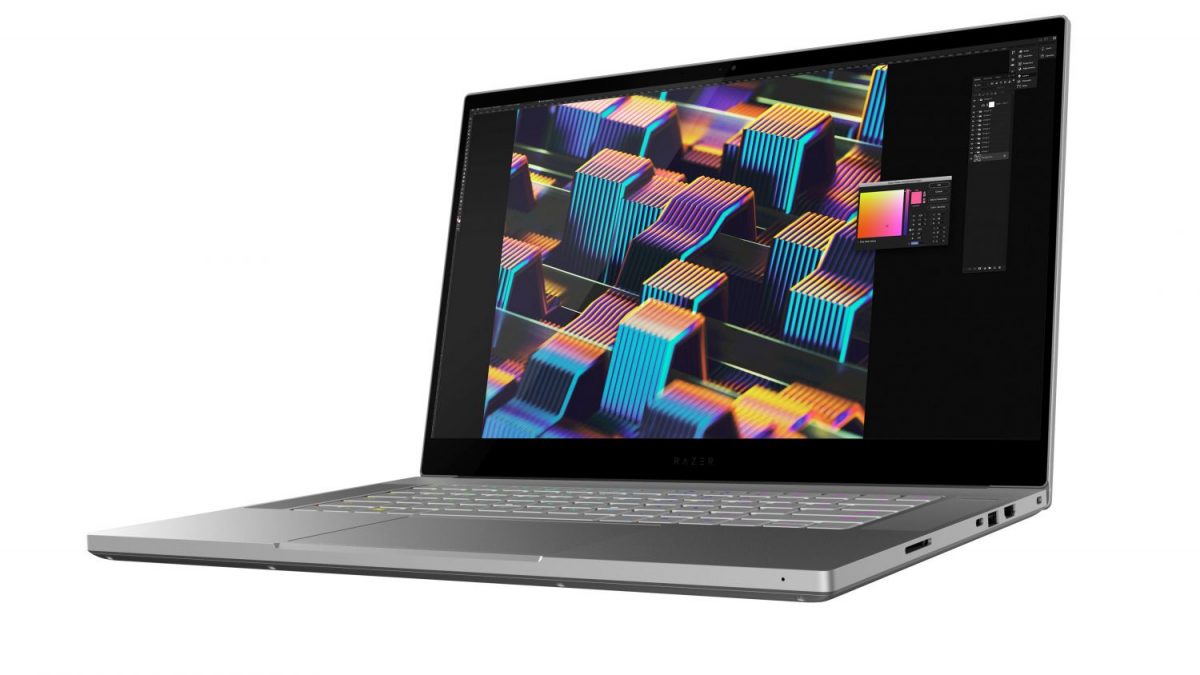 It also features ample processing power with the latest octa-core 10th-gen Intel Core i7-10875H processor which has a top clock speed of 5.1Ghz when used with Intel's Thermal Velocity Boose technology. On the other hand, all your heavy visual and graphical needs will be taken care of by the Nvidia Quadro RTX 5000 GPU, which has 16GB of GDDR6 memory for improved multitasking capabilities and 48 RT Cores for advanced ray tracing performances.
Unlike the other Razer Blade laptops in this list, the Blade 15 Studio Edition comes in a clean Mercury White aluminum finish with a Gorilla glass panel for increased durability so users can work with a peace of mind regardless of whether they are in a studio or out and about.
The Razer Blade 15 Studio Edition will be available in Singapore from mid-June and will be priced from S$6,899.
---
The newest Blade Pro 17 comes with both an option for a 4K 120Hz display, similar to last year's model, and a new 300Hz 1080p display for gaming-focused users, a step up from the already very fast 240Hz screen from 2019.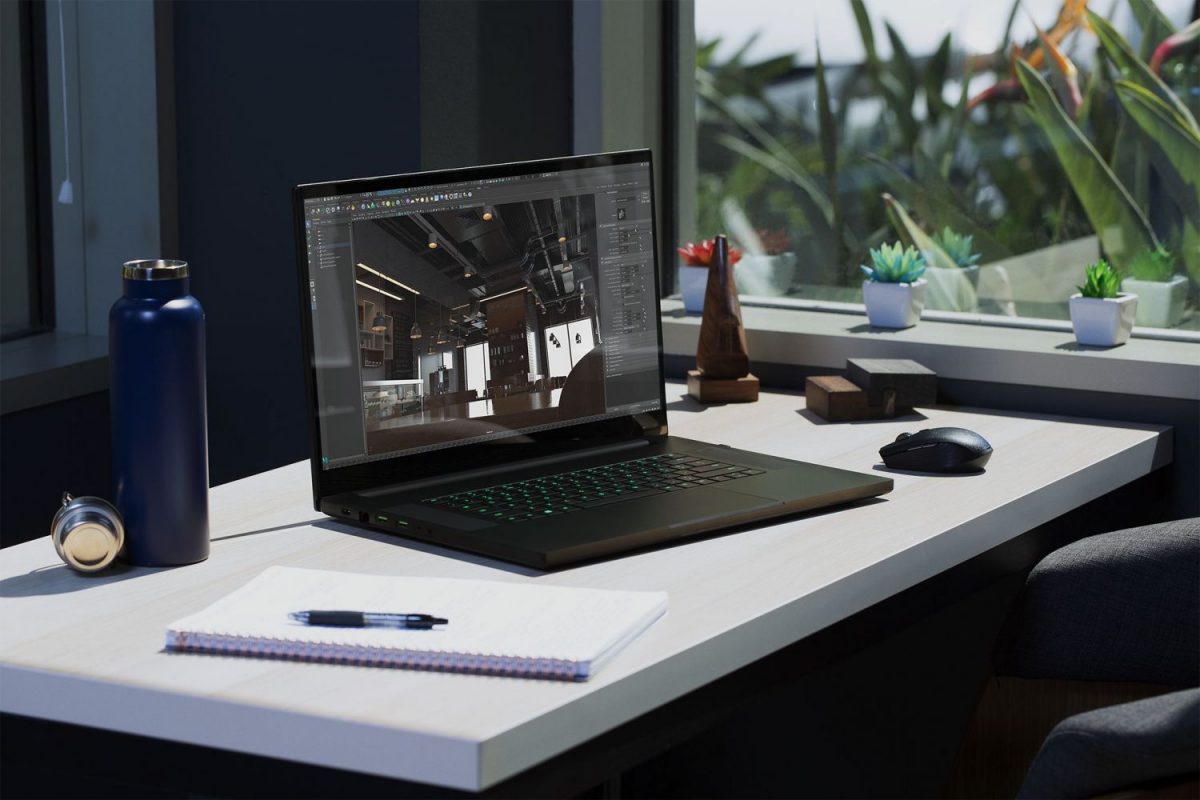 It is also fitted with the latest processors from both Intel and NVIDIA, which includes the octa-core 10th-gen Intel Core i7-10875H processor and can carry up to an NVIDIA GeForce RTX 2080 Super Max-Q, making it faster than its 2019 predecessor in both gaming and content creation.
Helping to keep the Blade Pro 17 from overheating when in heavy use is Razer's vapor-chamber cooling system, which though adds a little extra bulk to the laptop, does dissipate heat efficiently to allow users to push the threshold of performance on the laptop without having to worry about needless noise and uncomfortable levels of ambient heat.
Razer's new Blade Pro 17 brings with it all these new upgrades while retaining its signature minimalistic design, making it a huge plus for gamers looking to get themselves a new stylish gaming laptop.
As with the other new Blade laptops, the Blade Pro 17 also features a longer Shift key and smaller directional keys.
The Razer Blade Pro 17 will be available in Singapore from 18 June 2020 and will be priced from S$4,099.