Ahead of the August launch of the new and rebooted Saints Row, it is understandable that players are excited about the possibility of creating the criminal empire of their dreams. However, with the game being all about player personality, the ability to create a boss that fits your idea of a mob boss is key. To give players an early taste of the customisation action, the aptly named Saints Row: Boss Factory from Volition is now available for all to try.
As the name clearly suggests, this early experience gives you all of the extensive tools (save for items that require actual game progression) that will come in the full game when it comes to the small matter of creating your favourite boss, or bosses for that matter. With up to six slots, you can go crazy and prepare for the 23 August release of Saints Row ahead of time.
Getting your hands dirty is simple enough in Saints Row: Boss Factory, every boss you create through the multitude of options will generate a seven-character share code. Anyone with the code can just share it with others who want to take your creation out for a spin in the city.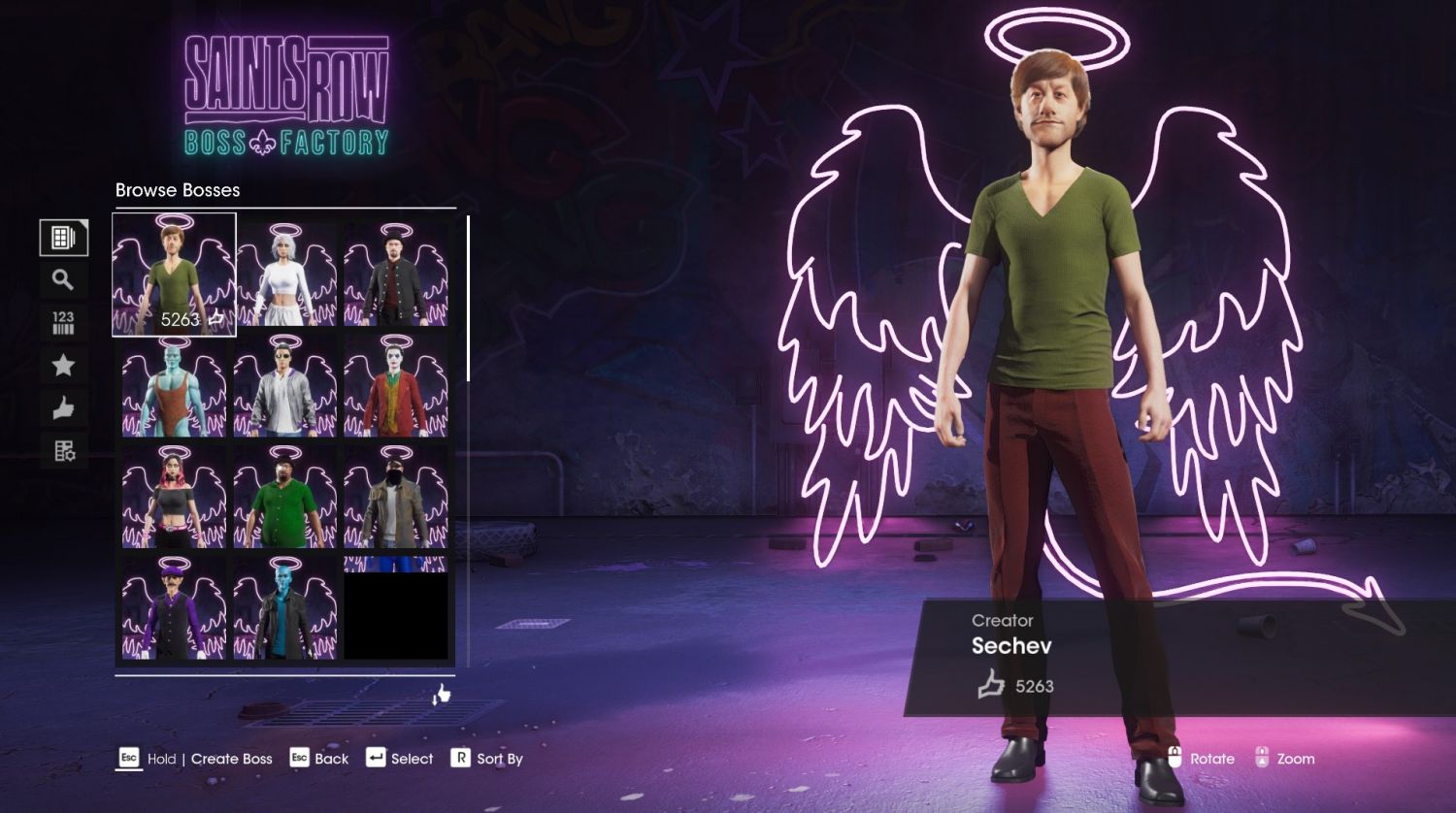 Of course, there are some incentives in store for players who jump into Saints Row: Boss Factory early. Creating your boss and sharing it with everyone else around the world will reward two exclusive DJ Helmets in the full game. If you want to get your hands on the exclusive Marshall Rocket Launcher, be sure to sign up for a Saints Row account or link it via the Boss Factory hub.
Obviously, what you create is entirely up to your imagination, and we have seen some truly inspired creations that will more than likely violate some copyright law. So, if you have always been hoping to create something truly memorable, like our own mascot turned human, the stage is yours, as we are definitely not cut out for mastering Saints Row: Boss Factory.
If you somehow wanted this monstrosity of a man leading your criminal organisation, do use the Share Code – bshyzzf.
---

Drop a Facebook comment below!