Fans of City Hunter will have another thing to look forward to. In addition to the French live-action remake, titled Nicky Larson (which is based on the French adaptation of the same name), in production right now, a brand-new anime movie is in the works.
To delighted surprise, a teaser trailer was dropped on August 2, 2018. You can check out the teaser trailer above.
This movie will hit all the fans in the feels. Well, first of all, they brought in the original cast to voice the characters, so none of that complaining about different voice actors making the characters feels too different. The music, judging by the trailer, will be the same, too. They used their old theme song "Get Wild" By TM NETWORK, which will for sure make you feel super nostalgic. And the best part? None of that Angel Heart rubbish!!!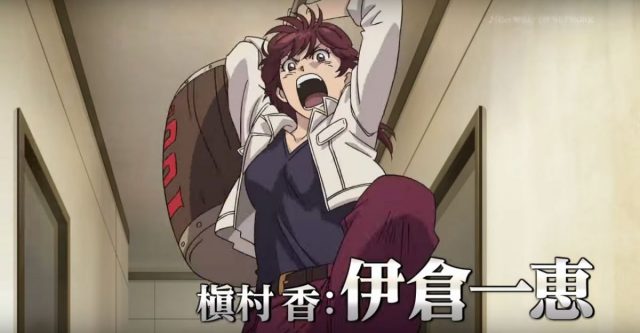 Not much has changed from the character designs either. The characters are given an updated look that's cleaner and more in line with current animation styles, but still stay true to their original designs. Ryo still has long, unkempt hair, wearing his signature blue blazer and red shirt. Kaori is still feisty with her short pixie cut. All these choices make sense when you learn who the people behind the scenes are. Kenji Kodama, the director of the TV anime, is set to direct the movie. Character design is done by Kumiko Takahashi, who worked as the animation director of the TV anime. Having the old cast and crew in the movie will certainly help in retaining the feel of what makes City Hunter so memorable.
\「#劇場版シティーハンター」新ビジュアル解禁?/
劇場版新ビジュアルが遂に解禁!!

そして、公開日は【2019年2月8日(金)】に決定?

公式サイトも新ビジュアル仕様にリニューアル?
▽こちらより是非チェックしてみてください▽https://t.co/zye0vTdydC#シティーハンター #CITYHUNTER #冴羽獠 pic.twitter.com/woW5kwftUJ

— アニメ「劇場版シティーハンター <新宿プライベート・アイズ>」公式 (@cityhuntermovie) August 1, 2018
Nothing has been released as of yet about the plotline and what our resident private eye will be up to. What we do know is that the release date is set to be on February 3, 2019. If that seems a little too long to wait, there's pre-sale of the tickets to tide you over, open on August 8, 2018. Early buyers will also get a replica keychain of the chalkboard used in the anime by clients to contact Ryo. Maybe you can try and use it to contact him to get rid of your problems, too.
\「#劇場版シティーハンター」第1弾特典付きムビチケカード?/
本日8/3(金)より全国の上映劇場にて発売開始です(一部劇場を除く)?
宣伝担当も早速購入してきました?
数に限りがございますので、お早めに?‍♂️

▽上映劇場はこちら▽https://t.co/bJbFyGjKLQ#シティーハンター #XYZ pic.twitter.com/4bBTfrGXUZ

— アニメ「劇場版シティーハンター <新宿プライベート・アイズ>」公式 (@cityhuntermovie) August 3, 2018
There are many adaptations of this particular franchise, from the earlier mentioned French Nicky Larson to a k-drama starring Lee Min-ho, but judging from the cast, director and art direction, this one is shaping up to be a great one for the fans.
Sorry Jackie Chan, but your version was just the worst.
Dea wishes she could play the latest Tomb Raider or Uncharted, but she can't, so instead she reads and watches other people play. On her down time, you can probably find her re-reading Captain Marvel. The Carol Danvers one.
---

Drop a Facebook comment below!