Seldom does one encounter a demo session under the one-hour timer, but the newly released Resident Evil 2 preview proves to be different. Aptly named 1-Shot, it clocks in a total playtime of exactly 30 minutes, where players are put through a single go-round to live or die.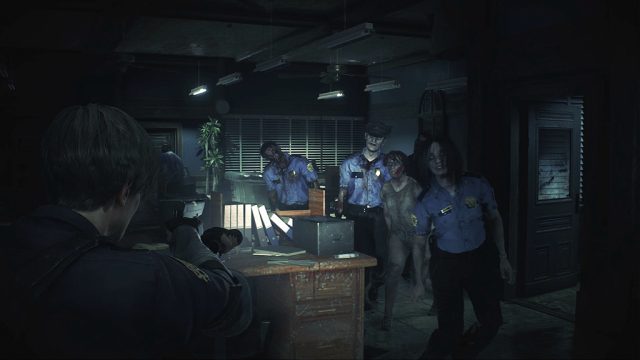 And while some have complained about the brevity of the trial, other enterprising individuals are finding creative – and surprisingly straightforward – methods to overcome the restrictions that come with it. Supposedly, the demo will no longer be playable once the 30-minute time frame is reached, and both PC and console users have figured out workarounds by either resetting the demo timer on Steam, or creating multiple profiles across PS4, Xbox One, and Steam.
Naturally, this means that the 1-Shot preview is no longer just a…one shot, which presents opportunities for enthusiasts to flex their speedrunning muscles. A host of sub-three-minute speedrun videos have already made their way online, with each record quickly being surpassed by another new contender. As of writing, the fastest attempt is set at an impressive 2 minutes 55 seconds, beating out the previous record holder by a mere two seconds. The video, for those interested, may be viewed below:
The demo is available now and will last till January 31, 2019, which leaves plenty of time to beat the clock – speed is the name of the game for these folks, after all.
It is worth noting, however, that Resident Evil 2 remake preview should be savoured at a comfortably slow pace, as there is plenty to explore. From the chilly fear lingering in the atmosphere to the upgraded visuals, Raccoon City and its mutated attackers have never looked more terrifying – and the gore only serves as an added bonus:
Gore just leveled up with #RE2. Read more: https://geekcu.lt/2Tx9HpG

Posted by Geek Culture on Saturday, January 12, 2019
---
Resident Evil 2 is slated for release on January 25, 2019, and will be headed for PS4, Xbox One, and PC. 
---

Drop a Facebook comment below!