In a concentrated market filled with many AAA games and countless other smaller titles, Scribblenauts was a breath of fresh air when first released. While shooters, action-packed franchises, and MMOPRGs have always remained mainstays of the industry, gaming enthusiasts were starting to look for something new, something a little different.
The answer came in the form of an emergent puzzle action video game, much to the surprise of many from the community.
In 2018, players can revisit the glory days of solving puzzles through Scribblenauts Showdown, scheduled for release on March 6 for the Nintendo Switch, PlayStation 4, and Xbox One.
To stay true to the fun-loving spirit of its predecessor, Scribblenauts' newest entry returns with the same imaginative fun and humour, with new social elements to boot. With a party-style gameplay, it's bound to keep players constantly on their toes, as they pit their creativity and intellectual mettle against other minds.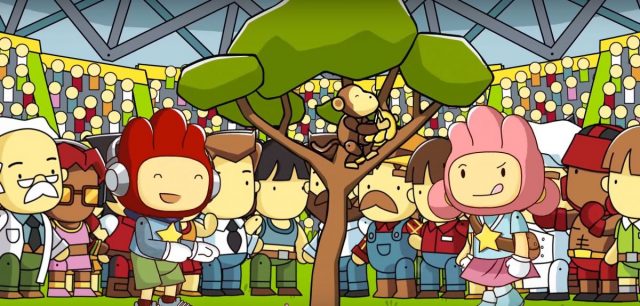 For example, the Versus mode sees a head-to-head battle between two players in more than 25 mini-games that differs from one session to another. To keep the party thrills going, individuals will be constantly shuffled into games in a continuous stream, while those who prefer to go solo can enjoy the rounds by themselves as well.
Meanwhile, the Showdown mode puts one's strategic thinking and creativity to the test. In a four-player face-off, players are required to imagine their way to victory – yes, really – through two different types of mini-games: the Wordy ones, where the best object or character from the game's 35,000-word dictionary is used to outsmart an opponent, and the Speedy stages, in which speed is key (as the name suggests).
Fans of the game can also expect the return of the Sandbox mode, in which up to two players are to solve objectives in eight new levels by means of summoning any imaginary object, and earning hidden Starites and achievements. An area unbound by the limitless potential of one's creativity, here is where imaginations run wild to make space for unexpected object interactions.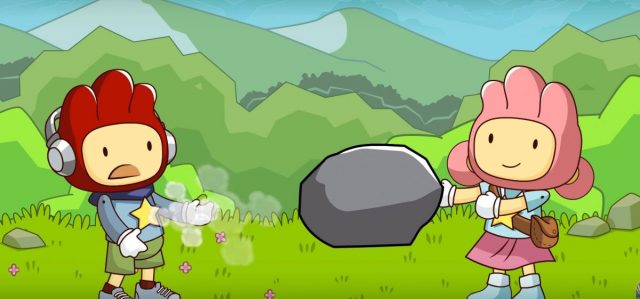 The family-oriented element of Scribblenauts Showdown introduces a customisation option for audiences. Players can either choose or design their own Scribblenaut avatar, and go on to further tailor the clothing and accessory choices through Starites and achievement completions.
Gather your wits, and unleash your competitive spirit, for the ultimate friendly showdown is just about to heat up!
---

Drop a Facebook comment below!