Let's face it, with the successes of Resident Evil 2, Devil May Cry V, and most recently, Resident Evil 3, Capcom is one satisfied organisation. While fans are no doubt looking forward to new numbered entries for the zombies franchise, and perhaps more DMC or Monster Hunter, there remains high interest in a Dino Crisis reboot. A new fan-made mod for RE3 could just be the beginning.
Dino Evil 3 mashes up the dinosaur classic with its more modern counterpart, transforming all of the zombies into creepy, tiny T-Rex. Jill Valentine also sports the iconic outfit of Regina, red hair and all. The mod can be grabbed on NexusMod. Of course, it is only for the PC version of Resident Evil 3.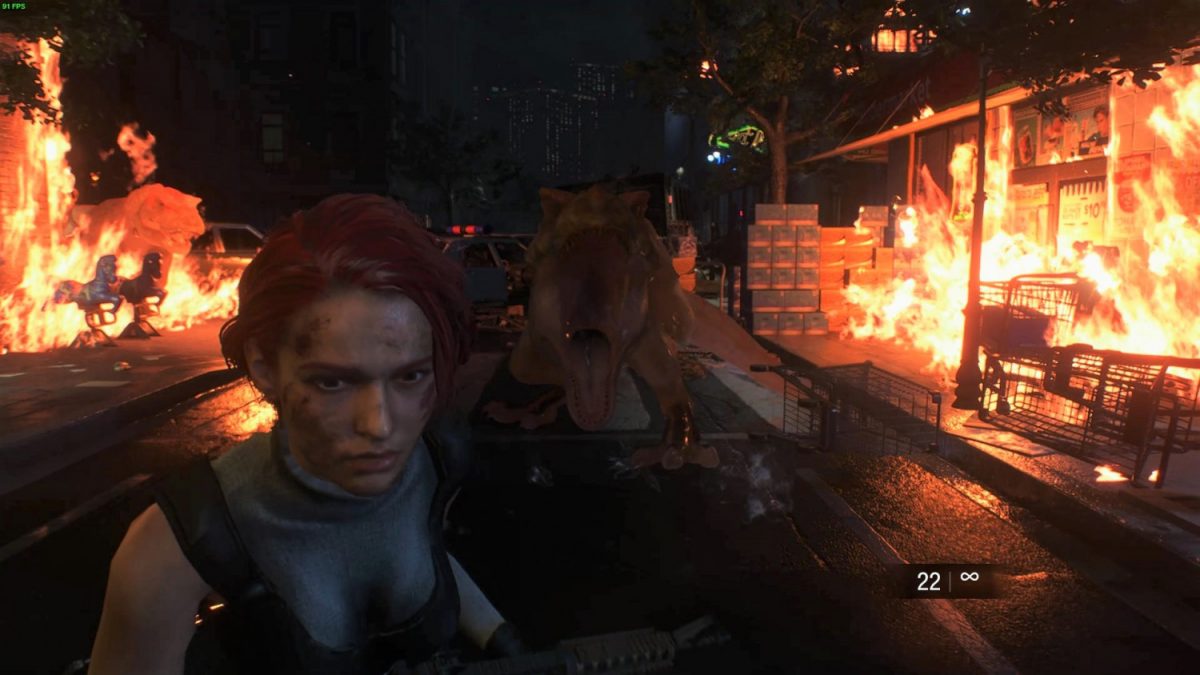 If that whets your appetite for more Dino Crisis, a team of passionate fans is also working on a remake in Unreal Engine 4. Capcom has not officially shut down the project, so it remains to be seen if Team Arklay's work will come into fruition.
Lastly, there is Dino Crisis Rebirth being headed up by a hardcore fan, Gemini. It aims to remaster the original PC version of the game to modern standards. Its latest trailer shows off the new DirectX 9 renderer that is being used for the remaster.
For the more technical-savvy of gamers, Gemini shared that most rendering techniques used in the original have been re-implemented and improved for the new version. As an example, the vertex effect is now dynamic, and no longer causes lag. For texture filtering, the new version "doesn't break a sweat at texture transparent corners disappearing into the void."
However, all these projects will likely pale in comparison to an actual remake by Capcom. Fingers crossed, as we hope for Dino Crisis to get its day in the jungle sun.
---

Drop a Facebook comment below!