Given the smashing success of GameStart 2014, it comes as no surprise that one of the best gaming conventions ever held in Singapore will be back for a second outing. With twice the hall space, loads of spanking new content, and the addition of a Business Day for industry insiders, GameStart 2015 is looking to up the ante for gaming events in Southeast Asia even further.
Press Start To Play
A gaming convention lives and dies by the titles it showcases, and GameStart continues to boast a lineup that will definitely get hardcore gamers excited. GameStart 2015 remains the greatest opportunity for local consumers to get some first-hand experience with upcoming AAA blockbuster games from the world's leading developers and publishers.
Some of these titles are only being released in 2016, so Singaporean gamers are in for an absolute treat! Check out the lineup:
Street Fighter V (Capcom)

Star Wars™ Battlefront (Digital Illusions CE, Electronic Arts)
Dark Souls III (FROM Software, Bandai Namco Games)

Deus Ex: Mankind Divided (Eidos Montreal, Square Enix)

Bloodborne: The Old Hunters (FROM Software, Sony Computer Entertainment Japan)

StarCraft II: Legacy of the Void (Blizzard Entertainment)

Mobile Suit Gundam: Extreme VS Force (Bandai Namco Games)
Uncharted 4: A Thief's End (Naughty Dog, Sony Computer Entertainment)

Naruto Shippuden: Ultimate Ninja Storm 4 (CyberConnect2, Bandai Namco Games)

Just Cause 3 (Avalanche Studios, Square Enix)

Tom Clancy's Rainbow Six Siege (Ubisoft Montreal)

Masquerada: Songs and Shadows (Witching Hour Studios,

Ysbryd Games

)
LEGO Marvel's Avengers (Traveller's Tales, Warner Bros. Interactive Entertainment)

Battleborn (Gearbox Software, 2K Games)

Fat Princess Adventures (Fun Bits Interactive, Sony Computer Entertainment)
Gravity Rush Remastered (Bluepoint Games, Sony Computer Entertainment)
Sword Art Online: Game Direction Edition (Bandai Namco Games)

More games are slated to be announced closer to the actual event date, so it can only get better from here! What's more, Sony's PlayStation VR will be making it's very first public appearance in Southeast Asia. Previously only open to journalists in closed-door sessions, visitors to GameStart 2015 will be able to try it out for themselves with a variety of demos at the show.
Of course, let's not forget the Star Wars: Battle Pod, proudly brought to you by us at Geek Culture, with special thanks to the fine folks at Bandai Namco Studio Singapore! For more details on how you can experience the Star Wars: Battle Pod for yourself at GameStart 2015, check out our announcement!
Good Game, Well Played
GameStart played host to a number of tournaments and exhibition matches last year, and with the growth of pro-gaming and e-sports in the region, this year's event is no exception.
First up, the Capcom Pro Tour Asia Finals for Ultra Street Fighter IV makes a triumphant return to Singapore. The best fighting game players in the region will compete for a prize pot of US$15,000 and a spot at the Capcom Cup 2015 Finals to be held in San Francisco in December.
Finalists include local legend RZR Xian, as well as Lee Chung Gon AKA "Poongko" from South Korea, Masato "RB|Bonchan" Takahashi from Japan, among other top players from Asia.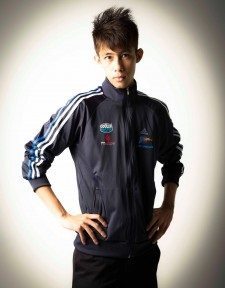 Encouraged by last year's overwhelming response, GameStart has once again collaborated with local FIFA e-sports personality Mohamed "Xtr3me3" Phirkhan to bring you Xtr3me3's GameStart FIFA 16 Champion's Cup 2015.
With support from sponsors Ingram Micro Games, Armageddon, SecretLab and Colosseum, this year's prizes are much more attractive – the champion can look forward to a S$2,000 cash prize along with a SecretLab ergonomic gaming chair worth over S$300.
Not only that, but the rest of the top 16 players will be taking home fantastic prizes in the form of cash and Armageddon gaming hardware. Expect some stiff competition!
Not to be outdone by the fighting game and sports game communities, Blizzard Entertainment will be holding live exhibition matches for 2 of their hottest titles: the upcoming Starcraft II: Legacy of the Void, and Hearthstone: Heroes of Warcraft.
Local gaming teams "No Use Talking" and "HontoniBuaySai" (hey, I don't come up with these names!) will also be going head-to-head on the main stage in special showmatches of Ubisoft's upcoming multiplayer shooter Tom Clancy's Rainbow Six Siege, to give gamers a taste of the intense action to be found in the long-awaited sequel to the acclaimed franchise.
Gray Is The New Black
Of course, what's a gaming convention without some sweet exclusive deals? While Sony has promised further details to come, one piece of news already has fans abuzz: Purchase a PlayStation 4 console from Sony's retail booth at GameStart 2015, and you could potentially go home with one of these limited edition 20th Anniversary PlayStation 4 consoles!
For Industry Insiders
On the 13th November, GameStart will also be hosting a conference, entitled Gaming in Asia: Trends & Insights. Hugues Ricour, Senior Producer at Ubisoft will deliver the opening keynote speech which will be followed by speakers from Twitch, Facebook, Mad Catz, DeNA and GEM Impact.
The Workforce Development Authority (WDA) will be officially supporting this conference and are hoping to encourage Singaporeans to learn more about the inner workings of the gaming industry. The WDA will be offering discounted tickets for the conference and more details can be found here.
Still not convinced to attend GameStart 2015? Check out GameStart's official website and Facebook page for even more reasons to visit! 1-day and 2-day passes to the event are now available online via Peatix and at selected game retailers.
GameStart 2015 will take place from 13-15 November 2015 at the Suntec Convention Centre, Halls 401 and 402. See you there!
Brian loves video games, gadgets, and comic books – in other words, all things geeky. Obsessed with lifting things up and putting them down repeatedly, he also loves ice cream, putting things together, and the occasional good book.
---

Drop a Facebook comment below!

---