The world of Pokémon Scarlet and Violet is about to expand! The latest August 2023 Pokémon Presents showcased a number of new features and updates that will expand the story of the Paldea region and offer exciting new ways to play.
Get Mew and Mewtwo!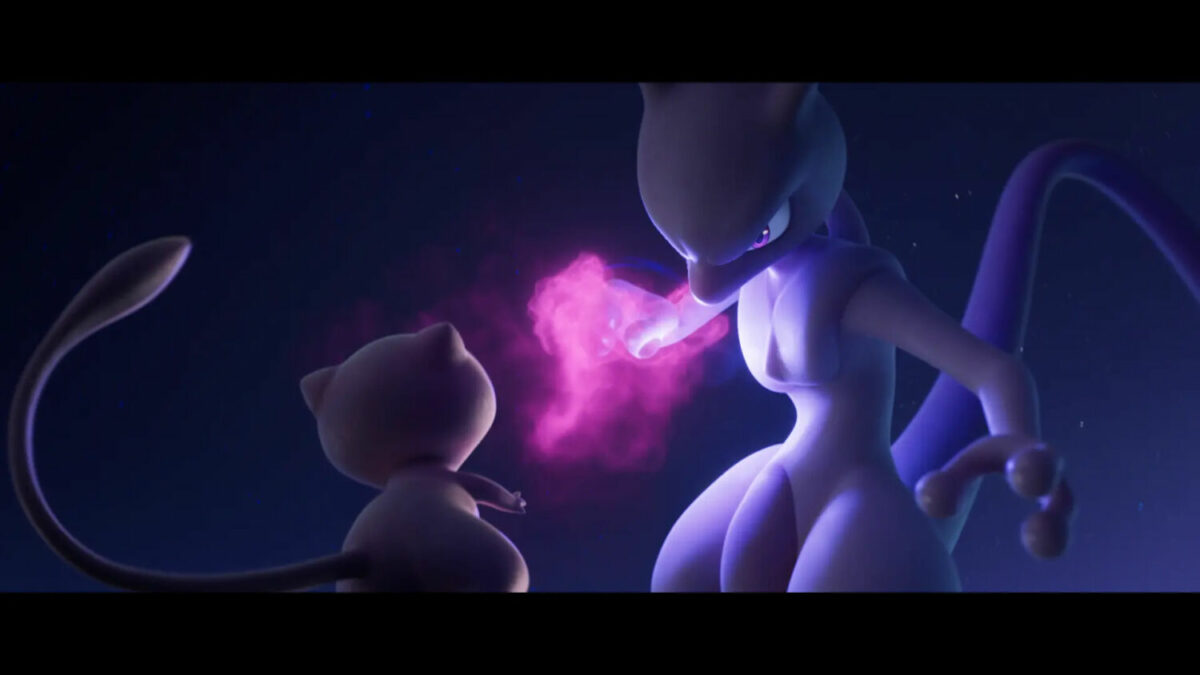 The mythical Mew and legendary Mewtwo are making their way to Pokémon Scarlet And Violet! Up till 18 September 2023, at 7:59 a.m. PDT, players will be able to redeem a special Mew via Mystery Gift with the password GETY0URMEW. The Mystery Gift can be accessed by opening the main menu in the game and selecting 'Poké Portal', then 'Mystery Gift'.
Each Trainer's Mew will arrive at level 5 with a different Tera Type, Nature, and move set — meaning that your Mew will truly be one of a kind!
Meanwhile, Mewtwo adorned with the Mightiest Mark will be appearing in 7-star Tera Raid Battles during 31 August 2023, at 5:00 p.m. PDT to 17 September 2023, at 4:59 p.m. PDT. Marks give your Pokémon a special title when it is sent into battle. As such, sending out a Mewtwo with the Mightiest Mark will be shown as 'Go! Mewtwo the Unrivaled!'. This is a rare opportunity to obtain Mewtwo in Pokémon Scarlet and Violet.
In addition, sending Mew into a Tera Raid Battle against Mewtwo might just spark something special in the face-off.
The Hidden Treasure of Area Zero Part 1: The Teal Mask
Previously unveiled on Pokémon Day this year, Pokémon Scarlet and Violet is getting a two-part DLC titled The Hidden Treasure of Area Zero. Part 1 of the expansion, dubbed The Teal Mask, will arrive 13 September. There will be exploration aplenty as trainers embark on a school trip to the land of Kitakami, meeting new characters and uncovering the mysteries behind the land's rich history.
What's more, the legendary Pokémon residing in Kitakami, Ogerpon, appears to have a special Terastallised state that differs from other Tera Pokémon. What this entails, along with Ogerpon's Type, Abilities, and move set, still remains a mystery.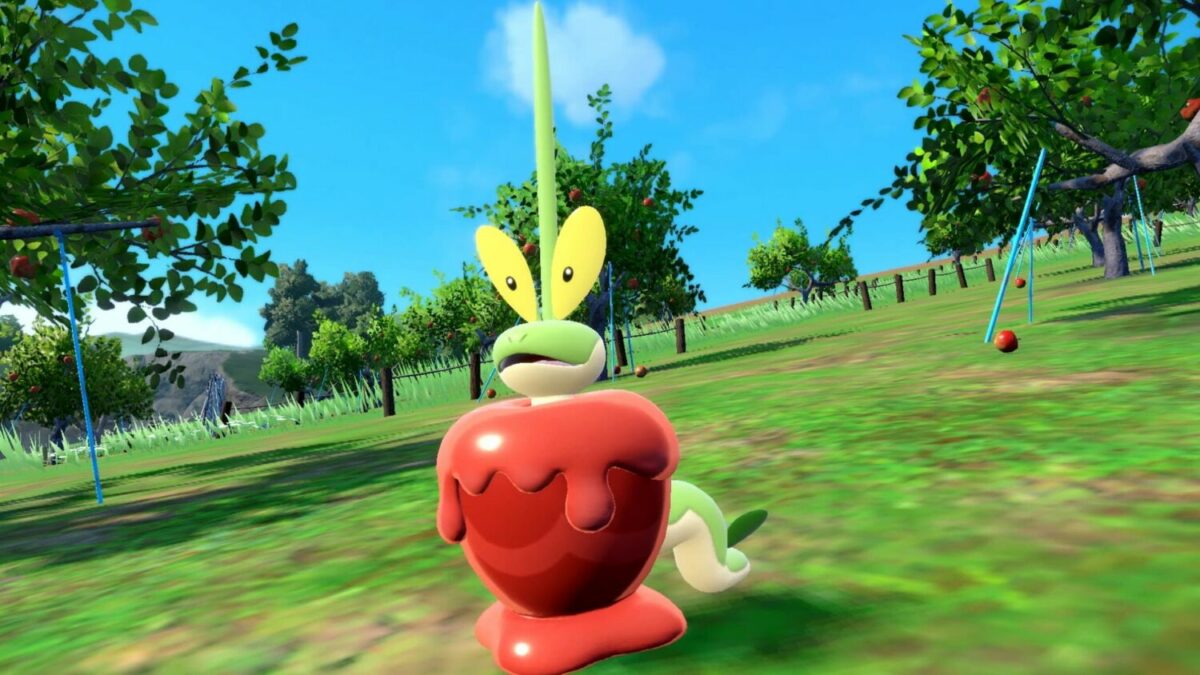 New Pokémon Dipplin, an Evolution of Applin, was also revealed to be a part of The Teal Mask. The Candy Dragon Pokémon retains its Grass/Dragon typing, similar to its fellow Applin evolutions Flapple and Appletun, though its not yet clear how this new evolution is achieved.
Dipplin learns a new move, Syrup Bomb, which is a Grass-type special attack that causes the target's Speed stat to lower each turn for three turns. It also gains a new Ability, Supersweet Syrup, which lowers the evasiveness of opposing Pokémon.
The land of Kitakami offers a new way to interact with Pokémon — Ogre Oustin'. This whimsical event tasks trainers with riding their Pokémon and collecting Berries by bursting colourful Ogre Balloons, and delivering those precious prizes to the Berry Tables. Ogre Oustin' offers the chance to team up with up to three fellow players either online or via local wireless connection.
The rewards are tantalising — mochi that can bolster the very essence of your Pokémon's prowess, elevating their base stats. And if you dare to dream even bigger, Fresh-Start Mochi stands ready to wipe the slate clean and reset your Pokémon's base points.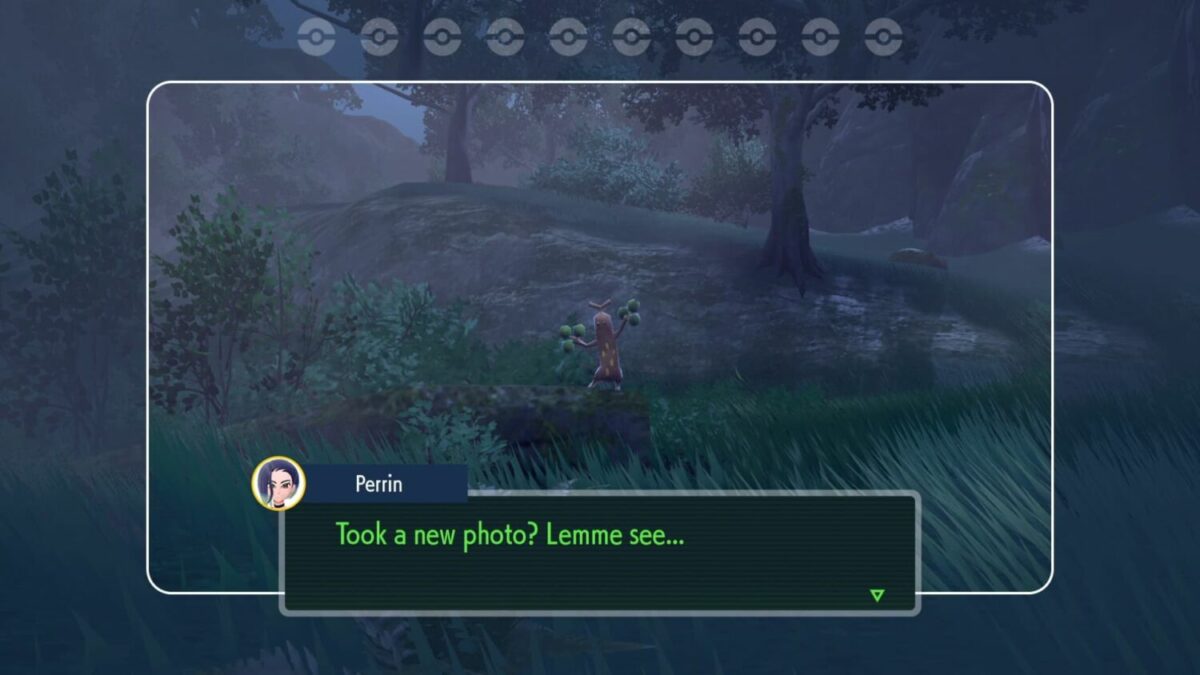 Perhaps the highlight of Kitakami is one that's sure to appease Pokémon Snap fans. With the aid of new character Perrin, players will be able take snapshots of Pokémon in the Timeless Woods of Kitakami.
New photography features will also be making their way into the game. With the help of a new Roto-Stick, players will be able to take photos of friends and Pokémon with wider angles. In addition, trainers will be able to direct Pokémon for a perfect photo-finish. By telling Pokémon that are waddling around to wait in place, it becomes easier to set up the ideal angle for Pokémon photos.
Another welcome photography feature enables players to share photos taken during Union Circle sessions with the other members of the group.
More to look forward to
The Pokémon Presents also offered a peek at what Part 2 of the DLC, called The Indigo Disk, will bring to the games. New features include a brand new Pokémon League, known as the BB League, as well as the ability to fly (instead of simply glide) with Koraidon or Miraidon.
Base decorating will make a triumphant return in The Indigo Disk, allowing players to spruce up the Blueberry Academy clubroom that they'll be spending their time in during the expansion. Here, players can invite familiar faces from the Paldea region to talk, take photos, and battle. Defeating one of these Trainers in battle will let players learn more about them and even trade Pokémon.
Archaludon, the Evolution of Duraludon, will also be making an appearance in The Indigo Disk. It learns a powerful new Electric-type move, Electro Shot. Under rainy weather conditions, Archaludon can immediately fire off this attack without having to spend time charging it up. Other Pokémon that trainers can expect in the The Hidden Treasure of Area Zero expansion include new Paradox Pokémon — Raging Bolt in Pokémon Scarlet and Iron Crown in Pokémon Violet.
After the release of The Hidden Treasure of Area Zero Part 1: The Teal Mask for Pokémon Scarlet and Violet, limited-time mass outbreak events will begin. The first mass outbreak event will feature Clefairy, running from 28 September 2023 to 1 October 2023. In these special mass outbreaks, trainers will be more likely than usual to encounter Clefairy with the Upbeat Mark. While Clefairy may be found in Kitakami, they aren't normally found in the Paldea region, making this an excellent opportunity to capture the Fairy-type Pokémon. Purchasing The Hidden Treasure of Area Zero is not required to participate in this mass outbreak event.