The more the merrier, or so the saying goes. It comes as little surprise, then, that bigger party sizes are a much-requested feature across all platforms for gaming enthusiasts – and it seems PS4 owners can finally have access to a more interactive experience.
In a blog post by Sony, the company has detailed a list of new updates for its new Preview Program, which allows players to take an advance look at improvements to the Party function, such as enhanced audio quality, better network connectivity, and 16-player parties. The initiative, however, is still in its early stages, and currently only remains open to selected testers.
Interested parties can begin by registering their interest on the official PS4 website, but the opportunity comes with a caveat in tow: individuals will be unable to join Parties or using Share Play with non-testers as the program is underway.
Those who have successfully chosen to participate in the Preview Program are set to receive a preview code that can be redeemed on 20 qualifying accounts, so that they can share it with their friends and try out the new updates together. Sharing is caring, indeed.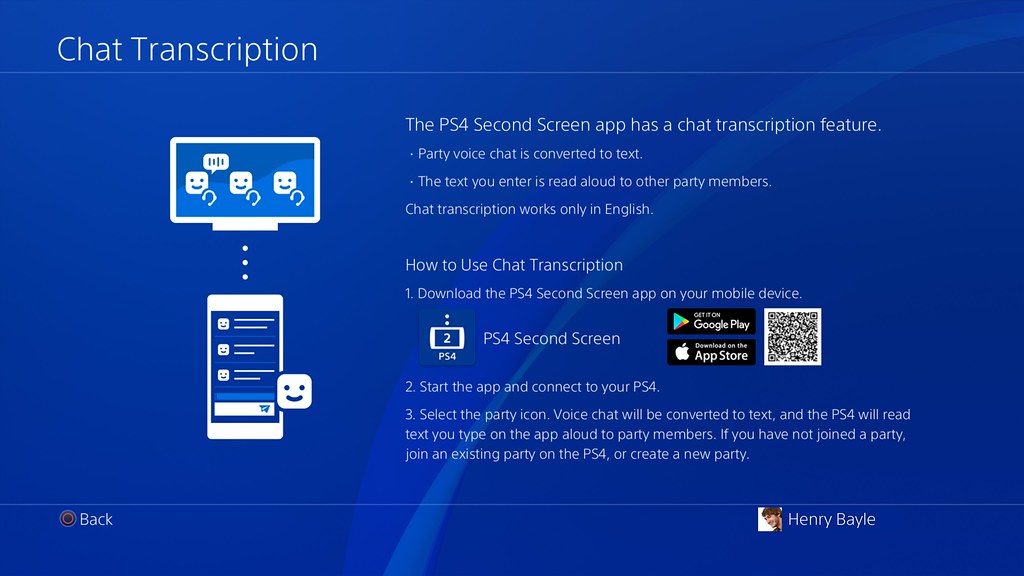 For testers based in the US, a chat transcription feature is also available via the Party tab and on the PS4 Second Screen app – the latter allows party voice chat to be converted to text, and text entered by players to be read aloud to other party members.
Considering how Xbox One has upgraded its party size from eight to 12 back in 2015, this feature has been a long time coming for Sony. Should the test be a success, it would push PS4 to support the biggest party group among all the platforms – including the previous generation, where Xbox 360 featured party chat but PS3 did not.
Perhaps a turnabout is in order.