PlayStation 4 was released four years ago, but it's still pulling in new gamers with its hardworking hardware, ease of use, and critically-acclaimed PS4-exclusive titles. It's certainly attractive, but the lack of backward compatibility has always been a slight point of contention for players, especially since competitor Xbox One is equipped with this feature.
With PlayStation 5 certainly in the pipeline, the hope remains for this nifty addition to be introduced. While there's no word of confirmation at this stage, it seems that the possibility may very well become a reality – if an updated version of one of Sony's US patent is to be believed.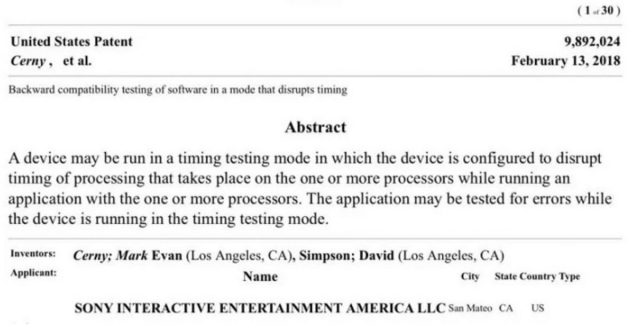 On February 13, 2018, the statement "Backward compatibility testing of software on a mode that disrupts timing" was noted on said patent. It does suggest that Sony is either carrying out, or has carried out, testing for the feature, which could herald a change in direction on the company's side of things.
Still, fans should take the news with a pinch of salt. It's a well-established fact that Sony has taken a stand against backward compatibility, and president Jim Ryan of Sony Interactive Entertainment has once stated that it is "one of those features that is much requested, but not actually used much" while expressing disbelief at people really wanting to play PS1 or PS2 games.
Whether the industry giant would actually change their stance remains to be seen, but implementing backward compatibility to their forthcoming projects would certainly make for a welcome move. Now, if only we know when PS5 is heading to our shores…