In case you haven't heard, The Witcher is making its way to Netflix! The series will be led by showrunner and executive producer Lauren Hissrich, who has written and produced other hit Netflix shows such as Daredevil and The Defenders.
On February 24, Lauren tweeted a picture of the completed pilot episode script, letting eager fans know that the series is making good progress.
#TheWitcher pilot is out for notes, and I'm out for the weekend to spend some time with my kids. See you bright and early on Monday! pic.twitter.com/qjAr5reRgB

— Lauren S. Hissrich (@LHissrich) February 24, 2018
She also tweeted a screenshot of her computer files, giving us a rare insight into the writing process and letting us see just long it takes to write an episode, starting from her pitch draft on December 3 all the way to the finished episode on February 24!
I missed so many questions during my weekend away, but someone asked how long it takes to write a pilot. Here's my process on #TheWitcher, via my computer files — pic.twitter.com/zMEjdB4A3m

— Lauren S. Hissrich (@LHissrich) February 27, 2018
The Witcher Netflix series will be based on the original short stories and novels written by Andrzej Sapkowski instead of the highly successful games from CD Projekt Red. Game fans shouldn't worry though, as we will still be seeing many familiar characters in the show, as detailed in Lauren's tweets.
And now, all in one handy thread… #TheWitcher characters.

GERALT IS:
Stoic.
Circumspect.
Balanced.
Fierce.
Soft-and-squishy-in-a-tiny-place-in-his-heart-that-he'll-never-reveal-until-maybe-the-end-and-even-then-it-will-just-be-a-hint

— Lauren S. Hissrich (@LHissrich) February 23, 2018
In a series of tweets, she listed 13 characters who will be appearing in the show, namely Geralt, Yennefer, Ciri, Roach, Triss Merigold, Jaskier (Dandelion), Cahir, Regis, Vilgefortz, Emhyr, Milva, Leo Bonhart, and Borch Three Jackdaws/Villentretenmerth.
These came along with short, humorous descriptions of the characters, for example, our trusty horse companion Roach is "Really-annoyed-with-this-game-because-we-can't-pretend-all-Roaches-are-the-same-so-she'd-prefer-some-singularity-and-individual-recognition-instead-of-all-being-lumped-together-by-blatantly-horsist-people."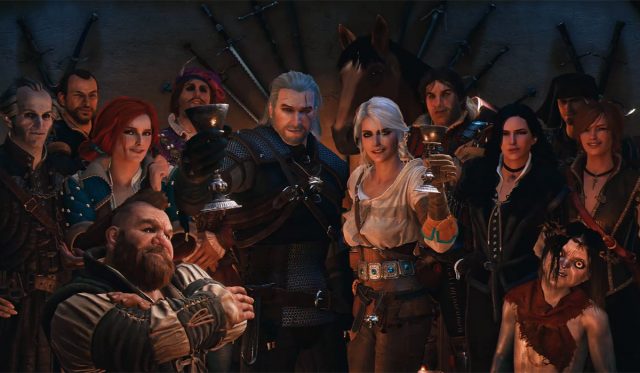 As for the Witcher games, it seems like CD Projekt Red has put that project to rest as they are now full steam ahead on their next futuristic game Cyberpunk 2077.
It's still some time before the series starts filming but it seems like the show is in the safe, competent hands of showrunner Lauren, whose regular updates are certainly appreciated. In the meantime, who do you think should play Geralt?