Yesterday, Nintendo released another Nintendo Direct on their YouTube channel, encapsulating all the announcements, reveals and releases set to take place in the near future.
General Manager of Nintendo Shinya Takahashi acted as the event's announcer and surprised many of us with launches taking place yesterday, and today! Before you go rushing off to the Nintendo Switch eShop, check out everything you need to know from the latest Nintendo Direct.
Super Nintendo Games Are Coming To Switch (September 5)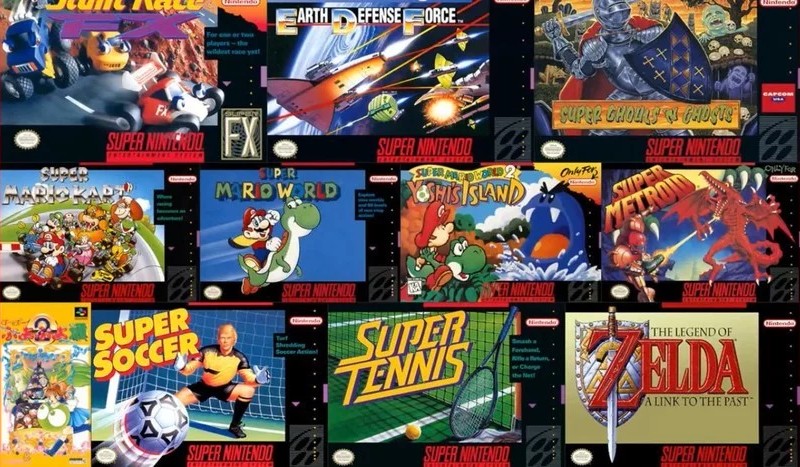 Don't call it a comeback! Nintendo is dropping 20 Super Nintendo Games today with old-school favourites such as Super Mario World and The Legend of Zelda: A Link to the Past as well as surprising additions like Stunt Race FX.
Nintendo will also be releasing a new line of Super Nintendo Entertainment System (SNES) controllers for purchase at US$29.99. However, they're exclusively for Nintendo Switch Online members.
Overwatch – Legendary Edition (October 15)
Everyone's favourite fast-paced, team-based shooter from Blizzard is finally coming to Nintendo Switch! It will feature all the latest updates as well as a Nintendo Switch-exclusive motion control.
Luigi's Mansion (October 31)
If you love ghosts and vacuums, you'll love Luigi's Mansion 3 and the never-before-seen floors you'll get to explore; including an Egyptian-themed floor and an entire floor with a pirate-themed restaurant.
There is also a new party-mode called Scream Park where two to eight players can battle it out on one Switch system. Will you be on Team Luigi or Team Gooigi (adorable).
Super Smash Bros. Ultimate Updates
Banjo and Kazooie are now available as downloadable content (DLC)!
In other news, Terry Bogard from Fatal Fury is coming to Super Smash Bros. Ultimate in November, leaving one last Challenge Pack to be announced. However, Nintendo confirmed that there are other DLC fighters currently in development.
The Legend of Zelda: Link's Awakening (September 20)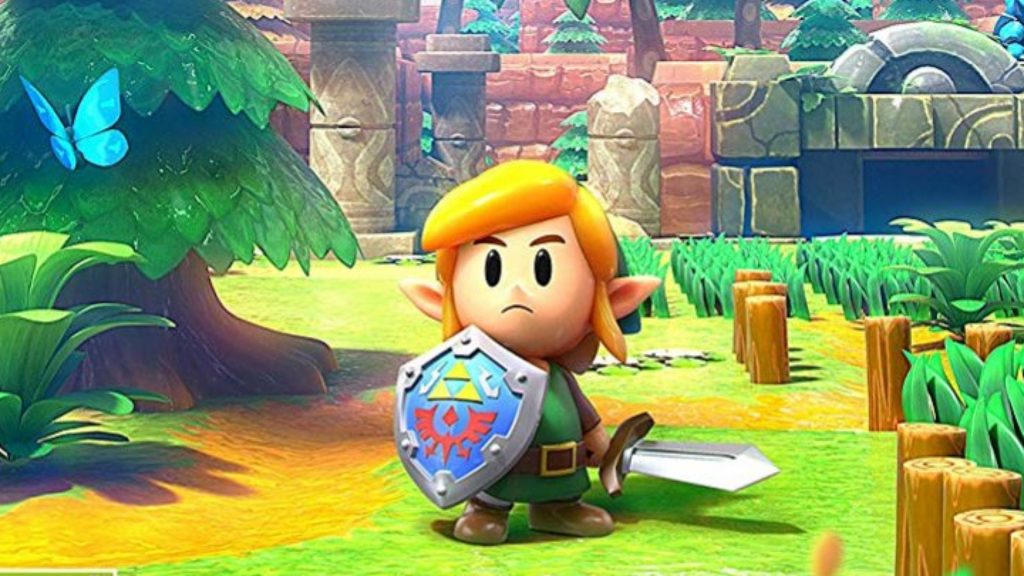 The launch of the latest addition to the monumental franchise is just around the corner. A brand new feature called the Chamber Dungeon allows you to build your own dungeon by placing chambers you've earned during your quest. You can include plus effects to customise your Chamber Dungeon and if you own an amiibo from The Legend of Zelda series, you can save your dungeon and share it with friends!
Keep a lookout for some familiar faces during your journey!
Super Kirby Clash (September 4)
Do you love Kirby? Great! Nintendo is giving you four Kirbys! Super Kirby Clash is a free-to-start co-op game in which players accept quests in town and go into wicked boss fights.
You'll get to choose between four Kirbys: Blade Hero, Hammer Lord, Doctor Healmore and Beam Mage. Players can look forward to over 100 levels and it's already available on the Nintendo Switch eStore.
Divinity: Original Sin 2 – Definitive Edition (September 4)
Begin your adventure on Nintendo Switch with Divinity: Original Sin 2. It's already available so go check it out!
Create your character and customise their background, class and appearance before setting off into the world. Play alone or online in a party of up to four members.
Pokémon Sword and Pokémon Shield
Including the reveal of some new pokemon such as Polteageist and Cramorant, Nintendo shared more information on some game features.
The avatar customisation in Pokémon Sword and Shield has expanded to include categories like makeup and outerwear.
Another big feature is Pokémon Camp! Essentially the updated version of Pokémon-Amie, players get to interact with all their pokemon and develop friendships. You can also visit other player's camps and befriend their Pokémon.
Always wanted to try Brock's cooking? Try your hand at making your own dishes, but only if it's Curry. Who knew there could be over 100 recipes?
The Witcher 3: Wild Hunt – Complete Edition (October 15)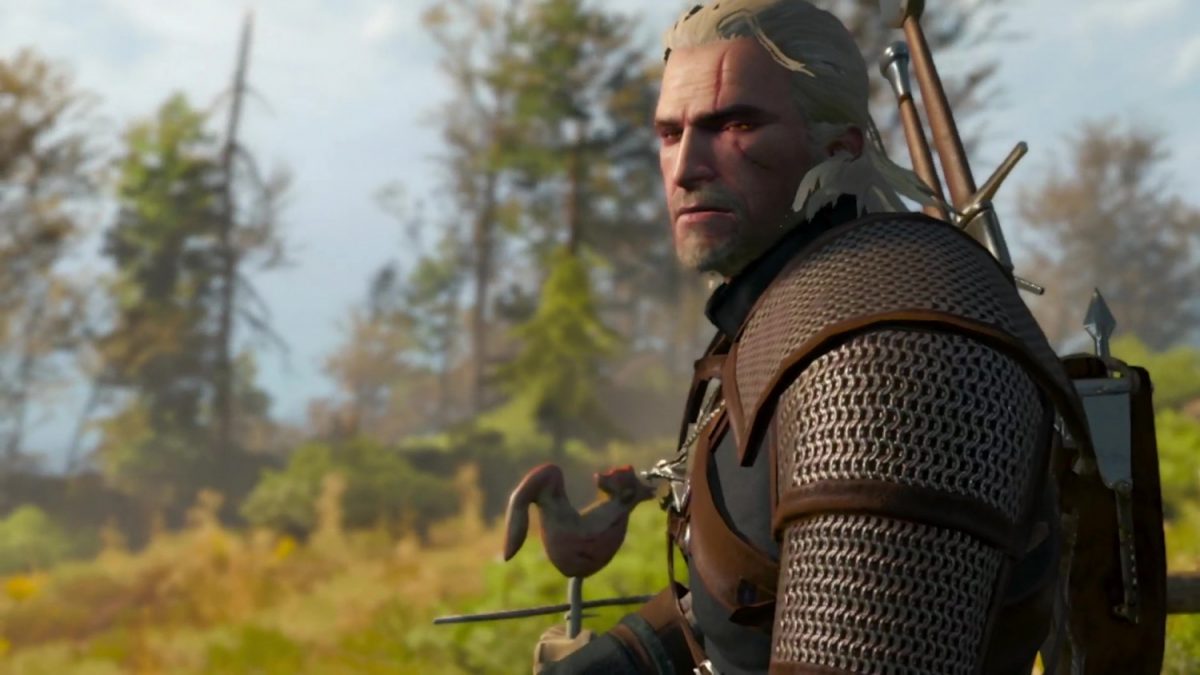 One of the best games ever is finally going to be portable! You'll be able to play with all the DLCs and game expansions anywhere you go. Nuff' said.
Animal Crossing: New Horizons (March 20, 2020)
This adorable little snippet is a promotional video for the Deserted Island Getaway Package, the premise of Animal Crossing: New Horizons.
Similar to the Pokémon update, this update focuses on the crafting aspect of the game where you get to collect raw materials from your environment. All this through your special "NookPhone".
This not-so deserted island also allows you to play and live with up to four players on one system or up to eight players online.
Xenoblade Chronicles – Definitive Edition (2020)
Xenoblade Chronicles which was initially launched on the Nintendo Wii will see the light of day again with the Definitive Edition coming to Nintendo Switch!
Here Are The Other Updates:
Trials of Mana will be getting a remake and will be out April 24, 2020.

Investigate the mysterious tale in Return of the Obra Dinn coming Fall 2019.

Game Freak, the makers of Pokémon will be releasing a new game entitled Little Town Hero on 16 Oct.

Dragon Quest XI S: Echoes of an Elusive Age – Definitive Edition has a free DLC available on its launch date, September 27.

Become a star in Tokyo Mirage Sessions # FE Encore and join Fire Emblem characters like Chrom and Caeda in epic battles on January 17, 2020.

Deadly Premonition 2: A Blessing in Disguise is set to launch in 2020.

Deadly Premonition: Origins is making a surprise comeback with its launch yesterday!

Old-school classic Doom 64 will be available November 22.

Join the shoot-out with Rogue Company, launching in 2020.

Tetris 99 has a free update with awesome new features as well as a new paid DLC available now!

Mario and Sonic at the Olympic Games Tokyo 2020 now has more than 20 events and will be out November 5.

Ahead of the full game release, check out the DAEMON X MACHINA Prologue Demo on September 13.

STAR WARS: Jedi Knight II: Jedi Outcast is available September 24!

Be twice the assassin you were meant to be with the Assassin's Creed: Rebel Collection available December 6.

Expect a ton of updates for the online, free-t-play action-RPG Dauntless, coming to Switch sometime this year.