Overwatch has quite a number of different map locations for shootouts to happen, with the brand-new hybrid map Blizzard World slated for release in the next game patch. A closer look at the lineup reveals designs and nomenclature inspired by real-life countries, such as Illios (Greece, most probably) and Lijiang Tower (China).
It's no surprise that Overwatch practically screams 'international'. With each map based off a different nation, there's hardly any need to create another one in the same setting.
However, Overwatch fan, Joshua llorente, certainly doesn't think so.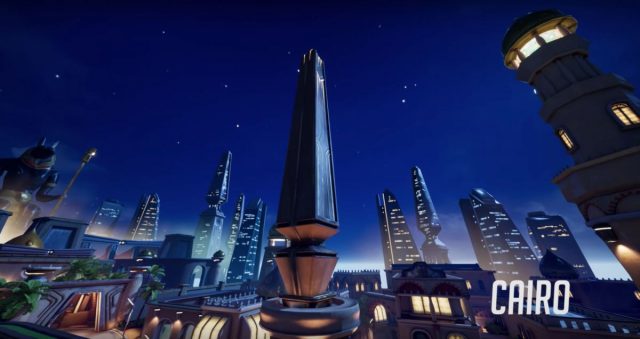 In the short span of just two months, llorente has managed to create his own Cairo Map from scratch using Unreal Engine.
The end result?
A finely-crafted playground with a fair balance of open spaces, and tight, enclosed alleys.
At first glance, it's very evident that the design incorporates certain elements of existing maps. For example, the opening frame gives off the vibes of King's Row, ruled over by tall buildings and vantage points – a favourite for Widowmaker mains.
About 40 seconds in, the surroundings seem to have taken on a combined design of both Oasis and Lijiang, before transitioning to a more Dorado-esque feel.
Of course, the Cairo Map is not exactly perfect, but to pull off such a feat in a mere two-month window is impressive. When compared to the details of other Overwatch maps, its textures are rather similar, and the replica of the payload in certain scenes further proves llorente's thoughtful consideration into the overall design – best shown through the complicated labyrinth of side paths befitting of the lonesome flanker.
This is hardly the student artist's first foray into designing an Overwatch-based map. In fact, the Cairo Map is the culmination of all of his works, one of which features a spectacular Favela map as well.
Since its release, the video has been gaining in popularity, and garnering heaps of praises among the Reddit and YouTube community. Some have commented on the student artist's talent, and while he admits that he'd love to work at Blizzard, his current goal is to gain some experience in the local game developing scene first.
Atta boy, you do you. After all, the world could always use more (game-developing) heroes!