Just when you thought that Taiwanese tech giant Asus was done with their ultimate epitome of overkill that is the Republic of Gamers aka ROG Phone and its suitcase full of gaming peripherals, ASUS has upped the ante once again with the ROG Phone II, with its AMOLED HDR display being paired with a 6,000mAh battery and 120Hz screen.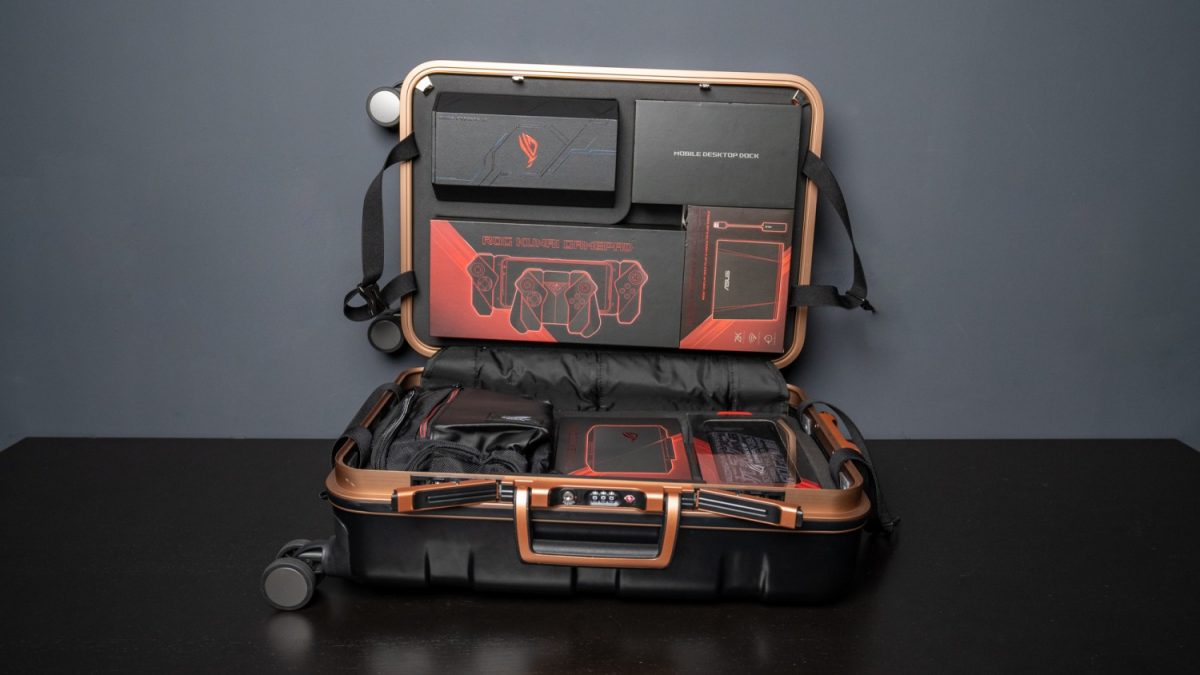 As with last year's ROG Phone, Asus has released a series of accessories to go along with the ROG Phone II and we have to say, they are as much, if not more, of an overkill as last year's release but we are all for it. Granted, the accessories cost quite a bit, at S$1,298 for all six ROG Phone II accessories including the suitcase, but after trying them out for ourselves, we have to say that you will definitely get what you pay for with these few ROG Phone II accessories.
---
Twinview Dock II (S$399)
Last year's Twinview Dock offered gamers the chance to multitask all they want even while gaming with its dual-screen display. Now with the Twinview Dock II, gamers can enjoy 120Hz/1ms dual-screen gaming for just S$399 which is the same price as its predecessor.
Aside from the improved 120Hz display, the Twinview Dock II also comes in an improved design that looks much more futuristic than the Twinview Dock that is both lighter and more ergonomic. It also has an improved cooling system to prevent the dock from overheating from all the multitasking, and has a 5,000mAh battery to help support on-the-go gaming. It also comes with a case to carry it around in!
So now you will be able to watch a YouTube video while playing Mobile Legends Bang Bang, or answer an email whilst searching for your next PUBG match without needing to switch between tabs and risk your game crashing when you do so.
ROG II Kunai Gamepad (S$159)
Extremely reminiscent of the Nintendo Switch, the ROG II Kunai Gamepad comes with three modular components – the ROG Kunai Bumper, the ROG Kunai Controllers, and the ROG Kunai Holder.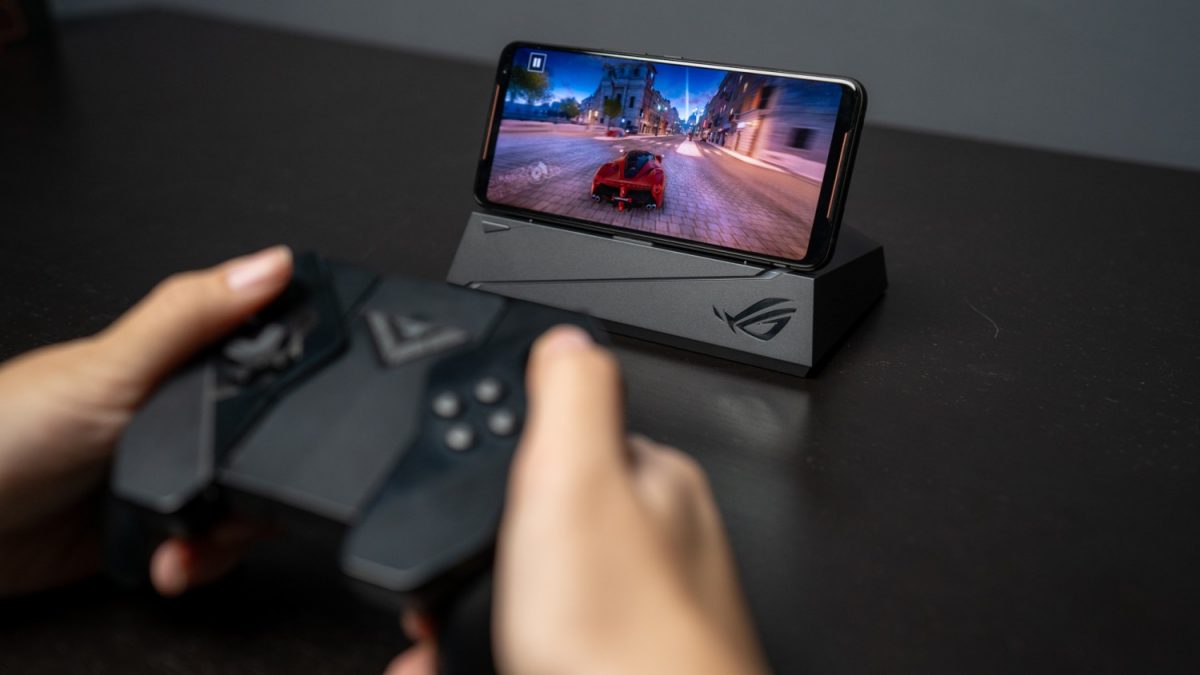 The ROG Phone II can be used in a myriad of ways thanks to the Kunai Gamepad. You can slot the phone into the Kunai Bumper, attach the two Kunai Controllers and voila, you have a portable gaming device complete with analogue sticks, a D-pad, and four buttons. If you don't wish to use the bumper, you can have the ROG Phone II propped up on the Mobile Desktop Dock (more on that below), attach the controllers to the Kunai Holder and you have a gaming controller to use while gaming.
What's even cooler is that the Kunai Gamepad works even with the Twinview Dock II, turning the ROG Phone II into the ultimate gaming beast.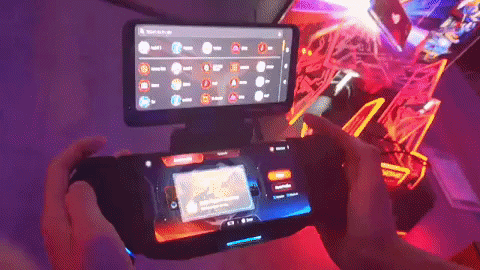 ROG Lighting Armor Case (S$59)
We all know how heartbreaking it can be to accidentally drop your phone and realise its screen cracked or chipped thanks to the fall. So, to help prevent you from breaking your S$1,598 ROG Phone II, Asus has released the ROG Lighting Armor Case to help protect your phone from any unwanted scratches and bumps.
Aesthetically, it is a lot less clunky to look at compared to last year's ROG Bumper which shares many aesthetic similarities to the ROG Phone. Instead, most of the gaming aesthetics on the Lighting Armor Case comes in the form of stylised typography overlaid throughout a major portion of the case. Some of the text on the case includes "ROG", "Republic" and the characters for "gamer" in Mandarin. The ROG logo on the back of the case also lights up when the phone is in use.
ROG Phone Bag (S$49)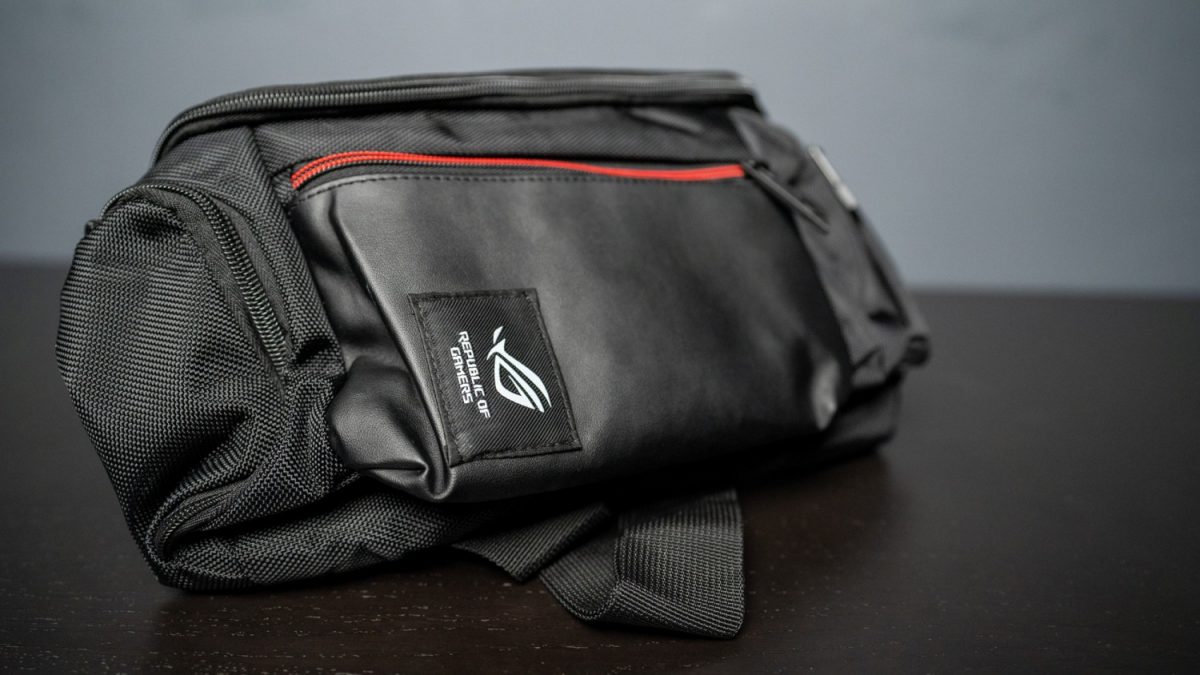 Gaming on the go can be a hassle at times, with all the peripherals you need to bring around for a truly immersive gaming experience on the ROG Phone II. Well, fret not as Asus has got you covered on that front too. Along with all the other gaming accessories they have released, Asus has also provided the ROG Phone Bag which, according to Asus, will be able to hold all the ROG Phone II accessories for you to travel around with.
We placed Asus' claim to the test and true enough, the Phone Bag does indeed have space for ROG Phone II's slew of accessories. Plus it even has space for the phone itself.
Mobile Desktop Dock (S$199)
One of the original accessories made for the ROG Phone, the Mobile Desktop Dock lets you connect your laptop to a monitor, for an improved gaming experience. The Dock comes with a myriad of ports, such as the four USB3.1 Gen 1 Type A ports, a mic, 3.5mm combo (Headphone and S/PDIF), Gigabit LAN RJ45 Ethernet, 4K 60Hz SD card slot HDMI output, 4K 60Hz DisplayPort, DisplayPort 1.2, USB Micro B 3.0 (PC input), SD card slot and a charging-only Type C. Simply connect the Mobile Desktop Dock to a PC, slot in the ROG Phone 2, and you can now use the monitor as a second screen for your phone, and control the game using your PC's keyboard.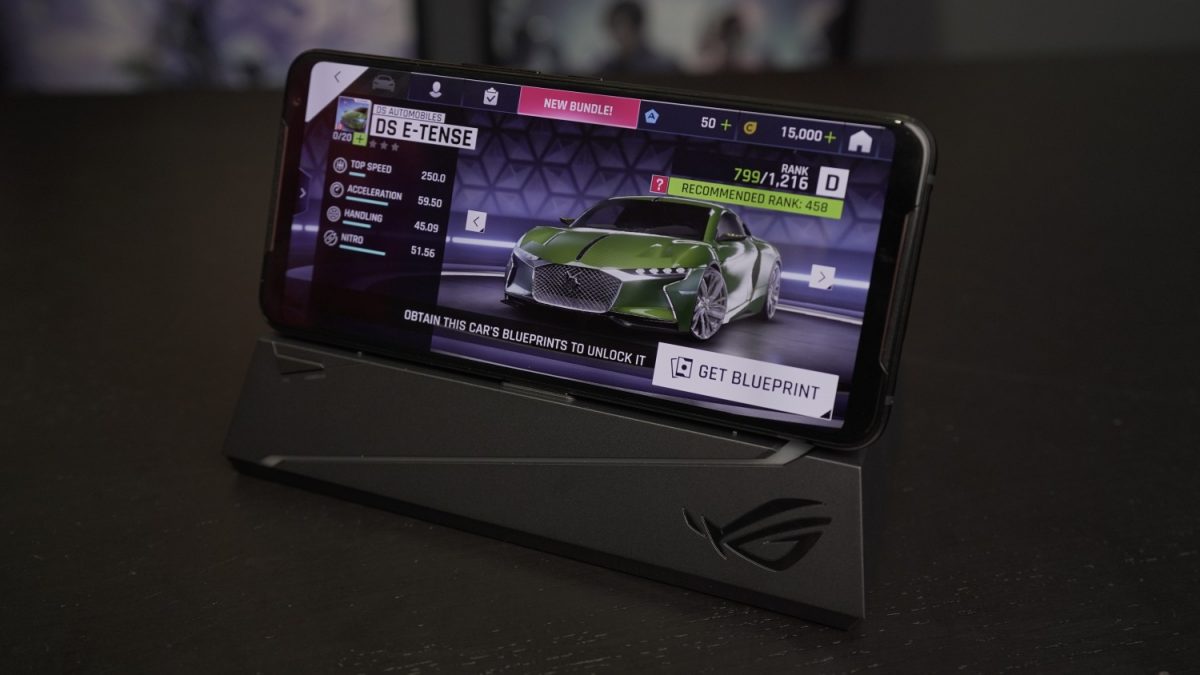 WiGig Display Dock (S$339)
A wireless dock for the ROG Phone II, it allows gamers to connect their phone's display to an even bigger display such as their television or a projector, for extremely low latency gameplay. Much like how the Mobile Desktop Dock lets you connect the phone to your PC's monitor.
Incredibly small and light, the WiGig Display Dock is able to sit easily on any table or shelf. You can connect the WiGig Display Dock to your television through the HDMI.
Simply connect to the Display Dock using the ROG Phone II under the WiGig option in the Settings app. Once you are connected, you are good to go! We recommend using the WiGid Display Dock with the Kunai Gamepad for a truly immersive big screen, cable-free gaming experience.
---
All in all, if you are looking for a truly immersive mobile gaming experience that is a step up above the usual, then you should definitely consider getting the accessories for the ROG Phone II. If spending S$1,298 is too much for you then you can always consider just getting one or the other. We definitely recommend getting at least the ROG II Kunai Gamepad to experience gaming on your mobile phone with a physical gamepad.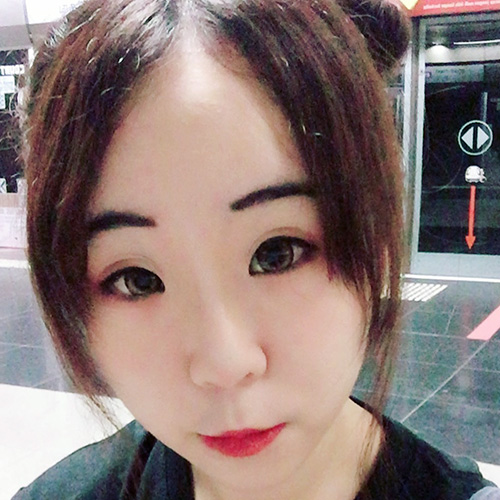 Germaine is a fun-sized introvert who loves nothing better than sleeping in on rainy days. She can be found reading fanfiction and manga while still waiting for her Hogwarts acceptance letter. It'll come eventually.
---

Drop a Facebook comment below!

---