Pocket projectors are a curiousity in today's tech world. Companies are launching newer, smaller and more powerful ones, which points to a rising trend in recent years, but unlike wireless earbuds, phones, tablets or compact cameras, these mini projectors are rarely spotted in the while
While not ultimately a need, their small form factor and general utility make them great accessories to have anyway. However, what prevents them from being a truly viable alternative to standard digital projectors is their inherent lack of overall quality, be it screen mirroring capabilities, or image and audio quality.
The PIQO Smart Mini Projector by PIQO is a recent new addition to the growing catalogue of mobile projectors.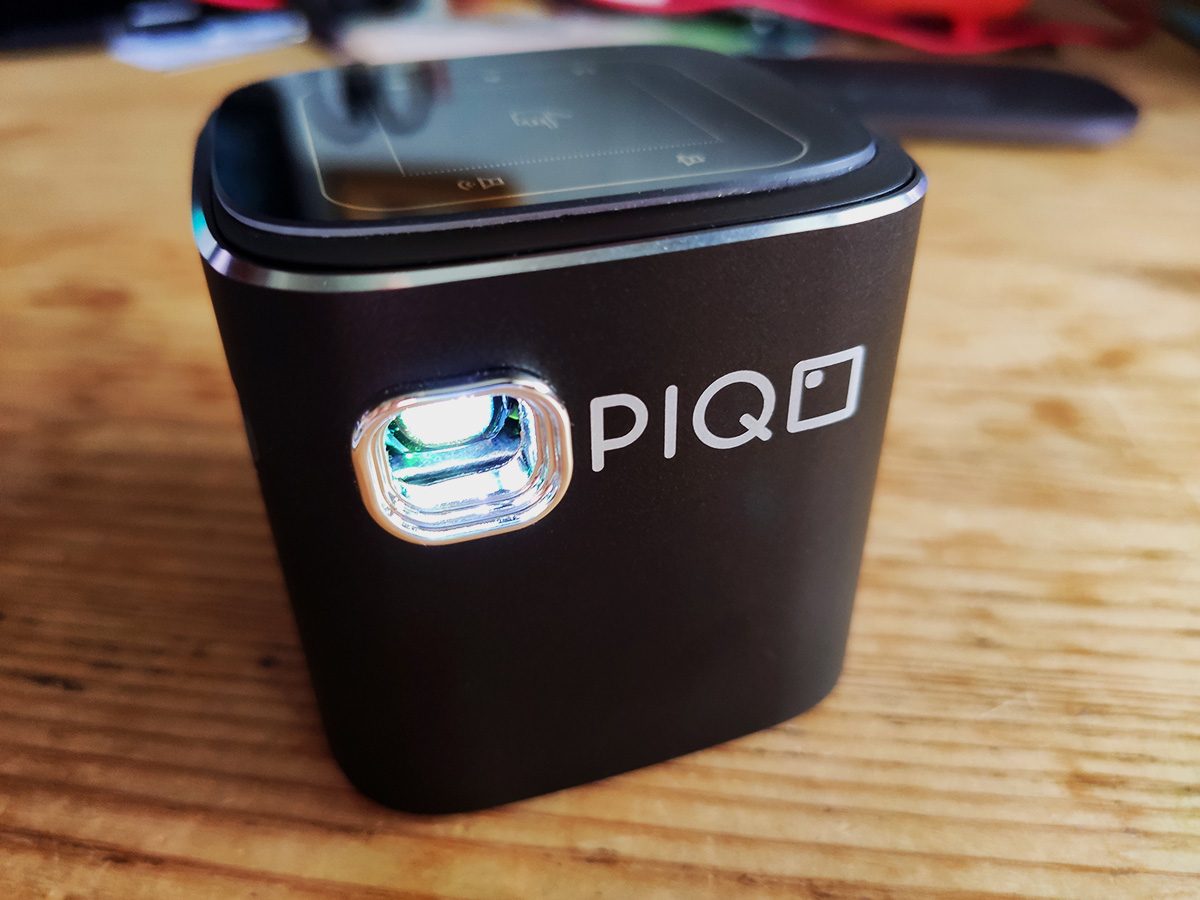 This cube-shaped projector is no larger than the palm of your hand, measuring 2.5 inches/5.7cm in height, length and breadth. Its shape is a hit or miss; while its uniform shape enables it to stand on its own while projecting images (though you might still want to prop it up on a stand to get a better view of the picture, it might not fit well into your bag, should you decide to bring it around. Still, it is generally lightweight (210g), so it shouldn't weigh you down regardless.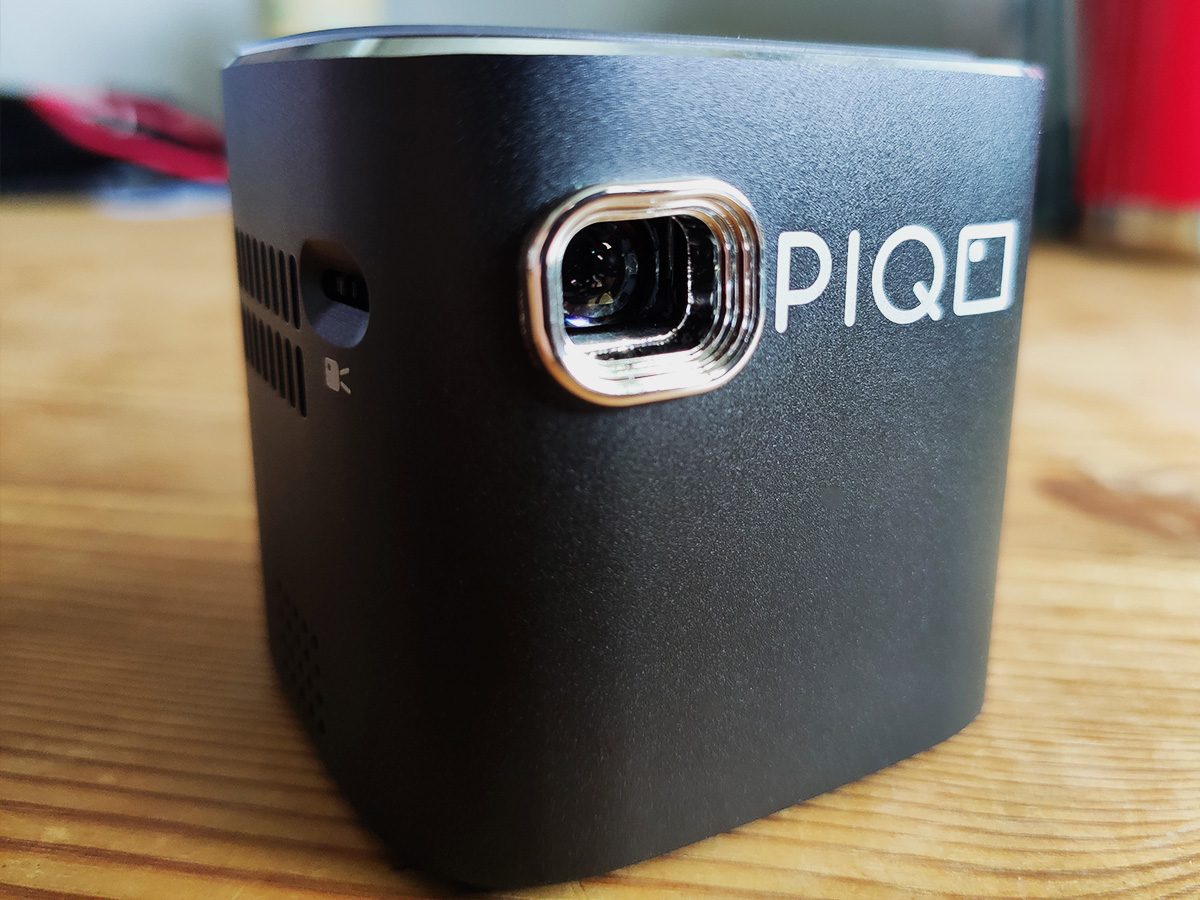 Out of the box, it sports a nice, matte finish, with glossy silvery edges at the top. Other accessories that come with it are a remote control, a DC-5V charger, and a USB charging cable. Aside from its lens and focus adjusting knob, the projector also comes with a slew of ports that give it an added bit of utility and versatility. It comes with:
DC-5V charging port
USB 2.0 port
HDMI port
3.5mm headphone jack
an Infrared port
It also has cooling vents on the sides that help keep it cool while it runs. However, from our experience, these vents run really loud, sometimes drowning out the sound from the speakers. It can be quite a nuisance, especially when you're in a meeting, or if you're going through a quiet scene in a movie.
On top, you'll find the touch controls of the PIQO Projector. As its operating system is that of an Android one (Android 7 Nougat, to be precise), you'll find that the touch button layout is similar to that of any Android smartphone.
Still, using the touchpad is a different story altogether. The touch controls are a little finicky, and can prove rather frustrating to use as they aren't very responsive. The remote control provided can be used to offset this, but it functions mainly by using the infrared port on the back of it. However, the infrared connectivity is also poor, meaning you'd have to place the remote control rather close to it in order for it to function properly. Thankfully, the presence of a USB port means that you can quickly alleviate that issue by plugging a mouse to it, but at the cost of that USB port, of course.
With its Wi-Fi and Bluetooth 5.0 connectivity, users can potentially connect to a wide variety of devices, including smartphones, laptops, portable speakers and the like. As it is powered by Android 7 and a 64 bit quad-core Cortex A53 processor, the PIQO projector can also function as a mini computer. You should be able to browse the internet, or even watching shows on Netflix directly. It also has an built-in 16GB storage space, so you should be able to store any movies and/or music in it so you can play your media on it via its hi-fi speakers.
Sounds too good to be true, right?
Sadly, this isn't the case. We've found that its WiFi connectivity is rather poor, even when on 5G connection. Browsing through Google Chrome on it is a drag, as is streaming shows on Netflix. For the latter, it starts buffering every five to ten seconds, which can get frustrating really quickly. Unfortunately, streaming via Screen Mirroring or AirPlay is also a pain as there is input lag on what is shown on the projector, as opposed to what is shown on smartphones. What's worse is that, when attempting to boot Netflix or YouTube up, the apps don't even show on the projector's screen, despite having already been connected to it.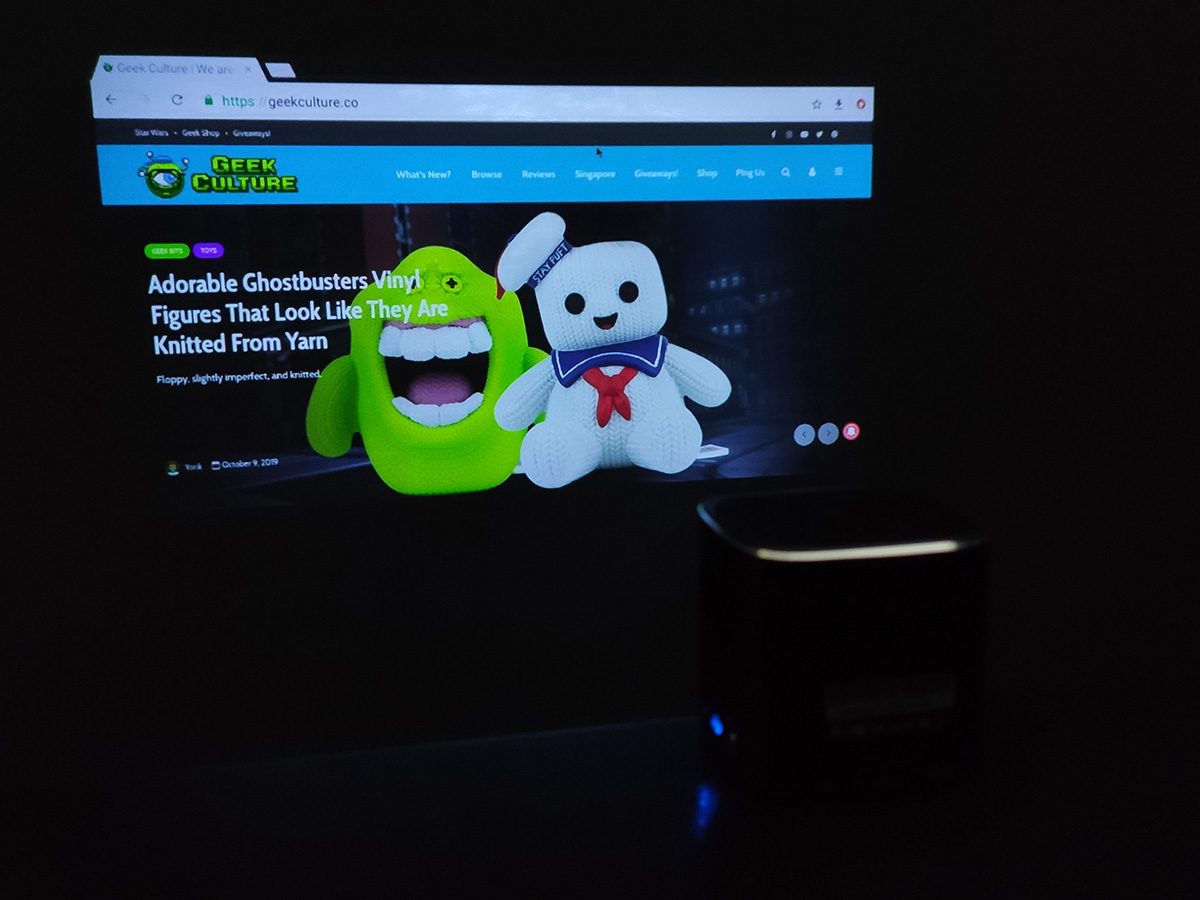 But arguably its biggest sin is that of its streaming capabilities. Despite being billed as a 1080p projector, we've also found that the PIQO Projector doesn't actually stream on 1080p. Instead, it projects images at a grainy 720p, simply upscaled to ape the size of 1080p. The colours shown on the screen are rather dulled down, undermining the vibrancy and saturation of shows such as Stranger Things and Brooklyn Nine Nine. The native brightness on the projector is also rather poor, even when the lights are dimmed down. Seems like its 200 lumens brightness looks more like 100 lumens, or even less.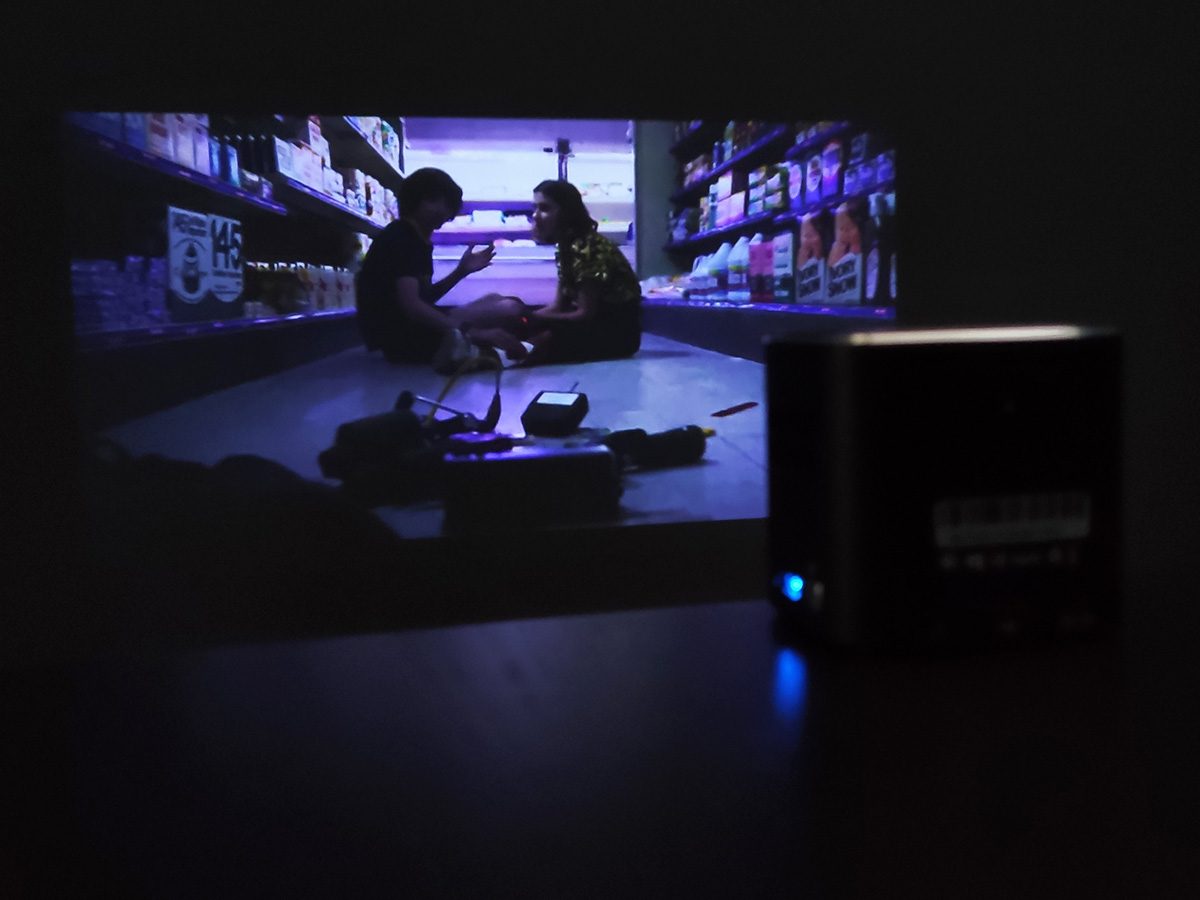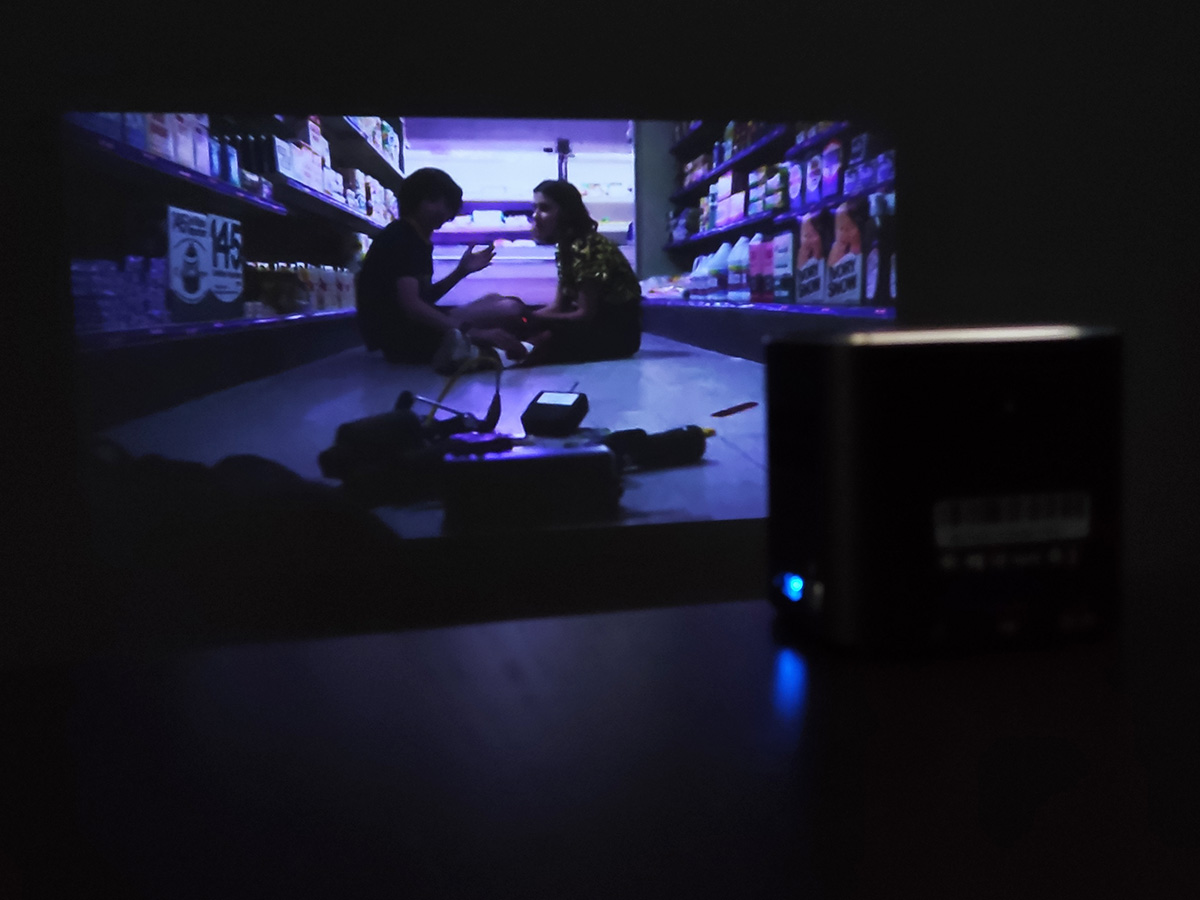 At US$379, the PIQO Projector sounds like an absolute bust, despite being cheaper than the likes of the Canon Rayo S1 (S$599) and the Sony MP-CD1 Mobile Projector (also S$599). Even on a sale, we'd consider it a "buy at your own risk".
GEEK REVIEW SCORE
Summary
While boasting a relatively small form factor and a great width of utility, the PIQO Projector's lack of inherent 1080p resolution severely hinders its performance, ultimately making it hard to recommend, even if it goes on sale.
Aesthetics -

6/10

Build Quality -

6.5/10

Performance -

5/10

Value -

5/10

Geek Satisfaction -

5/10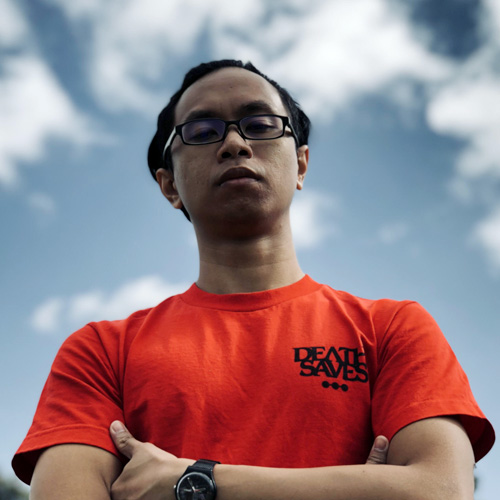 Marion has a serious RPG addiction. Sometimes it bleeds into real life; he forgets to sleep because he thinks he has a Witcher's body clock. Forgive him in advance if he suddenly blurts out terms such as "Mind Flayer" and "Magic Missile", because never once does he stop thinking about his next Dungeons & Dragons game.
---

Drop a Facebook comment below!