A gaming laptop company that also makes a true gaming phone? There can only be one! Taiwanese electronics giant Asus might have recently wowed the market with their newest dual-screen laptop, but they are not one to rest on their laurels as they are back with an absolute beast of a gaming phone, the Asus ROG Phone II.
While regular users might be contented with their iPhones and Android flagship devices from the likes of Samsung and Huawei, the ROG Phone II is in a league of its own. Picture a 6.59-inch AMOLED HDR display, a 6,000 mAh battery and a 120Hz screen, all in one handheld device.
From its diagonal holographic accents to the red-accented grills by the side of the phone, there is no escaping its gaming pedigree. Sure, it is a fairly big phone, measuring 2340 by 1080 (391 ppi), but that is also because its chassis comes with its very own cooling technology, which prevents the phone from overheating during extended gameplay.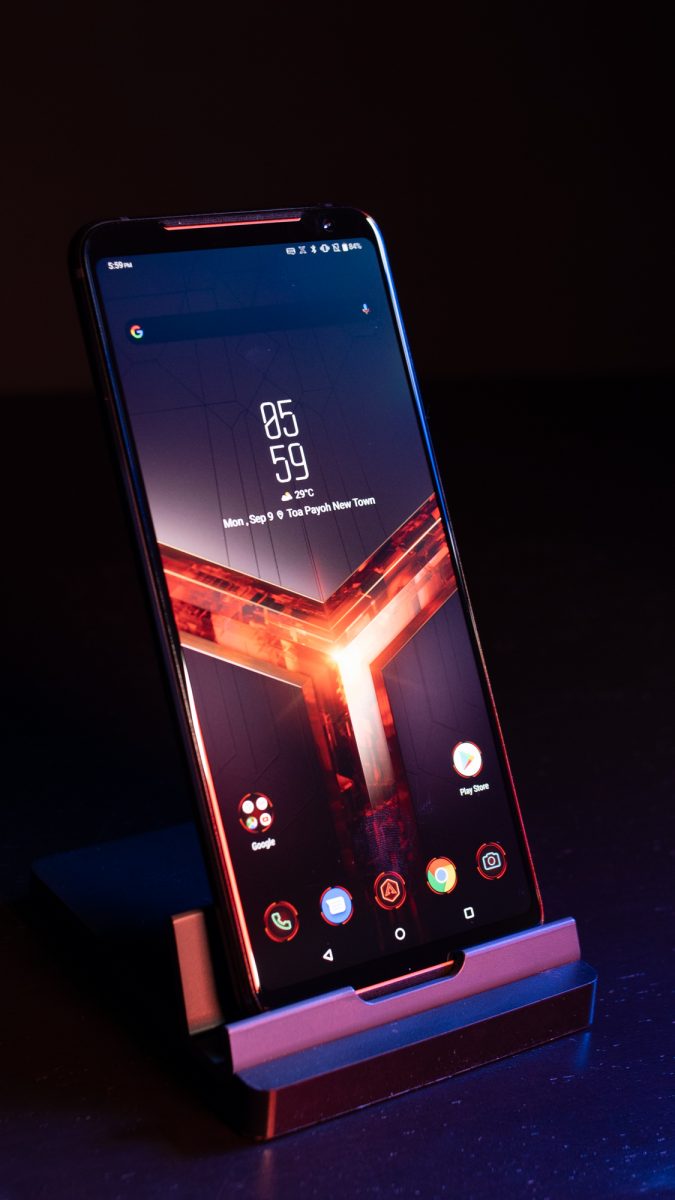 On the rear of the device sits the ROG logo that lights up when you turn on 'X Mode', which helps to raise the minimum CPU frequency on the phone and optimizes the game data processing on your phone. In short, this essentially dedicates system performances in the phone to your game. It also closes apps that could affect the RAM and battery life on your phone. Turning on 'X Mode' also helps to turn on the logo on the back of the phone, where it'll flash various different colours.
Now, any phone these days can sport a large 6.59-inch display, but what good is it if the screen is not optimised? Luckily, Asus knows a thing or two about gaming and screens, and the colour reproduction, contrast, and saturation on the ROG Phone II are rather praise-worthy, with vibrant colours that offer great contrast and saturation, and great colours that shine. And because it is an AMOLED screen, the blacks are extremely dark.
Of course, the other noteworthy feature of the display is the insane 120 Hz refresh rate. What's new is the option to turn on a 90Hz when the faster 120Hz refresh is not needed. Together with the 1ms latency, the screen ensures that gamers experience super-smooth, blur-free gameplay, with fast animations and gestures that could make the difference between a win or a loss in a battle royale game or a racing game.
On regular use though, there is little discernible difference between both refresh rates. For those who love watching Netflix, the ROG Phone II is HDR10 compliant, meaning that you will be able to watch shows on Netflix in HD.
Powering all this is the latest Qualcomm Snapdragon 855 Plus Platform processor chip, which is accompanied with an Adreno 640 GPU which is able to help boost performance in the phone by up to 15% when needed. Couple that with a 12GB RAM and you have yourself one of the fastest gaming phones in your hands. It really shows when we tried playing games such as Asphalt 9 – the graphics are incredibly smooth and the phone barely got warm after playing a few rounds of the game.
Helping the phone stay cool as well is the Vapor Chamber cooling system, which dissipates the heat that has built up in the phone.
Having noticed that most AAA mobile games are built to be played in landscape mode, Asus has designed the ROG Phone II to be optimised for landscape use, where your left and right hand would cover what was originally the top and bottom sides of the phone (if it was held vertically). Thus, the charging port is located by the left side of the phone, which is also where the various accessories for the ROG Phone II will be attached to. On the right, you will find the Power and Volume controls.
We particularly like the ports by the side as we could easily snap on the AeroActive Cooler II, a mini fan designed to easily attach itself to the ROG, and helps keep the ROG Phone II cool whilst looking very gamer-like with its flashing logo.
The ROG Phone II also has front-facing speakers on both the top and bottom of the phone, which helps to give an immersive experience when we were both gaming and just watching some videos on YouTube or Netflix. It helps that the sound quality from the speakers is rich-sounding, with a full, rounded sound filled with a suitable amount of bass.
Asus has also developed a whole new ROG UI for the ROG Phone II based on their popular ZenUI 6. Visually, it is incredibly gamer-like with sharp lines and apps outlined in glowing lines, and the new UI also comes with gaming apps and features that are unique to Asus, such as the Armoury Crate which has a lobby for your various games, a console to help monitor your hardware, as well as a record of all your recordings and screenshots taken during a game.
While it is not necessary to use the ROG UI, it is undeniably cool to look at, plus it also starts glowing once X Mode is turned on.
And if all these high-performance features aren't enough, Asus has outfitted the ROG Phone II with a 6,000mAh battery which will last you for hours before needing to be charged. We tested the battery a little by watching YouTube for over an hour and the barely dropped by 10%. We also did a quick test, playing the racing game Asphalt 9 on full brightness as well as volume for a little over 10 minutes, and the battery on the phone only dropped by 4 percent. The phone also comes with 30W fast charging so even if your phone is low on battery, it'll be filled up pretty quickly again.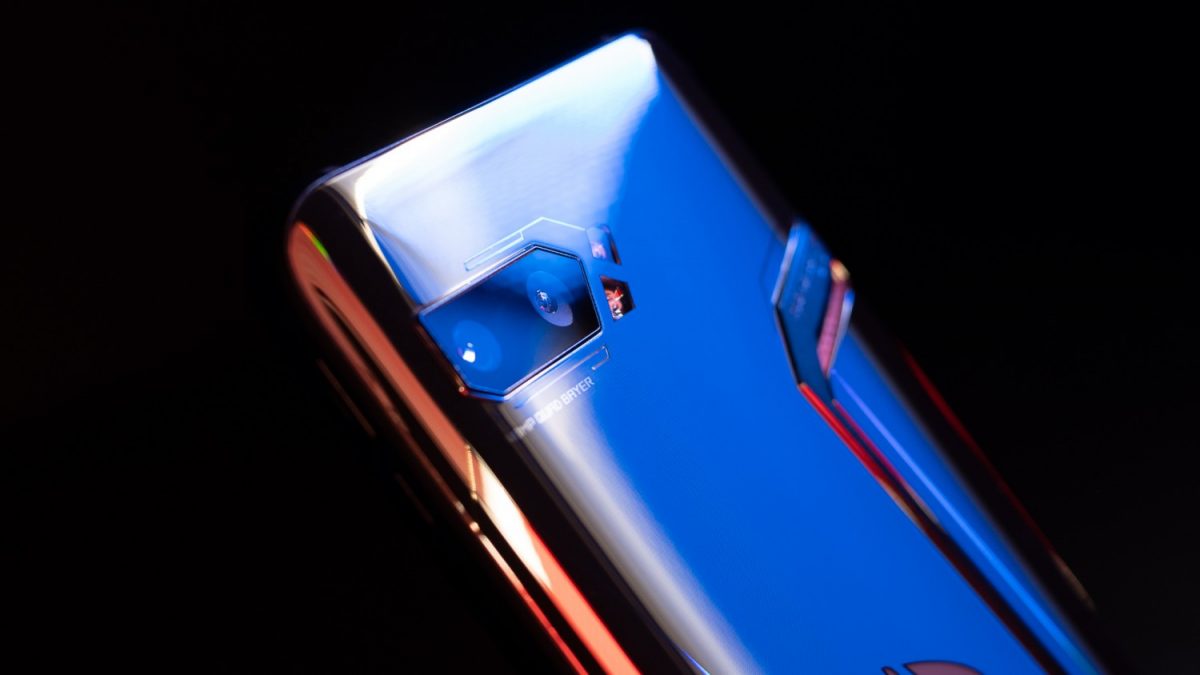 Like most other smartphones in the market, the Asus ROG Phone II comes with a dual-camera setup. It has a 48MP primary camera and a 13MP Ultra-Wide with a 125-degree field-of-view, with a 24MP selfie camera. Aside from that, the ROG Phone II also comes with a Pro mode to let users to take full control of the camera's capabilities such as the aperture and ISO. After taking the ROG Phone II out for a spin, we were rather satisfied with the quality of photos that we got.
Outdoor photography is where the ROG truly shines as well as in well-lit environments. The images produced by the 48 megapixel were crisp and detailed, with rich and vibrant colours that worked especially well when taking photos of food.
Indoor photos in low lighting, however, though capable, feel slightly lacklustre especially when compared to photos taken in well-lit places. Though properly exposed, images tend to come out over-softened which results in loss of detail. The camera also tends to struggle with getting the white balance right when taking photos in low light environments.
The ROG Phone II is a great follow up to Asus' ROG Phone, with its great processor chip and battery life. Add to that great speakers that can be used for both gaming and watching videos, and the many accessories that can be paired with the device such as the AeroActive Cooler II that we got to try out, and you have a gaming phone worth investing in.
GEEK REVIEW SCORE
Summary
An absolute beast of a gaming phone, the Asus ROG Phone 2 has both the processing capabilities and battery power to ensure that you'll get to play for hours before needing to charge your phone. It is truly worthy of being called a gaming phone.
Overall
9/10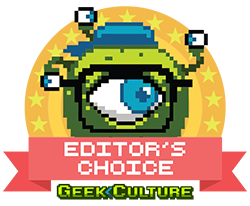 Aesthetics -

9/10

Build Quality -

9/10

Performance -

9/10

Value -

8.5/10

Geek Satisfaction -

9.5/10
---

Drop a Facebook comment below!