Remember that scene in The Matrix, when Neo receives a mysterious Nokia cellphone in a sealed envelope? It rings, he looks at it perplexedly, and *click*, the panel slides swiftly downwards with the push of a button and in that moment, all you ever wanted to have was a cool slider phone just like Neo.
Riding the wave of 90s revival comes the Nokia 8110, a modern reboot of this old school classic, which was released in 1996 and popularized after its appearance in The Matrix in 1999. This is following Nokia's successful revival of the Nokia 3310 last year, otherwise known as the 'indestructible' phone.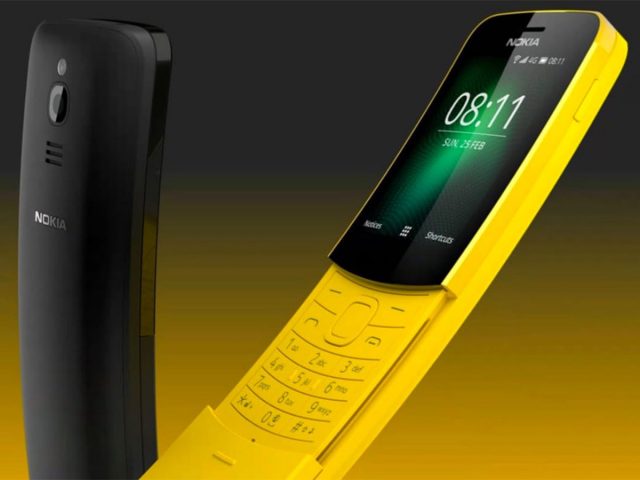 The new Nokia 8110 comes in two colours – Traditional Black and Banana Yellow, a not-so-subtle nod to the phone's 'banana' nickname derived from its iconic curved shape.
And fret not, the phone's style may be retro, but its functionalities are incredibly modern. Equipped with 4G, the 8110 can function as a wifi-hotspot and has a whopping battery life of up to 25 days on standby. You can browse Facebook, check your emails, and even play a revamped version of the classic Nokia game Snake.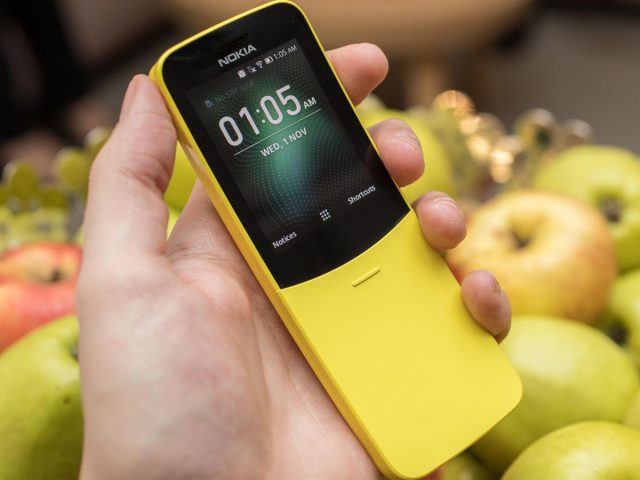 With smartphones nowadays just getting bigger and bigger, Nokia's classics remain compact, with a 2.4 inch display and modest 2 megapixel camera at the back. Finally, a phone that can actually fit comfortably in our pockets again!
Whatever features the Nokia 8110 may or may not have, we all know the one thing we are looking forward to in this phone, and that's feeling like the coolest kid on the block as we addictively slide the panel open to answer calls, and smoothly slide it back to end them. Cool sunglasses not included.
The Nokia 8110 will be available in May 2018, at a global average retail price of €$79.