Denzel Washington oozes coolness and we think he knows it – how else would you explain the need to produce this sequel to the 2014 movie, which was loosely based on a 1980s American crime drama TV series?
The charismatic movie star returns as Robert McCall, a retired agent who, well, equalizes. When everything is wrong with the world, you can count on the former Marine and Defense Intelligence Agency spy to set things right. Within the first 30 minutes of the two-hour movie, he saves the kidnapped daughter of a local bookstore owner, beats up a group of good-for-nothings for drugging and raping a woman, and promises an elderly Holocaust survivor to look for his lost sister.
Phew, it isn't easy being The Equalizer!
Things get worse for our hero. After his friend gets murdered, he finds himself on a path of revenge to oust everyone involved. Oh, he also finds time to counsel a delinquent with a flair for art.
This is also the first time the 64-year-old is making a sequel in his established career, where he has made a name for himself by being an actor, director and producer who has three Golden Globes and two Oscars under his belt. Also returning is director Antoine Fuqua, who also worked with Washington on Training Day (2001) and The Magnificent Seven (2016).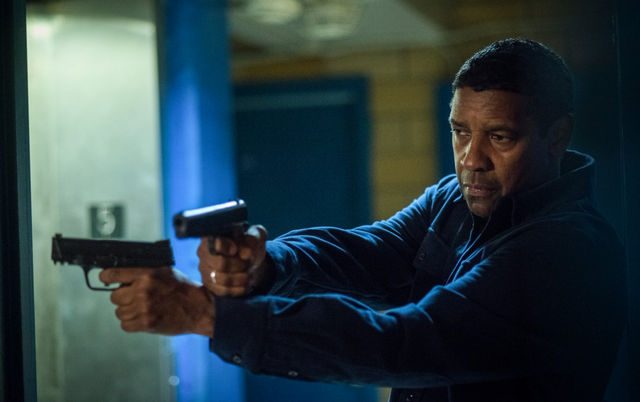 It is clear that the duo has chemistry. Fuqua knows how to put Washington on the big screen and have him get rid of baddies effortlessly. One moment he is kicking the villain in the stomach, the next he is punching him in the face. Shortly after, he is pulling out a gun to off the antagonists. In case you haven't realised, this movie is not your family-friendly fare (it is rated NC16 for violence and coarse language in Singapore).
If portrayed by any other mediocre celebrity, this action movie probably doesn't have a right to exist. Just because it is Washington and his on-screen suaveness, everything seems justified in this vigilante thriller. Thanks to his manly appeal, the well-choreographed action sequences are intense and tautly executed. If only the same can be done to the somewhat loose pacing of the plot, which takes some time to settle in before the action takes place.
You would be right to say that this is not a sophisticated movie, or that It exploits violence to entice people to buy tickets. But it is also powerfully acted and sends the message that good triumphs over evil.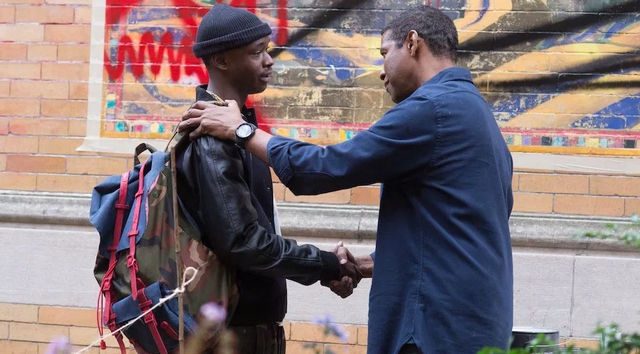 Washington gets to work with a fine ensemble of actors here. Pedro Pascal (Game of Thrones) is an ex-colleague with a shady secret, Ashton Sanders (Moonlight) has a nice on-screen bond with Washington, while Melissa Leo (London Has Fallen) and Bill Pullman (Independence Day: Resurgence) return to play supporting roles.
But we digress. This movie is all about Washington who makes being middle-aged cool. When this writer turns 60, he hopes to be as charming. Can we also point out that The Equalizer works as an on-demand driver? When was the last time you thought your Grab or Ryder driver was cool?
GEEK REVIEW SCORE
Summary
The Equalizer has returned and he is as intimidating and dangerous as ever, bringing coolness to a whole new level.
Story -

7/10

Direction -

8/10

Characterisation -

7/10

Geek Satisfaction -

8.5/10
---

Drop a Facebook comment below!