For months, Nintendo Switch users have been enjoying its online multiplayer services for free, but come September 18, 2018, mankind is about to receive a grim reminder. We live in fear of capitalism and are subjected to these walls known as cost barriers.
Okay, so maybe Nintendo Switch Online's fairly reasonable subscription fee of USD$19.99 per annum isn't quite as threatening as the Colossal Titan, but that's still extra cash we're going to have to fork out for a convenience previously afforded to us at zero cost. And we're not even sure if it's going to be officially available for users living in certain countries — like Singapore — given how Nintendo lacks an eShop presence in some places.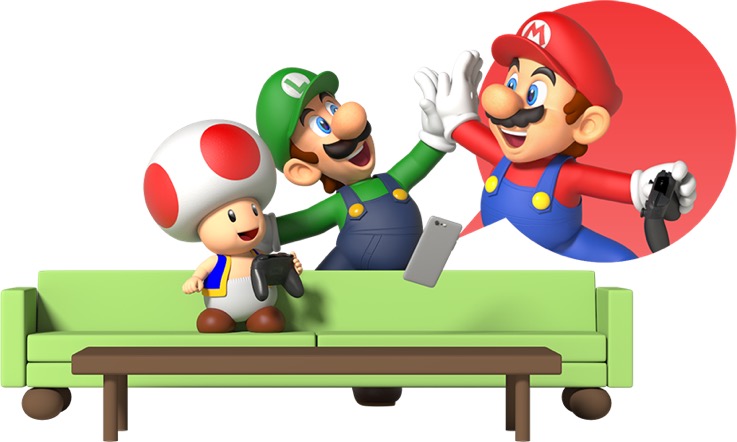 But hey, looking on the bright side, your save data can now be automatically stored on cloud, with the caveats that you're signed up for the service, and that the game you're playing isn't Pokemon or Splatoon 2 or any other title lacking cloud save support — so you can provisionally put that awful nightmare of losing hours of gameplay behind you. Oh, and just make sure your subscription doesn't expire, because Nintendo doesn't keep your data beyond that and everything will go kapoof if and when your subscription lapses.
#NintendoSwitchOnline memberships will start on 9/18. You can sign-up for a 7-day free trial from Nintendo #eShop at launch! We will introduce more information during the Nintendo Direct on 9/13.https://t.co/74Hzxk9spt pic.twitter.com/EJVFJH6F4I

— Nintendo of America (@NintendoAmerica) September 12, 2018
Nintendo Switch Online will also be coming with twenty Nintendo Entertainment System (NES) games upon its launch, all of which are online-multiplayer-enabled. Namely,
Soccer
Tennis
Balloon Fight
Ice Climber
The Legend of Zelda
Donkey Kong
Mario
Mario Bros.
Super Mario Bros.
Super Mario Bros. 3
Yoshi
Double Dragon
River City Ransom
Ghosts 'n Goblins
Tecmo Bowl
Gradius
Pro Wrestling
Excitebike
Ice Hockey
Baseball
Subsequently, their repository will be updated with an additional three games every month (at least, up till the end of 2018). However, users are warned to log in at least once every seven days for continued NES access. To sweeten the pot, Nintendo Switch Online subscribers may be given discounts for select eShop purchases, although Nintendo has yet to release any information about the sort of promotions we can look forward to.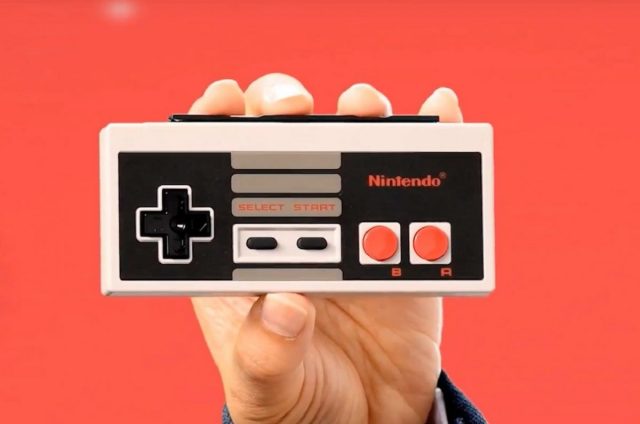 For a proper dose of nostalgia, you can even purchase special NES controllers, which are plasticky, blocky throwbacks to our simpler 8-bit gaming days. These are priced at USD$59.99 for a two-pax bundle, and limited to one bundle per Nintendo Switch Online account.
With the imminent launch of the Switch's paid online service, Nintendo's been ramping up the hype, and the recent Nintendo Direct — which aired on September 13 — has thrown us a couple of well-bitten, fan-favoured bones.
Following the recent addition of Final Fantasy XV: Pocket Edition, Nintendo Switch is welcoming older members of the Final Fantasy franchise into its fold. World of Final Fantasy Maxima will be available come November 6, 2018, and after it, a star-studded line of remastered Square Enix classics, including but not limited to: Final Fantasy VII, Final Fantasy IX, Final Fantasy X, and Final Fantasy Crystal Chronicles.
Katamari Damacy — a game in which you control a progressively expanding ball that ultimately subsumes everything in its path— will also be getting a HD upgrade for the Switch in Katamari Damacy Rerolled.
Other familiar games we can expect for the Switch in the near future include New Super Mario Bros U Deluxe, Cities: Skylines and several of Capcom's classic fighters, packing a real bang for the buck in their Beat 'Em Up Bundle at USD$19.99.
Old school gems aside, we'll also be getting new games from established franchises — Luigi's Mansion 3, Assassin's Creed Odyssey, Just Dance 2019, FIFA 19, Team Sonic Racing, NBA 2K19, NBA 2K Playgrounds 2, and LEGO DC Super-Villains are all set to arrive on the Switch, although it was Animal Crossing's adorable teaser that took the cake and stole our hearts in the recent Nintendo Direct. Another charming Switch entry we're looking forward to is Yoshi's Crafted World, with its vividly bright colours and beloved titular green dinosaur.
While we're all still reeling from the deluge of news about the Nintendo Switch, Nintendo's casually slipped in announcements for 3DS versions of Luigi's Mansion and Kirby's Epic Yarn. In other game-related updates, you may be happy to know Animal Crossing's Isabelle will be making an appearance in Super Smash Bros. Ultimate and we'll be getting some creative new weapon sets in Splatoon 2.
With all that Nintendo has going on, there should be just enough brouhaha to keep their fans' anticipation buzzing all the way through the closing months of 2018 to 2019.
If you've got the time, here's the full Nintendo Direct broadcast: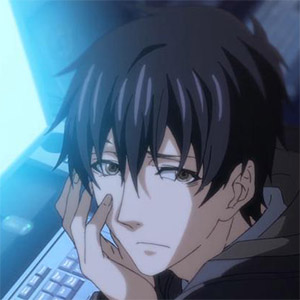 JoYFQ is a Gryffindor who distracts herself from the pitfalls of capitalism and hegemonic representations by reading fanfiction. Has surprisingly good RNG luck in games. Probably just jinxed herself.
---

Drop a Facebook comment below!