Popularity has swept the indie games community in recent times, and the invention of the Nintendo Switch has allowed for more growth. The red-slash-blue current console has welcomed many titles on its platform, and the list is set to include more in due time, with the latest ones coming from the Nindies Showcase Summer 2018 stream.
From familiar names like Hyper Light Drifter and Undertale to new releases, here's what went down during the presentation.
---
Hyper Light Drifter
Step back into the shoes of the Drifter and experience the beautiful, ruined world of 8-bit and 16-bit visuals. Arriving on September 6, 2018, the Switch port comes with new weapons and a never-before-seen outfit in tow, the latter of which allows the Drifter to locate secrets, with the special edition available from today (August 29) onwards.
TowerFall
The cult-classic local multiplayer game became a surprise indie hit when it was first released, and now the fun continues – albeit on a different platform. Retaining the best of competitive elements will see its Switch counterpart bringing back the local multiplayer mode, alongside a new four-player co-op feature across a total of 400 levels and 90 customisation options, and its TowerFall Dark World and TowerFall Ascension expansions.
Slated for launch on September 27, 2018 and available for pre-purchase now, this is one game that's easy to play but difficult to master, and the field is set to be changed up with the addition of Madeline and Badeline from Celeste, another title from TowerFall's studio Matt Makes Games. Coolio.
Treasure Stack
Tetris with a twist, Treasure Stack is perfect for the resident puzzle-solver. Select a character, flex your muscles, and stack groups of like-coloured treasure chests and match keys of the same colour to net winning points. Be ready for frenetic two-to-four-player action when this drops in Winter 2018, as players cycle through 50 whimsical unlockable heroes – it's excitable chaos abound!
Zarvot
A simple game about cubes, Snowhydra Games' new title is equally ridiculous and charming at the same time. Partner up with one to three other friends and embark on a journey to defeat evil bananas and make the ultimate birthday gifts, or fight against them with lasers and missiles come October 2018.
Mineko's Night Market
Cats, cats, and more cats. The player may be taking up the role of a curious girl called Mineko, but the main star of this could easily be the lovable felines found in most parts of the game. Spanning over 20 hours of story-based narrative, quests, and activities, there's also plenty of adorable slice-of-life action that makes it highly suitable for kids, such as dancing and socialising. Early 2019 is the date to look out for these moments of fluff and innocent fun in the Animal Crossing-esque adventure.
Samurai Gunn 2
The follow-up to the acclaimed Bushido brawler Samurai Gunn comes as a pleasant surprise. Amidst a rapidly-growing city and the bizarre issue of gunpowder overdoses, players have to discover the mystery behind ghostly old spirits in the area either by themselves or with a group of friends. Armed with a gun, sword, and three bullets per life, new characters, and new levels await fans – and improved controls, too, should they decide to duke it out in the versus mode that supports up to four players. Released alongside the game would be a digital Samurai Gunn graphic novel, which is looking pretty damn neat. All wholesome bushido action is set to hit shelves in early 2019.
Bullet Age
Mega Man vibes are strong in this one. Featuring a blend of sword and gun combat, charming cartoon art style, and an expansive list of upgradable weapons, the adventures of Live Games' action platformer await Switch owners in November 2018.
The World Next Door
Taking on the narrative style of a visual novel, Rose City Games' debut work rings strongly of the supernatural theme and operates on the basis of puzzle battles. With versus mode available for two players, brainiacs are able to pit their skills against each other, though more information is expected to be on the horizon as its October 2018 launch date nears.
Levelhead
A cute little game, this is where fans of the builder genre can head to construct the levels of their dreams – or be a nuisance and create the most nightmarish build for others. Play alone or up to three others, the best form of help is your creative skills and the ability to, well, stay level-headed in face of frustration come November 2018, with the Levelhead title serving as the perfect reminder of that.
King of the Hat
Become the king of hat fighters! In the gaming world where everyone dishes out kicks and punches, Hyroglyphik Games' upcoming title dukes it out with a hat-crushing competition instead. The ideal choice for both couch lovers and on-the-go gamers features 15-or-so unique characters, one of whom is the ridiculously-named Birthday, who has his birthday every single day. Yup, you see the fun of it all, and more of that is slated to come in early 2019.
Untitled Goose Game
Simulator games can get pretty absurd, and this takes that to a whole new level. Assume the role of a goose – not just any goose, mind you, but a bratty one that aims to drive every human up the wall. From honking a lot to setting up pranks, it runs entirely on slapstick humour, and will very certainly make for an extremely hilarious and entertaining time. It really, truly, doesn't give a damn about anything else, with early 2019 being the date to experience the unadulterated joy of ruining everyone's day. Must be great to be a goose, huh.
Into the Breach
The critically-acclaimed turn-based strategy game was left to the end of the stream as a "one more thing" reveal, and has since then become part of the Nintendo indie family. Hooray!
---
In addition to the above, enthusaists can look forward to the following titles as well, all of which will be joining the ranks as well:
The Messenger (August 30, 2018)
Bastion (September 13, 2018)
Wasteland 2: Director's Cut (September 13, 2018)
Undertale (September 18, 2018)
Light Finger (September 20, 2018)
Jackbox Party Pack 5 (October 2018)
Superbrothers: Sword and Sworcery EP (October 2018)
Transistor (November 2018)
Dragon: Marked for Death (December 13, 2018)
Desert Child (December 2018)
May the spirit of indie games never die!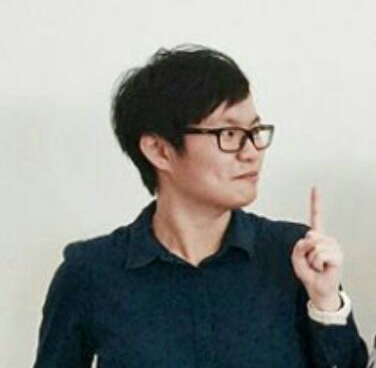 Si Jia is a casual geek at heart – or as casual as someone with Sephiroth's theme on her Spotify playlist can get. A fan of movies, games, and Japanese culture, Si Jia's greatest weakness is the Steam Summer Sale. Or any Steam sale, really.
---

Drop a Facebook comment below!
---