Hello Moto…. Can you finally impress us with something new?
After failing to impress with their high end devices, Motorola has decided to do what the likes of Oppo, Xiaomi, Sony and HTC have done – launch mid range devices with price points to scream about.
The latest additions to the phone family, Motorola's Moto X4 and Moto G5S plus enjoy a timely entry into the market, in celebration of the holiday season.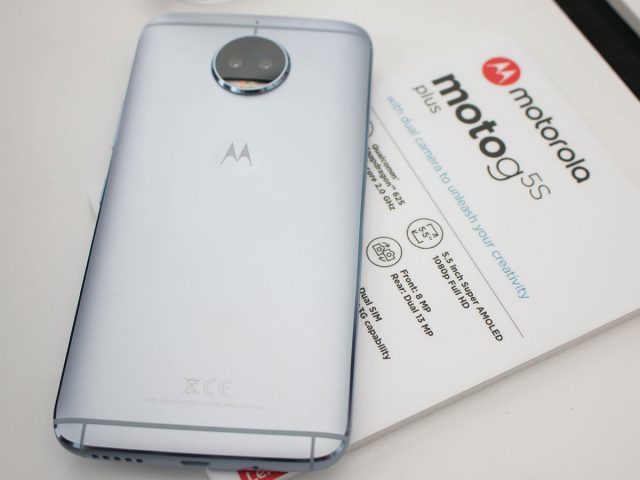 Retailing at a low price of S$599, the Moto X4 comes with features that make it worth the buck. Sporting a sleek, lightweight metallic body in the shades of Super Black and Sterling Blue, it also has a dual-rear camera that boasts advanced camera software. With a slew of different customisable modes, such as the Ultra-Wide Angle Shot, and Slo-Motion Video, the craft of photography is where its strength truly lies in.
It's not all new though, as the phone is equipped with a 30-minute water-resistant function, which was the standard of water resistant devices from five years ago. But hey, unless you swim with your phone, it's time to say goodbye to days of damaged, waterlogged phones after an accidental slip into a small body of water.
It's as good as it sounds:
For those with a leaner wallet, you may want to consider Motorola's cheaper counterpart instead. While the Moto G5 Plus (S$499) doesn't quite have the water protection and camera features found in the other model, it allows for 4K Ultra HD video capture, with new Panorama mode. The same turbo charging power is carried over, too.
Appearance-wise, it's either decked out in Lunar Gray or Blush Gold, with an almost-identical look to the Moto 4.
Motorola seems to have caught on the mobile gaming hype as well, by means of the newly-released moto gamepad. Fans of mobile gaming, this is your shot at getting easier navigation through knob controls – similar to the ones found on the Nintendo Switch – and better stability with a supporting holder.
Still think Motorola is the same outdated brand you thought it was? Well, try again.
---

Drop a Facebook comment below!