Thanks to the release of a new trailer for Paul W.S Anderson's live-action film adaption of Monster Hunter, we now know that the film has been moved up to December from its original April 2021 release date, and will release "only in theatres".
Though fans do not seem to be celebrating much as in that same trailer, we are shown our leading actress Milla Jovovich wielding not swords or axes, but instead very modern-looking military weapons. Which Jovovich and her squad use on the Black Diablos that appeared in front of them.
This departure from the game's original weapons of choice, which had decidedly much fewer bullets and many more swords, has raised the ire of more than a few fans, with many already denouncing the movie as a bad one, and asking for the studio behind the film to hire someone with knowledge of the game to make sure it does its fans justice.
However, fans actually won't have to worry for long as the movie's synopsis makes it abundantly clear that this trailer only shows the early stages of Monster Hunter. We imagine after getting their butts handed to them, Jovovich and her squad will soon be trading in their guns for the classic weapons from the games in the film.
When an unexpected sandstorm transports Lt. Artemis (Milla Jovovich) and her unit (TI Harris, Meagan Good, Diego Boneta) to a new world, the soldiers are shocked to discover that this hostile and unknown environment is home to enormous and terrifying monsters immune to their firepower. In their desperate battle for survival, the unit encounters the mysterious Hunter (Tony Jaa), whose unique skills allow him to stay one step ahead of the powerful creatures.

As Artemis and Hunter slowly build trust, she discovers that he is part of a team led by the Admiral (Ron Perlman). Facing a danger so great it could threaten to destroy their world, the brave warriors combine their unique abilities to band together for the ultimate showdown.
Additionally, we have also already seen images of the film's cast donning more Monster Hunter-appropriate costumes, with Empire releasing an image of Jovovich wielding a dual-blade earlier this year.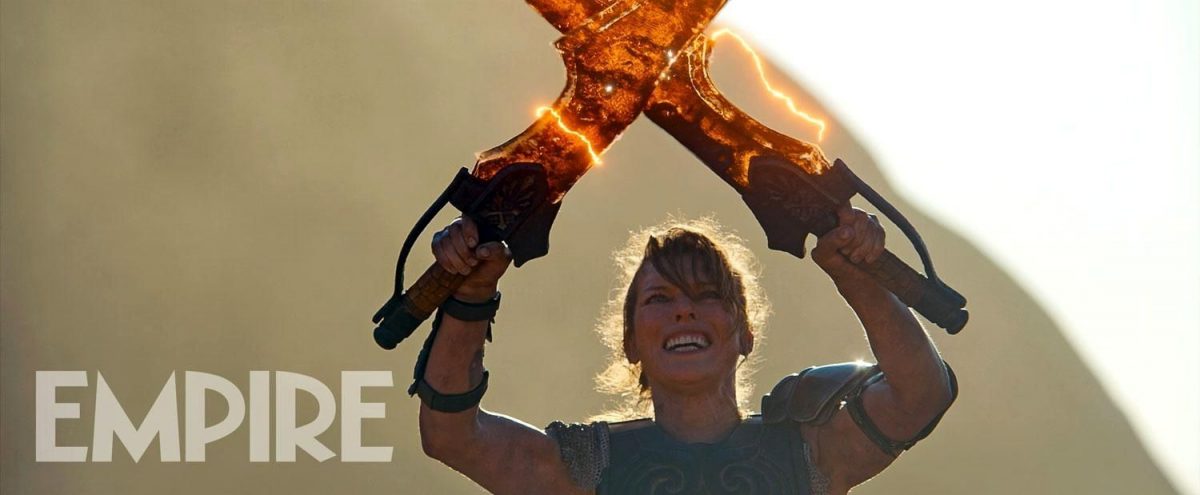 For those excited to catch Monster Hunter in theatres, you'll only need to wait a few more months for the film to release in December 2020. An earlier interview by Anderson with SyFy Wire has confirmed that the film is already "100-percent finished".